Ready to snuggle up? With sweater weather fast approaching, you carefully choose your #OOTD, complete with your peacoat and Uggs, ready to breathe in the cold, crisp air and make snow angels like there's no tomorrow. Believe it or not—not everybody loves summer (hello pit stains) as much as you'd think. Some of us actually prefer mysterious clouds, PSLs, heavy snow and hiding inside. We fear the sun more than vampires. Plus, how can summer love even compare the cuddles that winter brings? If you've pinned a PSL to your vision board, you might want to consider attending (or transferring to) one of these schools.
10. University of Wisconsin-Stout
With temperatures dropping to bone chillingly low digits in the winter, sun haters (AKA real life vampires) can easily call this school home. "The snow can get a bit obnoxious, but having all four seasons is really nice," said Menomine resident and Chippewa Valley Technical College student Sara Halpin. And on days when the sun feels hotter than that cute guy in your English class, winter lovers find plenty of places to hide out in coffee shops and local shops. "Usually people 21 or over head to the bars though. It's WI so we have more than enough of those," said Halpin. Besides that, UW-Stout boasts unique clubs like the antique auto club and the brewing craft and science association. Say goodbye to melting in the unbearable heat and hello to learning awesome new skills.
9. Middlebury College
Winter lovers, rejoice! If you prefer to curl up under a blanket with your favorite book, head over to Middlebury, because snow falls practically year round. When they're not playing in the snow, vampires can relax in Middlebury's luxurious student center, complete with Sushi With Gusto. Or you can always rock out in 51 Main, the campus bar and restaurant with live music, while waiting for the snowstorm to die down so that you can head out to build an igloo. Students also have their choice of indoor clubs like Smash Club, dedicated to Super Smash Bros. games, or boost their resume with one of the eight student publications. What could be better than that?
8. St. Olaf College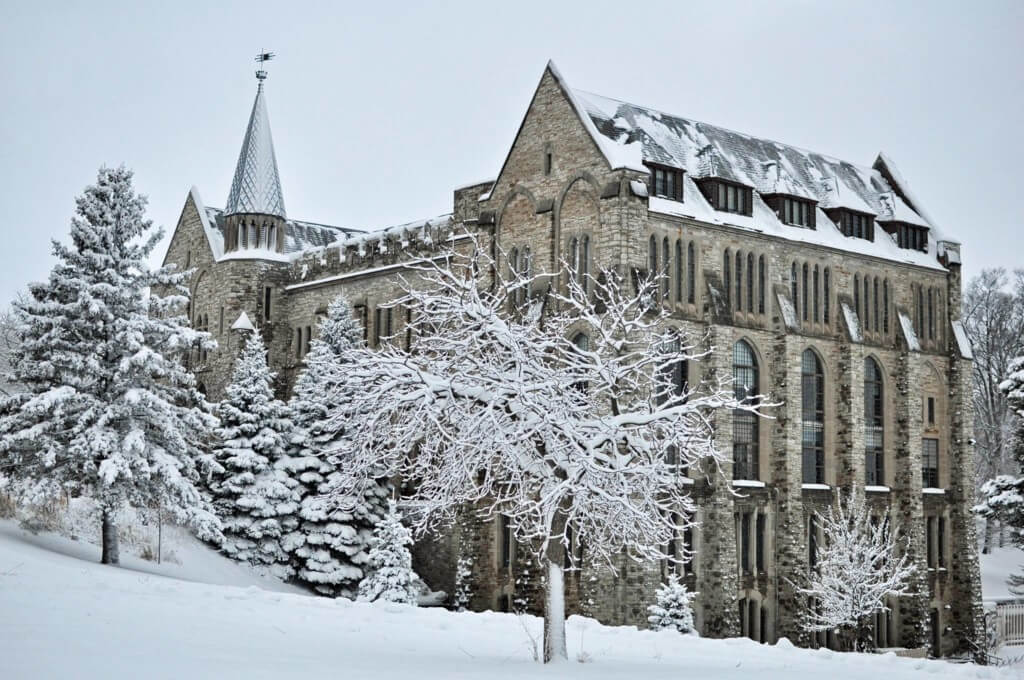 "Olaf" probably reminds you of that cute talking snowman in Frozen, which inevitably makes you think of piles and piles of snow. Fittingly, St. Olaf boasts a holiday card campus with tons of indoor activities in the winter. Students who need a break from the icy air and sub zero temperatures will find plenty to do. "Some coveted locations on campus are in our new science building which is very green and environmental," said junior Krista Viksins. "We have an athletic facility that holds lots of cool classes from Zumba (which I teach), to huge dodgeball events, to events with those giant inflatable clear balls that you get inside of and run around and run into your friends. In our multi-purpose student run stage/club/theater there are always fun and creative events going on like a cappella concerts, comedy skits, or cute dogs around finals." You'll be so busy trying to juggle long walks on the beautiful snow covered campus and throwing down at concerts with your friends you'll never experience the winter blahs.
7. Minnesota State University-Moorhead
If you look forward to pulling out your fuzzy scarves each year, you'll want to head to this school STAT. In the winter temperatures plunge down to 20 degrees, which will guarantee a white Christmas every year. Even scrambling to finish that 30-page reading on the Victorian Era won't suck too much, because you'll get to watch the snowfall as you sit cozily in your room. Talk about eye candy. The school also has a Dragon Paranormal Society, which hosts an event called Dragons After Dark, where students can grab some free food and win prizes. With over 350 restaurants to try such as Fryin Pan or Atomic Coffee, who says you can only have fun in the sun?
6. University of Minnesota Twin Cities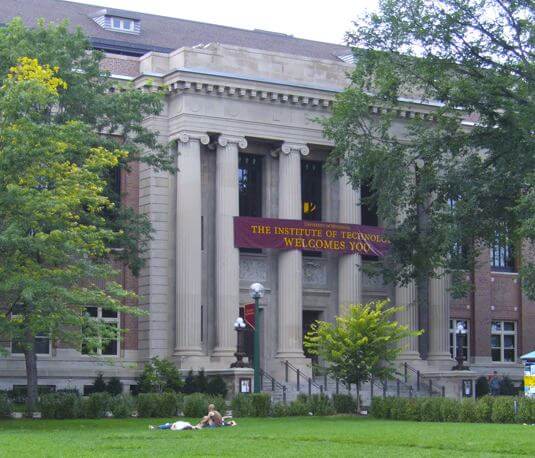 How do epic snowball fights between classes sound? Sun haters will find plenty to love about UMN in the winter, thanks to the Twin Cities' crazy amount of snow and highs of up to 27. Aside from that, students can hit up First Avenue for some live music. If you consider yourself a foodie, head over to "Eat Street," which offers pho, pizza, Caribbean food and more. Even on campus you'll find a fashion club or a dance marathon club, and those are just the tip of the iceberg. Coffman Memorial Union boasts a boatload of activities. "Inside we have something called Goldy's Game Room. It's a place students can go to relax, eat some food, and play games. The student union also houses a movie theater which is free for all students," said junior Senuri Rauf. With so many kickass choices, you can pretend it's winter all year round.
5. University of Alaska at Anchorage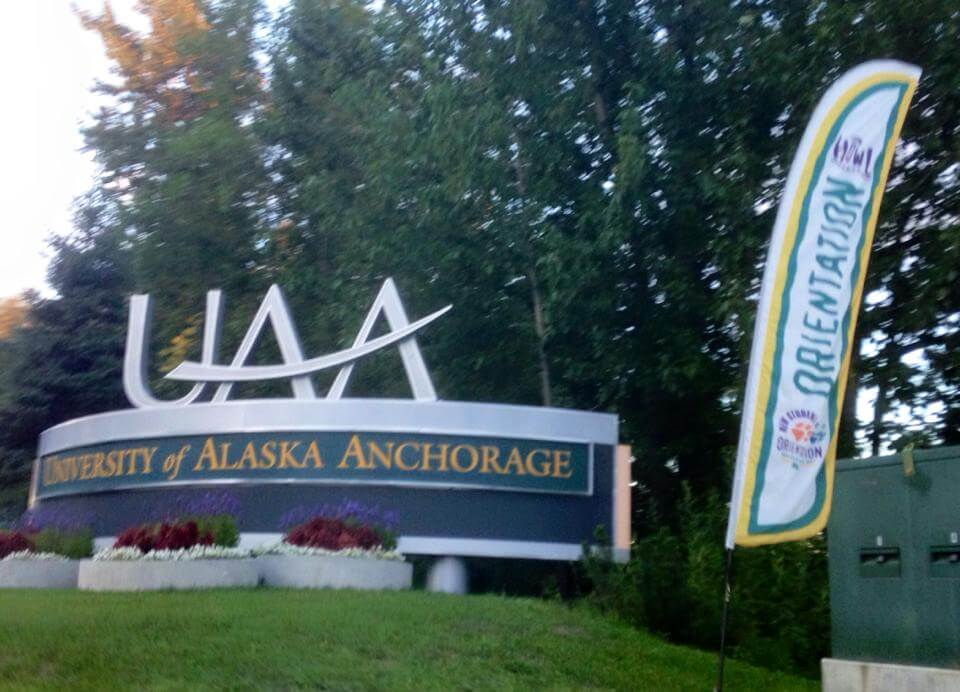 When you think of Alaska, you think of glaciers. While Anchorage isn't exactly covered with ice (this isn't Antarctica), winters can bring in up to 76 inches of snow. If you prefer skiing or snowboarding instead of football, this sounds like the school for you. Would you rather stay indoors? UAA's endless vampire-friendly options have got you covered. Their list of clubs stay fun and quirky, with clubs like Battle Crows, which involves cosplaying, and the Chronicles of Yarnia, a knitting club. Students also enjoy outdoor activities such as hiking, and thanks to the mild Alaskan climate you can actually enjoy them.
4. University of Portland
This hipster city doubles as a sun hater's haven. From Voodoo donuts to Pearl District's endless variety of vintage shops to Powell's City of Books, vampires can always find something to do. The city has literally over 1,500 cafes, so if sun haters can't find a place to hide out, they must not be looking correctly. On campus, you'll find improv shows, a Disney club and a board game club. Winters don't exactly come with bone chilling temperatures or piles of snow and slush, since the Pacific Northwest is more known for its clouds, so you won't get the chance to layer on your cutest boots and sweaters. Even so, winter lovers can rest easy because they'll find plenty to do indoors.
3. San Francisco State University
Besides the home of Raven from That's So Raven ("yup, that's me!"), you might recognize San Francisco for its intense fog. Winter temperatures hover around the 50's, keeping this city cool in more ways than one. Even if sun haters do find themselves outside, the fog keeps it grey and dreary. San Francisco has over 2,500 cafes in the city, so its reputation as a vampire-friendly city is no joke. On campus, students will find weekly pool tournaments in the Cesar Chavez center, and free live music and movies in The Depot. Local hotspots include Coit Tower, the Exploratorium, Fisherman's Wharf and of course 49ers games. Even if you love the sun, you might want to transfer to SFSU.
2. Western Washington University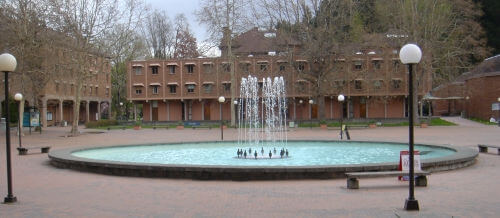 Just two hours away from Seattle, WWU tops this list thanks to its weather and fun activities. "It gets super windy so on days when it is really bad I like to just stay inside, open my window and listen to the wind while doing homework," said junior Rachel Monkman. Your own personal wind machine that helps you study? The sun can't do that for you! Students also hit up vintage stores such as Paper Dreams in the historic city of Fairhaven or grab coffee in Underground Coffeehouse, which also holds open mic nights. If the weather truly sucks, Vikings can head up to Canada, where in less than an hour you don't need to be 21 to drink legally.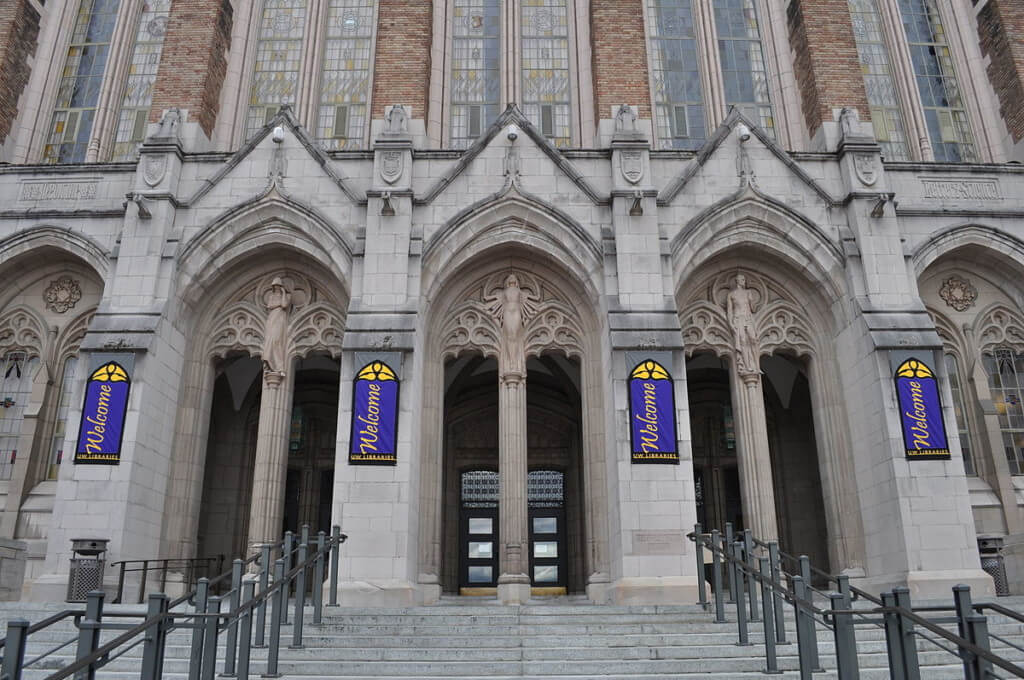 Bet you totally saw this coming. Known as the Emerald City because there are that many trees, Seattle screams "sun hater's haven." Temperatures rarely rise above 80, and the dark clouds and endless rain bring on the gloom. "I would say that when it rains here, it makes me concentrate more on my studies and I enjoy my hot coffee twice as much," said senior Sabrina Oh. Even on the rare days when the sun shines, vampires enjoy the shade of the quad's beautiful cherry blossoms and set up hammocks. With quirky clubs such as Harry Potter club and Wine Society, who needs the sun? On rainy days (most days), Huskies curl up in their favorite spots, sipping coffee and enjoying Parnassus's indie vibe, admire the famous Harry Potter reading room's beautiful architecture or head to the very first Starbucks ever for that perfect Insta-worthy picture.
Are you actually a winter hater who found this page by accident?