Your alarm suddenly chirps. Your sliding technique across the phone fails more than once and you're just too groggy to make it to the shower. Once you unlock your Fort Knox of a phone though, you see an email from your school telling you to stay home. You can either choose to go back to bed or make a cup of coffee and finally watch Gilmore Girls when it comes on regular TV time. After you know what happens with Rory and Dean, you could either watch more TV or get your new boots on and head outside. If you're a Lorelai Gilmore kind of gal or a Shaun White kind of dude, these schools that know how to kick it in the frosty air are perfect for you.
10. University of Denver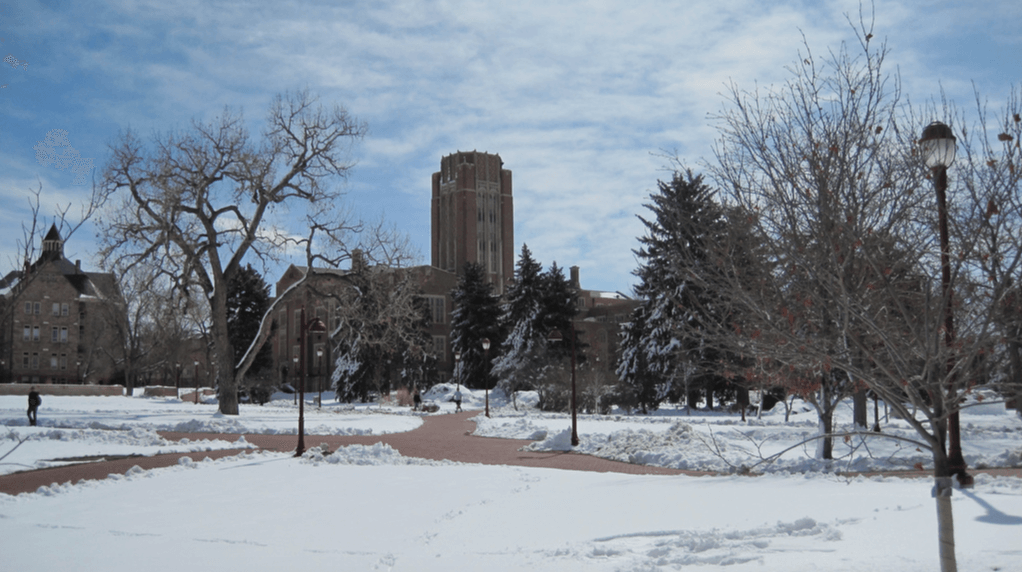 Denver averages about 60.3 inches of snow annually, and the students know how to take advantage of that. Starting in 1961, the university began celebrating the chilly weather with a winter carnival. "I went to the winter carnival last year, and it was a blast," junior Jennifer Bruno said. "The snow tubing will always be my favorite." To this day, students still buy hand warmers and new gloves so they can dominate the snow sculpture contest, ice-skating, snow tubing and more. They also throw a concert and a Snow Queen Competition for the inner Elsa in everyone.
9. University of Alaska Fairbanks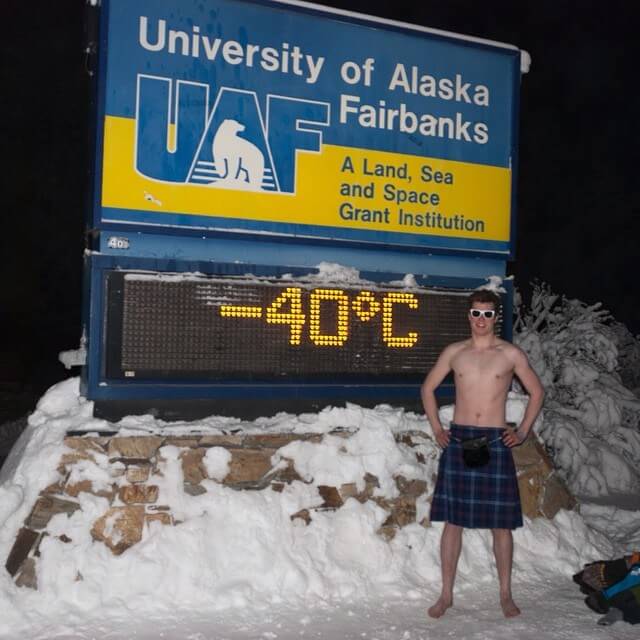 Students of UAF basically live in a snow globe. A snow globe that gets around 62 inches of snow throughout the year with frigid temperatures. Does the weather bother most students? Absolutely not. The students created the "40 Below Club" where the students change into their swimsuits and pose at the UAF sign when it drops below freezing. The frosty activity usually results in a bunch of pictures, and the students consider this a time-honored tradition. "UAF is about 200 road miles south of the Arctic Circle, so of course snow and ice are the foundation for many of our winter recreation activities," said Marmian Grimes, UAF Public Information Officer. Those winter activities include skiing or snowboarding at Terrain Park, and ice fishing and camping at the Gulkana Glacier.
8. Cornell University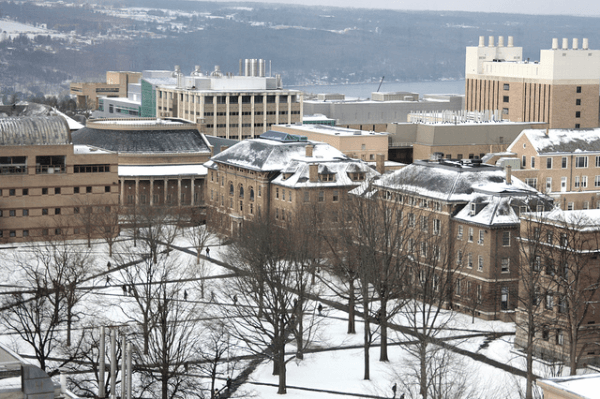 Perched up in Ithaca, New York, this castle-like university experiences its fair share of snow days. I guess this Ivy is a little more "icy." Bad joke. Cornell frolics in about 65 inches of snowfall each year. "It usually snows every day from November to March," senior Allison LaRocco said. "Last year I got frostbite on my ears in the 20 minutes it took me to walk home." The snow isn't for everyone, but those who love the snow will find outdoor activities to cater to their passion for frozen precipitation. Skiing at Connecticut Hill sounds cool, but ice-skating at Cass Park and The Rink sounds better. The ice rinks are close to campus and even offer figure skating lessons if you feel the urge to learn something new. Start practicing your figure 8's if you're planning to apply. 
7. Dartmouth College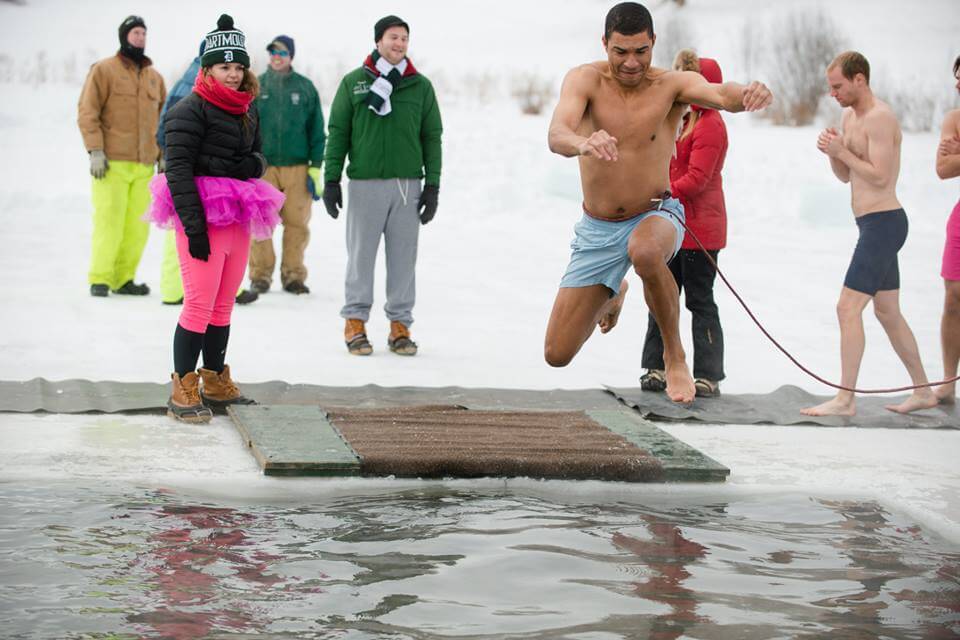 The gorgeous, brick campus in Hanover, New Hampshire sees a blanket of snow from around Thanksgiving through spring break. Dartmouth holds an annual winter carnival that began over a hundred years ago. The Winter Carnival Council, along with the Collis Center for Student Involvement, organizes this three-day festival each year. Some of the activities in the Winter Carnival happen to be a lot of ice skating, a polar bear swim, cookies and cocoa, a film special and a 99-cent ski day. "The Winter Carnival as well as the normal outdoor snow activities are the best," senior Alex Smith said. "It's a great way to get all of us students together for some innocent fun." Aspiring polar bears, grab your chisel and get ready for the annual ice sculpture contest, poster contest and more.
6. University of Vermont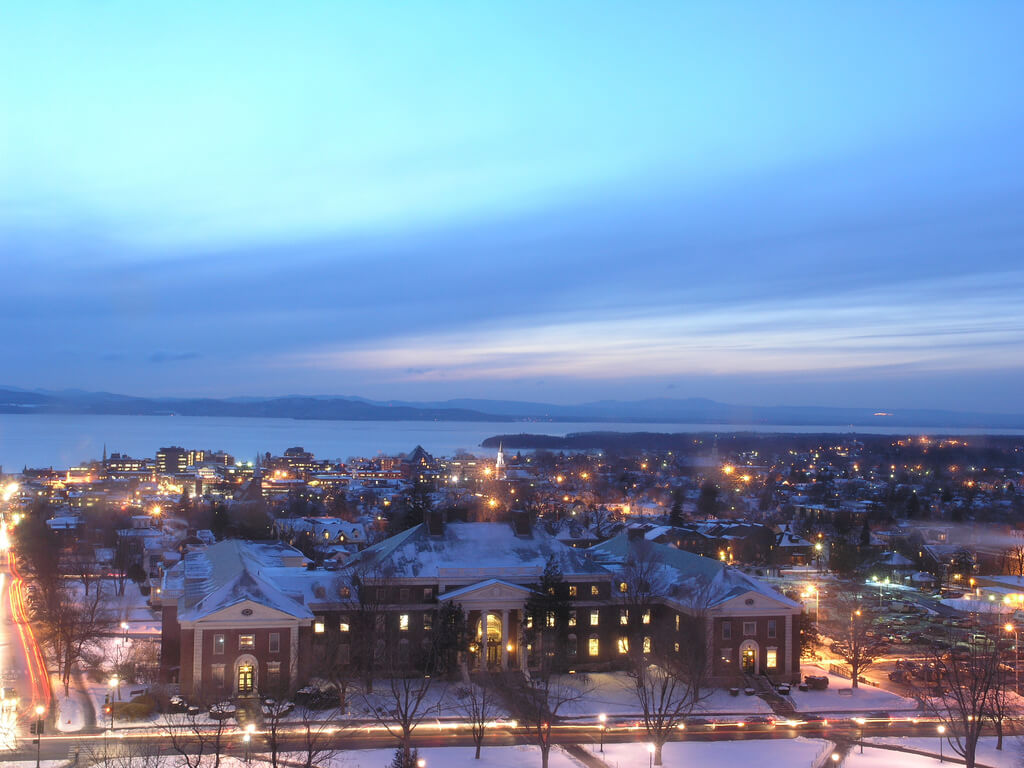 This frozen campus experiences a ridiculous amount of snow each year, and is currently buried under 81 inches. The large amount of snowfall actually benefits this campus because of their ski and snowboarding club. How chill is that? Pun intended. "We play outside constantly at UVM," sophomore Madeline Marie Helen Grosh said. "I've built a plethora of snow animals, and we have the mountains, so most people have ski/snowboard passes." Extra snow plus giant mountain equals breaking out the skis. "We also have a huge club for both sports that bus students to various mountains every weekend. VT area is so welcoming to the winter festivities."
5. University of Minnesota Duluth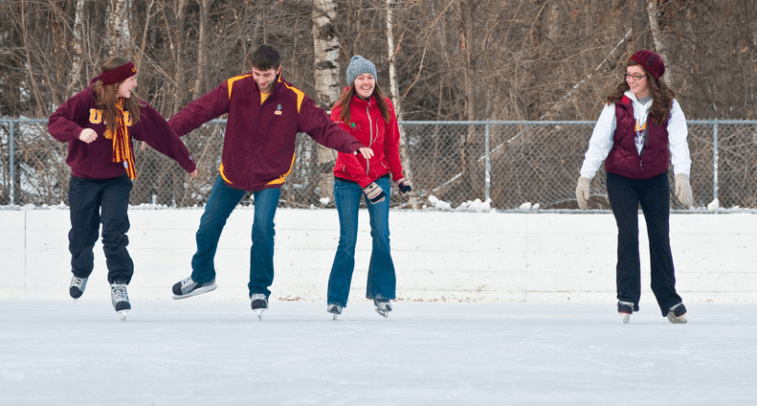 These Midwestern students deal with 86 inches of snow post-autumn, where snowshoes are the next Nike Air Max. Students at UMD spend their day off snowboarding at Spirit Mountain and ice-skating at the surrounding ice rinks. When I tweeted at UMD's twitter @UMNDuluth, they replied with some serious love for the snow. "UMD usually has a couple snow days a year. When classes are cancelled, Bulldogs usually still get outside for skiing, snowboarding or a good old-fashioned snowball fight. We embrace the elements here in Duluth."
4. University of Buffalo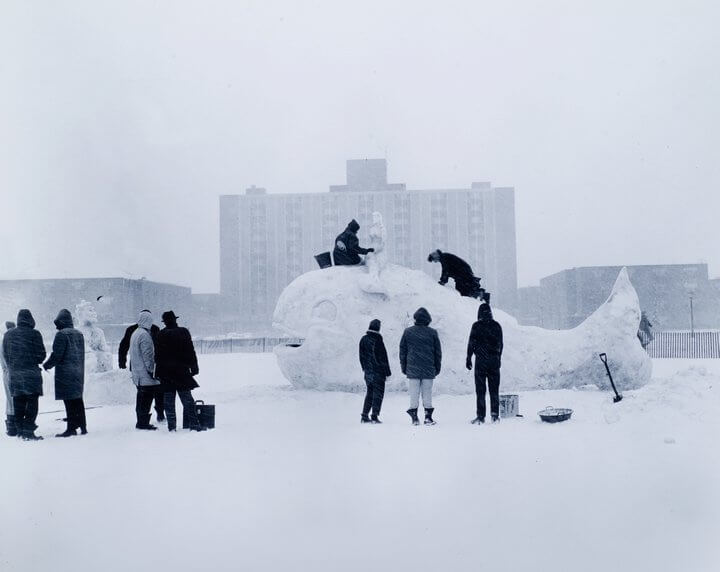 SUNY Buffalo gets 94 inches of flurries each go 'round the sun. No big deal, right? If blizzard survival isn't a class option, it should become one. One thing UB students flock to on a day off is Winterfest. This festival came around over 50 years ago, and includes broomball, polar bowling, ice-skating, indoor events, chili in a bag, prizes and music. "It's fun to see students out enjoying the weather, especially our international students, many whom have not experienced snow," John DellaContrada, Associate Vice President for Media Relations said.
3. University of Rochester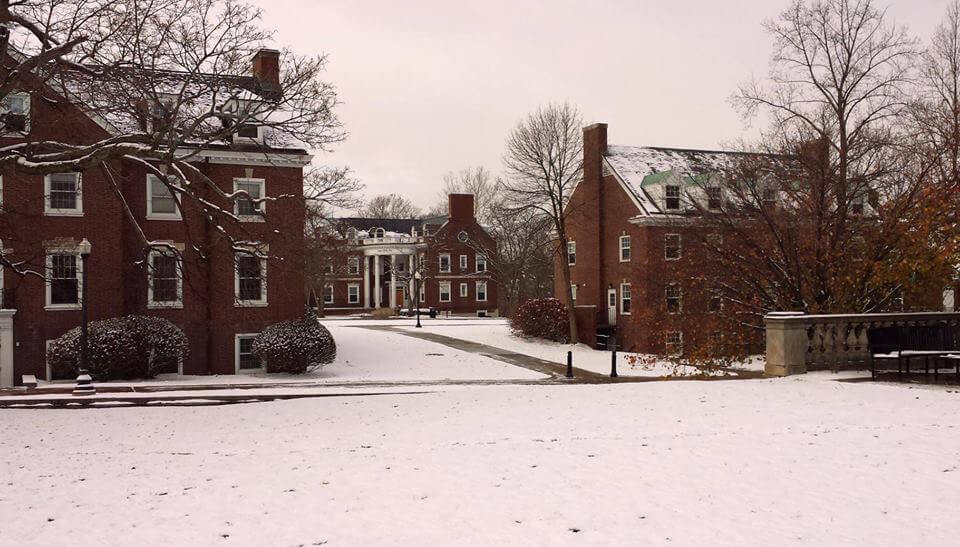 Move over high end New York fashion, puffy coats and snow boots are the trendy style here with about 99 inches of snow every year. This university joins the icy fun with a Winterfest as well, held every February with events like playing Frozen in Hoyt Auditorium. In addition to Frozen, there will be free s'mores and cookies, a free glove giveaway and Comedian Nick Offerman will be putting on a show. Students who want to see Olaf and his squad will be able to chill with them during the festival. "This is going to be my first time at Winterfest," Jamie Miller, a University of Rochester freshman said. "I've heard only great things about it, and I love Frozen so I can't wait to watch it for the millionth time."
2. Syracuse University 
SU, commonly referred to as 'Cuse, is a school in New York not meant for the warm blooded. This gorgeous university represents the color orange and tons of snow, 124 inches to be exact. 'Cuse celebrates the winter with a Winter Carnival that includes human dog sled races, ice-carvings, human bowling, chili cook-offs and snow sculptures. The human dog sled races put someone on a sled, and then two or three other humans pulling the sled with rope. So kids basically pretend to be Huskies for the day. "There are 2 seasons in Syracuse: Winter and Construction," alum Georgia Pinter said.
1. Michigan Technological University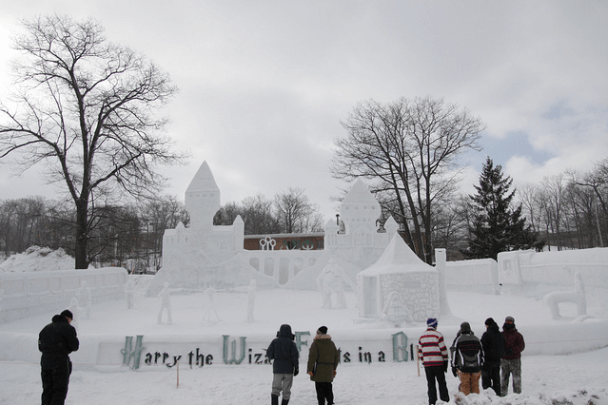 Where does 200 inches of snow plop down each winter? Houghton, Michigan. In the winter of 2000-2001, the university had to shiver under 303 inches of snow. I'm pretty sure that's enough to sculpt a new campus. Starting February 3, MTU's Winter Carnival will entertain the campus as one of the largest annual winter festivals in the nation. It features snow statues all around campus, comedy skits, sleigh rides and even a few games of broomball, where they play with a stick that looks like an actual broom. "Bring on the -40 windshield frostbite weather," senior Quentin T. said. "To me, everyday feels like a vacation in a winter wonderland."