If you suffer from a weak constitution, read no further. If tales of the macabre intrigue you, you're in the right place. Everyone's familiar with a ghost story or two, but have you ever dreamed of interacting with lost souls while you attend college? Ominous weather, haunting tales, grim histories and ghoulish clubs set these universities apart from the rest, making them perfect for the ghostbuster in you. You can brush up on your understanding of the paranormal while interacting with the spirits either on campus or in town. Who ya gonna call? Any of these 10 schools below.
10. University of Pennsylvania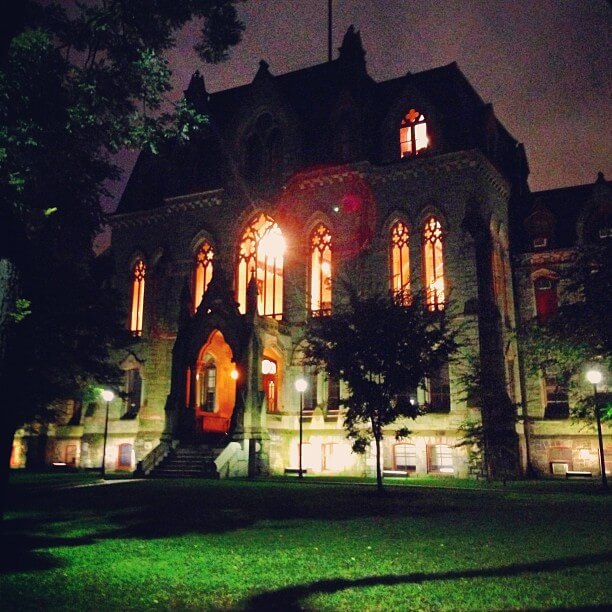 Begin your scholarly journey with ghostly intentions. "The Penn Ghost Project" strives to understand the historical, economic and religious impact that ghosts have on our society and cultures across the globe. The program focuses on research and seeks to teach students about the interdisciplinary value of the supernatural. Why not learn a little about your discipline before you put your knowledge to use? Once you've filled your head with academic information, explore Philadelphia (in all its smoggy glory) and join one of the city's many ghost tours—including the Original Philadelphia Ghost Tour, which offers a delightfully creepy candlelight walk through the city. Your newfound smarts will rival those of Eglon Spengler.
9. University of New Orleans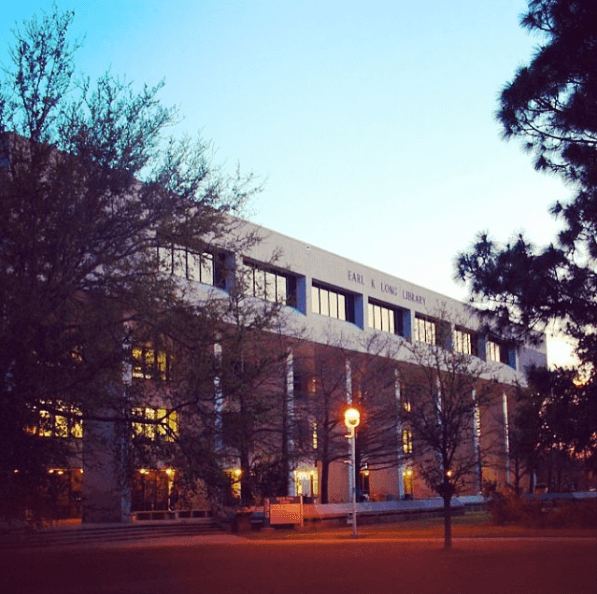 No surprise that a college in a city famous for voodoo scored a spot on this list. The campus itself may not host many ghouls, but have no fear (pun intended). Those looking to refine their paranormal investigative craft can wander the city in hopes of encountering phantom hitchhikers or ghostly brides. If you've got a few days off and the cash to fund your macabre habit, sign up for Ghost Hunter University. The three-day seminar teaches participants how to conduct their own paranormal investigations at places like the Hotel Maison de Ville with the guidance of the Ghosts of Louisiana Paranormal Society. Attending a school in this town means you'll be ready to take on the undead before you graduate.
8. University of Southern Maine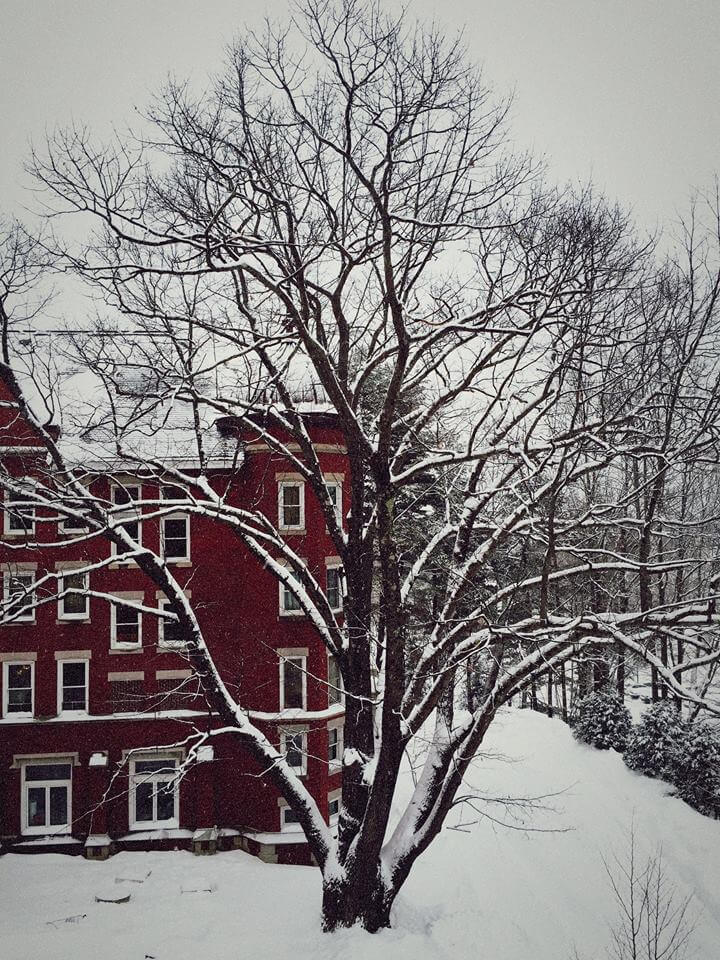 In the market for a creepy college? The University of Southern Maine could be your dream school. USM students become acquainted with the eerie nature of their school's notoriously overcast setting. If you strive to be the new Peter Venkman, you'll feel right at home. Each October the school hosts The Ghost Hour, a wicked Halloween party where guests catch up on supernatural tales. Stop by to learn a bit about your school's ghostly past—reports about clocks resetting themselves and sudden temperature changes abound. You might meet a few other aspiring ghost-busters along the way. Feeling adventurous? Take a walk through the local art museum, where the Ghost of Asa Clapp reportedly wanders, protecting his family possessions beyond the grave. Maybe you'll catch him, maybe you won't, but it's certainly worth the trip.
7. College of Charleston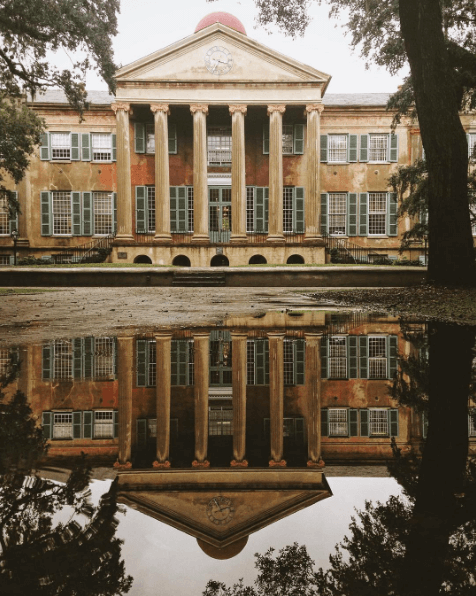 History buffs and ghost hunters alike keep busy at the College of Charleston. Founded seven years before Thomas Jefferson penned the Declaration of Independence, this school offers a rich, yet spooky, history. According to The College Today (the college's magazine), stately phantoms, disembodied voices, eerie laughter and other strange happenings occur numerous times on campus. Of course, if you want the full ghost-buster experience, you can take one of many ghost tours the city has to offer.
6. University of Delaware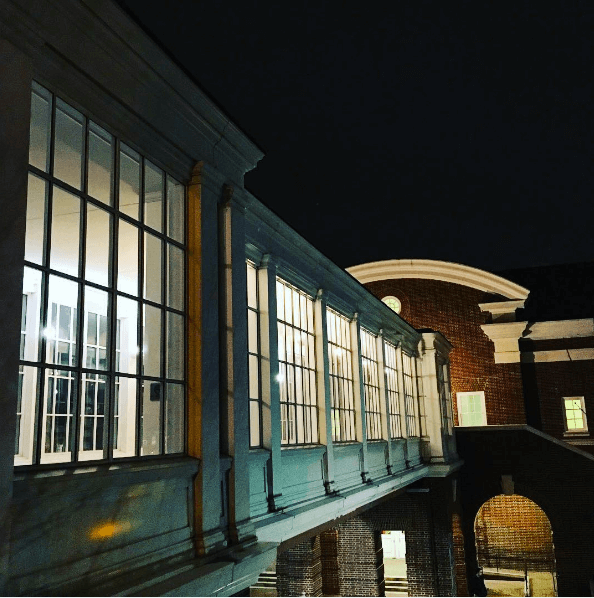 Founded before the U.S., the University of Delaware enjoys all of the charm and spookiness that a 250-year-old school old can offer. Blue Hen ghostbusters need not venture far for a ghoulish encounter; an apparition haunts the university's own Mitchell Hall. According to one account, a workman by the name of Elmo fell to his death in 1924. Apparently, he never left. UDaily, the college's online publication, reported that Elmo bears the responsibility for spooky phenomena like flickering lights unexplained voices. Senior Brianna Ingram described some mysterious places at UD. "Memorial is one of the oldest buildings on campus, and often rumored to be haunted, though no one can ever pinpoint exactly why or agree on one story. It's certainly somewhere to avoid being in at night." Want to venture off campus? The nearby Pea Patch Island can satisfy your paranormal curiosity. The island houses Fort Delaware, where tourists have reported appearances from Union and Confederate soldiers. What a historical spook.
5. Benedictine College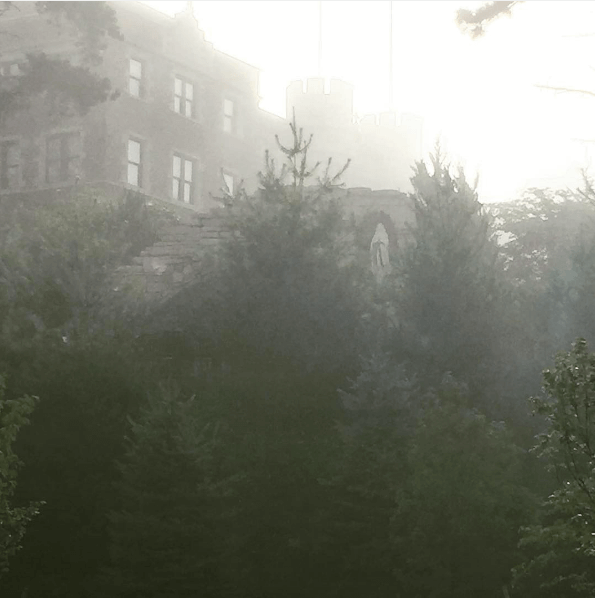 You'll find it hard to avoid paranormal activity in one of the most haunted towns in the U.S. The college we know today was founded in 1971 after the much older Saint Benedict's College merged with Saint Scholastica. The history of the former dates back to 1858, when a pair of monks set out to create a school for boys. Apparently, the afterlife hasn't stopped the founding brothers from wandering the grounds over a century later. The monks aren't the only ghosts you'll come across, either. If you and your roommate fancy yourselves the Jillian Holtzman-type, you can search for the mysterious Boy in Blue, or the culprit behind the pounding and scratching noises heard around campus.
4. Iowa State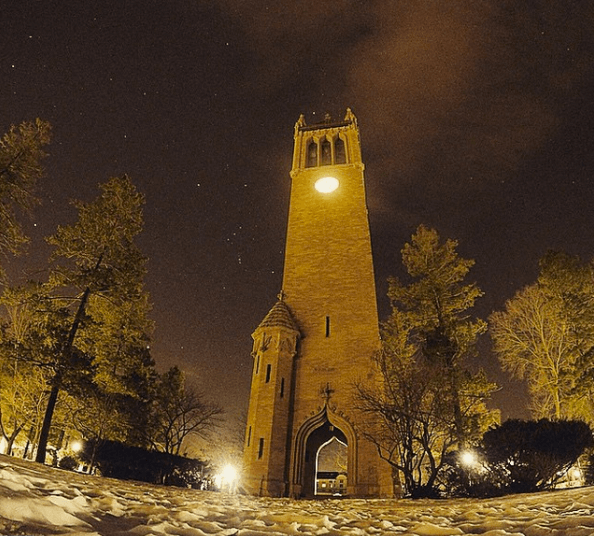 The Midwest boasts generally mild weather, but students at Iowa State still feel a chill in the air. Founded in 1858, the school has had nearly 160 years to rack up paranormal points. Indulge your inner Bill Murray at the Farmhouse Museum, ISU cemetery and a number of campus halls for the chance to interact with a ghost or two. Reports of self-opening curtains, mobile dishes and more surround these popular ISU haunts. You don't even have to leave the dorms for the full ghoulish experience. "I have experienced my door opening at random times or my closet will just shut by itself," said Iowa State freshman Sarah Courtney. If you'd rather not explore these sites on your own (and who could blame you), you can join other paranormal novices on the university's Haunted Iowa State tour.
3. Loyola University, Chicago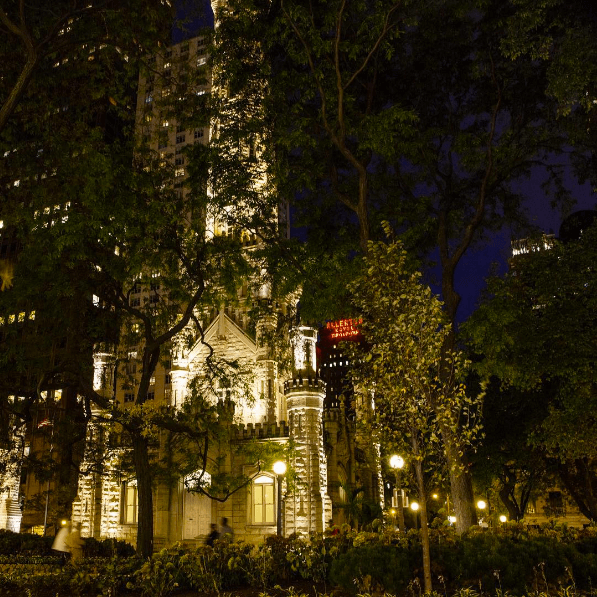 Numerous accounts blame the late Sister Mary Prudence for the strange occurrences in the Mundelein Building at Loyola University. Rumor has it, the distraught woman hanged herself on the 14th floor, an area she haunts to this day. Students and staff report disembodied humming and a perpetually shining light. "My friends and I were bored one night so we decided to go up to the 14th floor of Mundelein," said junior Cathryn Kelly. "It was midnight and I'll admit, it was pretty spooky. One of my friends didn't even make it to the top and we had to bow out halfway up." If you'd like to try your hand at hunting off campus, Chicago boasts loads of ghost tours and even a cruise that gets especially spooky when The Windy City's cool weather kicks into gear. You'll soon be equipped to catch roaming souls on and off land.
2. College of William and Mary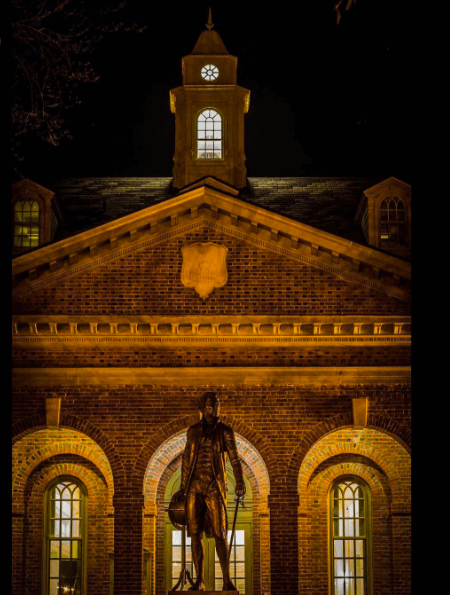 Like your haunting with a bit of history? As the second oldest college in the nation, William and Mary has racked up their fair share of ghost stories. Spine-tingling tales at the college began to surface following the Revolutionary War, when the apparitions of soldiers abounded and footsteps could be heard in deserted buildings. The Crim Dell Bridge also has a malicious reputation. "The 'legend' says that if you walk on [the bridge] by yourself, you'll be alone forever. If you walk on it with someone else, then you will be together forever. However, if you break up, you have to walk the bridge with them again and push the other person into the water otherwise the curse will not be broken," said junior Mariana Reinstein. If curses and bridges aren't enough to excite you, take advantage of one of Colonial Williamsburg's many ghost tours, including The Original Ghosts of Williamsburg Candlelight Tour. Who knows? Maybe you'll come across a revolutionary spirit or two.
1. Saint Mary's College, Indiana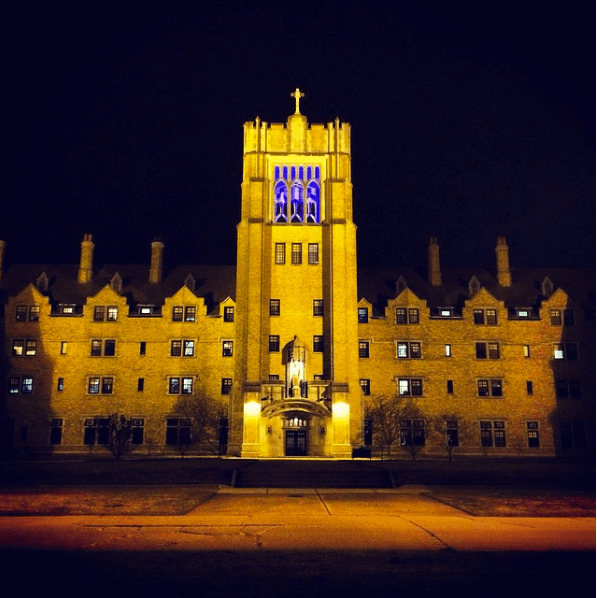 Even Saint Mary has skeletons in her closet. Notre Dame junior Brian Veenstra explained that a former Saint Mary's student haunts LeMans Hall, giving the dorms a slightly sinister edge. Junior Marta Thuente added "Mary is nice but a little mischievous and will steal hair dryers from time to time. So if your hair dryer goes missing you have to go to the middle of that hallway and ask Mary for your hair dryer back and when you return to your room, it's laying on your bed." She continued "There's one rumor that in one of the dorm rooms there's a bloody handprint that comes back every year even though they paint over it."
Saint Mary's, the sister school to Notre Dame, can trace their roots back as far as 1844. During this time, a number of spooky occurrences have taken place including eerie noises and gusts of cool air. If you're looking to channel your inner Kate Mckinnon, take the annual haunted tour for the chance to deepen your knowledge of the campus's most hair-raising sites like Aquinas Hall and the catacombs, and maybe even meet a ghost along the way. Veenstra added, "Even for someone who doesn't believe in the supernatural, a night there will make you rethink just how far-fetched any of those stories may seem."