10 New Go-To Group Halloween Costumes
|
College kids love Halloween. But while girls tend to throw on the sluttiest outfits possible, guys just put on a white t-shirt and call themselves ghosts. Booooring. Change up the typical lackluster Halloween costume norms with these creative group costume ideas. You and your friends will be the talk of the party.
1. Mean Girls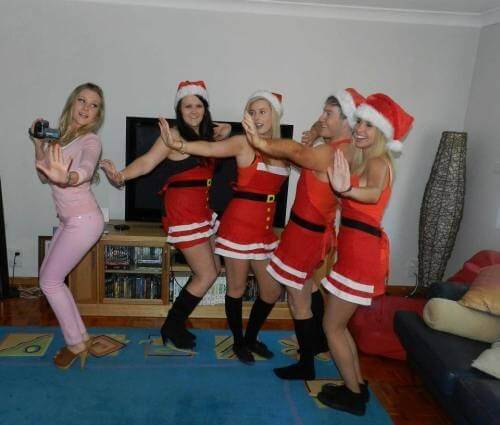 Goal of the night: make fetch happen.
2. iPods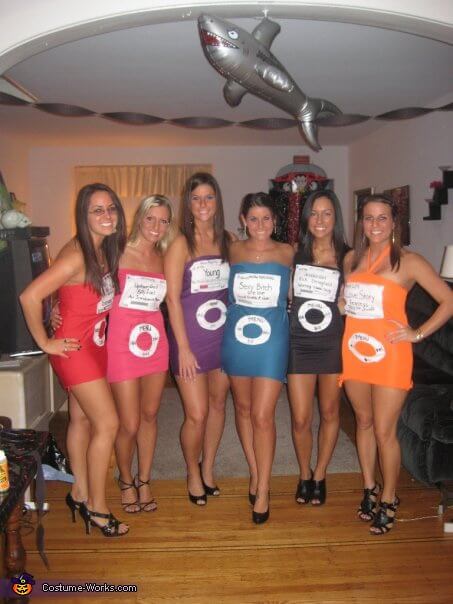 Make sure the song your iPod costume displays is one suitable for dropping it low.
3. Loofas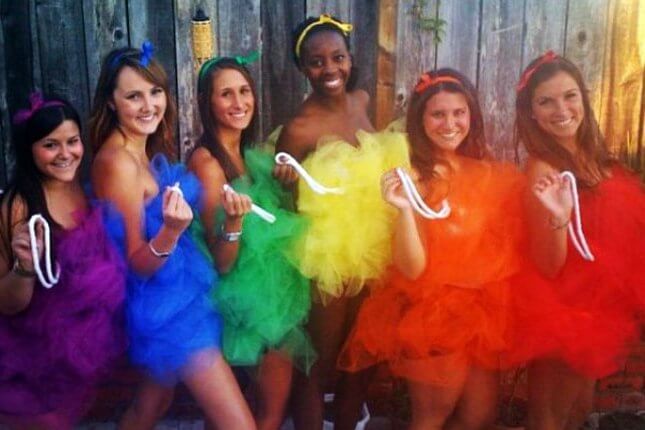 Take the bathroom to the party. You can scrub-a-dub-dub your way through the sweaty frat crowds.
4. Minions
No one will miss your yellow shirt and overalls. Maybe a few drinks in, you'll talk like a minion, too. Let's not forget about your owner, Gru.
5. Teenage Mutant Ninja Turtles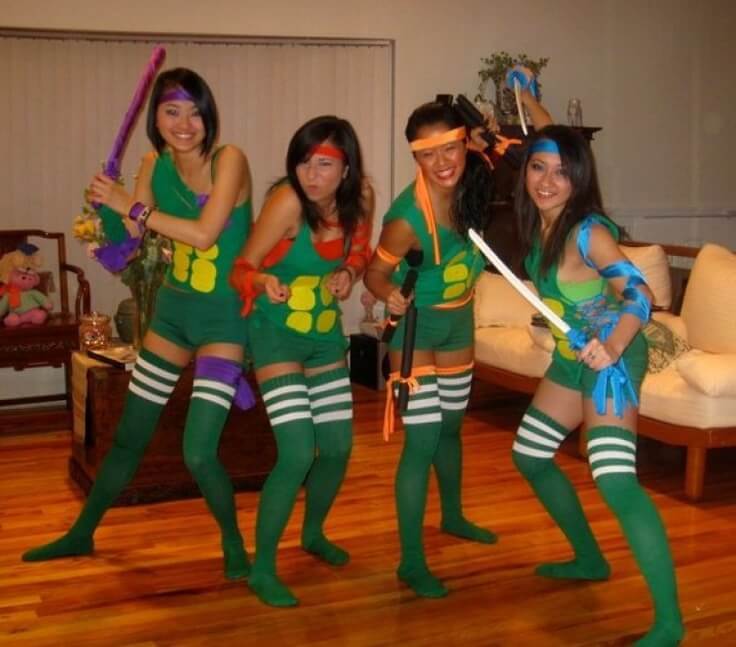 What better time than Halloween to break out of your shell?
6. Crayons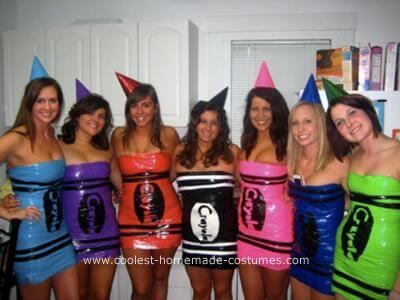 Crayons were an important part of childhood, so why not bring them back and make them a bit sexier? You and all your friends can choose your favorite colors: simpler than a free printable coloring page.
7. Grease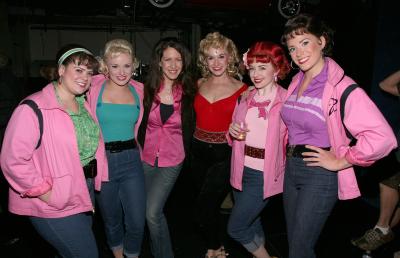 Get ready to tease your hair, throw on your tightest black pants and pink jackets and boss all the guys around. Not only will you and your friends look hot as Pink Ladies, but you'll also be Queen Bee for the night. As the girls in Grease say, "Let's go get 'em."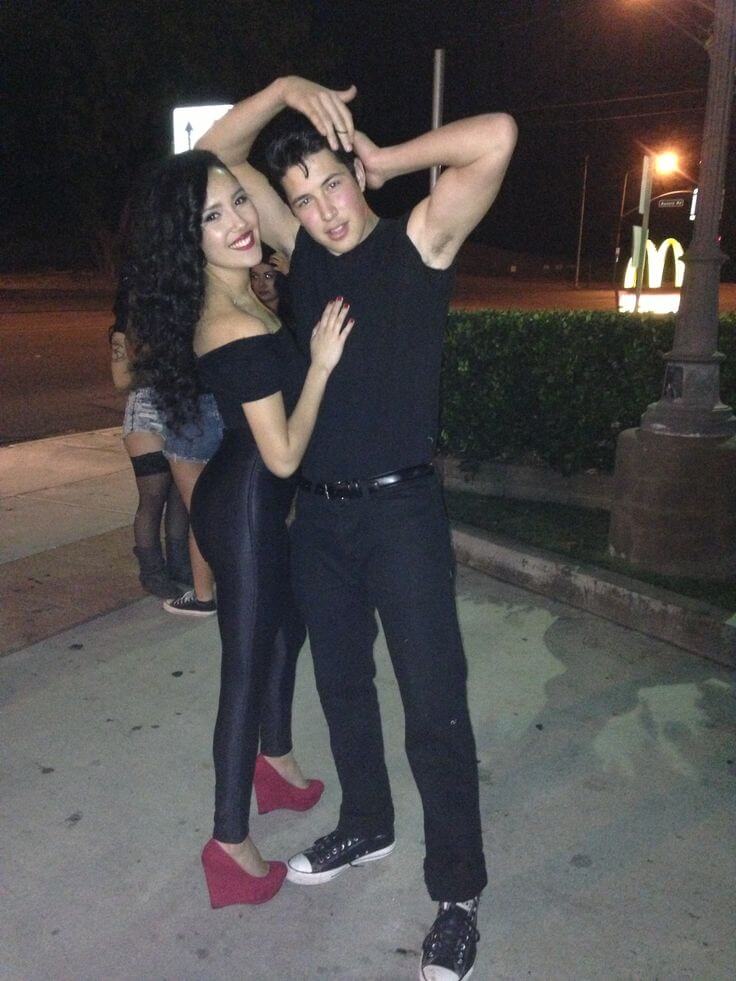 And don't forget about the boys from Grease, by your side the entire night in leather jackets.
8. Bagged Wine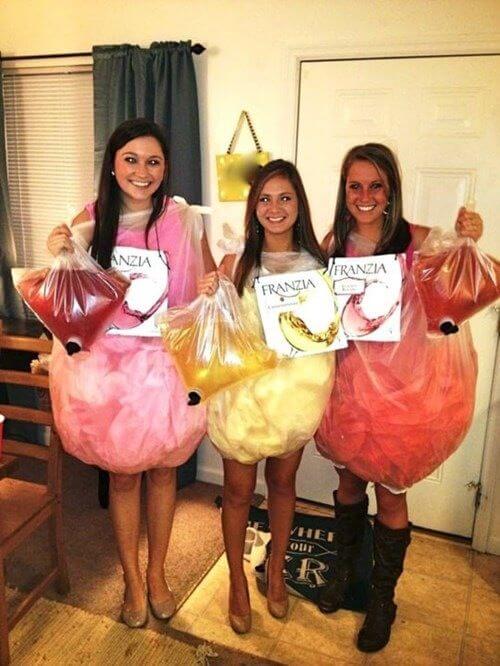 Just make sure no one "slaps the bag." You wouldn't want to start a bar fight. This costume is perfect because you can show up with your own alcohol and people won't think you're strange.
9. Social Media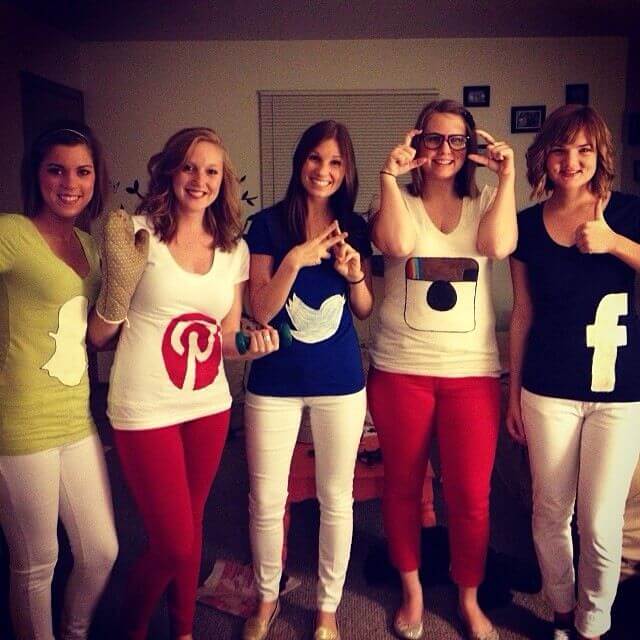 In today's day and age, all anyone in college cares about is live-Tweeting AHS and Facebook stalking. This costume is not only different and cute but you may also gain some followers. It's all about the following to follower ratio.
10. Beer Pong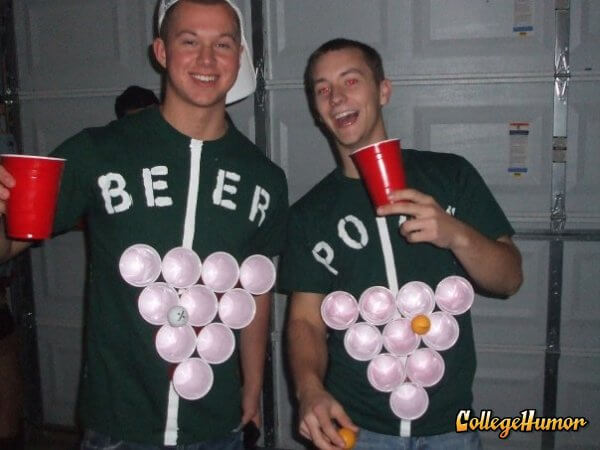 The infamous college game in costume form.  You can either dress as the whole game…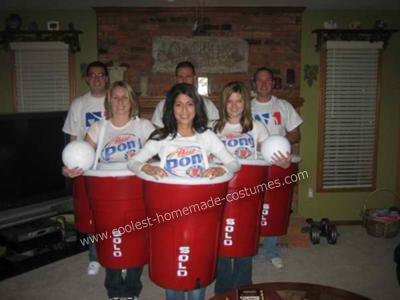 …or get 20 people and each be an individual cup.
Main image: gunaxin.com