Your childhood old Halloween costumes don't need to stay in the past. Perfecting and "de-innocent-izing" them for college (without totally corrupting them, of course) falls under a unique art category. How should you pull off that authentic Bugs Bunny look without breaking out the fluffy onesie? Or show up as Belle without turning into the laughingstock of the ball? Finding a balance between your unsexy, beloved childhood character and that Mean Girls-esque Halloween look can turn into a nightmare before the actual holiday horrors roll your way. You may not want to go as far as Regina, but you definitely don't want to wind up like Cady.
Check out 10 ways to make your old Halloween costumes appropriate for every college party.
1. Winnie the Pooh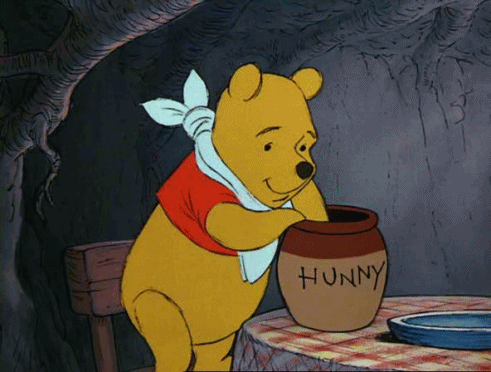 Maybe you'd like to go for the animal look but want to throw in a little more effort than just going the "sexy cat" route. In that case, a cartoon classic easily solves the problem. "If I were to wear to childhood costume I would be Winnie the Pooh because it was my favorite book to read as a child," said University of Wisconsin, Madison freshman Ellen Pucel. As an oldie but a goodie, this costume fills that nostalgia hole but doesn't require a ton of extra materials. A simple gold skirt, red top and gold ears keep you cute and on point for that raging Halloween party…and they let you leave your clunky Pooh onesie in the dust.
2. Insert Cheesy Disney or Nickelodeon Kids' Show Here…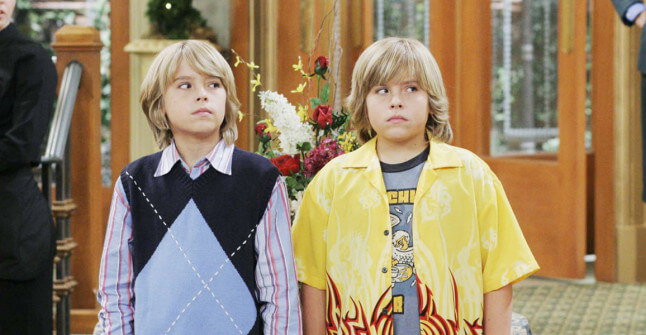 Not the cartoon kind of person, but still wanna take a walk down memory lane? Dressing up as a cheesy Disney show character might give people a good laugh if they're familiar with the show. "I would like to see people dressed up as the cast of The Suite Life of Zack and Cody," said UW-Madison sophomore Karly Nelson. You wouldn't need to look too much for costume materials. An unbuttoned, floral surfer top for Zack, polo for Cody and sparkly clothes (like a shiny purple dress) for London, along with the right hairdos for each, pull off the look. While you might have to explain who you are a few times, this costume works great for people who procrastinated a little too long and have to rush to throw a costume together before that party.
3. High School Musical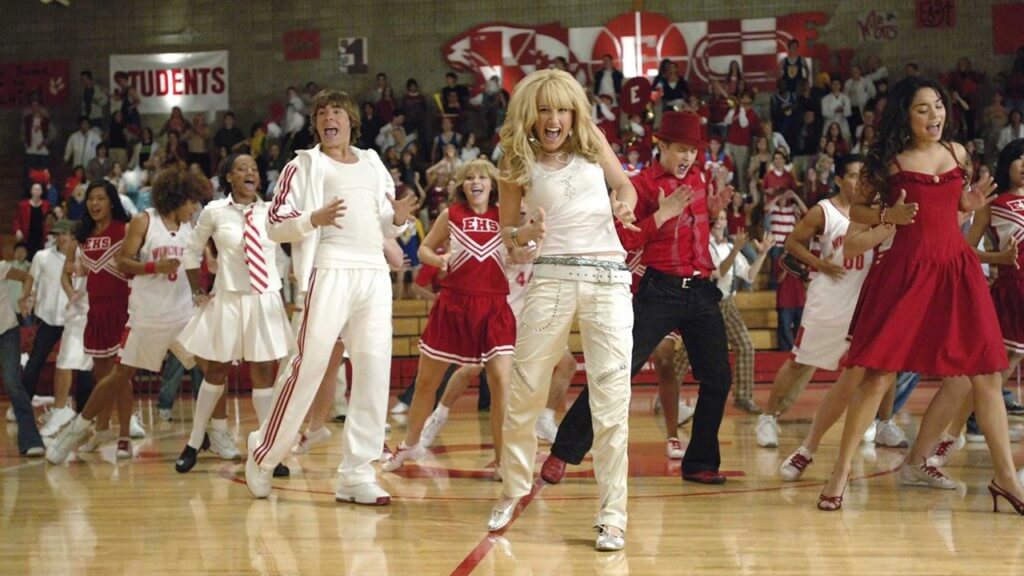 The cheesy social phenomenon of High School Musical still haunts the college scene, even if only for laughs. If you plan to move in a herd this Halloween, coordinating so everyone dresses up as their favorite character from the fictional ensemble means no extensive costume hunts. You can probably find everything you need in your own closet, or just borrow from a friend. "If I could wear a Halloween costume this year, I'd be a slutty life guard probably! Like red speedo swimsuit, cute white shorts, flip flops sort of thing. Like Vanessa Hudgens High School Musical 2 era vibes, what an inspiration," University of California, Los Angeles sophomore Aunica Cesena said. Plus, you have to admit that Troy Bolton's bowl-shaped haircut will always be scarier than a Hannibal Lecter costume.
4. The Incredibles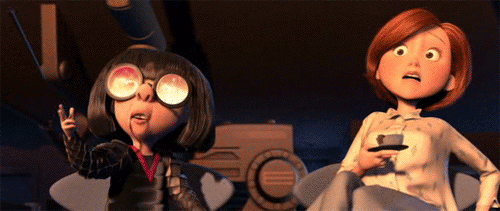 If you'd prefer a more distinct costume than something you might wear any other day, you may want to go with the animated characters everyone remembers from their kiddie years. "[Try] Edna Mode from The Incredibles…because she's an icon," Masy Engel, senior at UW-Madison, suggested. You can pull this off with glasses frames, a short black wig with bangs, tights and a cute black dress. If you'd like to include the other characters, go for it, but dressing up as Edna means you don't have to get your hands on that Incredibles logo on your chest.
5. Teenage Mutant Ninja Turtles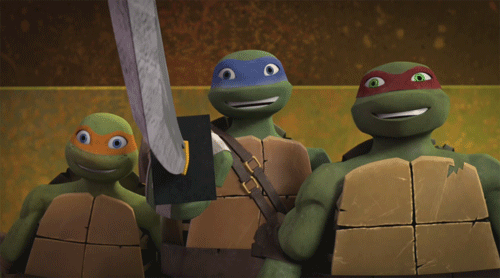 Bunnies, cats and mice flood every Halloween party, but you can still pick an original animal and enjoy a throwback to your favorite cartoons. "I've wanted to do Teenage Mutant Ninja Turtles with my friends for so long, and this year I think we're finally following through with it," said UW-Madison freshman Molly Liebergall. But a Ninja Turtles costume doesn't have to resemble the trick-or-treating version from your childhood. Try a short green skirt and top, long boots and a masquerade mask of your choice and you'll be good to go. Plus, it gives you an excuse to go out for pizza afterwards.
6. Harry Potter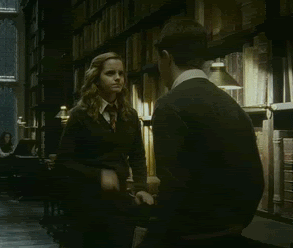 You don't need identical costumes to dress up as a group. "[I]t is also fun to dress up as a group but still be individual," said Sam Gebiaci, a freshman at UW-Madison who also plans to dress up as a Ninja Turtle with her friends this year. The Harry Potter crew lets you do a group costume without everyone looking exactly the same. To dress up as Hermione, a white collared shirt, red and yellow school tie, grey V-neck shirt, gray skirt and black cape do the trick for her younger look.
7. Pretty Little Liars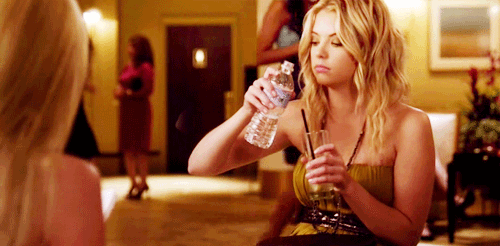 If you have a group of four or five, Pretty Little Liars—maybe not exactly the kind of show for little kids, yet all the rage in those younger middle to high school years—works perfectly. "I would be Aria from Pretty Little Liars or Buttercup from The Powerpuff Girls because I was obsessed with both growing up," said UW-Madison junior Hannah Yohnk. Coordinating so all your group members wear either the Liars' iconic black dresses or long red coats lets you achieve the look. Extra credit if another group member wears the villain's icon—a big sparkly "A" somewhere on their outfit.
8. The Powerpuff Girls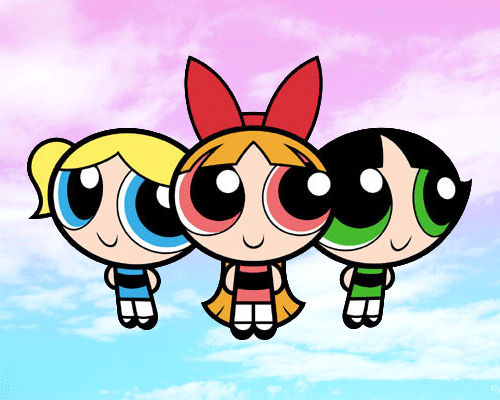 Speaking of The Powerpuff Girls, if you have a group of three, dressing up as Blossom, Bubbles and Buttercup can let you transform your favorite childhood cartoon into a sexy new look for Halloween. Simple pastel dresses in pink, blue and green, as well as a red bow for Blossom and pigtails for Bubbles, make your costume search short and sweet. Just don't forget those broad, black belts and high, white knee-socks.
9. The Tooth Fairy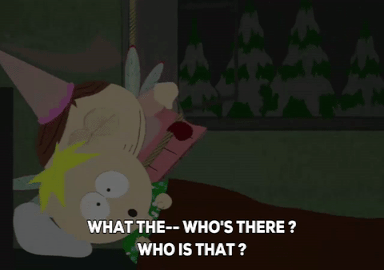 If you hate having to explain your costume every time you run into someone, you can't go wrong with the tooth fairy. Everyone knows her. "Every year I try to do a meme-ish costume, something that's a little funny that gives everyone a nice chuckle. Last year I was Arthur the children's cartoon character, and this year I wanted to be a little cuter/more feminine so I thought being the tooth fairy was a genius idea," said UW-Madison sophomore Abby Rechkin. She accomplished this look with a white dress, plastic crown and teeth made of air-dry clay, which she threaded into a necklace and placed atop her crown. Bonus points if you can find some sparkly fair wings and a magic wand. Just don't go around lecturing anyone about their candy consumption.
10. The Looney Tunes
So after all of these suggestions, you still want to be an animal? Okay, fine, try the characters from Looney Tunes. If you show up as a group, your common bunny look of ears, a gray miniskirt and crop top will actually turn into the iconic character Bugs Bunny. Don't want a huge beak for Daffy Duck and Tweety Bird? Understandable. In addition to a black dress for Daffy and a yellow one for Tweety, throw an orange masquerade mask into the mix and you've got something that at least hints toward a beak without harkening back to your fluffy childhood costume. You may want to leave the distinctive voices at home, but make sure to bring along all that awesome animated spirit.