In the middle of midterms, clubs and trying to regain your sanity after an all-too-short Fall Break, Halloween sneaks up pretty fast. Before you know it, October 31 has almost arrived. You want to throw the spookiest party ever, but you have no decorations and you might even be stuck wearing that cat costume again. But don't worry… College students come up with the best Halloween party ideas.
Try these 12 Halloween party ideas for a wicked cool October 31, even if time has escaped you.
1. Spooky Tunes
"Monster Mash" and "Thriller" maintain their reputation as Halloween classics for a reason, but, unfortunately, not everyone wants a playlist made up of just two songs. Personalize a Halloween playlist on Spotify with songs varying from "Ghostbusters" to "Goosebumps." Hit shuffle and jam out to throwback classics and new rap singles for hours of distraction from that oh-so-boring essay. "Spooky season has given me a somewhat valid excuse to push off studying," said University of California-Berkeley freshman Christopher Chang. After all, even mummies listen to rap.
2. No Pumpkin? No Problem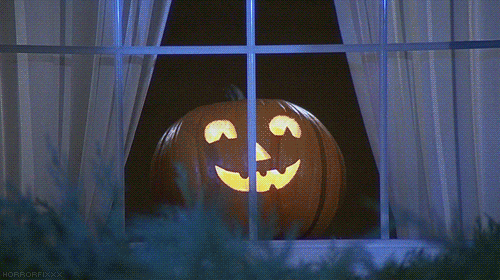 Bring out the PTA Mom in you and DIY some Halloween party ideas. Lots of sites have examples of cheap and easy decorations you can use to take your party to the next level. Even if you don't really art that well, it's college—you can get away with some pretty "creative" interpretations of traditional decorations. Draw faces on tangerines or oranges with Sharpies for some emergency Jack-O-Lanterns. You'll have a mini pumpkin-lookalike for less hassle, and a sweet treat at the end of the night.
3. Gonna Pop Some Tags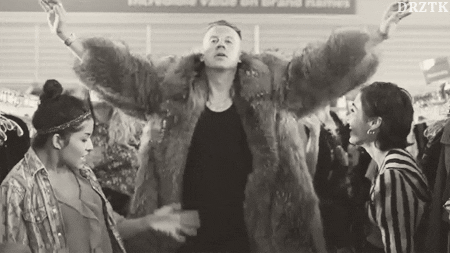 College students' one reputation? Being broke. But that doesn't mean our costumes have to suffer. Thrift shops offer tons of great options for Halloween costumes, and best of all you'll still have money leftover for pizza. Usually you can find at least one or two thrift stores in your college town. Don't have a costume in mind? Going to a thrift shop can spark your inspiration in that department. "Cats are suddenly the only and most popular animal," said Howard University freshman Coralie Jean-Mary. Thrift stores will help you make less been-there, done-that costumes. And hey, if all else fails, you can always go as Macklemore.
4. Two's Company, Three's A…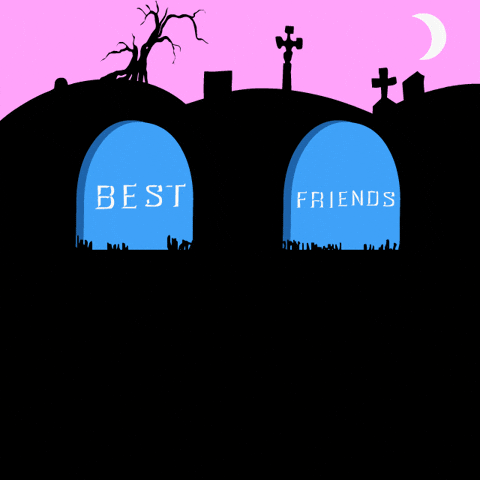 … Perfect number of people for a group costume. Coordinate your costume with your roommates for tons of cool ideas. And you can get creative for cheap. "My friends and I are being beekeepers and all we had to do was order $10 sun hats with nets. We're going to wear all white with that and each hat is a different color," said Pitzer College freshman Elena de Toledo. Posting photos of your group in their coordinated costumes will step up your Instagram feed too.
5. Silly Rabbit, Tricks Are For Kids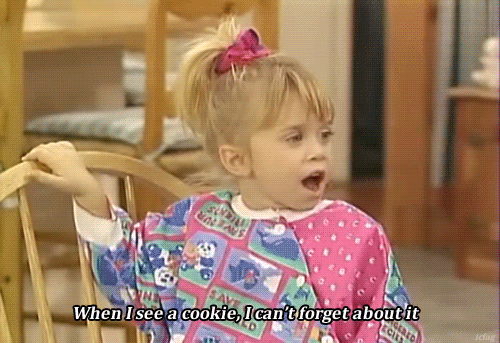 Bring out the sweets. Even in a crunch, decorating cookies yourself makes for a perfect addition to your party. Decorate store-bought cookies with frosting fangs or pointy witches' hats for a perfect Hallow-treat. With ghouls, goblins, vampires, witches, pumpkins and other Halloween symbols on them, your tasty snacks will look cuter than anything else in the neighborhood. Memorable and delicious, these cookies will definitely be better than store-bought candy.
6. Knock, Knock
Dorm living means having your best friends just down the hall from you 24/7, but it also limits your Halloween decorations. A fun hack? Decorate your door. "Living in a dorm has its challenges but decorating your door is one way to overcome the cramped space and have a bit of a festive feel," said New York University freshman Benjamin Kaufman-Shalett. You can get cheap materials from a local CVS or Walgreens, like white streamers to create a "Mummy" or Halloween-themed jelly clings. "I decorated my door with pumpkin garlands and spooky spiderwebs," said University of South Carolina freshman Lucy Sensemen.
7. One Person's Trash(Bag) Is Another Person's Spiderweb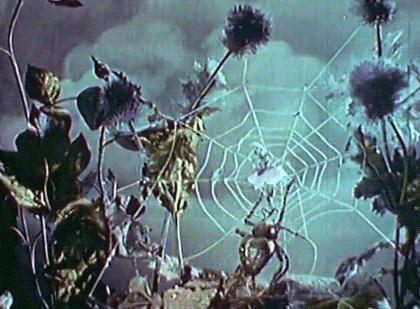 Don't go broke buying fancy Halloween decorations. Get some black trash bags, fold them into a triangular shape, cut out pieces from each side and, voila: spider webs. Tape them to your windows and along the ceiling for some spooky decorations you can really only get away with in college. The leftover trash bags make for convenient clean-up at the end of the night— or morning.
8. Witch Better Have My Candy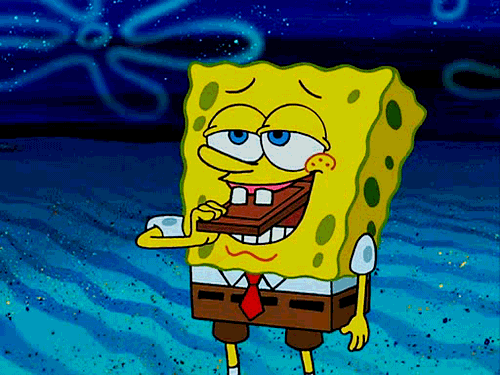 Can you really have Halloween without candy? Of course not. Indulge your sweet tooth and holiday traditions with Lollipop Ghosts. Cover lollipops with tissues and tie it with the ribbon, using a marker to draw eyes. Or, cover pretzels in melted orange-colored chocolate and add a green M&M at the top for some cute edible pumpkins. You can even add pretzel sticks to Oreos—three on each side—to make "spiders." Whether you use them as decorations or a quick snack, they'll make for amusing and painless additions to your Halloween party.
9. Bobbing For Apples 2.0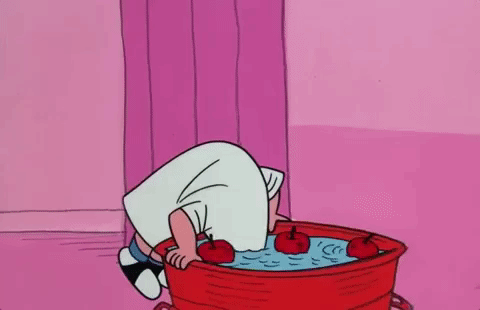 Kick your Halloween up an extra notch with this fun upgrade to a classic game. Vamp up bobbing for apples by carving numbers corresponding with different "Truth or Dare" questions into the apples. With only a little bit of effort, both the participants and bystanders will have way more fun. Everyone will want a bite of this game, and not just the vampires.
10. Got Game?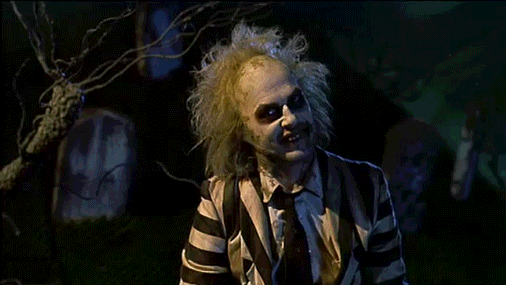 Horror movies deserve more than just a movie marathon this October 31. Make a drinking game out of it. Our suggestion? "Take a shot every time someone goes towards the murderer," said New York University freshman Mary LeClerc. Or drink every time a character goes to explore the woods alone, answers the phone, says "I'm scared" or follows any other classic horror movie trope. By the end of the night, you might even root for the idiot to open the door.
11. Can I Get a Watt Watt?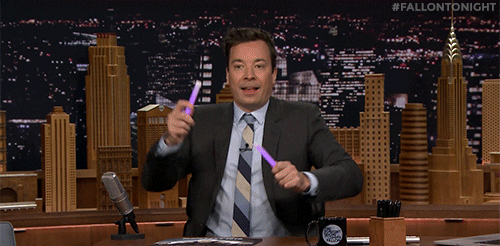 You try to grab a drink, but you confuse Pabst with Pepsi in the darkness of your Halloween party. Prevent this horror and add a spooky glow with glow sticks. for just $5. Get green or orange ones from the dollar store and put them in an ice cooler. Not only will it look uber cool, but it'll impress your guests, too.
12. Take to Pinterest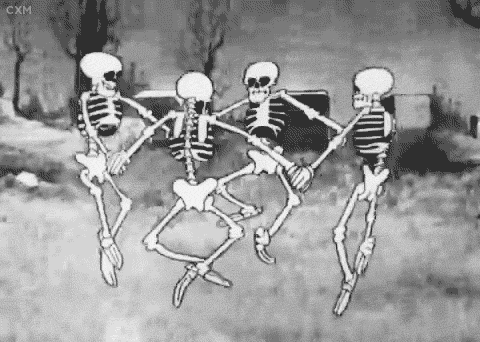 When you've completely run through your own ideas, hit up Instagram, Pinterest or Youtube for inspiration on everything from costume ideas to recipes for Candy Corn Punch and Rice Krispy Pumpkins. Your favorite procrastination tools serve as more than just something to help you avoid finishing your midterm essays.
It wouldn't be Halloween without the number 13… so here's a spooky bonus:
13. Make 5-Minute Dorm-Friendly "Mummy Pops"
What You'll Need:
Milano Cookies or Nutter Butters
Chocolate Bars
Vanilla Frosting
White Chocolate Chips
What You'll Do:
Melt the chocolate bars in a microwave-friendly bowl.
Cover the cookie of choice in the melted chocolate and let harden.
Cover the chocolate-covered cookies in frosting in a "Mummy Wrapping" pattern, leaving a section ¼ from the top free of frosting.
Use the frosting to attach the white chocolate chips to the part of the cookie with only the chocolate coating.