Oh that time of year when the mass consumer market shoves pumpkin-spiced everything down your throat. It's oh-so pleasant. But seriously, with such a vast array of pumpkin goods available how is one to find that perfect "me" pumpkin when you actually do want pumpkin stuff around. Don't fret hot-shot frat star, and take it easy over there president of the chess club, we've got the perfect pumpkin plans for you.
For the Entertainer: Serving Platter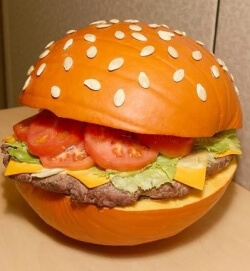 It's your annual Oktoberfest at your apartment, and you have to step up your game this year because your next-door neighborsare also hosting a party. What do you do? Four words: Cut that baby up (and I am referring to the pumpkin, not the neighbors). Wow even your sober guests with a hamburger bun platter.
For the Babysitter: Child Model Photo Shoot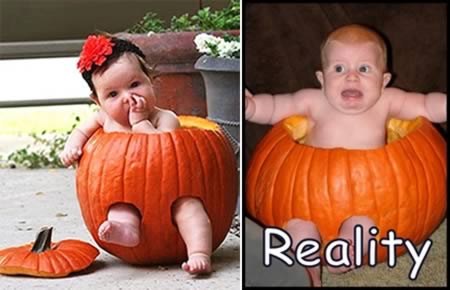 Impress Mrs. Babysittingcash when she arrives home to collect her little bundle of joy and sees that bundle inside a pumpkin. Simply cut out the top and carve two holes for those chubby little legs. The pictures are sure to be as weird as they are difficult to capture. Expect lots of tears and artistic creativity. But can you say holiday bonus check?
For the Health Freak: Pumpkin Spiced Baked "Doughnuts"
Normal or not, these flax seed meal, wheat germ and greek yogurt babies are a sweet fall treat without the guilt (but with the fiber). Switch up the recipe a bit by swapping pecans for walnuts, adding chocolate chips (chocolate has antioxidants, right?) and baking them in a muffin pan instead of a doughnut pan (because who owns a doughnut pan). Find your whole-wheat-happiness here: http://thelemonbowl.com/2012/12/pumpkin-spice-baked-donuts-recipe.html.
For the Frat Star: Smashing Pumpkins
We're not listening to "1979" or "Today" but we ARE playing pumpkin baseball. Three strikes and you're out but it's an automatic homerun if a pumpkin seed lands in any player's mouth on the opposing team. Be sure to find an empty field because frat houses are dirty enough…
For the Traditionalist: Pumpkin Carving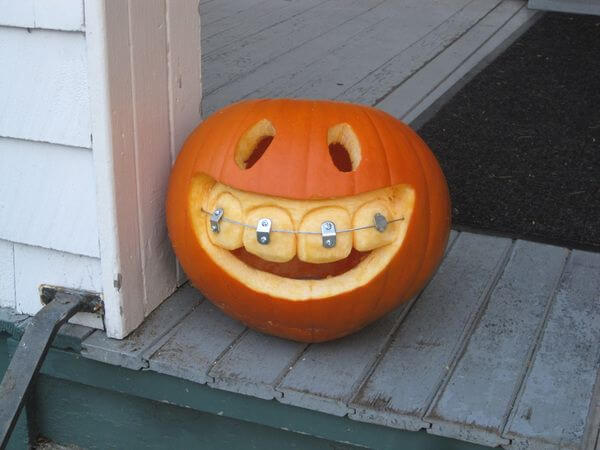 Yes, I bought a pumpkin so yes, I'm going to carve it. That's what Halloween is all about—sticking your bare hand inside a big 'ol pumpkin, gutting out all the flesh and seeds to dangle in front of your little sibling and saving the seeds saying that you will toast those pumpkin seeds … someday … but later because it's carving time.
For the Artist (pronounced ar-teest): Pumpkin Painting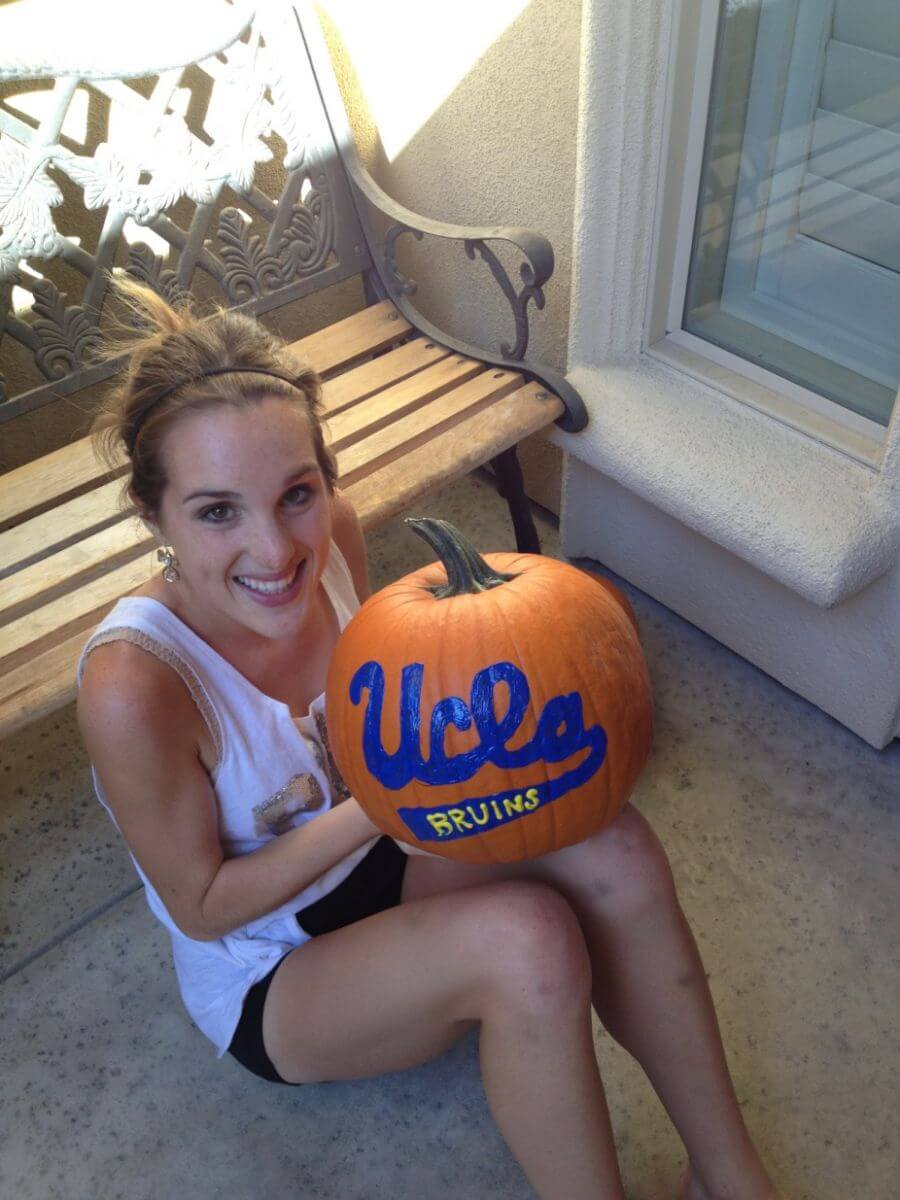 If knives aren't your forte but you have a mean paint stroke, opt for the less messy pumpkin painting. Add life to your 'kin with dazzling colors and school spirited designs. And instead of being mocked by a gaping hole when you overestimate your carving abilities, you can easily paint right over any mistakes. Or call that "mistake" "art." "Modern Art."
For the diva: Beauty Masks
This orange squash has incredible moisturizing properties for hair and skin. Hair Mask: mix one cup fresh cooked pumpkin (or canned if you're no fun) with four tablespoons coconut oil in a food processor or blender (or with your hands in a bowl to get that "gutting a pumpkin" feeling). Apply the mixture directly to your hair, cover with a shower cap (or plastic wrap) and leave in for 30 minutes. Meanwhile, go here for a facial mask recipe while you're waiting. Then wash out and do a dramatic hair flip for effect.