Moving into your freshman dorm is nothing like that old Extreme Home Makeover show. It actually might be the exact opposite of the big reveal they used to do on that program. No one walks into their freshman dorm room and gasps or cries or exclaims about how beautiful the space is. Usually, you'll walk into your new room to find blank white walls, a stripped bed and a general lack of color. But why not learn to see your new space as a canvas for your future home?
Stop stressing about your ugly dorm room — it's time to turn your new space into a work of art.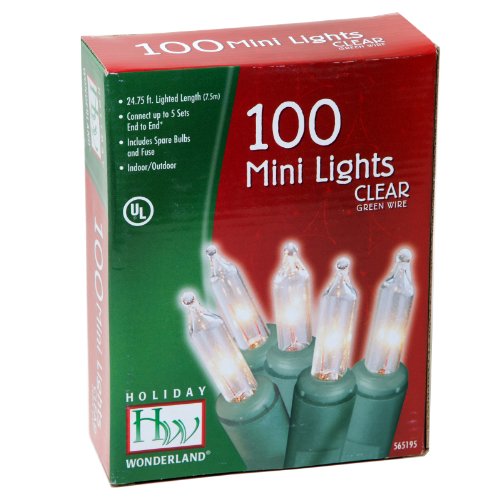 "They give like a really nice glow to a room, which is nice because sometimes overhead lighting is really harsh and personally messes with my vibe a lot," St. Andrews junior Marissa Kingston said. It feels difficult to imagine a cozy college dorm without mood lights. Ideally, you should avoid turning on those overhead lights for the sake of aesthetic.
String Lights: $9.99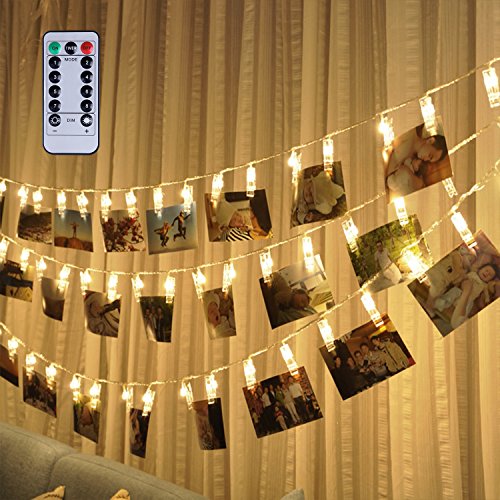 "I had a bunch of old polaroids from high school, so I got a string of photo clips to hang them up over my bed, which was a fun reminder of where I came from whilst in a new place," Virginia Commonwealth University sophomore Rosalia Garcia said. Whether you have polaroids or old disposable camera photos, these provide a place to illuminate your memories. You can even buy multiple strands to organize your photos better.
Photo String Lights: $15.99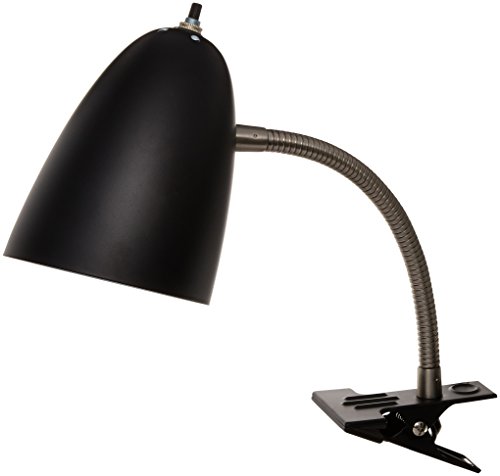 "My roommate freshman year had early classes, so having this lamp clipped on the side of my desk let me do my homework while she slept" University of Alabama sophomore Brianna Jones said. As Jones said, it feels tough adjusting to your roommate's sleep schedule freshman year, especially when theirs differs from yours. You'll need a way to finish that English reading without disturbing your roommate with too much light pollution.
Clip on lamp: $17.13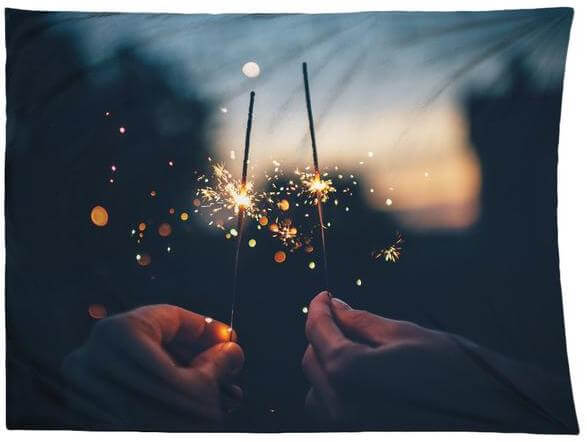 "My sister gave me a tapestry of the layout of San Francisco which was a nice but subtle reminder of home," St. Andrews junior Hayley Grassler said. If you go to college far away from your home city, having something warm, sentimental or soothing to creates a great home away from home space in your room.
Sparkler Tapestry: $45.00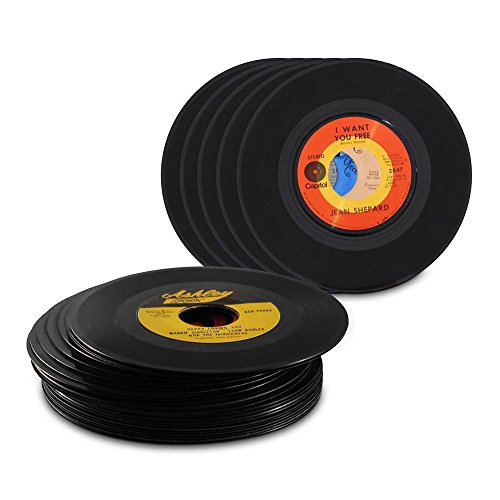 Sometimes you get the best dorm decoration inspiration from your roommates, like Victoria Estes, a sophomore at Florida State University, whose friend from her hall, bought a bunch of old records from a thrift store and hung four of the album covers on her wall over her bed. If you have some free time and not a lot of money, going to your local antique or thrift store and thumbing through some old records provides an intimate way to decorate your dorm and create the exact vibe you want it to have, album by album.
Record Covers: From $17.76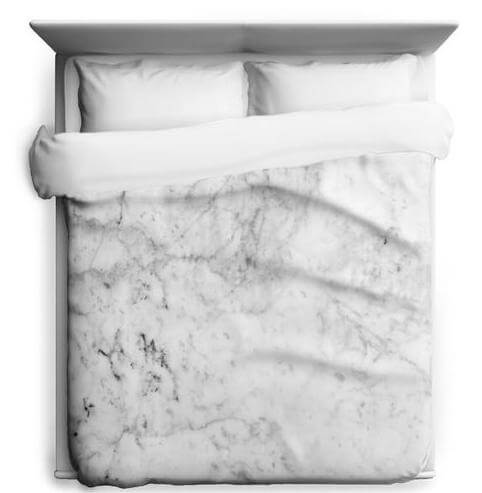 Did you know that most water bottles have a blue label because the color blue makes you think you're thirsty? Color psychology applies to your dorm too, as Boston University senior Olivia James's mother told her before she went to college. "When I moved to Boston for college from Florida, my mom told me to buy light colored bedding and sheets to keep me happy during those dark cold Boston winters. It worked!" James had a pretty good strategy, psychologically speaking. Light colors make you happier and put you in a "lighter" and more cheerful mood than dark colors do.
Marble Duvet: $89.99-$119.99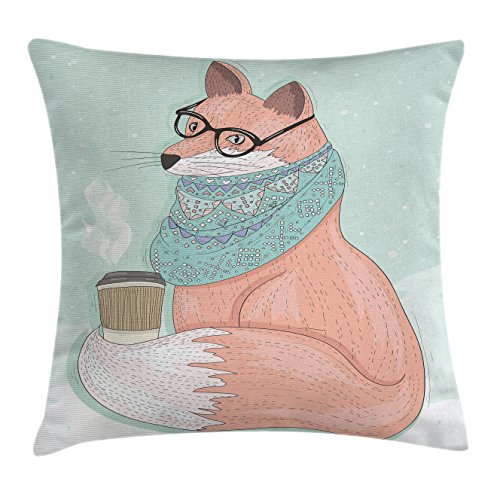 If you have a living space in your dorm, like Erica Wyckoff, a junior at High Point University, don't forget to decorate that too. "As for my room, we had a living room area which we decorated with candles, decorative pillows, and just little knick knacks which helped fill the space and made it into a home instead of a dorm." Don't let yourself suck up an ugly living room and spend all your time in bed. Instead, make it cozy so you can spend a winter afternoon on your couch looking out a snowy window while getting your reading done.
Pillow: $18.95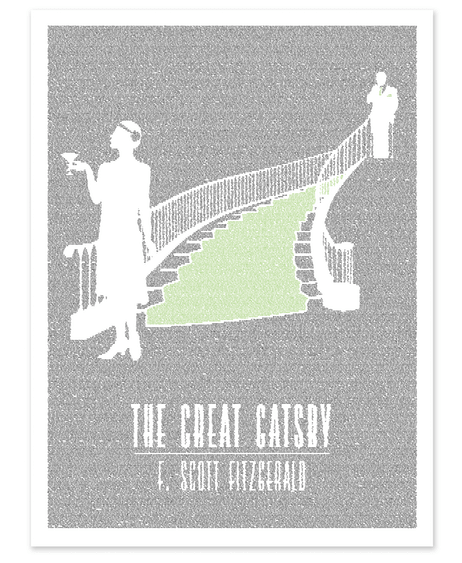 When I asked Allison Conroy, a junior at The College of William and Mary, about what her favorite part of her dorm room was this year, she said that she was currently obsessed with lithographs. Lithographs are basically pieces of art based on books that include a picture made out of the entire text of whatever book the art references. For an English major like Conroy, having references to her favorite books decorating her dorm's walls made the space feel like her own.
Lithographs Great Gatsby Poster: $24.00
Ohio State sophomore Cameron Giordano, she had a really fun and useful white board where friends would leave little notes if they stopped by and she wasn't there. Having one on your door can bring your hall together, but having one in your room to write reminders on and hang your keys on also helps keep you and your brain organized. ¿Porque no los dos?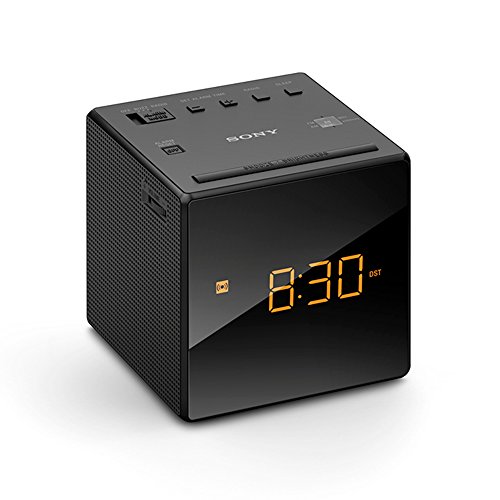 "Having a clock radio with a speaker is convenient for listening to college radio stations as well as having something to play music out of for small pregames," said Sarah Mangigian, a junior at American University. Instead of groggily shuffling around in the morning, rock out to Beyonce or your favorite Spotify playlist while getting ready for your 8 a.m. Maybe you'll even be on time to class. #winning.
Alarm Clock: $45.99 Radio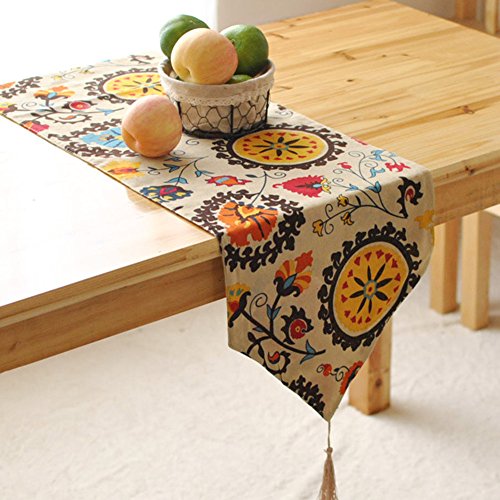 Little splashes of color really go a long way to make your room your own. "[I suggest getting a ]fun placemat/table cloth/table runner to put over a dresser or bedside table," said University of Delaware junior Hailey Oliver. Adding a fabric or texture that you feel an affinity for can really help bring your own personality to an otherwise bleak dorm space.
Fabric: $13.99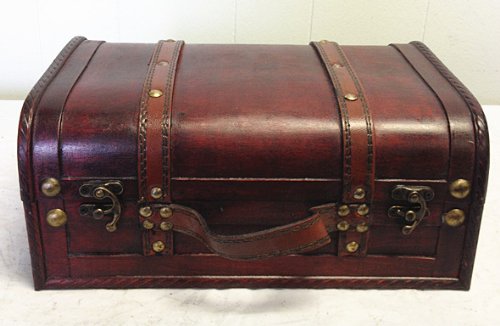 "Having an old trunk in your room works for storage and a fun coffee table," said Sara Worthington, a sophomore at Radford University. Instead of storing your stuff on that chair in your room, why not up your cool factor while you're at?
Trunk: $25.99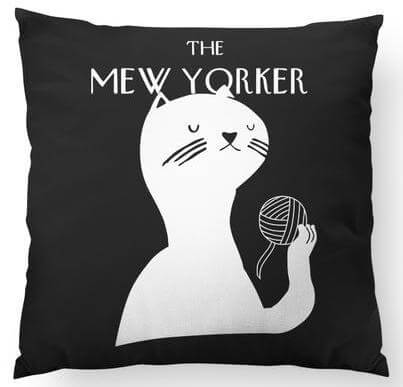 Having something cuddly on your bed? Very important, especially when your friends come back from a workout or some sort of environmental research class and plop down on your bed. Connie Deal, a junior at Radford University, said, "I always had a bunch of friends from my hall hanging out on my bed freshman year, so putting throw pillows over my regular pillows just made everyone who sat on my bed a little more comfy."
Pillow: $32.99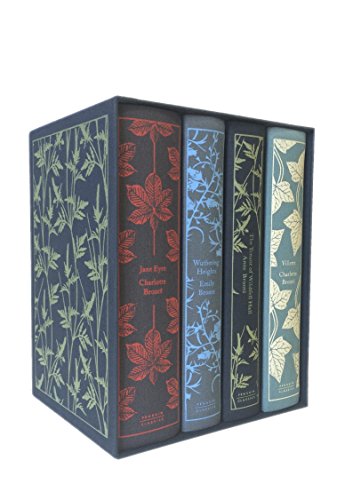 "Having my favorite books from home on my shelf always made me feel more at home in my dorm," Florida State Univeristy sophomore Isabella Stein said. Pulling out your favorite novel to show your friends who came over to your parent's house was easy. Now, you have to pick and choose what books you bring to college because you will most likely have a smaller space to keep them in, but do not let that stop you from having your favorites around and easily accessible. Being surrounded by your favorites will undoubtedly make your dorm room feel more like your own.
Books: $60.29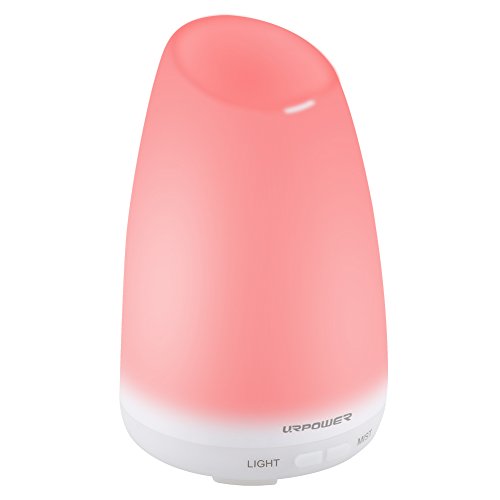 Some help you relax, help you study and motivate you to get up in the morning. Why make yourself smell your roommate's dirty socks day in and day out? "My dorm room honestly smelled pretty gross until I got one of these," University of Virginia senior Callie Lawson said. For those straight-edged dorms that do not allow candles or incense, this offers a great alternative for your aromatherapy.
Essential Oil Diffuser: $29.99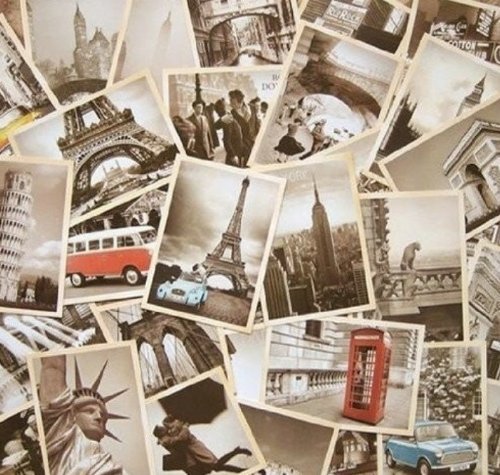 "Post cards are the best cheap wall décor!" New York University senior Sophia Ross said. Instead of staring at those plain walls, add a pop of color. Personally, I have had one from The Strand bookstore in New York on my wall for the past year that says, "If you go home with someone and they don't have books, don't f—k them," which has been pretty good advice, but you can buy some pretty cool collections of vintage ones online if you are looking for something a little less forward.
Postcards: $6.49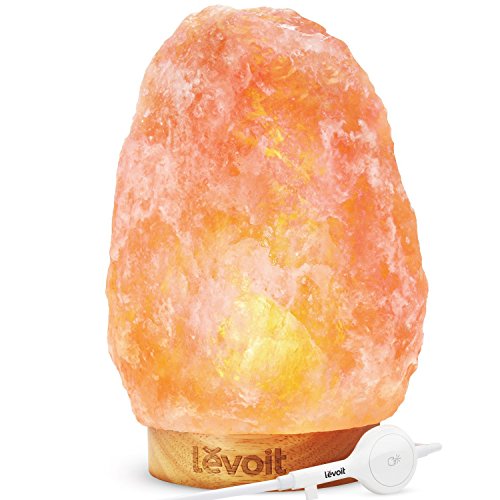 Dorms are notorious for nasty germs. Luckily, salt lamps have a lot of health benefits, such as boosting blood flow, helping with asthma, calming allergies down and upping levels of serotonin in the brain. "They are supposed to help you sleep better, but they give the room a nice warm glow as well," reasoned University of Vermont sophomore Lauren Garrett, who personally bought hers for aesthetic reasons.
Salt Lamp: $25.99
Caroline O'Connor, a junior at the University of Virginia, used this to help her room feel more like hers. "I would say that it was the photos that I hung up on a small cork board in my room really made the biggest difference. They were all there as reminders of happy memories if I was having a bad day, and a way to ground myself no matter what was going on in my life." Stop scrolling through Instagram, and organize your memories visually instead. Plus, if you take more photos throughout the year that you want to have up on your wall, you can spend a therapeutic afternoon reorganizing your board a la Pinterest.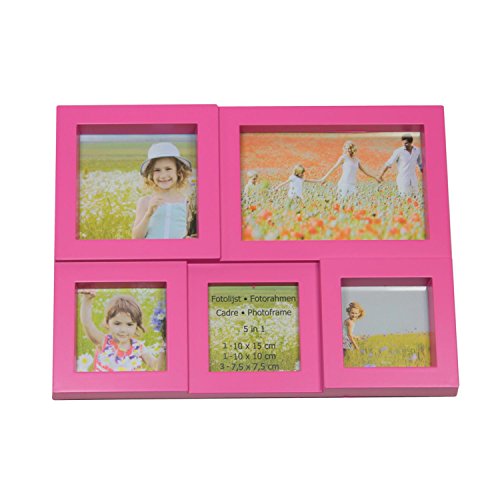 Most people do not take the time to frame their wall decorations in college, but doing so can up your room's hominess levels. "I got picture frames…and used command strips to put them over my bed," said Carrie Byrne, a sophomore at The College of William & Mary. Let's face it—do you want to get in trouble for putting tape on your walls?
Picture Frames: $6.49
Nothing brings back memories like a familiar scent. "I always had something that smelled like home, like my favorite blanket or a smell that reminded me of my mom!" Christopher Newport University junior Caroline Arthur said. Need I say more?
Candles: $24.00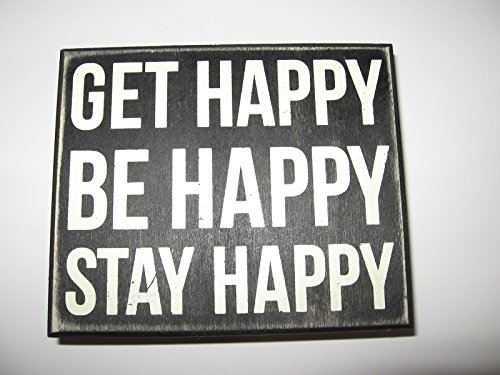 Olivia Tardiff, a senior at Brandeis University, suggested buying some quote plaques to keep yourself motivated. "I have two quote plaques from my mom, they say 'Keep calm and carry on' and something to the effect of 'Today is a new day' and those are two sayings I really try to live by." Staying motivated in college gets tough, so having motivational platitudes surrounding your living space can help remind you of your own goals and intentions.
Plaques: $16.75
Looking for more ways to turn your dorm room into a palace?
Who wouldn't want to embrace their inner cat lady with this kitty lovers collection?