Also written by Molly Snelling.
Tapestries do more than just cover up that ugly dorm room wall. These wall curtains make your room feel more cozy and let you express your true self. There are endless design possibilities that make tapestries super popular in rooms, especially dorms. You can design your room however you like (#YourRoomYourRules), so go ahead and hang up a huge tapestry with a picture of a cat on it if that's what you want.
1. Ocean Sunset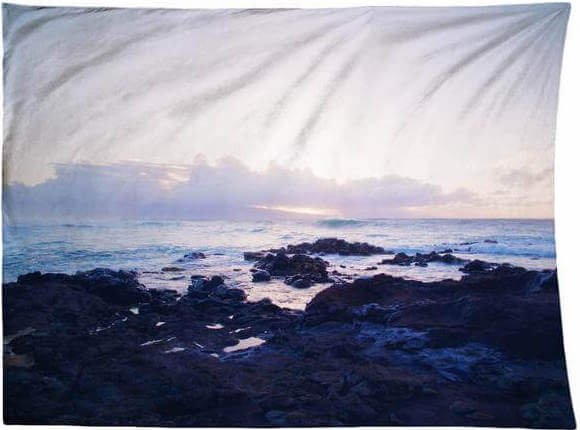 This is the tapestry for you if…
You absolutely love the ocean
You like to pretend that you're on a beach instead of in your dorm
How it will transform your room:
Sounds of the ocean are calming, and so are pictures
It will be like you never left that spring break beach trip from last year
2. Oh Deer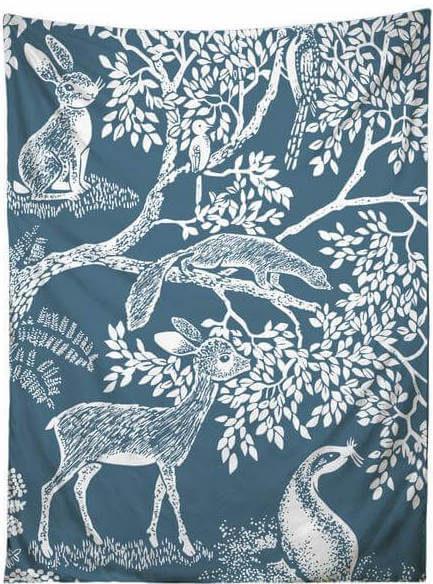 This is the tapestry for you if…
You really like cute woodland animals
You have an whimsical vibe
How it will transform your room:
Woodland creatures go with all other decorations
You don't have to watch Bambi to get the cute deer experience
3. Maybe Marble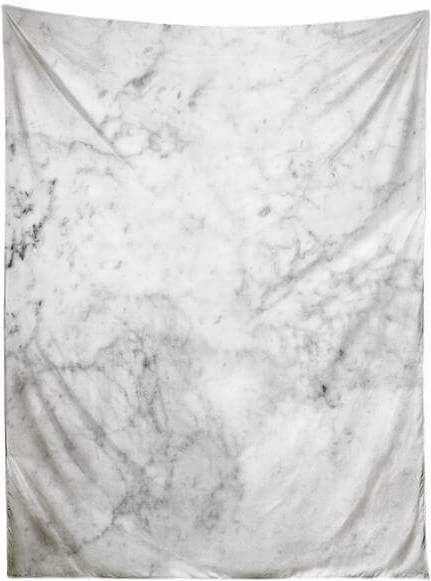 This is the tapestry for you if…
Your obsession with marble goes beyond architecture
You consider yourself "edgy"
Neutral colors satisfy your #aesthetic
How it will transform your room:
The bright color will liven up even the dreariest room
You'll finally be able to accomplish that modern look you're going for
4. Party Pigs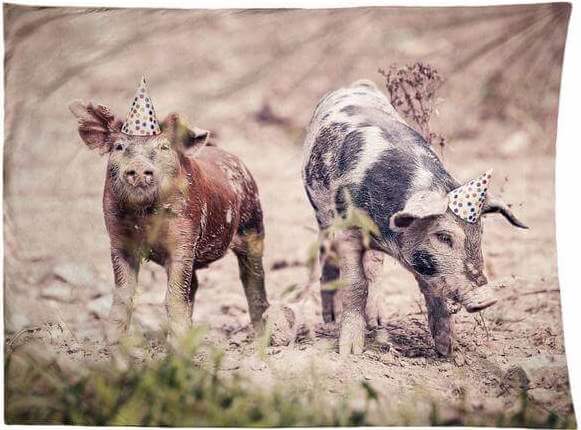 This is the tapestry for you if…
You're a total party animal
You think pigs are cute and not completely gross
You fully support party hats no matter the occasion
How it will transform your room:
Your  friends will get a good laugh when they walk in your room (or get kind of creeped out)
You'll always be in the mood for a party, even at 8 a.m. on Mondays.
5. Starry Skies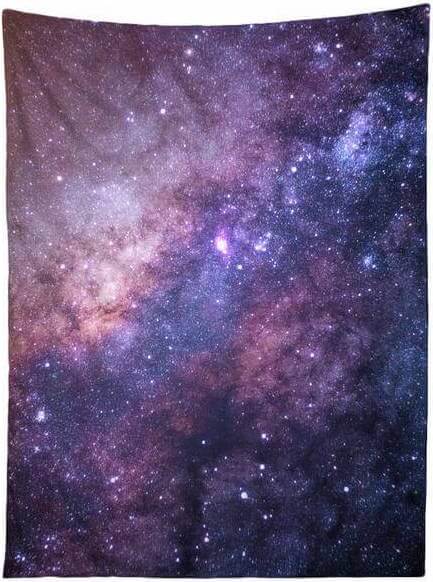 This is the tapestry for you if…
You can't actually see the stars from your room
Astronomy is one of your passions
You're a dreamer at all hours of the day
How it will transform your room:
It gives you that romantic stargazing effect every night
The dark colors create a cozy ambiance to boring dorm room walls
6. Hipster Lion #MajorKey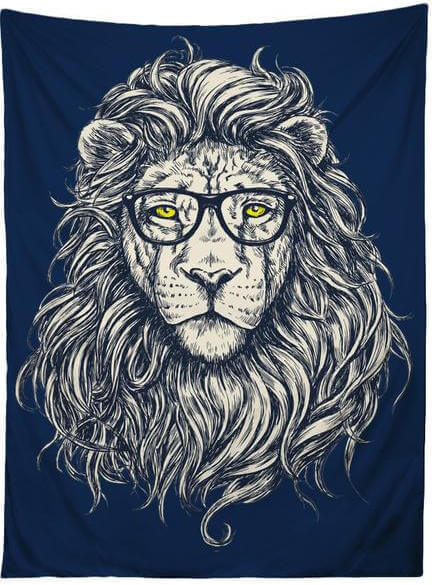 This is the tapestry for you if…
The lion is your spirit animal
You wear hipster glasses
You're not afraid of people asking you "Why is that lion wearing hipster glasses?"
How it will transform your room:
It adds even more hipster vibes to your space
You can look at the lion's mane for daily #hairspiration
7. French Fries
This is the tapestry for you if…
You love to eat fries
You can't go a day without seeing fries
Your roommate is on a diet and you want to make him or her suffer
How it will transform your room:
Not gonna lie, it might make you crave French fries on a regular basis
Every day you'll be reminded of how great fries really are
8. Hang in There Tapestry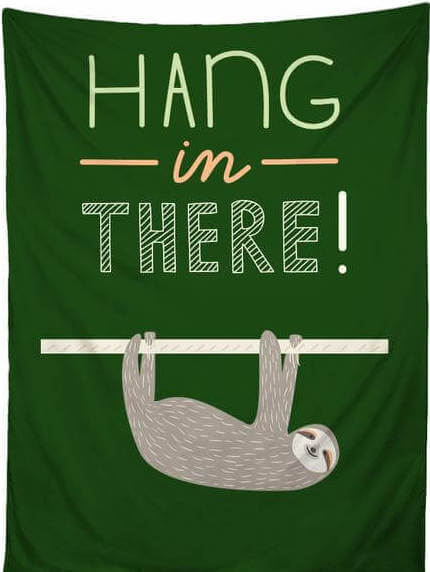 This is the tapestry for you if…
You love cute sloths
You need daily inspiration
You think dark green looks good on your off-white walls
How it will transform your room:
You'll always wake up to a cute sloth smiling at you
Anytime you feel down, this sloth keeps you motivated
Dark green really does look good on off-white walls
9. Go Green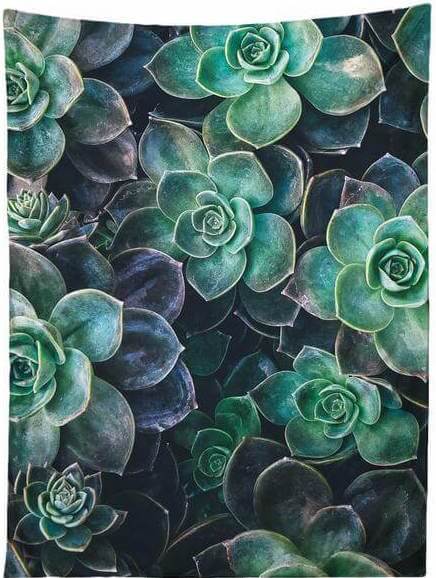 This is the tapestry for you if…
You can't keep real succulents alive but you still think plants are cool
You want to see some of the great outdoors without actually going outside
How it will transform your room:
Succulents make everyone happy, even if they're not real
You won't have to worry about watering plants, but you can still look at some
10. Cuddly Cat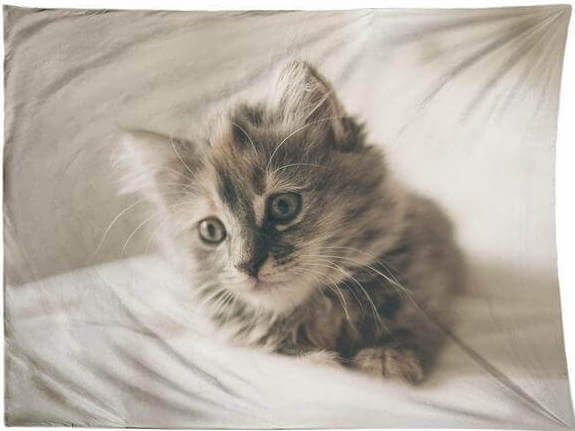 This is the tapestry for you if…
You love cats but you're not interested in cleaning out a litter box
You miss your cute cat back home
Crazy cat lady is a potential career if the whole college thing doesn't work out
How it will transform your room:
It's impossible to be sad while looking at cute cats
You can name the cat whatever you want without asking what your roommate thinks
Looking for more ways to cover those ugly dorm walls? Check out 10 more tapestries.
All the rage on trendy blogs and social media accounts, cacti have proven themselves as more than just that prickly plant to avoid. Why not make your dorm room feel like a Free People summer ad? Less predictable than a beach scene, this will make your dorm room as hot as the desert. "The perfect tapestry is vital to a room, because it is often the first thing people look at when they enter. I think this tapestry is perfect because it is unique, and it would add personality to the room," University of Virginia junior Katie Roman said. "Being from Arizona, the cacti remind me of home."
Price: $18.80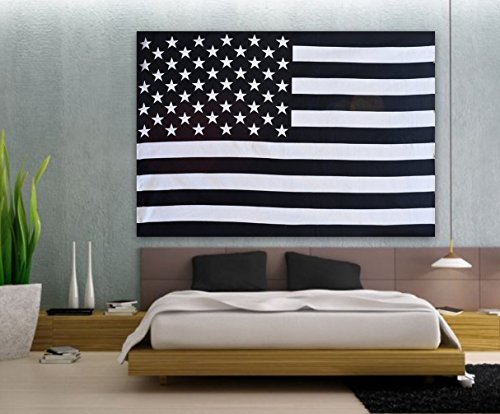 This patriotic design provides a great addition to any dorm room, American girl a la Tom Petty or American boy a la Estelle. Make your room great again by showing some love for your country with this sleek and simple option. Your wallet thanks you for this affordable accessory, and the star spangled banner reminds anyone who walks into your room that you're proud to be an American.
Price: $12.99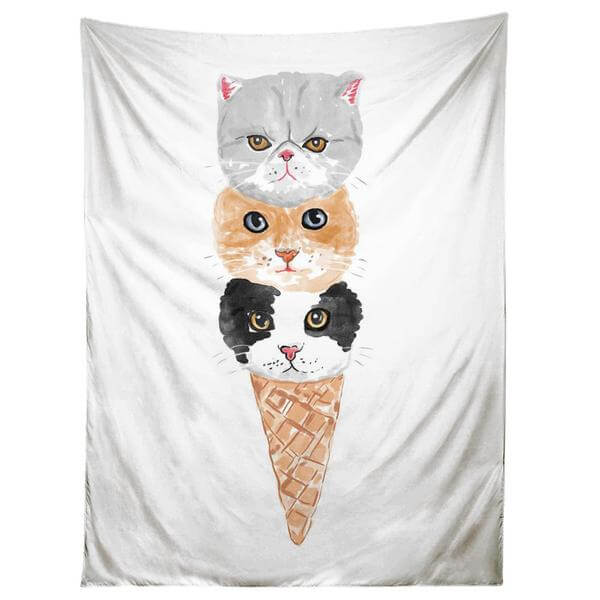 You've cat to be kitten me. The ideal mix of adorable and humorous, you'll find no better way to scream "I made an Instagram for my pets." Don't act surprised when people flock to your room, begging for your friendship. Cat's out of the bag, this tapestry is absolutely puuuurfect.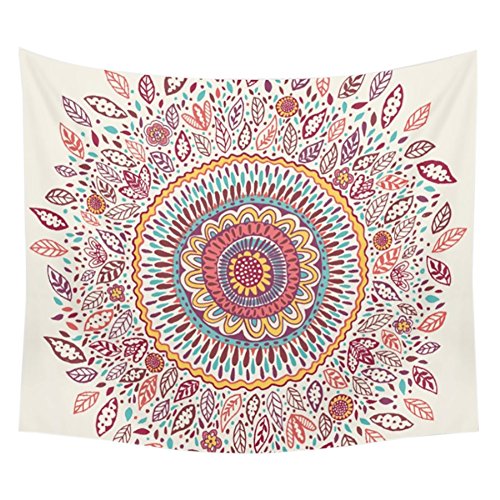 For anyone who wants a more boho vibe, check this one out. With a feminine color scheme and floral patterns, this tapestry brings a pretty touch to your dorm room. Picture this tapestry complementing some neutral and trendy Anthropologie bedding. To make your dorm room classy and chic, look no further.
Price: $11.05
Don't ever let the smallness of your dorm room confine you. There's a whole world outside of the endless cycle of papers, midterms and internship rejections that surround you. "I love this tapestry of the world, because it fits well with my wanderlust personality. This color scheme is perfect for me, because I always decorate my room with neutrals," University of Georgia freshman Hattie Chancy said. Adding her own twist to this classic and simple design, Hattie suggested this map of the world "could easily be personalized by adding push pins to the countries where I have been."
Price: $38.70
Calling all outdoor enthusiasts. Lovers of hiking, camping or just nature in general will appreciate this artistic rendition of a mountain range scene. With its soft color palette and water-color style, this tapestry brings an element of relaxation and repose to your dorm room. Even when you have too much studying to do to explore the outdoors, these aesthetically pleasing colors will keep you centered.
Price: $38.70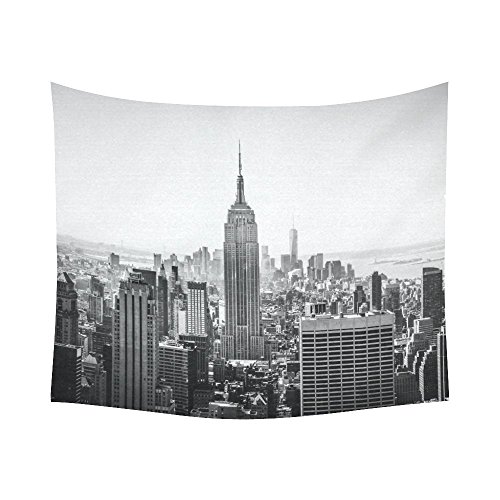 If you live in the middle of nowhere and dream of living it up in the Big Apple, this one's for you. City lovers and metropolitan hipsters will swoon over this scenic tapestry of a New York City skyline. You'll surely dream sweetly under this glimpse into the City of Dreams.
Price: $23.00
For those of us who like to pretend that summer never ends, why not bring some of the beach into your dorm? "I love this tapestry, because it's simple yet so vibrant. There isn't too much going on to the point where it's distracting, allowing it to blend well in a room. It reminds me of summers at the beach and has such a happy and relaxed vibe," University of Georgia freshman Ally Gray said. 10/10 tapestry for shore.
Price: $38.70
Though a little pricier, this delectable and amusing option makes it worth the splurge. Sweet cheesus. The cosmic sunglasses dissuade any haters who might call this cheesy. "Considering pizza plays a major role in my life, I would most definitely buy this tapestry. I love that it's not just a basic design that one would expect to see at Urban. As much as those ones are cute, this one is funny and adds light to any situation. It would for sure be a conversation starter for the room," University of Virginia sophomore Kelly Hayden said. In pizza we crust.
Price: $56.70
Instead of glaring angrily at those dreary walls,
These classy colors will keep you cheerful even during finals week. "It can match with almost any dorm room, because it's mostly white, but it catches your eye with the unique lemon wheels. It also reminds me of vacations and bike rides on the beach," University of Michigan freshman Audrey Smit said. "Who doesn't love a reminder of relaxing beach days when you're stuck studying in your dorm room?" asked Smit.
Price: $38.70
*Updated on June 12, 2017 by Molly Snelling to add tapestries 11-20.