October: the official start of spooky season and Halloween costume planning. Since the pandemic cancelled most of last year's festivities, college students must celebrate Halloween 2021 in a big way. That means, the costumes this year need to scream Halloween with accuracy and detail. Ask yourself this question: What part of your after school or weekend childhood ritual did you enjoy and remember the most? If you answered cartoons, ask yourself this follow up question: why not dress up as the cartoon character you enjoyed and remember the most?
With so many iconic options to choose from, it may seem hard for you to pick a favorite. And with countless college priorities in your way, picking and planning a Halloween costume might get pushed to the end of your "To-Do" list.
Keep on reading for 10 Group and Duo Cartoon Halloween Costume ideas:
1. Gravity Falls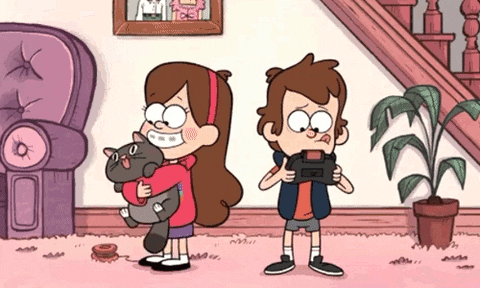 As a kid, if you loved mysteries, you probably remember the show Gravity Falls. The show's setting and premise revolves around solving mysterious with unusual activity happening in the scary town they live in. This show embodies the Halloween spirit because of the spooky vibes. If you and your sibling need a cartoon themed Halloween costume, then this one takes the cake. Or in this case, the Halloween candy. Dressing up like the iconic, full-of-life sibling duo only requires clothes you probably either own already or can easily make yourself. This makes it a great costume for close siblings and friends who waited until the last minute to decide on this year's Halloween looks.
"I watched the show constantly growing up after school. It definitely reminded me of my brother and myself since we're also twins. Plus, their outfits are super simple to recreate," College of Staten Island junior Kaitlyn Cornacchio said.
For Dipper, you just need gray shorts, a red T-shirt, blue vest and white cap. Draw certain areas of the cap blue, and of course, the blue tree design in the front. For Mabel, get a purple skirt, pink headband and pink sweatshirt. On the sweatshirt, if not on there already, draw or iron on a rainbow shooting star just like hers.
2. SpongeBob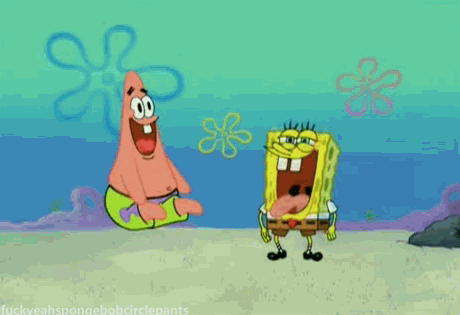 Let's talk about the best friends that live in a pineapple and rock under the sea. SpongeBob SquarePants and Patrick Star, one of the most famous cartoon duos in Television history. Their superior friendship makes them the ultimate costume choice for a roommate or best friend. When talking about best friends, the bond they share can only compare to the compatibility of peanut butter and jelly, milk and cookies and in this case, SpongeBob and Patrick.
To copy Patrick's look, just grab a pink T-shirt and green shorts (preferably with the drawn on purple designs). For SpongeBob, khaki shorts, a black belt, a white polo short sleeved shirt and a red tie will do the trick. For a bigger group, your friends can also dress up as Squidward, Sandy, Mr. Krabs and the list keeps going.
3. The Fairly Odd Parents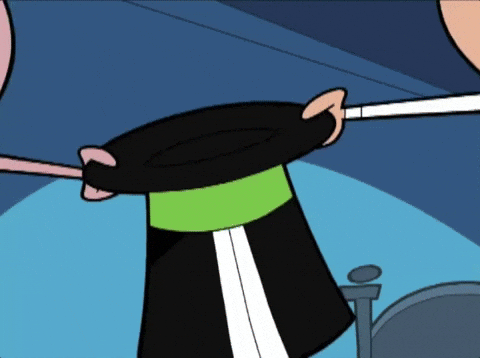 Do you ever dream for a fairy to grant your wildest wishes with just a twirl of their magic wand? Luckily for the Nickelodeon character, Timmy Turner, he lived this dream every day. While you may not get wishes like Timmy did, you certainly can use this show as inspiration for your Halloween costume. Depending on the size of your friend group, this cartoon contains many Halloween costume ideas for you to choose from.
Dress up as Timmy Turner, Cosmo, Wanda, Baby Poof and more. No need for worrying about adding additional designs to your costume. The characters in this show wear everyday clothes you either already own or can find in any store. The simplicity of it all makes it perfect for the person that always procrastinates when it comes to picking out a Halloween costume. For Timmy Turner, you'll need jeans, a pink T-shirt and of course his classic pink hat.
4. Rugrats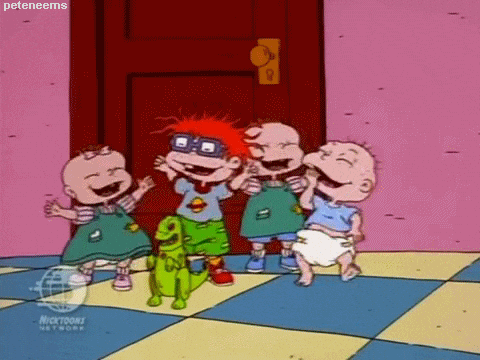 When it comes to Nickelodeon classics, no one can forget about the show that takes everyone back to the 90s… Rugrats. As you watched these adorable babies grow from toddlers to teenagers, they unintentionally gave you many Halloween costume ideas. Grab a group of friends and dress up like Angelica, Tommy, Chester, Susie, Dil, Lillian or Phillip. To achieve Angelica's look, you need blue and green polka-dot leggings, a long sleeve orange shirt with thin black stripes, purple dress and pigtails with two purple bows. You score any of the Rugrats' looks by just searching for some items in your closet or checking out your local affordable clothing store.
5. Mickey and Minnie Mouse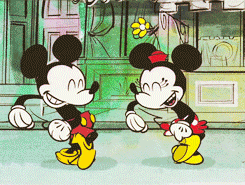 If your group wants to show up in the most iconic costume choice this Halloween, show up as the faces of Disney. Everyone knows Disney so everyone will recognize your costume right away. Mickey and Minnie represent the staple for everything Disney related. Some examples include, the countless TV shows and movies they appear in, theme park rides and video games series like Kingdom Hearts. For this dynamic duo, you need a black shirt, red shorts with two white buttons and yellow shoes for Mickey, and a red and white polka dot dress and bow for Minnie. To complete both of the characters' looks, don't forget about the mouse ears.
"I loved Mickey Mouse, not because of Disney alone but also because I love Kingdom Hearts. Disney characters in a video game are beautiful and, I love the collaboration of it. If you have Mickey, Minnie, Goofy and Donald itself, you can add more people from Kingdom Hearts and that is the perfect Halloween squad right there," Borough of Manhattan Community College freshman Bryan Mendoza said.
Mickey and Minnie Mouse make the most adorable Halloween costume for couples. These love birds also make the perfect costume for any Halloween plans with a Disney theme. If your friend group consists of Disney fans, do the entire Mickey Mouse squad. Tell your friends to dress up as Goofy, Donald and Daisy Duck.
6. Toy Story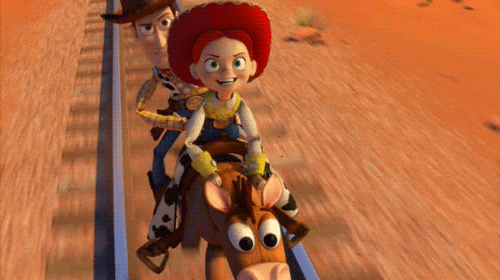 You got a friend in Toy Story and great group Halloween costumes to do with your friends too. Throughout the franchise's four movies a lot of different characters made the big screen for viewers to get to know and fall in love with. As each character from Toy Story stole the hearts of viewers over the years, they also created Halloween costumes ideas for college students to one day steal from them.
"To infinity and beyond! Disney's Pixar's Toy Story is one of my favorite Disney movies of all time because it's a classic that can be enjoyed by the whole family. Toy story would be a great group costume for Halloween because there are so many cool and cute characters to choose from, whether you're dressing up with your friends or family," College of Staten Island junior Alexandra Fuca said.
For a Halloween night with your friends, dress up as Woody, Jessie, Buzz LightYear, Bo Peep, the Squeeze Toy Aliens and more. In order to be Woody you need jeans, a belt, a yellow flannel shirt with a zebra print vest and brown boots and cowboy hat. For Jessie get Zebra pants, a white and yellow collared shirt, boots and of course the red cowgirl hat.
7. Arthur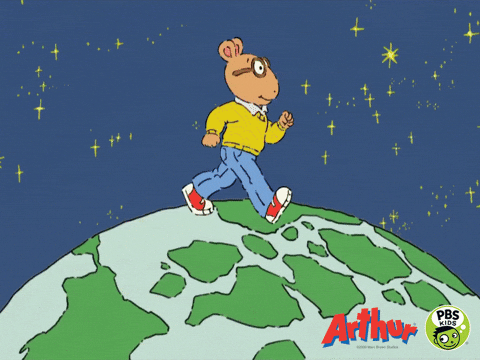 As this cartoon constantly breaks the internet with new funny memes, it also makes for the perfect last minute Halloween costume. The show's popularity means everyone recognizes it. So, wearing Arthur-inspired costumes with your squad will make for a Instagram-picture worthy moment. You can even use this as an opportunity re-create and post some viral Arthur memes. We use the clenched fist 24/7.
The characters in this show wear everyday clothing you either already own or can buy in an affordable store. For Arthur, grab the iconic yellow sweater with a white collared shirt underneath, jeans and red sneakers. To top this costume off, DIY your own Arthur ears onto a headband. To make this a group costume, get one of your friends to dress up as Arthur's friends and baby sister DW. For DW's character, get a pink dress with white leggings and a long-sleeve shirt.
8. The Powerpuff Girls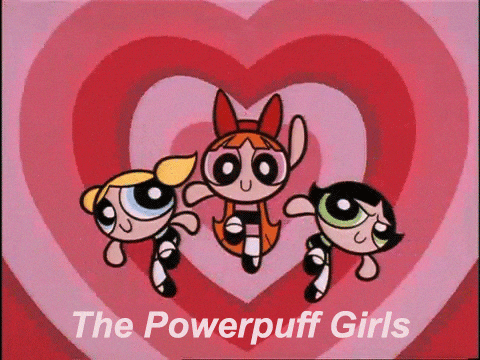 This terrific trio made from 'sugar, spice and everything nice' makes for a show-stopping trio Halloween costume. Grab two of your close friends and pick out which one out of Blossom, Bubbles or Buttercup fits you best. Pick which one you want either based on personal style, favorite color or personality matchup.
Do you lead your friend group? Do you consider yourself intelligent or logical when situations arise? If so, dress up as Blossom. Do people tend to describe you as sweet, kind, emotional and joyful? Do you possess a special connection with nature and animals? If that sounds like you, dress up as Bubbles. Finally, if you call yourself the toughest and bravest one in the friend group, get ready to dress as Buttercup. Depending on which character you choose, you'll only need a blue, green or pink dress along with a pink bow for Blossom.
9. The Flintstones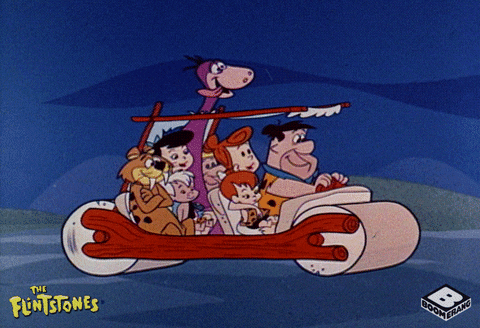 Get ready to take a trip to the past. This next cartoon premiered all the way back in 1960 and took place in the stone age. The time machine stopped at the Flintstones also known as "the modern stone age family." With costume ideas ranging from Fred, Wilma, Barney, Betty, Pebbles and Bamm-Bamm, this cartoon makes for a great group costume idea with your friends or family, especially for those with younger siblings. If you want to add your pet in on the group Halloween festivities too, dress them up as Fred and Wilma Flintstones' pet dinosaur, Dino. You can either find a Dino costume for dogs online or get creative and turn this costume idea into a fun DIY project.
10. Scooby-Doo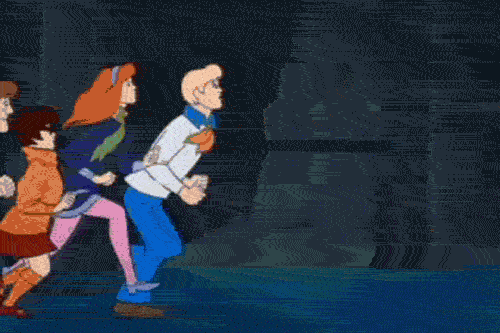 This list wouldn't feel complete without mentioning the cartoon of all cartoons: Scooby-Doo. The entire mysterious and scary theme of this cartoon makes it very fitting for Halloween. Since the entire show revolves around encountering scary creatures and solving mysteries, your crew can't go wrong dressing as the Scooby-Doo crew.
"What I enjoy about Scooby Doo is the fun adventures the gang goes on when they're solving mysteries. This classic quintet would make a great group costume for Halloween as it captures the spirit of the season, fun and festive," St. John's University junior Samantha Solina said.
To copy Fred's look, you'll only need blue pants, a blue collared shirt and a white sweater with an orange handkerchief. For Daphne's look, you'll need a purple dress and green handkerchief. And who can forget those pink tights? Velma's costume boasts an orange turtleneck and red skirt. Shaggy's outfit needs a green oversize shirt and brown pants. And lastly, for Scooby you can DIY your very own dog costume. If you choose this costume idea, remember… don't forget the Scooby Snacks for a fun bonus.
After a year like last year, a lot of college students feel excited to finally celebrate Halloween with their friends again. The costumes on this list can make your friendly Halloween celebrations worth-wild. If you waited until the last minute to pick a Halloween costume and don't know what to wear, pick from the ones listed above. These ideas allow you to combine your love for childhood cartoons with your love for spending Halloween with friends in the most show stopping way possible.