You have an eye on a certain quiet guy in your class, but the only attention you get in return comes from the loud guy sitting behind you. Why? Getting a date may happen more often with an extrovert because alternatively, a shy guy makes you read against the grain. Still, don't let his shyness change your mind about him. He probably fears rejection. I mean, don't we all?
These few tips may help you better understand and land a date with a shy guy.
1. Slow And Steady Wins The Race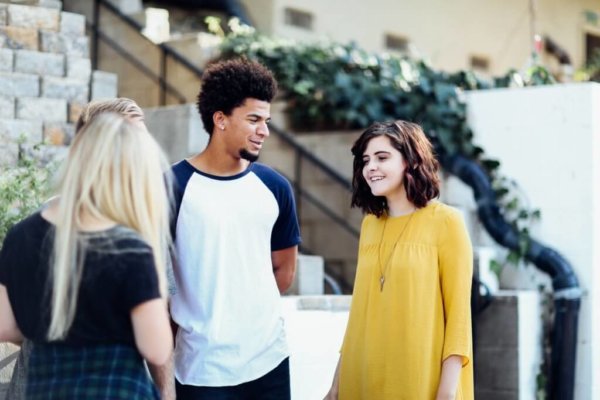 Let's go back to fourth grade: We all had to read that story about the tortoise and the hare. Do you remember who won? When asking out a shy guy, keep in mind that it will require more patience and persistence to win him over. Prepare yourself to take initiative in certain situations in which he might not feel comfortable in. Don't feel discouraged if he stays in his bubble and don't try to pop it. Instead, give him some time to open up on his own. Eventually, once he gets to know you better, he will.
 2. Don't Plan Your Wedding Just Yet
Think back to that one time you stood in line at Starbucks, and a guy started hitting on you before even asking for your name. It felt uncomfortable, right? Yeah, guys like that most likely get rejected. Sure, some guys like getting asked out right off the bat, but for a shy guy it might turn his eyes into saucers and make him run the opposite way. It can intimidate him especially, if he doesn't know you. He might even say "no" just to escape the situation rather than think about going on a date with someone he hardly knows. "I'd say be a bit subtle and then gradually get to the point," San Diego State University senior Daniel Moore said. "I don't mind meeting her and getting to know her before being asked out." Spending time with him will help you to decide if the attraction runs deeper than the surface.
3. Hit Him Up On Messenger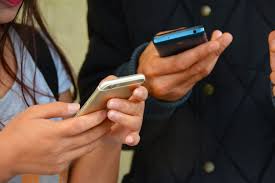 Have you ever felt slightly bolder while talking behind a screen? Use this as a tool to your advantage when trying to talk to a shy guy. "Texting takes some of the pressure before meeting in person," University of California, Berkeley graduate Jasmine Galeana said. "It relieves you from having to deal with the details of where to meet or what to eat." It also gives you the opportunity to carry a longer conversation with him since time won't feel limited. He will feel more willing to speak his mind freely. Talking over text will also make him feel better because of the distance and the ability for him to think over what he could say.
4. Take The Lead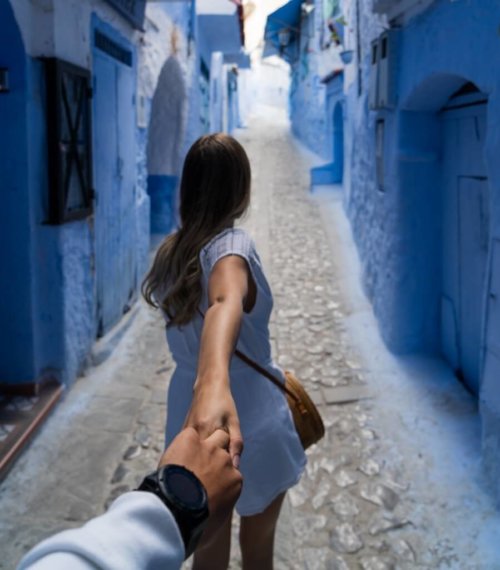 Imagine, you feel the conversation slowly dying. You try to hurry and think of a topic to grab onto, but the conversation slips from between your fingers as silence consumes the both of you. Talk about awkward. Steer clear of long periods of silence. Prepare to take control of the conversation in advance. Try to get him to participate by asking him questions he would have an answer to, then build off of that by exchanging your thoughts. For instance, talk about his family, school or hobbies; anything he might feel passionate about. "I'd like her to try to get to know me first so it'd be like a comfortable kind of relationship," UC Berkeley sophomore Siu Fuimaono said. Don't corner him and make it feel like an interrogation by asking him so many questions. Keep it light and exchange some things about yourself as well.
5. Crossed Arms Don't Always Mean a Bad Thing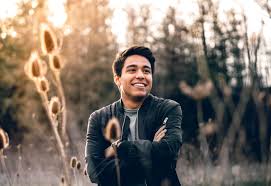 Do you ever notice how when you see a guy you like, you might fix your hair, adjust your posture or ask your friend if she can see any pieces of food stuck to your teeth? Well, this works for guys as well. Pay close attention to the way his body reacts around you. If he can't find the words to express how he feels, then his body will do all the talking for him. Don't feel alarmed if he closes himself off by crossing his arms during a conversation. Often a shy guy uses self-touch as a mechanism for comfort. If he tries to hold eye contact, mimics your movements or finds ways to touch you, then you might just have his attention. However, if you can't keep the butterflies in your stomach at bay these signs may go unnoticed, so keep an eye out.
6. Kill Him With Kindness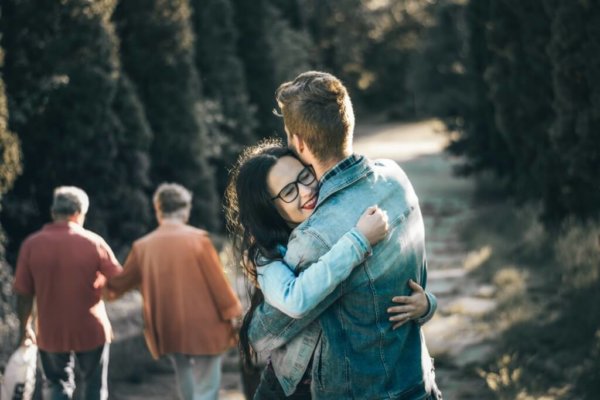 Kindness never hurt anybody, so smile more or make him laugh to reassure him. Try complimenting his intelligence, humor or style. Any compliment will boost his confidence. However, sprinkle in physical kindness with caution. Always keep his personal space in mind. Nobody likes someone invading their space without consent. If you think he looks uncomfortable, then give him some distance. After feeling comfortable, he might build the courage to lead conversations or act affectionate towards you.
7. Meet Him Halfway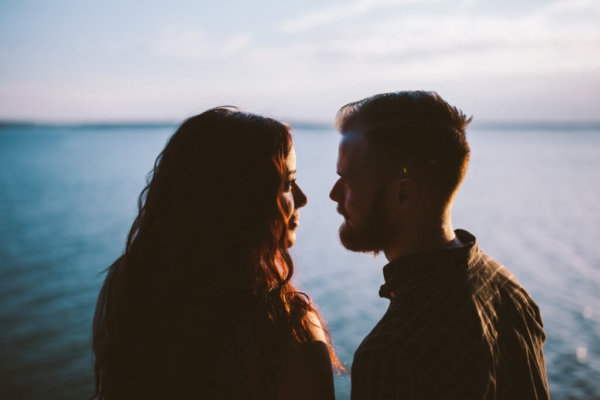 Have you ever met someone who feels passionate about the same things you do and all of a sudden, the world disappears around you as that topic now becomes the center of attention? It feels great, right? I bet you afterward, no one can make you shut up about it. Even if you might not have the same interests as him, stay open-minded. You might develop an interest in it. Sharing similar interests also gives you an excuse to talk more, but don't try to a fake it when you don't actually feel the same way. If he catches you lying, things can turn awkward really quickly. Instead, try asking him why he likes it. Interests will also give you great ideas for potential dates.
8. Bluntness Will Make It Crystal Clear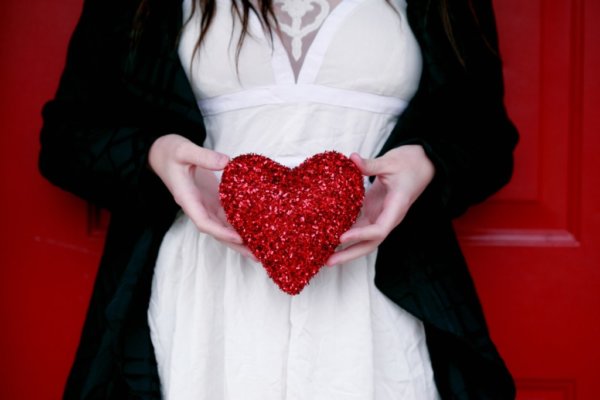 If he can't read between the lines, then pause, inhale deeply and take initiative. "I suck at getting subtle hints and stuff, so if a girl was just straight up and told me then that would be nice," Fuimaono said. If you decide to ask him out, do it in person, not over text. This will earn you some respectable points. It will also make him give you an honest answer more quickly rather than thinking it over too much. You'll get the opportunity to read his expression and see if he actually enjoys the idea of going out on a date.
9. Coffee Shops vs. Plane Rides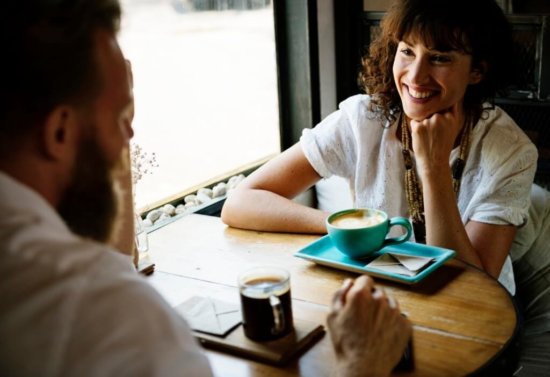 Have you ever gone out on a date so outrageous that you texted your friends begging them to help you escape? Remember to keep his shyness in mind when picking what to do for your date. Pick something that you both will find enjoyable, but that also doesn't revolve around too much human interaction. "When I was asked out it was low-key. We had coffee so the pressure was low," UC Berkeley senior Robert Anderson said. "Funnily enough, someone else asked me out at the same time but I literally was scared off. They asked if I wanted to go on a plane ride with them, with them as the pilot." Don't try too hard to impress him either. It will end up feeling unnatural for the both of you.
 10. Everyone Finds Confidence Attractive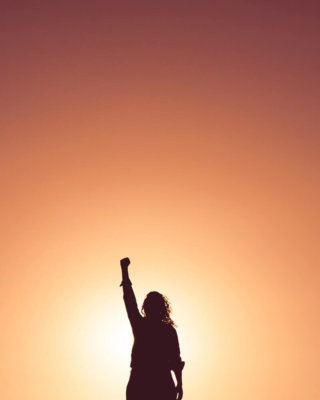 Don't feel afraid of taking the first step. You never know, he might feel just as nervous as you. "Avoid societal standards that say approaching someone is masculine and think of it more of like going after what you want," UC Berkeley senior Jasmine Monfared said. If you have a shy guy in mind that you really want to ask out, give it a try. If not, you might end up regretting it and wishing you did. Don't forget, you got to risk it to get the biscuit.