Sure, we all go to school to get a degree. But who says you can't participate in some—
ahem—
sex-tracurriculars while you're at it? It's 2016 so we've raised the stakes of what it means to be sexy. With the best gym facilities, the hottest and most successful sports, the healthiest food options, awesome Greek life and the ultimate brilliant minds (and killer bods), these 10 schools deliver the
best-looking guys in the nation
. Take a seat, because you might go weak in the knees.
10. Brigham Young University
https://www.instagram.com/p/BR8ya3uBV4Y/?taken-by=byubasketball
Do you like your men like you like your coffee—hot, sweet and the perfect pick-me-up to bring home to mom? Brigham Young University breeds hotties with manners. Just watch them from the weight-room webcam. BYU's fellas aren't just invested in their biceps, though. Warm weather brings an open-air farmer's market to campus with local produce for students. So while your guy is getting yoked, he can be sure to follow some healthy eating habits, too. Top all of that with their successful football team, those lovely Mormon manners (manifested in a rape-prevention course on campus) and the sheer fact that there are 1,000 more men than women on campus. It's clear these BYU guys have a lot going for them. Ready to convert?
9. University of Virginia
https://www.instagram.com/p/BDEhRh5IixS/?taken-by=virginiasports
A guy with a lax stick and long, flowing locks is pretty damn hot. You'll find dozens of them sprinting across the field at UVA. Since 2012 alone, the University of Virginia has sent 12 of their lacrosse hotties to the national lacrosse league. No matter what their sport, UVA Wahoos definitely put their bodies on their top-priority lists. The campus is dotted with more than 9 different recreational centers, facilities and fields—and they're always packed. Beyond the gym, UVA partners with Local Food Hub to bring healthy local options to campus. What's sexier than a dude eating a salad? And these guys are way smarter than your typical state school bro-types; the average SAT score for UVA students falls between 1870 and 2180. With nearly 30 percent of the student population going Greek, these frat boys are notorious for looking hot while being philanthropic. In fact, UVA's Greek system donates nearly $400,000 and over 56,000 hours annually to charities. Guys that give? Even better.
8. The United States Military Academy
https://www.instagram.com/p/_NOnE6m9LT/?taken-by=westpoint_usma&hl=en
It's a school full of men in uniform. I don't have to say much more. Well, except that basically everyone on campus is legally required to be fit. The Military Academy's department of physical education—yep, it's an entire department—is dedicated to not only chiseling those American muscles, but building "warrior leaders of character." Even that mere description is hot. You can see their hard work in action at their highly-rated football games. And the Military Academy is free, so get ready to swoon when your guy chivalrously shells out for your meals together. Imagine lines of uniformed men dropping and giving you 20 at the sound of a whistle. Get ready to reap the benefits of an 84 percent male student body.
7. Texas A&M
https://www.instagram.com/p/BFRM2XYK0F-/?taken-by=aggiefblife
Every Friday Night Lights fan knows you can accidentally day-dream an entire class away just at the thought of Tim Riggins running across a football field in slow motion. Basically, that's life at Texas A&M (Not really, but if you're searching for your "Texas Forever" life partner, look here). The Aggies are seriously dedicated to their football and you can be dedicated to watching them. There's a reason you'll want to stare: These guys are lifting over 35,000 pounds of free weights in A&M's gyms. Their Greek life is not only prolific, but pretty damn safe; the school website has an entire section listing frat chapters on probation, so you always know exactly which fellas to party it up with. Not to mention, they have a lower percentage of violence than any other AAU school. A&M guys are clearly respectful. While they're treating you the way you deserve, they'll be staying super healthy because the dining halls have an electronic listing of every single vegetarian and vegan option available on campus. Texas forever, indeed.
6. University of North Carolina Chapel Hill
https://www.instagram.com/p/BB58OWmHZn3/?taken-by=uncswimdive
Ah, the sweet smells of springtime. At UNC Chapel Hill, spring brings some wonderful opportunities for campus cuties to strip down in public. UNC has killer outdoor gym facilities including challenge courses, an outdoor swimming pool, volleyball courts, a golf course and even a beautiful waterside location at Kerr Lake. Basically, guys at UNC will barely ever be indoors and you can watch these hotties preen like newborn, sexy birds in springtime. And they take their health seriously in the colder months too. UNC's dining halls were recognized in the Huffington Post for exceptional vegetarian options, meaning these guys eat clean. If you like your guys of the athletic variety, the Tarheels basketball and the fabulous D1 men's swimming teams—gotta love those swimmer V's—give you plenty of, ahem, options.
5. University of Alabama
https://www.instagram.com/p/__bsHSrwRb/?taken-by=alabamafbl&hl=en
Let's face it: We all go weak in the knees for a southern accent. University of Alabama is a breeding ground for the south's famous hospitality. Rumor has it their tight-laced business school molds the hottest—and most fiscally responsible—guys on campus. But don't worry, these guys aren't all manners. Bama, the Heaven of Frats, brings the fun: 29 IFC fraternities and some incredible facilities. Since 2005, 12 frat houses have been renovated to MTV Crib-status. And if you aren't into the whole frat lifestyle, you can enjoy the beautiful guys playing on their National Championship-winning football team. "The football culture definitely allows students to mingle and meet. Tailgating on the Quad is an unforgettable experience and allows students to spend a whole day enjoying another Bama win with their friends," Pearson said. Imagine parking lots filled with sweet-talkin' guys dressed to the nines.
4. California Polytechnic State University
https://www.instagram.com/p/BC-zHzMgDyK/?taken-by=calpolyslosurfteam
If you're into the brooding, exotic type, you'll love Cal Poly. Guys can major in Wine and Viticulture—so he'll always know what merlot pairs with your meal. Cal Poly fits the bill for California healthy too, with tons of juice bars on campus. And between wine class and the juice bar, they shred the waves nearby. Cal Poly's surf teams bring the girls to the yard. "The surfers on the team wear their gear around campus with pride and I think they are highly regarded when seen wearing it," said president of the club surf team Adam Redding-Kaufman. But they don't just ride the waves, they learn the safety of the ocean, too. These guys can get certified for lifeguarding, CPR and first aid—so they can make your heart beat in more ways than one. When they're not surfing, you'll find them at sunrise yoga or on caving excursions rock climbing. "[We] have so many groups of beautiful, intelligent, active people that love the outdoors!" Redding-Kaufman said. If you like your guys tanned, this is the place to go.
3. University of California Los Angeles
https://www.instagram.com/p/BFVA1QHJcGS/?taken-by=uclaathletics&hl=en
With Beverly Hills nearby, it's almost a crime to be unattractive at UCLA. "Guys here are really focused and driven, plus UCLA is a very high-energy campus so they're also enthusiastic and funny," said Minali Mohindra, a senior. The incredible weather equals tan and fit. "And UCLA has so many stairs, so if you're into boys with nice butts…" Say no more—we're sold. With six pools on campus, you'll be sure to catch them in action. While their bodies are toned, so are their minds: 97 percent of the student body were in the top 10 percent of their high school class. Smart is the new sexy. And they help other students feel safe. UCLA's Community Service Officer program trains student volunteers to provide evening escorts for other students. "It's super casual and convenient, and definitely feels a lot safer," Mohindra said. So basically, those hotties you watch by the pool every day just might give you a walk home.
2. Yale University
https://www.instagram.com/p/BCqQlhDmJ7t/?taken-by=yale&hl=en
Yale brings all the nation's overachievers under one roof. These guys work hard and play harder. Frats at Yale are mainly just for parties, but we don't mind. Membership tends to follow sport lines, so pick your sport fetish and exclusively poach from those houses. It's diabolical, but incredibly efficient. When these guys aren't in class or throwing crazy parties, they're sweating it out at the school's squash courts, fencing salons and sailing center. "It's hard to go a day without seeing many students going on runs or engaging in frisbee/football/snowball fights outside," said Yale senior and Fencing team captain Derek Soled. "We're all about the mind and body, constantly trying to improve!" And it shows. Their SAT writing scores are especially impressive and some even achieve a perfect 800. Yale guys will woo you with their words and their bodies.
1. University of Southern California
https://www.instagram.com/p/9W1mwnSoCE/?taken-by=usc_athletics
Trojans seem genetically modified to attract. That's probably because they have incredible gym facilities, with weight rooms galore and 21,800 square feet of sport courts. Their intense dedication to physical perfection pays off. Guys show up—wearing as little clothing as possible—to cheer on their D1 football team. "The tailgates are an integral part in partying, having fun, meeting people at SC and just spreading the Trojan spirit," said Willa,* a sophomore at USC. And USC isn't just a football school, seeing as how USC has tons of other successful teams like the D1 swimming team. And its 23 IFC fraternities throw so many parties you'll feel like you're in a Nicki Minaj video. These frat guys are some of the sexiest philanthropists you'll meet. In 2015 alone, USC fraternities raised over $300,000 for charities across the nation. "Yes, USC guys are attractive," Willa said. "USC is one of the best universities in the nation, so going to school with these guys who were intellectual and successful enough to be accepted and end up attending is totally attractive." And USC has the numbers to prove it: SAT scores ranging as high as 2230. While California is clearly the place to find your new beautiful guy, USC takes the cake.
Don't just wait for your dream guy somewhere in your zip code to swipe right. With the hottest guys on your campus, download happn for free on iOS, Android, and Windows Phone and meet them. As soon as you cross paths, he'll show up on your timeline. You've already noticed him, now he'll notice you too.
what GIRLS (AND ONE GUY) thinks MAKE a hot GUY:
"I find a guy who is a man of God attractive. Confidence and intelligence is lovely. A guy who understands my obscure disney or friends references piques my interest."– Catherine Zastrow, University of Wisconsin-Madison, Class of 2018
"I really love it when a guy has a similar sense of humor as me. A dry, sarcastic sense of humor is great. Then I don't have to worry about my jokes being weird. And also his hair, I like to give head scratches and play with their hair."–Taylor Ponczoch, University of Wisconsin-Green Bay, Class of 2018
"I think he should have the ability to have a serious and intellectual conversation but also just being able to laugh for hours together. The better they smell the more attractive, and also the way they dress and their eye color is huge too."– Denise Lopez, Northwestern University, Class of 2020
"Face and sense of humor would definitely be my top things."–Jacob Rosenblum, Northwestern University, Class of 2017
"I find that I'm attracted to people's smile. I think because if I see someone genuinely smiling I associate that with them being kind. I like smiling, and I feel uncomfortable when other people never smile.–Grace Beumler, Northwestern University, Class of 2020
"I like nice cheekbones and self-reflectiveness."–Adina Goldman, Northwestern University, Class of 2018
How to be a hot guy in college: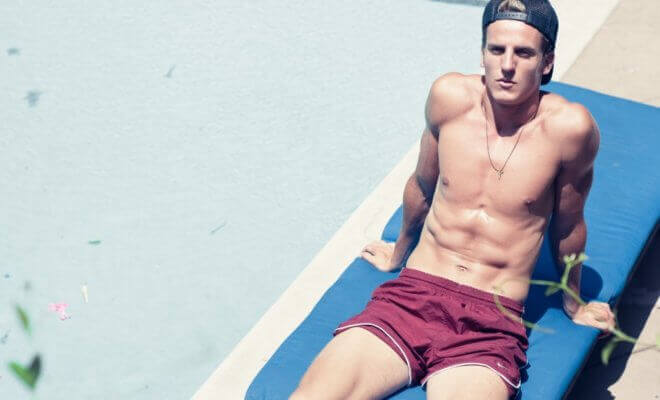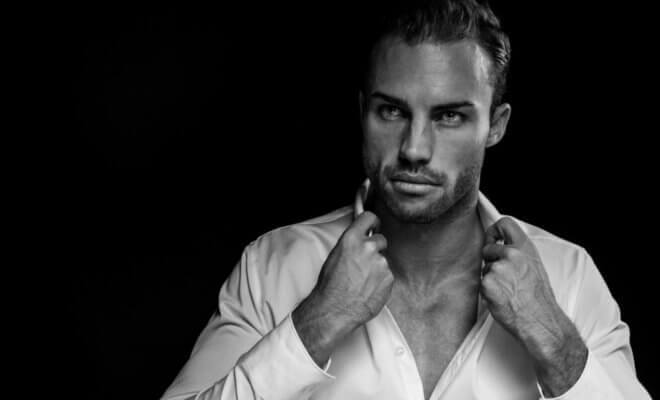 NOT SURE WHAT TO BUY THE HOTTIE IN YOUR LIFE?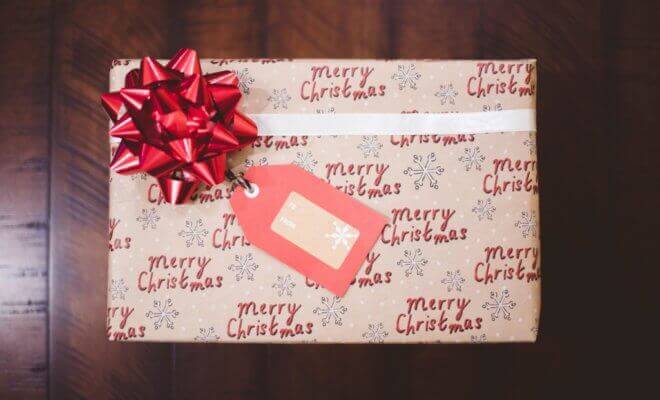 RECIPE BOOKS TO GET YOU RIPPED:
PROTEIN SHAKES TO GET YOU JACKED:
The right Tee Can Make Anyone a Hot guy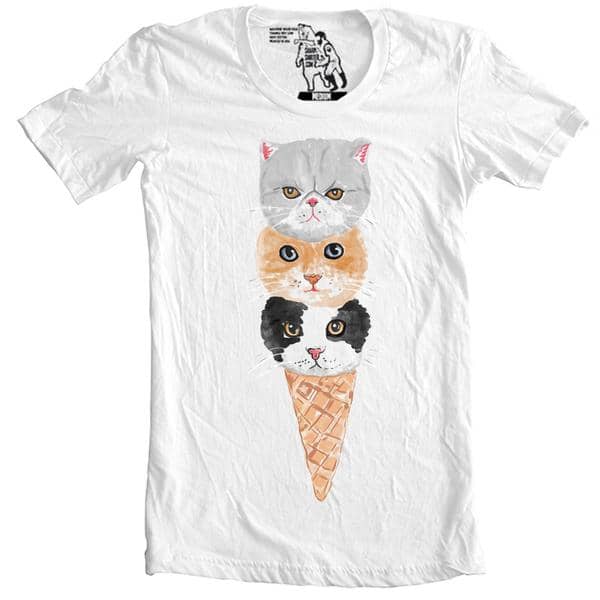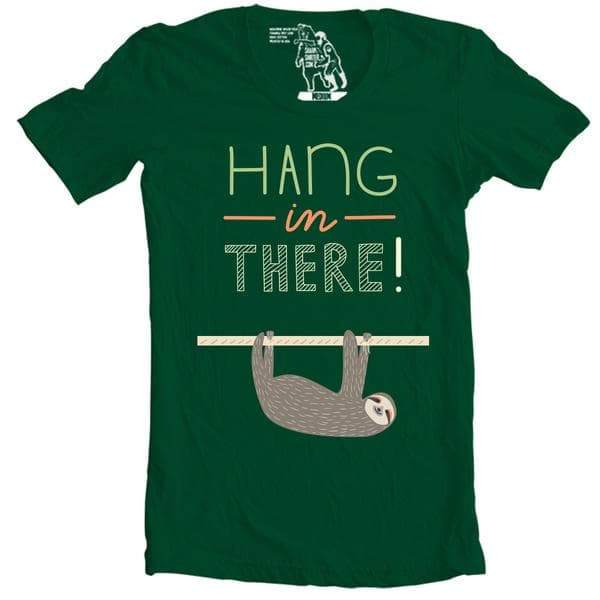 [tps_footer]Check out where the guys ranked last year and the Top 10 Colleges with the Hottest girls.
*Name withheld to protect privacy.
*Updated September 4, 2016, with new media and hot tees for guys.
*Updated March 2, 2017 by Meghan Gresk to include new quotes, related articles and Amazon products
[/tps_footer]