Ah, summer break. No more quizzes. No more take-home exams. No more reading. Wait, okay maybe some reading. You can finally read what you actually want to. Hopefully you didn't read that and say to yourself, "There's no such thing as reading I want to do." You've got some time on your hands and some cash from that summer job to spend. Here's how to make your book nook summer-reading ready, plus a few suggestions for what books should fill those shelves.
Learn how to make a book nook any book worm would love to call home.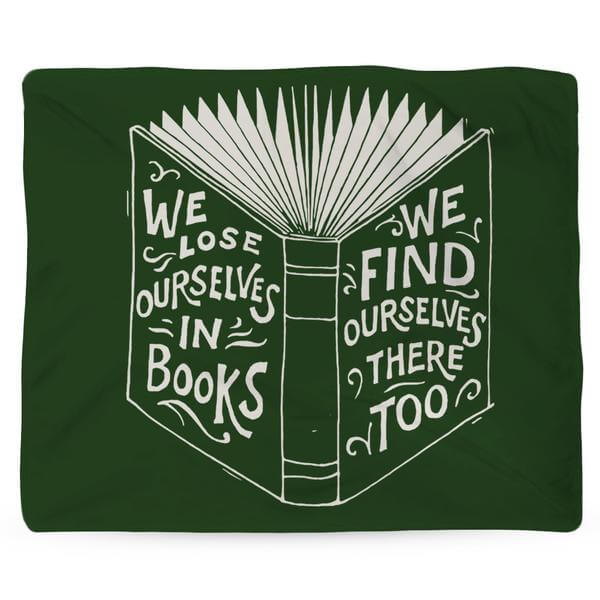 Nuzzle up with some inspiration to read something new. Getting cozy with a plush blanket in the precious AC makes a good book even better by letting you totally immerse yourself in your latest novel, especially if the heat outside makes even a poolside book sesh insufferable. Reading a book in the summer sun can be relaxing but taking time in your room to be by yourself and escape the craziness can almost be more soothing.
While at home for the summer, you probably recognize some remnants of your former self, as they most likely decorate your entire room. I'd be lying if I said Justin Bieber paraphernalia didn't haunt my childhood bedroom. But your college self needs a new, sophisticated style. Check out this Pride and Prejudice tapestry that's not only pretty, but says "I read, and I know what it is I'm talking about."
My fellow book junkies will know the aching pain of your bent-over neck trying to read the book on your lap. Getting a nice pillow to rest on your legs takes the tension off your neck while attempting to speed-read a book all in one sitting. This Great Gatsby pillow keeps you in touch with the classics while still looking super cute.
Now that your book nook matches your college style, pile your shelves high with these engaging reads.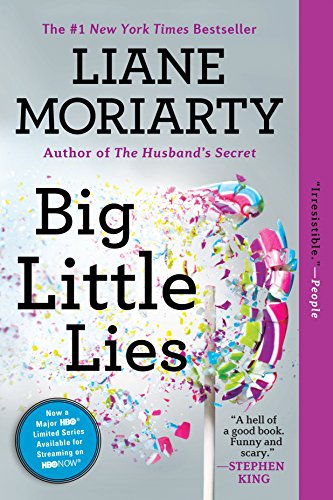 Whether or not you've already binged HBO's series based on the book, this quick read by Liane Moriarty might just offer an even more dramatic telling of the same story. The novel follows a handful of mothers and their young children and all the drama that ensues between them as a narrative of female strength and endurance emerges. "I loved Big Little Lies! I was pretty much hooked from the beginning and all of the characters were so well developed that you could find a way to relate to each of them. I also have a hard time finding books that aren't about high schoolers or people considerably older than I am and it was a nice middle ground," said Point Park University senior Lauren Magness. Pick up this surprisingly impactful read with one kicker of an ending.
Price: $11.10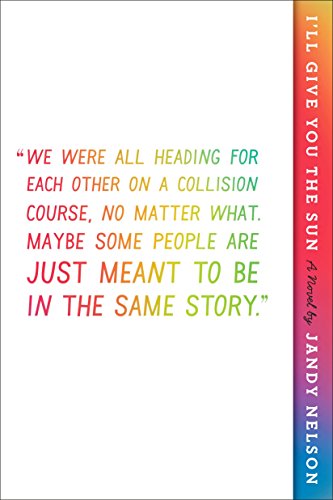 Jandy Nelson's young adult novel stands out from the young adult genre in that even regular adults should read it. Following two twins exploring themselves as separate for the first time and captioned with titled paintings, this book reads as sweet, artistic and surprisingly heartfelt. You'll feel the longing for your wistful teenage years and a deepened understanding for the fullness and complexity of your parents, as life delivers kicker after kicker to these siblings in the midst of their first loves. Relish those defining moments and bursts of identity so inherent to teenage-hood within its surreal pages.
Price: $8.79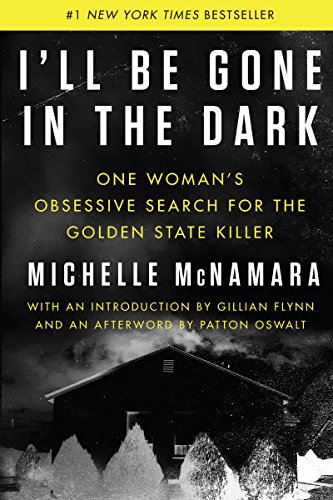 Okay, so a truly terrifying in depth look at the Golden State Killer, a serial rapist and murderer who struck across California in the '70s and '80s, might not exactly match what you first thought of for a summer read. "Sometimes, the way true crime stories are discussed (and read!) can feel pretty exploitative in respect to the lives and deaths of the victims. However, I think Michelle McNamara writes with so much compassion and passion that simply reading what she wrote about the Golden State Killer and his victims is kind of an enacting of justice in itself," said Indiana University alum Anna Guse. Reading it feels even spookier now that he's been caught, and you can put a face to his horrible crimes.
If you already listen to true crime podcasts (what's up, Murderinos) or even if you've never quite felt a fascination with mankind's most devious deeds, Michelle McNamara's detailed reporting constructs a gripping narrative that has you in a rush to finish before nightfall.
Price: $15.72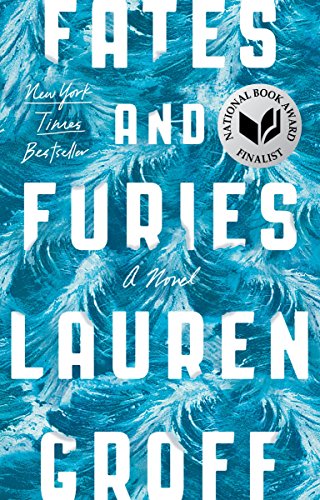 Former President Barack Obama picked this story of a marriage told from both sides as his favorite book in 2015. If that doesn't give you enough encouragement to read it, I don't know how else I could convince you. Groff's surprisingly honest depiction of a couple throughout their marriage reads with a unique blur around the details as life passes them by. The novel splits itself in half: one section titled "Fates" and the other "Furies," each focusing solely on one partner. This novel pushes past the conventions of a typical romance beach read, since the story doesn't focus on the courtship or any of the real lovey-dovey moments for too long, but it captivates and excites nonetheless.
Price: $8.80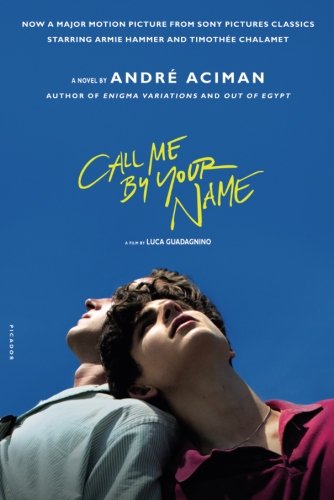 Somewhere in Northern Italy, Andre Aciman's novel-recently-transformed-into-awe-inspiring-film speaks of first love and the essence of intimacy so eloquently you'll feel like you're the one being whisked away. Romance sparks when an older graduate student comes to live with the Pearlman family for their summer, and their 17-year-old son, Elio (played by Timothee Chalamet), quickly becomes entranced in this newfound world of budding queer sexuality.  "Reading Call Me By Your Name was an experience in itself. I read the book after I watched the film and there was so much more of Elio's interior life that is explored which you can't necessarily address in the film, and that I loved getting to read and understand," says Caitlin Stamper ,a senior at Purdue University. While Timothee Chalamet technically doesn't star in the book, that didn't stop me from imagining his beautiful face on every page. This quick read will have you daydreaming of Italian vacations and notes slipped under your door.
Price: $11.33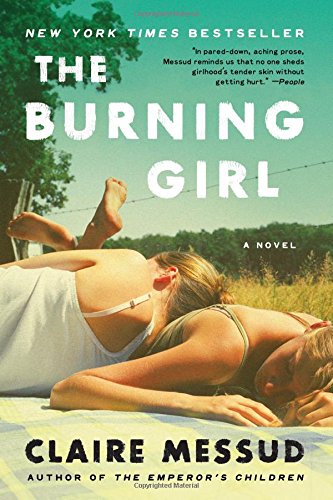 Joining the recent trend of putting "girl" in the title (Gone Girl, The Girl on The Train, The Girl with the Dragon Tattoo), Claire Messud's latest novel explores girls of a younger age. She tells a story of two inseparable "umbilically linked" young girls, who feel as though they will always and have always been together as they drift closer and then farther apart. The way we tell stories about young women and the roles we force ourselves into when we read them comes to the forefront of her unique coming-of-age novel.
Price: $13.42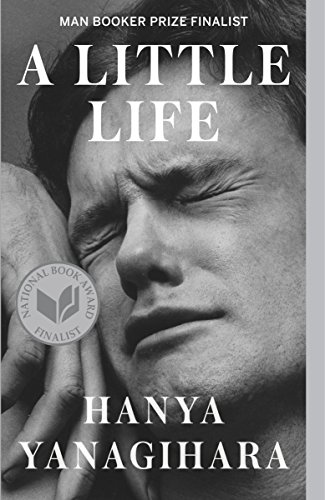 I have to admit, this book doesn't feel exactly "summery," and you can't read it in one sitting. I'd commit a sin to write an article of book recommendations and not include this novel that changed my life. Hanya spends 800 glorious pages detailing the lives of four men, stitched together through their dedication to their enigmatic friend, Jude. As Jude's traumatic past comes clearer into view, the immense love given by his friends will overwhelm you. "Oh my god. [This] book shook me to the core with the amount of empathy, compassion and nuance the writer had. Aside from being a deeply impactful piece for those of us lucky enough to experience true friendship (especially in college!) it also reminded those of us who live a privileged and comfortable life that it isn't so easy for everyone," says George Washington University sophomore Hope Thomson. As a beautiful, heart-wrenching ode to friendship, this book will gift you well beyond turning the final page. And then, please, pass it on to your best friend.
Price: $11.55