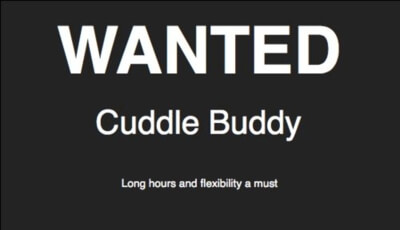 7 Tips for Finding Your Cuddle Buddy
|
The temperature changed, but one thing sure hasn't: your need for a good cuddle buddy. Not sure what a cuddle buddy is exactly?
Cuddle Buddy (n): A friend or special friend who verbally or tacitly agrees to spoon and provide affection in the form of cuddling which is also referred to as snuggling. Not to be confused with dormcest or Netflix and Chill buddy.
"Cuffing" season is here and securing a winter cuddle buddy has never been so appealing. It's time to find that special someone to get you through the dreary winter months. Netflix just won't cut it (Top 21 shows to watch on Netflix).
Think of it as a winter fling, only it doesn't necessarily have to end when the snow melts. Follow these easy seven tips and you'll snag your winter cuddle buddy just in time for the first snowfall.
Finding a cuddle buddy is easy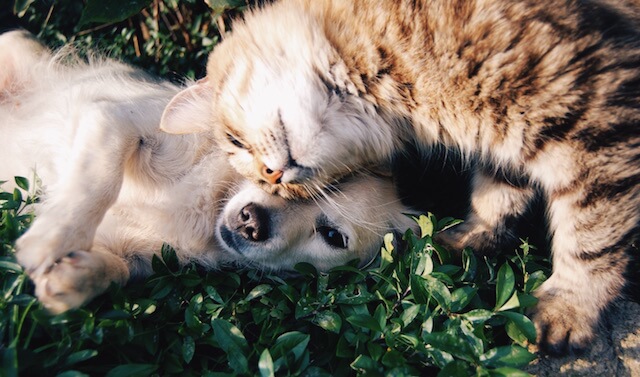 Our cuddle buddy steps are easier than hiding a dog in your dorm (unless you're at a pet friendly college). The key before you jump into bed with another warm soul is to make sure you feel confident about yourself.
A great way to boost your confidence is to write down all your favorite activities. That's right, write it!
Then pick one and zoom in. Become active in the activities you love. When you focus on your strengths you project that strength to others. Get ready to replace that pillow with the cutest cuddle buddy on campus.
7 tips for finding your cuddle buddy:
1. End the summer fling.     
  
Cuffing season is all about starting fresh and finding that special someone to keep you warm during those cold December nights. If you're still in contact with your
guy from the summer (article about summer flings)
, you'll miss any opportunity to link yourself to someone new. Do yourself a favor and
ditch the summer boy
. Just like your tan line, summer flings must fade.