Netflix and chill 1 v: To lure a romantic interest into your room with the promise of subscription-based entertainment only to boink under the pale light of a MacBook Pro; to entrap. Hey my ex forgot to change her password, you wanna Netflix and chill?
Since the beginning of time humans have been using roundabout ways to get into their lovers' sheets. What was once, "Ugga, want fire watch?" has turned into, "Hey do you want to come over and watch a movie or something?" And we all know what that "something" is: sex in between the action scenes. Listed here are CM's Top 10 campuses for Netflix and chill, which were chosen for their hookup culture, sexual liberation, sexual health resources and of course, a reliable internet connection.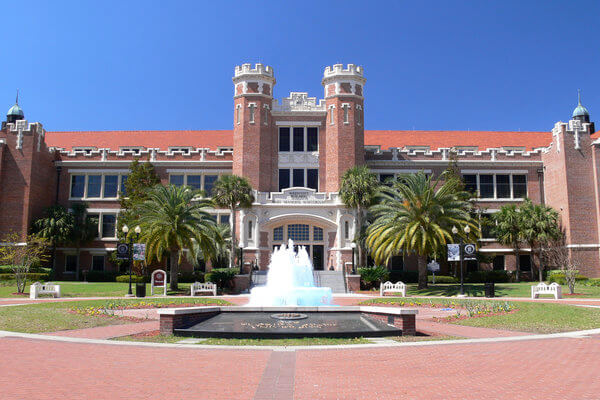 Everything about FSU is hot: the students, the air and the bathtub water that is the Gulf of Mexico. Earning top mentions on several college lists for its uninhibited sexuality, FSU doesn't f**k around when it comes to f**king around. It's like going to school on the sun with people so attractive they could actually survive there. In an FSUnews video, students seemed totally cool with – and dare I say defensive of – their hookup culture. "I'm not against having a relationship, [but] just because we hook up doesn't mean that it's gunna happen," one student remarked. If you're a student at Florida State, sending an under case "nfc" to an acquaintance could be all you need to develop an unhealthy association between sex and Dexter.
9. Suffolk University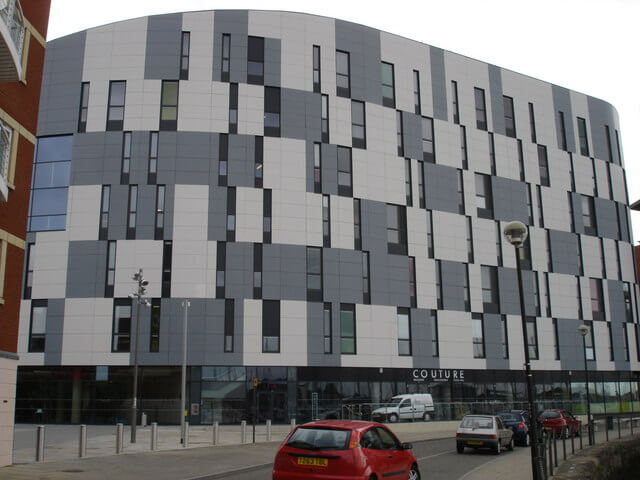 SU students know how to exploit technology to feed their sexual hunger. "I met a guy on Tinder and got eaten out while watching my favorite movie on a Tuesday morning at 4 AM," wrote one student on Suffolk University Sex Confessions. From first contact to sealing the deal, an LED screen was there for every step. (Why this selfless gift of a man was on Tinder – and possibly still is, ladies – we'll never know.) "Everyone is always saying in my classes that they would rather be home bingeing on Netflix," said junior Alyssa Dockery. And when it comes to hooking up, Netflix has become synonymous with booty-calling: "It used to be more like, 'Hey want to come over and just chill at my place?' just now people call it Netflix and chill." To keep pace with the sexual trends of its students, Suffolk also boasts a sexual peer-education program called SUPERS so that sex-ed bears a more accessible face.
8. Dartmouth College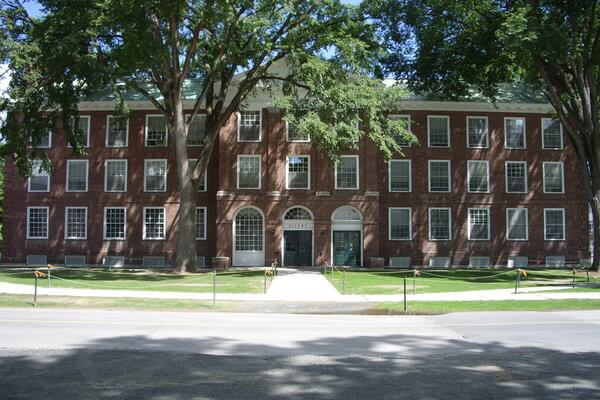 When students at Dartmouth aren't taking drinking games to gladiatorial extremes, they're binge watching Netflix. "I think 8 in 10 students have a Netflix account. Netflix and chill is totally a viable option for any student on this campus. It's a very sexually liberated place," said junior Patrick Floyd. At Dartmouth students indulge in a hookup culture that becomes "almost as natural as breathing" – The Hump-Day Gazette. (In case you're interested, the Hump-day Gazette is not produced on Wednesday.) Dartmouth's wellness center boasts over 60 different sex-related links on its website, which span over 14 different topics, including a section called Sexual Pleasure and Erotica that offers tips and toys to students. For personalized help, consult the Sexperts, a group of Peer Health Advisors who believe "All persons are sexual," which sounds like the opening of the Kama Sutra were it ghostwritten by Thomas Jefferson.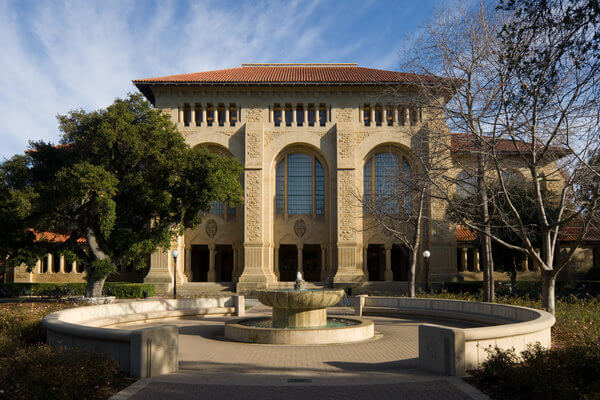 Known for its outstanding academia, Stanford extends its instruction to "Oral Sex 101" during its annual Sex Week. Between seminars on how to give a blowjob and free STI screenings, the university will hold your hand through the entire Netflix and chill process, from sending the text to dealing with the aftermath. For students who wish to bring their extracurriculars into the classroom, Stanford's "Sex and Love in Modern Society" class probes sex positivity in relation to Stanford's current hookup culture. "People definitely joke about 'Netflix and chill' on campus…it's more like, 'I'm tired let's watch a movie,' watching a movie and then ending up hooking up," said junior Maeve White. According to White, 'watching a movie' is a genuine invitation; although that invitation usually ends in students applying the skills they learned in "General Felatio."
6. Rice University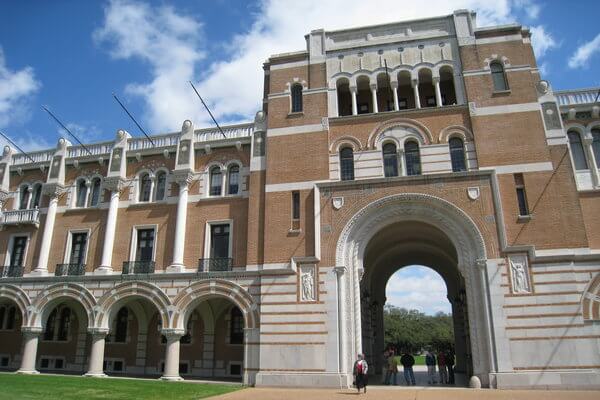 Rice refers to its Orientation Week as O-Week. Their founder's name is William and they celebrate his birthday during Willy Week. I'll just let you make the jokes. Sexual innuendos aside, Rice is pretty straightforward when it comes to sex. In 2014, University Health Services offered free STI-testing for four days because Rice knows that "Netflix and chill" increases the rate of gonorrhea contracted from television by infinity percent. According to Jake Gorman, Class of 2015, "Rice's hookup culture is especially strong in comparison to other schools because everyone lives on campus, which makes the logistics of hooking up easier." That's right: logistics. At Rice, it's all about convenience, and students who'd like to keep their flings free of inconvenient STIs can avail themselves of free condoms at the Rice Women's Resource Center. They've got larger bags full of smaller bags.
5. Washington University at St. Louis
WashU may technically reside in the Bible Belt, but the fact that that in 2013 they held a panelist of porn stars in their main chapel indicates they're not too attached to the distinction. Spending over $10,000 for stars like Tori Black to explain sex as a culture, the administration puts on events like this to foster healthy discussions about sex and sexuality. According to Michael Harrington, Class of 2018, an ulterior motive may lie in distracting students from their mountains of work. "People are so stressed out here, hooking up is really just a way to release stress. It's like dinner and a movie," Harrington said, "but cheaper and straight to the point." Speaking of straight to the point, with Masters of Sex as the most popular show in Missouri, Netflix and chill must get a lot less subtle.
4. Pomona College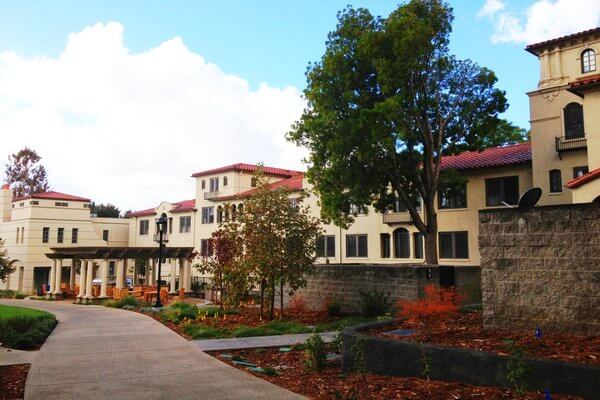 Over the past several years, Pomona's hookup culture has focused on the importance of consent. In fact, Jessica Ladd — a 2008 graduate from Pomona — founded Sexual Health Innovations, a non-profit that builds websites to facilitate sexual assault reporting. "At Pomona there's a huge emphasis on consent. No one wants to approach someone and ask, 'Hey do you want to kiss right now?' but that kind of direct approach is like, 'Right on, dude. That's respectable,'" said freshman Peter Cha. Although 'Netflix and chill' has become a silly euphemism on Pomona's campus, the concept is alive and well, in part because of the campus' suspiciously fast internet, which Cha regarded with the scorn of a spurned Xfinity rep. "It's crazily good – it's too good. There's no cable here."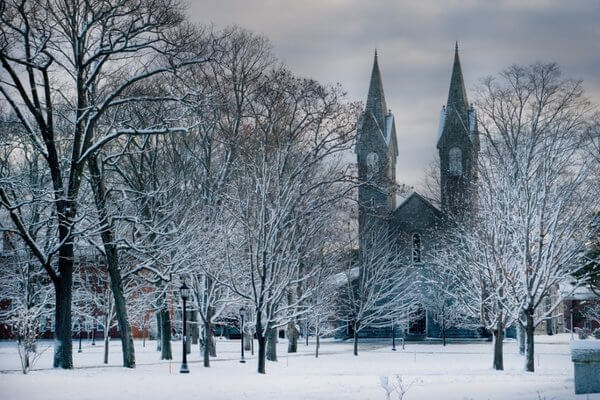 Bowdoin College stands as a northern outpost for sexual health and reciprocity. "You'll see signs on campus that say, 'We heart female orgasms." All my freshman professors had literal bowls of condoms on their desks. The campus once even gave out free Plan-B," said senior Kaylee Schwitzer. According to Schwitzer, nearly everyone has a Netflix account or access to someone else's: "I technically still use my ex-boyfriend's account and I'm not alone in that." For students who feel that Netflix's film selection leaves something to be desired (see: Attack of the 50 Foot Tall Cheerleader), Bowdoin provides a supplemental service called PolarFlix that streams 15 newly-released movies each month, which speaks to students' strict film standards. "This guy invited me over once and asked, 'Do you want to watch Laguna Beach?' And that's when I knew it probably wasn't going anywhere…" said Schwitzer. At Bowdoin, the "chill" portion of the evening hinges on a decent Netflix selection, so don't think Sharknado is getting you anywhere past first.
2. University of Texas at Austin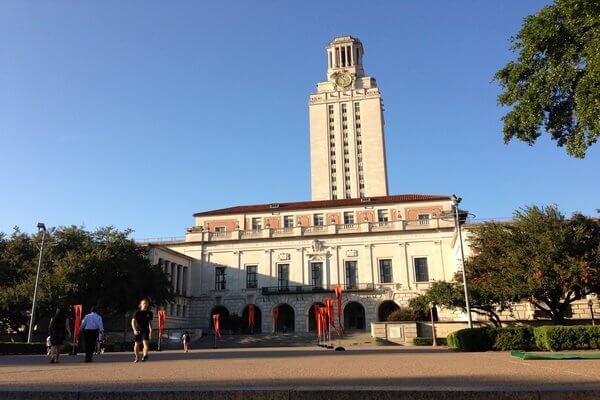 At UT Austin, we're not sure what's stronger: the Internet speeds or the campus libido. Ranked #1 on College Magazine's Top 10 DTF Campuses, if you ever get invited to watch Friday Night Lights, you'll get so wrapped up in the bedroom rodeo you'll leave thinking Jason's going to play in the next game. Supportive of their students' prolific sex lives, UT's health services supplies three free condoms per day so students can either maintain a consistent level of activity, or just have sex 21 times on Saturday. Texas alum Yousef Okasheh even jumped aboard the zeitgeist by creating Netflix and chill Condoms on October 5th, 2015. Yes, it is a joke, and yes, it is also a real company. UT Austin professor Dr. Norman Li specializes in mate psychology and explained in a 2006 article that we evaluate possible long-term mates on a given "budget," determined by "good looks, generosity, kindness or an impressive job." When it comes to taming the strange, most students' only require a pulse, permission, and a Netflix account they share with their parents.
1. Bucknell University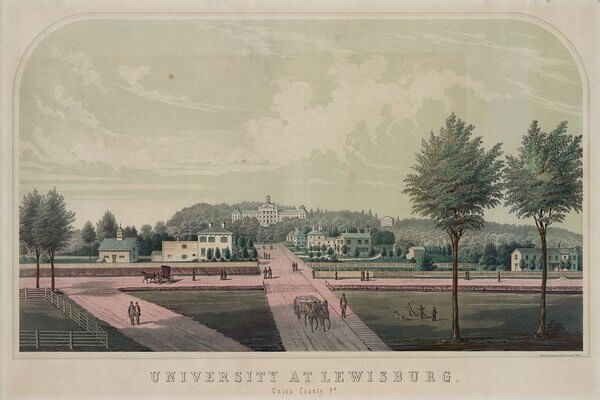 Sex and television split Bucknell's interests right down the middle. "Our Yik Yak is fifty percent horny freshman boys, fifty percent Netflix references," said senior Caroline Schaffer. The sexual ecology of Bucknell is divided into three layers: the hookups, the relationships, and the weird middle ground of recurring hookups that never become dating. "Netflix and chilling usually makes an appearance during week three of your month-long hookup 'relationship'," explained Schaffer. Uniting students' close association between sex and screens, Bucknell offers a course titled "The Internet, Pornography, and Sexuality," that actually assigns porn for homework. With fewer than 6,000 inhabitants, the closest city to campus is Lewisburg PA, where, according to the city's website, the most exciting thing to do is go to the f**king movies. Smaller than your AMCs, The Campus Theatre is a cozy Art Deco jam, which means that at Bucknell, Netflix and chill is just steps away from becoming a swingers party.
Make sure your Tinder date knows you're classy AF.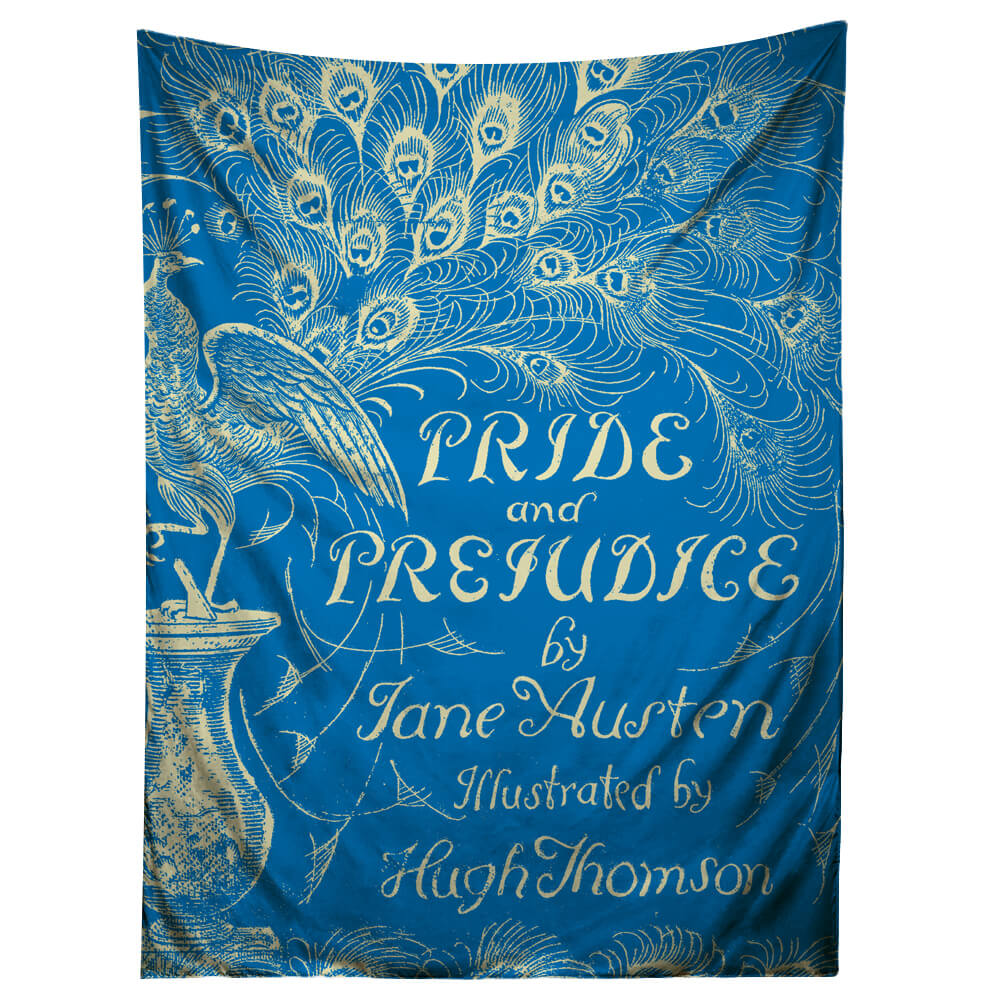 Price: $45.00
Gone with the Wind Duvet Cover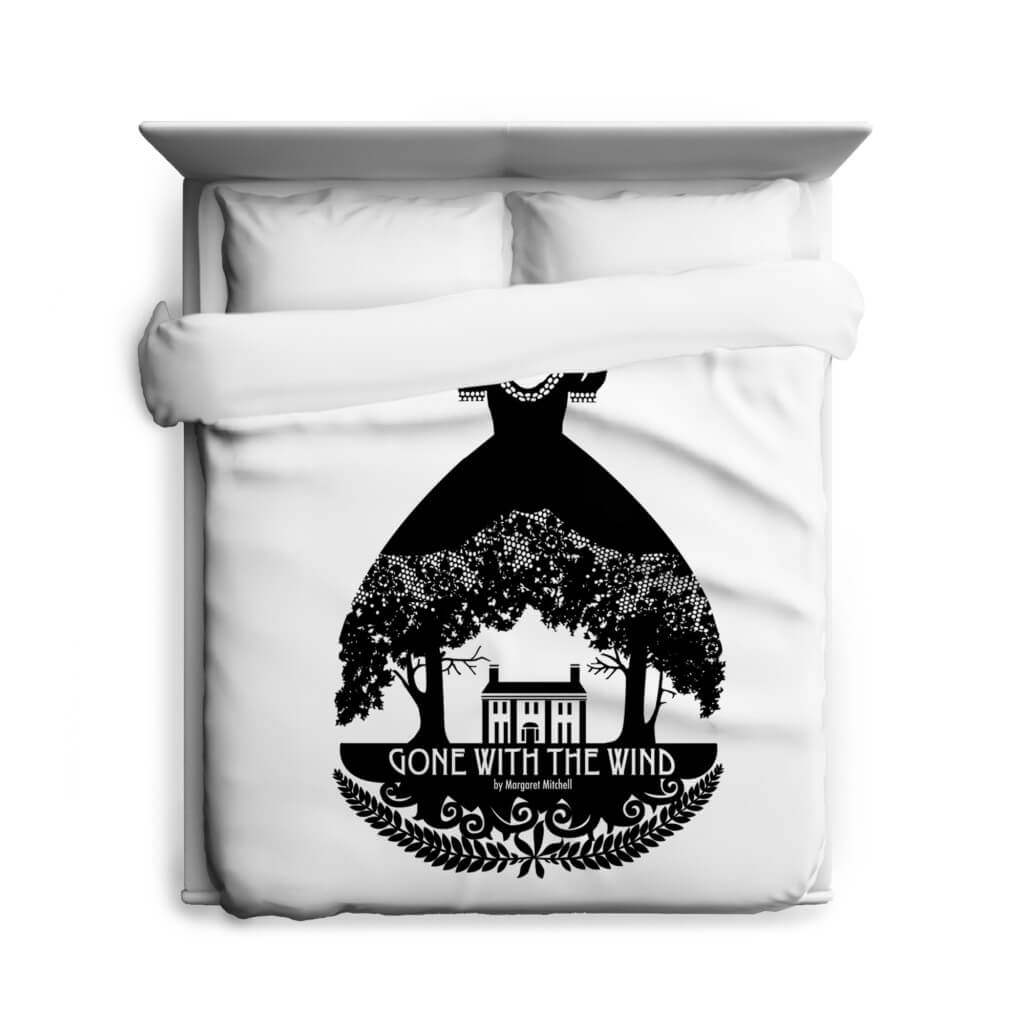 Price: $89.99
Check out even more awesome college stuff!
The 10 Best Colleges for Freshmen
CM's Top 10 Colleges with the Hottest Guys
CM's Top 10 Colleges with the Hottest Girls
*Updated December 2, 2015 to include more relevant links and reveal the top three campuses.
*Updated August 1, 2016 with awesome dorm products and links to get them.