Large public research universities are the epitome of college life. Generally with high acceptance rates, excellent athletics, anywhere between 30 to 50 thousand undergrads, powerful alumni networks, hundreds of student organizations and cutting-edge facilities, state schools rule. But what if you want to book it out of your home state and flock to another far away state school without paying the price? No worries; we uncovered the 10 best state schools with the most out-of-state students and best out-of-state tuition while still having all of your favorite state school attributes.
10. University of Minnesota – Twin Cities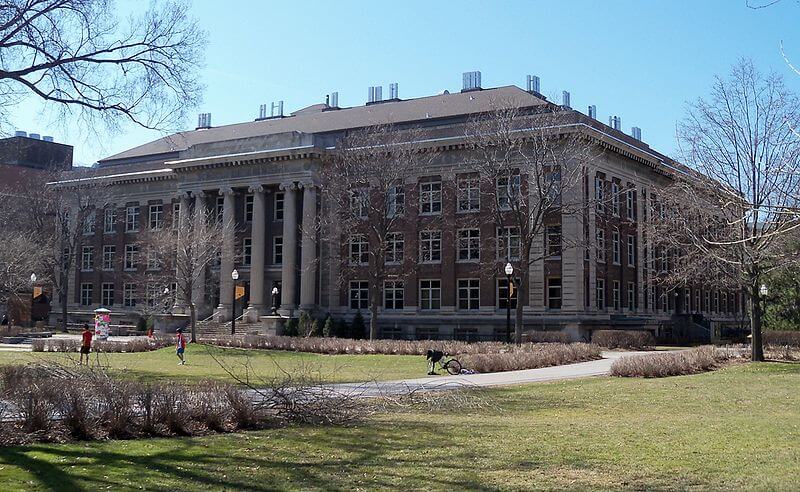 With over 800 student organizations (including a Dungeons and Dragons club, a yo-yoing club and a Super Smash Bros. Club), students from 50 states and 142 countries and the most academically inclined athletes in the country, UMN freakin' rules. It has a special Public Engagement Program that focuses on community engagement in and out of the classroom. Plus, with a connecting bus between the Twin Cities and St. Paul locations, you really get two campuses in one.
Out of state tuition: $22,260
9. University of Houston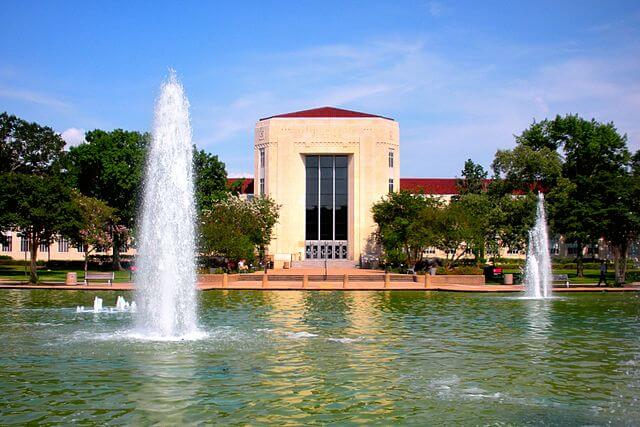 Don't mess with Texas. As the third largest university in Texas and the second most diverse state school in the country, UH has some of the highest ranked academics and is the number one program for entrepreneurship in the country. And when the school year starts, UH has its "Weeks of Welcome" where it plans campus wide scavenger hunts, obstacle courses, glow parties and free lunches to make its out-of-staters feel right at home. Texas forever.
Out of state tuition: $24,510
8. Florida State University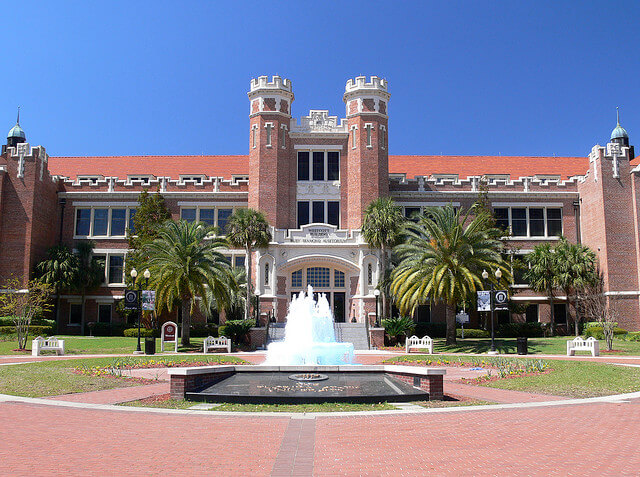 After taking home the NCAA Football National Championship in 2014, FSU just can't get out of the spotlight. This school boasts some of the best student organizations, including 57 Greek fraternities and sororities, along with the most consistently awarded and published student body in the US. Its incoming class of freshmen stem from all 50 states, D.C. and 134 countries. And when you're on campus, make sure to check out the school's own bowling alley and state-of-the-art Student Life Cinema that screens classics like 10 Things I Hate About You and new releases like Ex Machina. Plus, Fiske Guide called FSU a "Budget Ivy," so you know it's worth it.
Out of state tuition: $21, 678
7. University of Oklahoma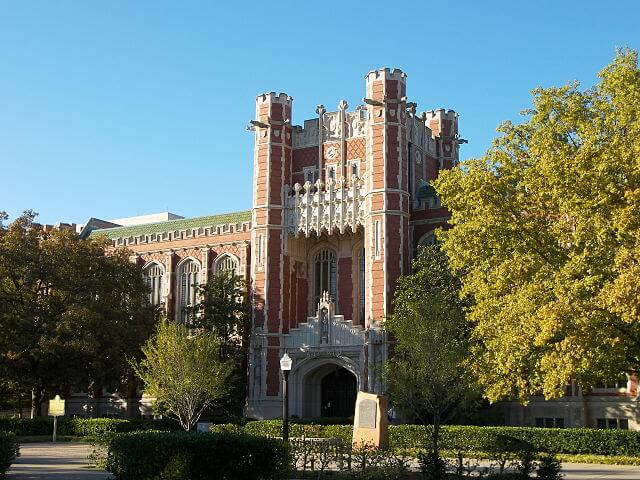 The University of Oklahoma is one of the most classic state schools out there. With Big 12 athletics boasting 29 national championships and over 1,400 All-Americans, OU is stellar. And with more than 35 percent of students in Greek life (one of the highest in the nation) you can find quick fams fast. OU will be your home away from home. Student Life shows they care about all of your needs—it's even known for tossing snacks at passersby between classes. Who knows, you might be a Sooner sooner than you think.
Out of state tuition: $22,049
6. Appalachian State University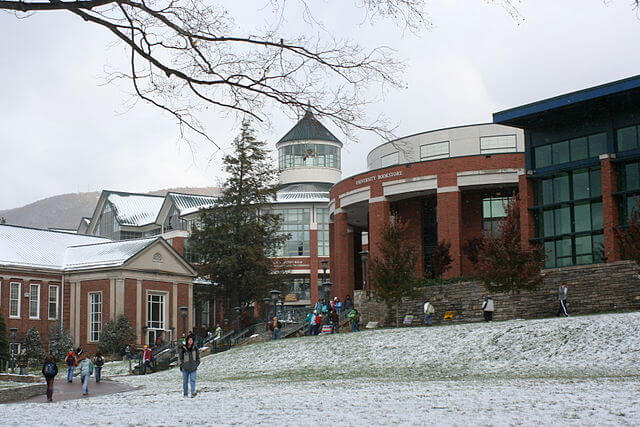 The award for most beautiful campus on this list of course goes to Appalachian State. Nestled in the Blue Ridge Mountains in North Carolina, ASU has been ranked time and time again as one of the best value colleges in America. If you're looking to chill in the mountains for four years, go to ASU. (We're talkin' hammocks. Loads and loads of hammocks.) With ten percent of students coming from out of state, you'll be singing "Country Roads" for the rest of your life.
Out of state tuition: $20,942
5. Texas Tech University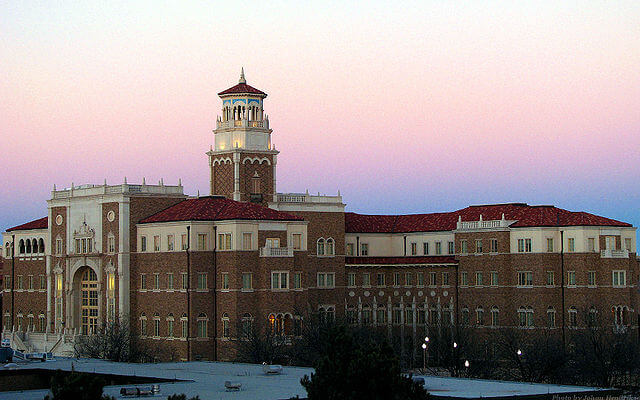 Who wouldn't want to have warm weather in college year round? You wouldn't have to show up to parties in down jackets and snow boots. There's what seems like a million schools in Texas, but just know that if you're looking to migrate south for the winter, Texas Tech has by far the best value. And no more spending money on tunes because Texas Tech joined forces with Ruckus Network, so you can download music for free. Bonus: If you're from New Mexico or Oklahoma, you pay in-state.
Out of state tuition: $20,726
4. University at Buffalo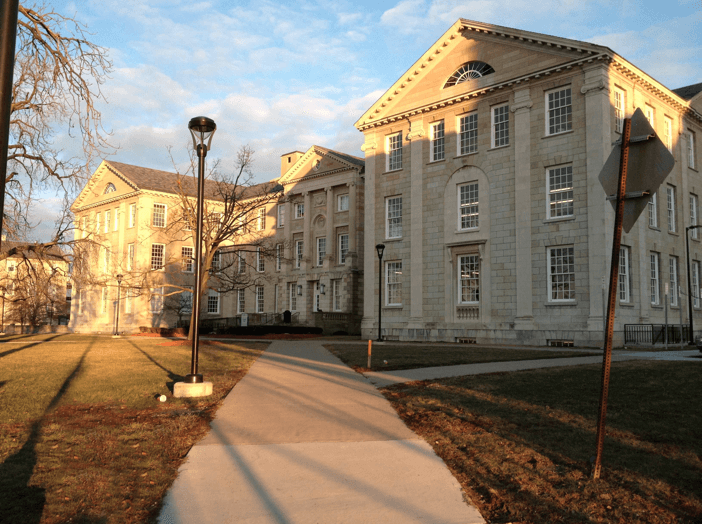 New York's SUNY (State University of New York) system has over 64 campuses across New York and the largest, the University at Buffalo, has some of the most diverse campus life in the country. In fact, 6 percent of students come from out of state and alums are now employed in over 130 countries. Plus, UB is so international that more than 11 percent of UB students study abroad (which is five times the national average). Buffalo even draws some amazing people for guest speeches, including Laverne Cox and John Legend. For a cooler climate and major diversity, SUNY Buffalo is the way to go.
Out of state tuition: $19,590
3. Mississippi State University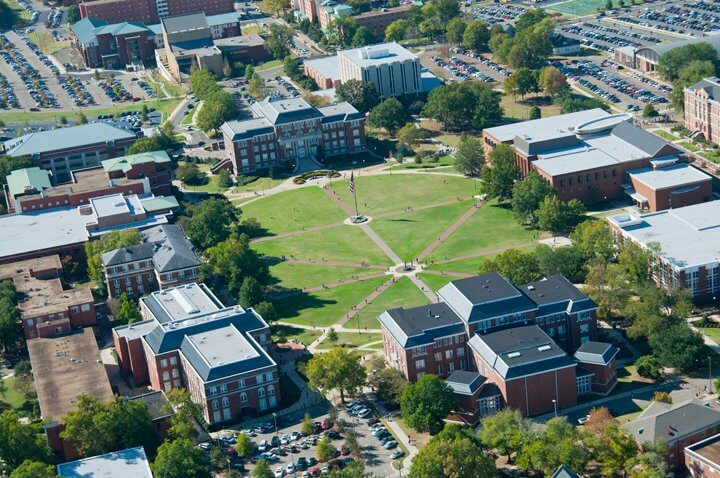 Mississippi State is the only school to make it on the list from the SEC (the Southeastern Conference) and Mississippi State has everything the SEC has to offer: the best football in the country, some of the strongest Greek life around and that good ol' southern tradition. Bonus: MSU has its own emoji app so that even your texts are full of Bulldog spirit.
Out of state tuition: $20,142
2. Arkansas State University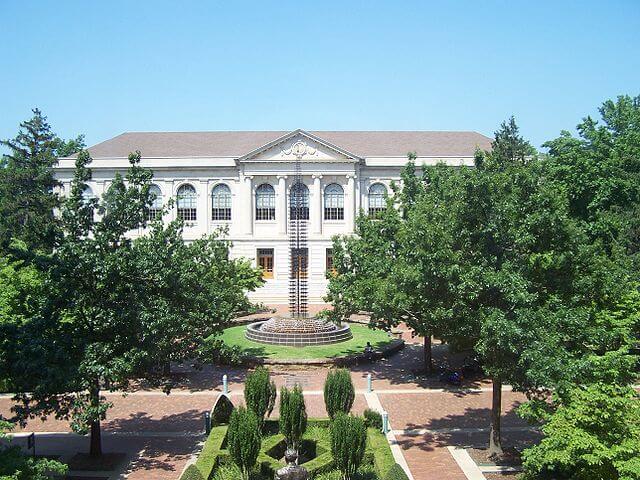 If the south seems like your place, but you're just not sure about the planet-sized SEC schools, check out Arkansas State. It has a smaller student body at around 14,000. With outstanding athletics in the Sun Belt Conference, a high acceptance rate and a beautiful southern campus, ASU is the perfect school for those looking to experience state college far away. And with its own Multicultural Center—separate from Student Affairs and with it's own budget—ASU makes sure to not only include students coming from different states, backgrounds and countries, but also to make them feel right at home in Jonesboro.
Out of state tuition: $14,050
1. South Dakota State University
South Dakota State takes the cake. SDSU's out of state tuition is a fraction of some school's in-state tuition, and it's no stranger to out-of-staters, as over 36 percent of the student body doesn't live in South Dakota. SDSU has all of the great state school qualities including awesome athletics, great Greek life and a killer campus. And the student center just had a $10 million extreme makeover to make it look like a giant, awesome living room—you'll have no problem getting comfy away from home. Bonus: If your parent is an alumnus, you pay in-state tuition no matter where you live.
Out of state tuition: $6,560
Note: All tuitions are per year, out-of-state and accurate at the time of publishing.
*Updated October 14, 2015 to replace South Dakota State University image with correct campus.
Tips to get you home sane and safe when it's a long road home
Written by Karissa Hearn, junior, journalism, The College of New Jersey
"Between driving to the airport, waiting for the flight and flying home, it takes almost an entire day to get home. Getting to the airport is even challenging," said Zoey Zweber, a sophomore at Purdue University in Indiana. Because of the trouble, she doesn't go home for the short Thanksgiving break.
Ohio State University junior Zack Handler drives about nine hours back to New Jersey at the end of each semester. For shorter breaks, his transportation of choice is airplane. "Flight times don't always match up when you want to go home, so you either have to miss class or go home later than you wanted," he said. And flights back and forth are not always cheap.
So getting home for break is a drag. To subtract some monotony from those tiring treks, try employing the following tips.
Travel with a friend. Handler splits the drive back and forth with a roommate. "Having someone to talk to and to drive [with] helps a lot," Handler said.
Play games behind the wheel (but don't have too much fun—you still have to, you know, drive). Games like I Spy, and counting the number of different state license plates pass the time for junior Alyssa Favara.
Get creative! Towson University junior Dana Senna looks at the people in the cars and looks to see what's in their cup holder and makes up stories based on that.
Be sociable. Talk to the person next to you on the plane. "I have met everyone from scientists to window salesmen," said Matt Mattia, Iowa State University junior and New Jersey native. You never know what kind of interesting people you will meet.
And save. STA Travel and Student Universe offer airline discounts for college students. Or check out the Bolt Bus for a quick and inexpensive ride from city to city.
FOR MORE COLLEGE RANKINGS:
The 10 Most Powerful Alumni Networks
The 10 Best Colleges for Career Services
*Updated October 13, 2015 by Karissa Hearn to include "When it's a long road home…"