Check out our latest ranking of the best colleges for the hottest guys.
Through our research here at College Magazine, we have yet to come across any Sex God Studies offered at an accredited university in the United States. But some schools, we found, are ahead of the curve in these bold, new, stimulating areas of study. Perhaps these colleges have some kind of two-year, hotness prep school prerequisite. Or maybe just killer gyms, healthy food, lots of sun and devotion to sports. Regardless, they are deemed to have the best "scenery" in the entire country. The following are the top 10 schools actively recruiting sexy guys.
Keep reading to find out which 10 colleges have the hottest guys around.
1. University of Georgia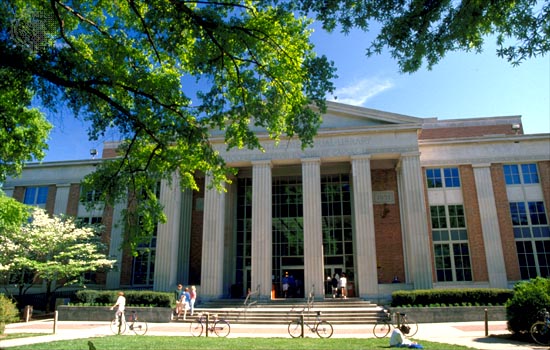 Screw peaches, Georgia should be known for its men. Every woman loves a southern gentleman, and no girls are so lucky as those that attend the University of Georgia– the school with the hottest guys in the US. The men at UGA have bulldog pride but not bulldog looks. The university has high ranks across the board in attractive attendees, fitness, healthy dining options and wardrobe. The school's athletic facility, The Ramsey Center, is one of the largest in the U.S. at eight acres, and the UGA guys focus on staying fit. According to UGA student James Gilliland, "The average male at school is far from a testosterone-saturated meathead, but most students still strive to look their best." Not to mention intramural sports and Greek life are paramount to the UGA experience. With top ranking dining halls, the largest gym and a sporty environment, UGA guys are undoubtedly hotties.
2. Florida State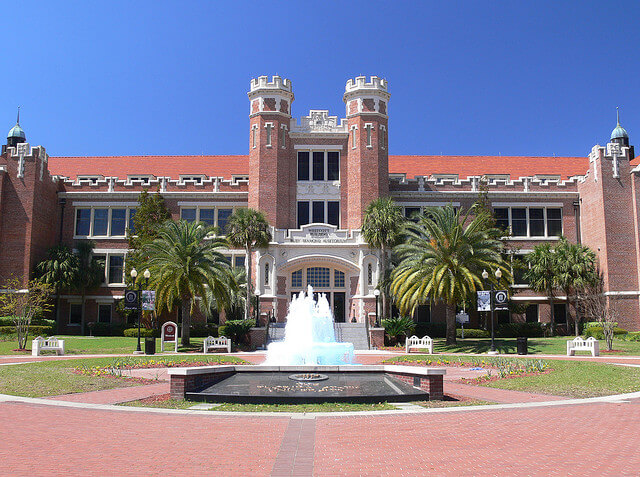 It is easy to see at the opening of every Florida State Seminoles football game, when a student (dressed as a famous Indian leader) riding on a horse throws a flaming spear into the 50-yd line, how seriously FSU takes its athletics. "The [FSU] girls love athletes," Florida State Freshman and lacrosse player Eric Campbell said. "We live in Florida, so having a beach body is a year-round job. The gyms are generally crowded." While FSU students love their intramural sports, they take their fashion just as seriously. Ranked as 3rd best dressed in the nation by the Huffington Post, at FSU 'apparels and textiles' is one of its most popular majors. Such an active student body at Florida State makes for the second best student bodies in the country.
3. Colgate University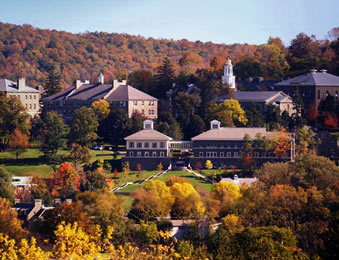 With its rigorous curriculum and prestigious reputation for academics, this school attracts go-getter guys. Colgate University in Hamilton, NY is known for well-rounded student life, and student health is a huge part of it. Colgate has a top-ranked dining hall for healthy options and a brand new gym facility that is packed with students completing their daily workout. "The gym facilities here are truly spectacular," Barrett Metzger, a Colgate sophomore said. "Students at Colgate pride themselves on being physically fit and the gyms are always slammed." All that hard work pays off with hot bods…nicely done boys.
4. The University of Alabama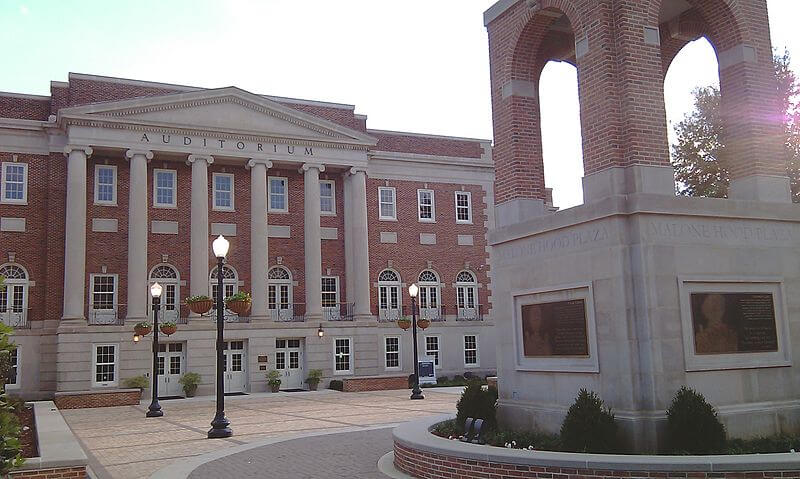 'Yea Alabama,' the south has risen again. For the past 181 years, UA has built a tradition of service to the nation, terrific academics, strong teams and good-looking men. Greek life is prominent and at UA, they have the second largest fall Greek recruitment in the country. The guys often dress in suits and ties at Greek week competitions, tailgates and events where most guys in the north are wearing t-shirts. "We have plenty of southern good old boys. Overall, their manners and 'I don't care attitude' makes them super attractive," said UA junior Mary Della Vecchia. "I love the way everyone dresses here… we dress better than most universities." When they're not dressed up, they're at the gym, where the guys are plentiful, making it tough to snag a free machine or weights. 'Bama boys can be seen on hot polls everywhere due to their athleticism and attire. The 2012 BCS Champions have a sense of patriotism, class, and style that earns them number 4. Roll Tide.
5. The University of Florida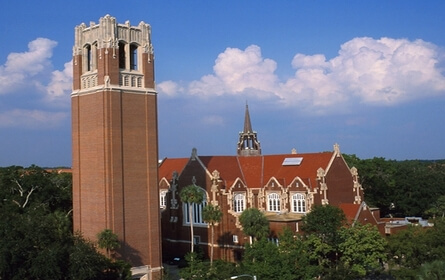 Any school athletically-oriented enough to invent Gatorade (named for the "Florida Gator" mascot) is bound to yield some physically fit students. UF junior Olivia Walton said that being fit, active and spending time outdoors in sunny Gainesville, Fla. is a huge part of the Florida college experience. The university is rated very high for its student involvement – particularly its interest in sports. Because of the warm weather, students are more inclined to walk everywhere vs taking the bus. "I think the guys at UF are generally good-looking, fit and tan. They usually take their shirts off [when it gets too hot…so from peer pressure alone, they're] more encouraged to maintain a fit physique," Walton said.
6. University of Southern California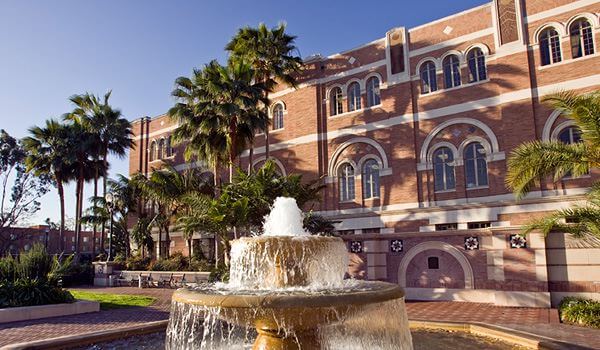 A ton of songs brag about California girls, but according to stats, there should be more about Cali guys. USC is top-notch when it comes to its guy selection for reasons of sun and style. Based in LA, with access to the latest fashions, USC guys are revered as some of the best-dressed college men. The reviews of fresh and healthy dining selections also make for a lean student body to hit the southern coastal beaches of Cali. "Coming from the east coast I would say California is drastically skinnier than much of the east coast," said USC junior Colin O'Shea. "It has a very contemporary fashionable mindset and because of that everyone wants to look slender." It's not all just stylish surfer dudes though. USC has a strong athletics program, with the USC Trojans of the PAC-12 Conference winning more Rose Bowls than any other college team.
7. Clemson University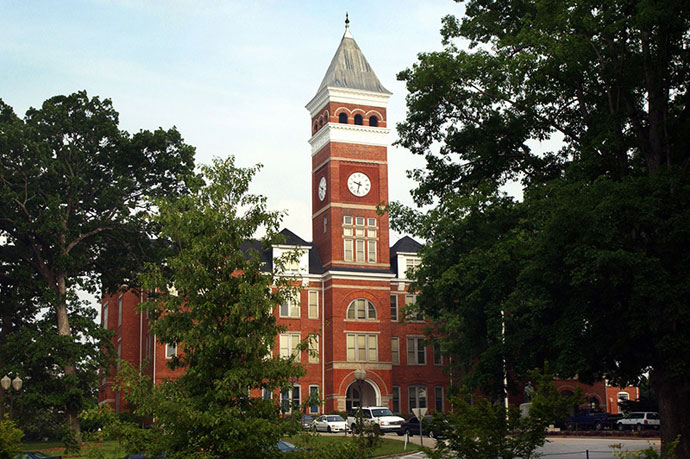 No offense Princeton, but the Clemson tiger is decidedly the cutest. This southern institution is known far and wide as a "jock school," and is even given the title on numerous college blogs. Intramural competition is huge year round due to South Carolina's beautiful weather. Clemson also repeatedly makes the best-looking students charts, despite the tradition of donning "solid orange" attire every Friday before a football game. Looking so good, even in neon orange, is no easy feat. Guys who tend to apply to Clemson are mainly from Charleston (or close by), which is known as the No. 1 city for the most attractive people. According to Clemson sophomore Lexi Mulcare, "Clemson boys definitely dress to impress."
8. Arizona State University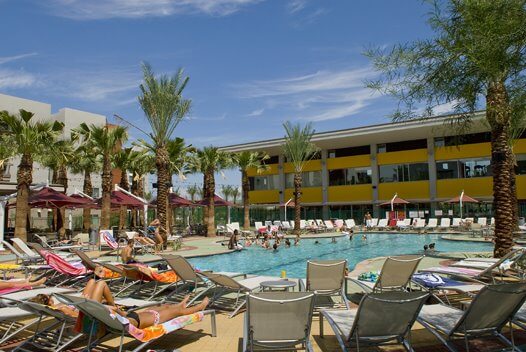 At ASU, not even the famously hot weather can keep up with the guys. But the guys are keeping up with the girls, as Arizona State chicks top charts everywhere for best-looking girls. Outdoor sports, aesthetics and partying (ASU earns respectable spots on party school rankings) are huge parts of Sun Devil student life at Arizona State. Arizona State freshman Laura Seng said the students' "no shirts, no shoes, no problem" attitude explains the need for the guys to ensure a great physique."Guys walk around with shirts off all year long, they work out all the time and are always tan," Seng said. "Looking good is very important at ASU."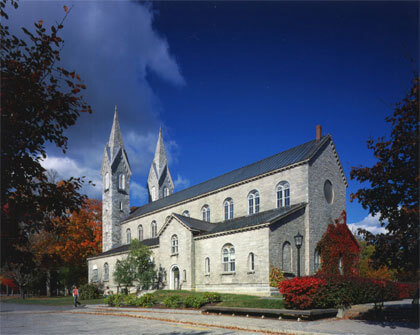 You may not have heard of it, but Bowdoin boys are more of something to see. Even with its chilly Brunswick, Maine weather and no Greek life, you may be surprised to find that 1/3 of the students are varsity athletes, said one Bowdoin freshman. It's filled with preppy New England men from private boarding schools, so you're in luck if you like the blue-blood, Sperry-wearing, yacht-sailing type. They also have one of the healthiest dining halls in the country. "Guys have to try extra hard here because there are way fewer attractive girls than guys. Hence, guys have to up their game to have a chance with the hottest girls," he said.
10. Boston College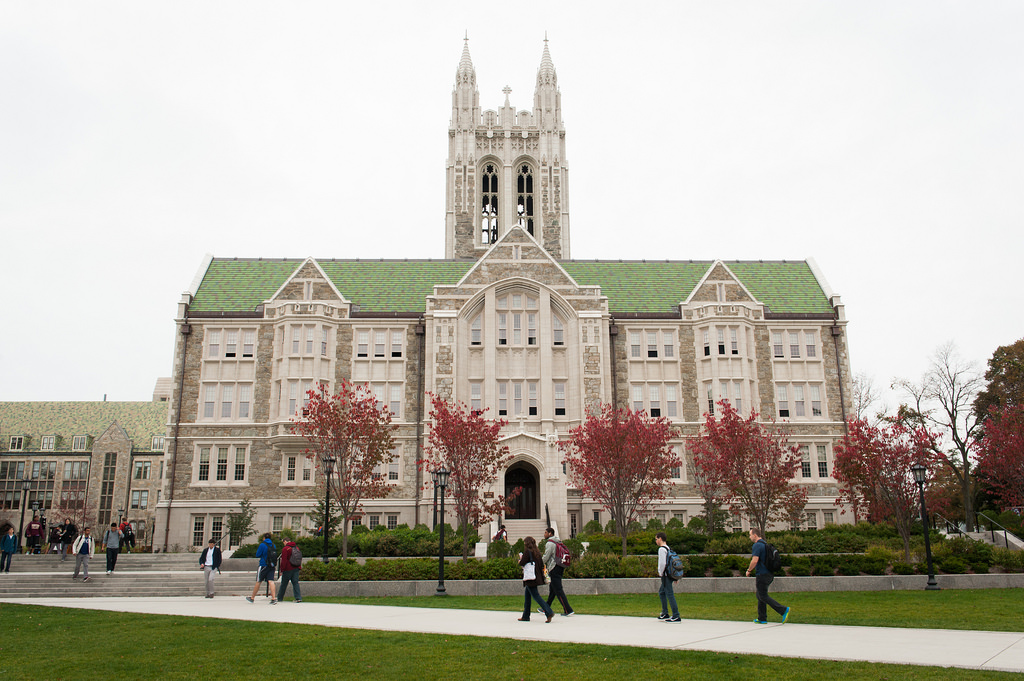 The Boston College fight song "For Boston" is No. 1 on the Dropkick Murphy's album, and they're still doing pretty well at number 10 on our hot list. Boston guys have it all – the looks and the brains. Boston College athletes are the most academically successful in the nation, according to the NCAA's Academic Progress Rate, and who doesn't love that thick Boston accent? BC is known for guys with a clean-cut style and healthy eating habits. "BC is among the most fit schools in the nation…As far as the wardrobes, it's really preppy," BC junior Stefan Canizares said. BC also graduated actor Chris O'Donnell — not bad.
CM's Top 10 Colleges with the Hottest Girls
Top 10 Most Unathletic Colleges