Summer flings are easy to start and difficult to end. How would you end a three-month romance?
"We will still keep in touch." –Morgan Prather, freshman at Texas State University
Some people want to keep in touch after a summer romance, but some don't. "I feel like if you have a fling, you spend so much time with someone that I think, 'why not keep them as a friend?'" Prather said.
"Well that was fun while it lasted." –Alyssa Benavidez, freshman at San Jacinto College
And it really was. Not saying a real goodbye and telling them how much fun you had during the summer may lead you two to being platonic friends in the future without anything being awkward.
"There's no sense in making it serious when we're going to be far away from each other." – Blake Bowman, junior at Texas State University
Long distance relationships are hard, and I give kudos to those who are dealing with it and pulling through amazingly. But some people see along distance relationship and steer out of that direction.
It is a valid reason to temporarily stop a summer fling and maybe even continue it during the winter or spring break, if your partner is willing.
Refer to them as "friend" in every day conversation
This is some advice I got from Krystin Williams, a sophomore at Texas State University. Letting them know they are just a friend constantly might trigger in their head that there is nothing going to happen after the summer is over.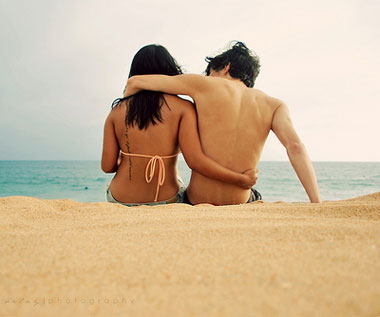 Avoiding it completely
Actions really do speak louder than words. It may not be the "right" way to end a spring fling, but they shouldn't expect things being done the "right" way. There really is no "right" way to do a summer fling. But that doesn't mean they are wrong. As long as it's in the summer and you both know it's a fling, you two should already know that it's going to end; with or without words.
However and whichever way you choose to end it, make sure you're fling is on the same page as you from the very beginning to make things less awkward and uncomfortable. All great things come to an end. Keep the memories and good luck with the awkward goodbye.
Photos by someecards.com and studybreaks.com.