Sick of gifting and receiving the same lame old candles, mugs or socks every holiday season? Ditch the holiday gear and ask for gifts that will go hand-in-hand with your new hobby that saves you money—cooking. Who knows, maybe these gifts will convince you to cook instead of order takeout.
From fruit-scoopers to sushi plates that look like animals, every kitchen will be the talk of the town with these 10 awesome gadget gifts.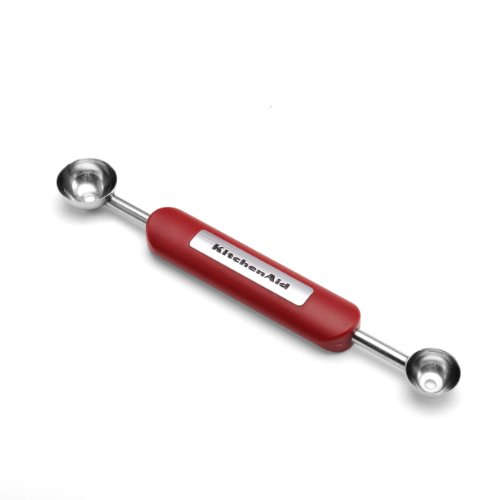 Eating fruit tastes yummy, but having fruit in funky shapes just makes everyone's day a little better. "Oh my god, I love melon ballers. It's my favorite kitchen activity, it's always been my job at home to scoop the melon with them," said American University junior Stephanie Blitzer. Have the time of your life scooping and serving round melon with this handy melon baller.
Embrace your inner child with this adorable dinosaur ladle. "Dinosaur ladles are awesome for pasta!! Nothing falls out and it's easy to make sure that everything gets into the ladle," said AU senior AnnaBella Grant. From soup to spooning food, your guests will find themselves amused by your creative animal aid.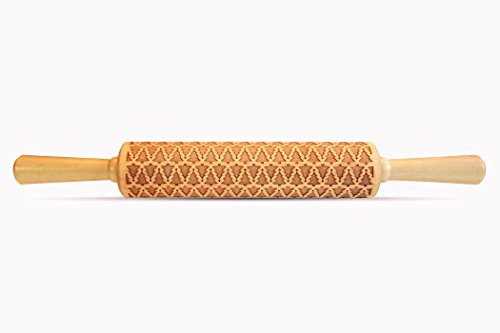 Cookies with presents, trees and ribbons stamped into them? Yes, please! "An engraved holiday themed rolling pin makes the best holiday treats and wonderful things other times of the year when you are trying to be ironic," AU senior Julia Hester said. This holiday themed rolling pin will set your famous cookies apart with just the right amount of festive holiday cheer.
Simple but hilarious, these mitten ice tongs will be sure to break the ice (pun intended). They'll come in handy during cocktail hour and when you just don't want chilly fingers.
This quirky sushi plate makes it look like a huge shark head is consuming your sushi. "Shark Sushi Plates are definitely more of a want than a must have kitchen item, but they sure do make a great conversation starter," AU senior Hailey Diamond said.
Impress your guests with this super cute bicycle pizza cutter. When you cut, the wheels move acting as the blade. Can it get any cooler?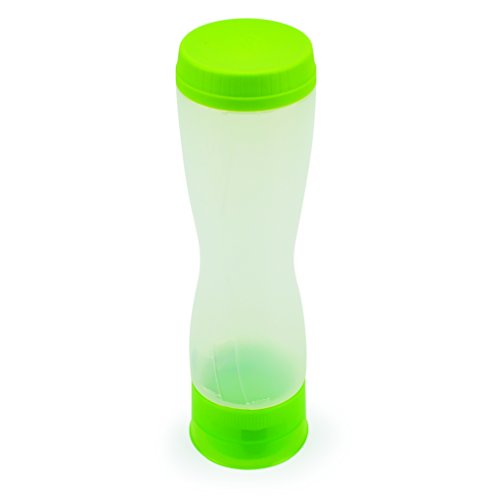 Looking to spice up breakfast time and look forward to waking up early for once? If so, the pancake pen sounds perfect for you. Create pancakes in unique designs and shapes of your choice, you can't go wrong!
All your childhood dreams will come true with this ingenious contraption. Otherwise known as the ultimate cookie spoon, your days of dipping (and accidentally dropping) cookies in milk are over. The Dipr makes it so you can literally dip your cookie in milk without the mess. Move over Lizzie McGuire, this is what dreams are made of in real life.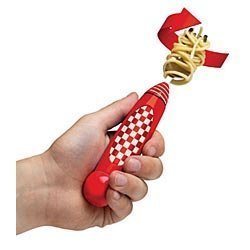 Do you ever have trouble twirling the perfect bite of spaghetti on your fork? You're not alone. Not only is the spinning spaghetti fork dishwasher safe, but it also makes your day a whole lot more fun. What more could you ask for?
Does anyone really love the skin of an apple? Yes, it may be the healthiest part for you but embrace your 5-year-old self and peel it all off the apple. "Apple peelers are the best thing since sliced bread! They save me so much time baking for the holidays; everyone knows the best apple pie doesn't have skin on it!" AU senior Katie Wahl said. This apple peeler only requires you to turn a lever. Win-win all around.