As your bestie starts to peel away the gift wrapping, your stomach churns. Did you get her the perfect gift to show her how much you appreciate her? Did you do all you could to express the intricacies of your friendship in a single gift? You're supposed to know your girl squad better than anyone, right? But that doesn't mean that shopping for your besties is always easy.
Here are some options for quick gifts you can find at the mall or that you can make yourself.
On Wednesdays we wear pink… fuzzy socks? "Fuzzy socks are like a hug from chinchillas on each of your feet. They keep you warm and cozy. And they're super fun to slide around in when you're in your kitchen," University of Wisconsin-Madison junior Catherine Zastrow said. Gift your girl squad different colors of the same brand so you can each show off your own personalities like the new #2016SpiceGirls.
Sure, we all use Netflix nowadays, but your friend will know you pay attention to her rants about the ending of Dawson's Creek or her favorite Jim Carrey indie when you buy her copies shipped in two days with Amazon Prime. And hey, if you can pull off a wine and movie night for $2, you won't hear your girl squad complaining.
For your friend whose smile is her greatest accessory, get her a silly cartoon for the holidays. "I wanted to give my friend something that she not only might like, but would remind her of me as well. I could have gotten her a pretty journal or a hat with sparkles, but I felt that those weren't the best gifts. She had given me thoughtful gifts in the past, so I wanted to do the same," Northwestern junior Kori Cooper said. Then again, if your friend really does love sparkles, you can always Bedazzle the cover.
Take it from an anxious college student, knitting is one of the greatest stress relievers out there. Hit up your nearest craft store and get some yarn. Then watch a YouTube video (because you know you're already online) to learn how to make your friend a cozy scarf for the cold months. Your girl squad won't even notice any mistakes you make when your gift keeps their chins toasty as they walk to class in February in style.

Sometimes simple is the way to go with for a gift for your girl squad, especially if it's something your friend has literally said they wanted. "Once my friend told me in passing that she really likes Zara jewelry, and I bought her star earrings from Zara. She really liked this gift because she wasn't expecting it," Northwestern junior Anelia Kudin said. Creep on your friends' accessory choices and make a list on your Notes app so your gifts have a huge impact.

You probably made string friendship bracelets at camp for your elementary girl squad at some point, so you know how many hours it takes to knot the perfect colorful design. However, as a busy college student who runs mostly on caffeine, ain't nobody got time to be making knots for days. Upgrade your colorful 90s friendship bracelets by giving your girl squad these classy, matching heart bracelets.
7. Target gift card
If you're a simple Midwestern girl like me, you could die happy in a Target store. "I think gift cards are always a good option especially for older girls. Especially if you aren't sure what someone might want," Marquette junior Nica Assana said. "Target is a good choice for me because it literally has everything, like clothes, makeup and jewelry. They're bound to find something they like." If she's your bestie, even spring for the $50 card so she can get that maxi dress and bag of chocolate.
If you plan to get out of the country the second finals are over, make sure you pick up shot glasses for your girls. I was bummed when I moved into my new apartment and lost my Fort Myers Beach shot glass from my bestie, but my Polish friend got me one from Warsaw that helped ease the pain a little bit. And what's better for easing pain than vodka shots?
If your squad friends cry during The Notebook or brush tears away at Hallmark commercials, a Chatbook might appeal to the nostalgia in your besties. "I got my sister a Chatbook. It's like a little picture book. You can use pics from Insta or your computer, and they're a very nice aesthetic, good quality and only 15 dollars plus shipping. I even made one for my granny too," Northwestern sophomore Amber Luczak said. Who said granny can't be part of your girl squad?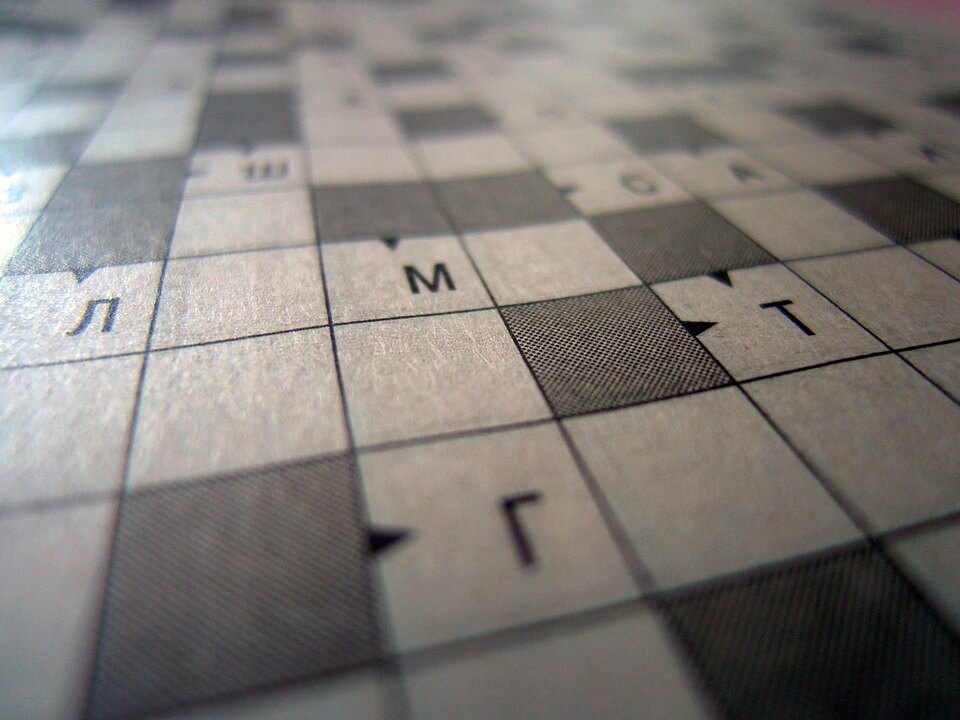 This gift for your girl squad literally costs nothing and works perfectly for that cute but dorky friend. Make the clues related to your friendship: how you met or those inside jokes that never get old. You two can solve the puzzle of your friendship together over a fancy wine and cheese platter—because you're obviously adults.
Looking for more? Here are 10 gifts perfect for your 2020 squad.
Written by Jillian Delaney
Christmas looks a lot different this year, but that doesn't mean you can't bring on the presents! Besides, who really likes getting up at four in the morning to go to the mall to fight the mob for a good gift? Now, you want something fun and special for your girls, right? After all, they are your personal therapists and future bridesmaids (if that route is for you!).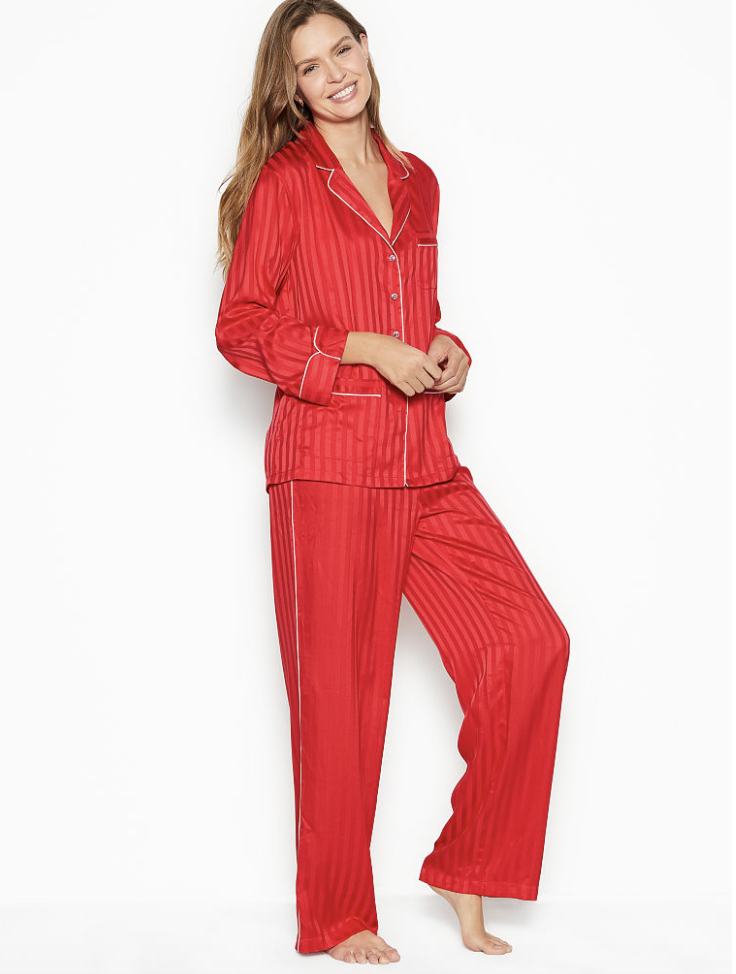 Who doesn't like being comfy cozy during the winter? I know I do—and VS has the best pajamas. They come in a ton of different patterns, which is the perfect way to give a little personalization for your girls. That one bestie that wears nothing but Christmas pjs from November 1st on? Check. Got another bestie who lives for flannel? Done! Plus, they come in different fabrics: from cotton to satin, you have a ton of choices to choose from. Then comes the big choice: shorts and a t-shirt? Long pajama pants and a long-sleeved shirt? Or, maybe, a crop top and some joggers (yes, that's actually a thing)! Either way, you are bound to find a set made for your girls!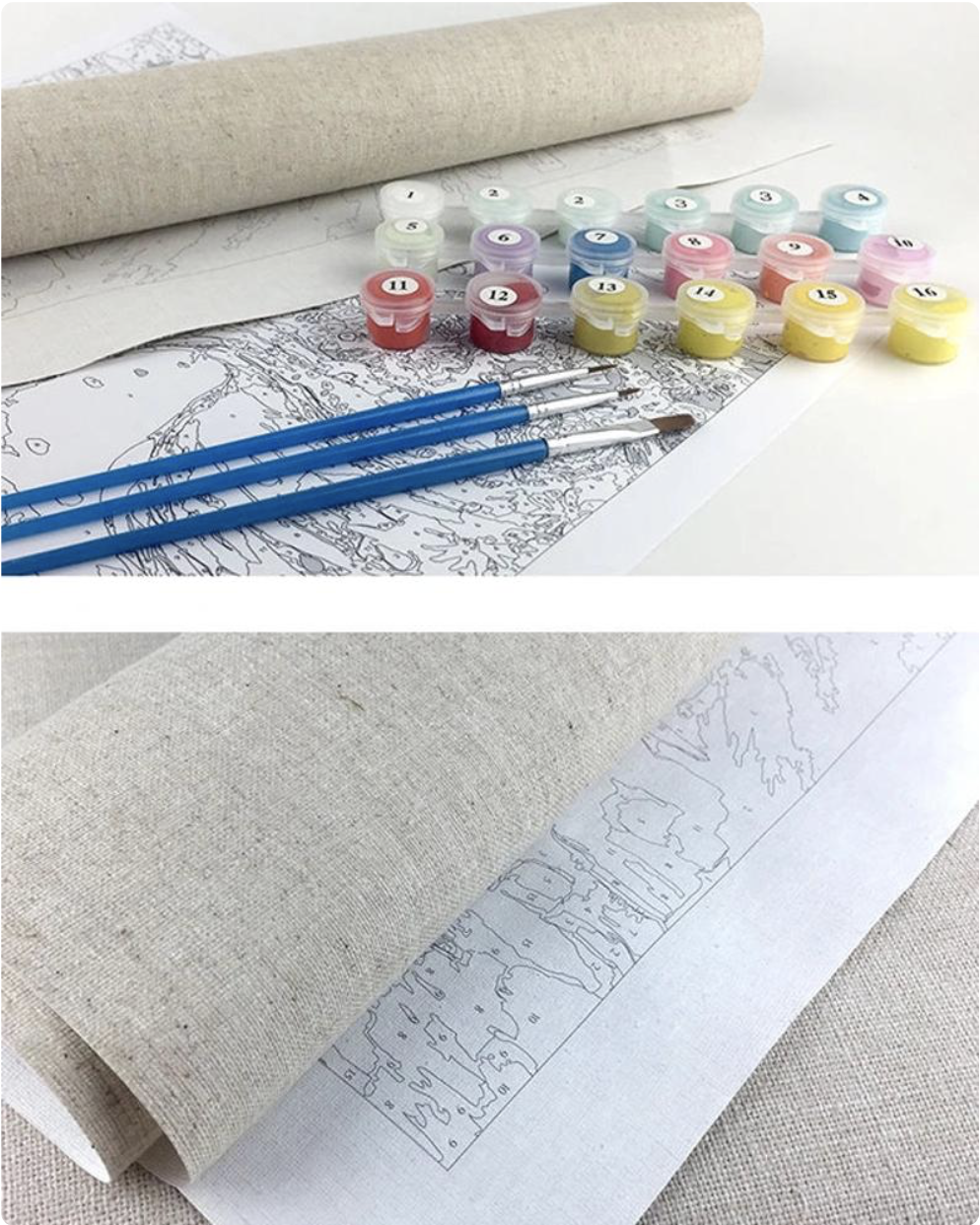 For my artsy girls out there, this gift is a fantastic way for you to give your best friends something sentimental. You can find a bunch of online stores that will take your desired photo and make it up on a canvas with custom paint colors for a great price. Pick a picture from an iconic night out, or from a memorable girls' trip, and bring it to life. A painting proves a ton of fun for you to make too, especially during quarantine—it gets to break up the daily cycle of sleep, school, food, TV, sleep. Not to mention that your friends will feel the love when they open up a painting of you guys!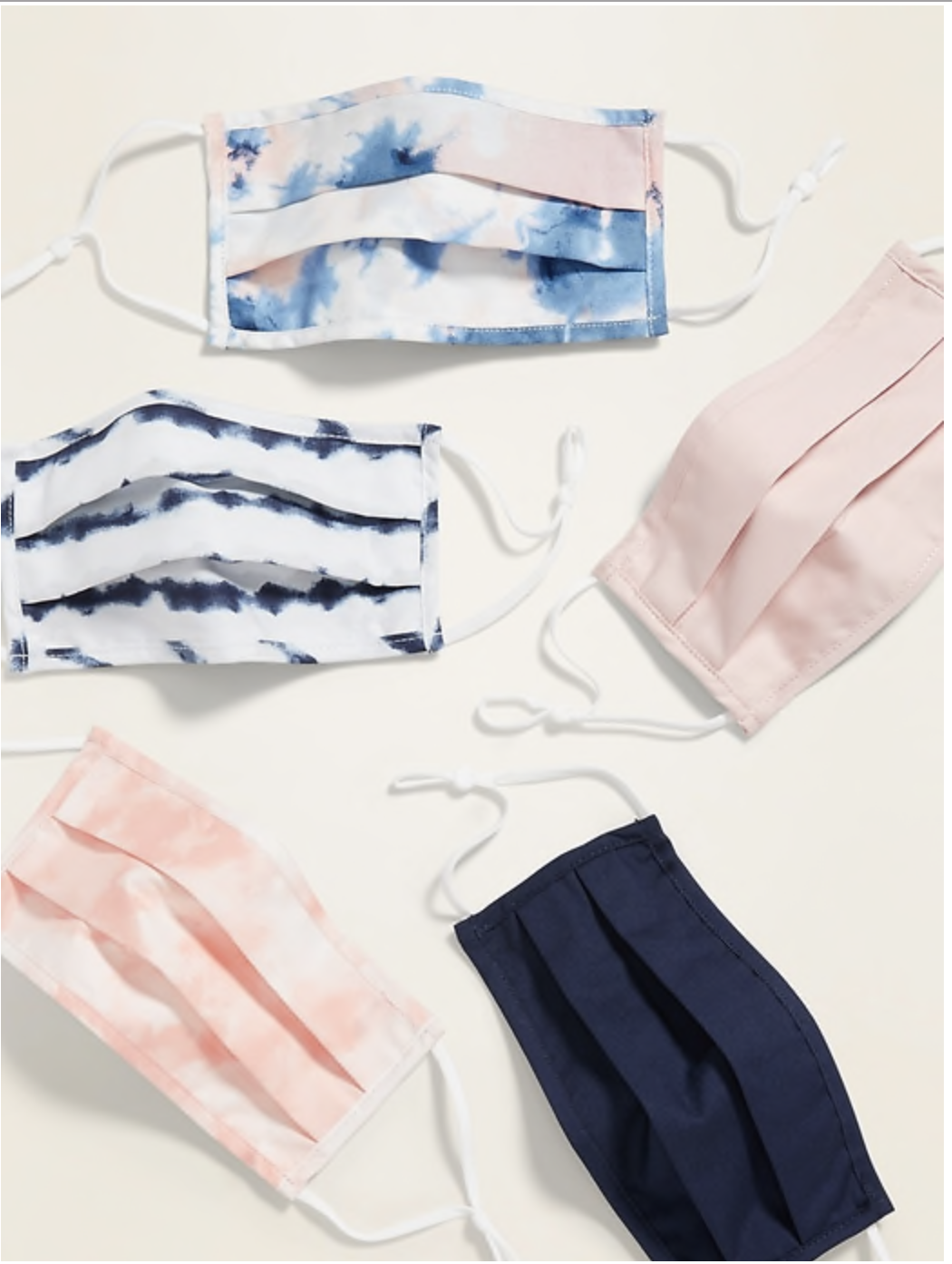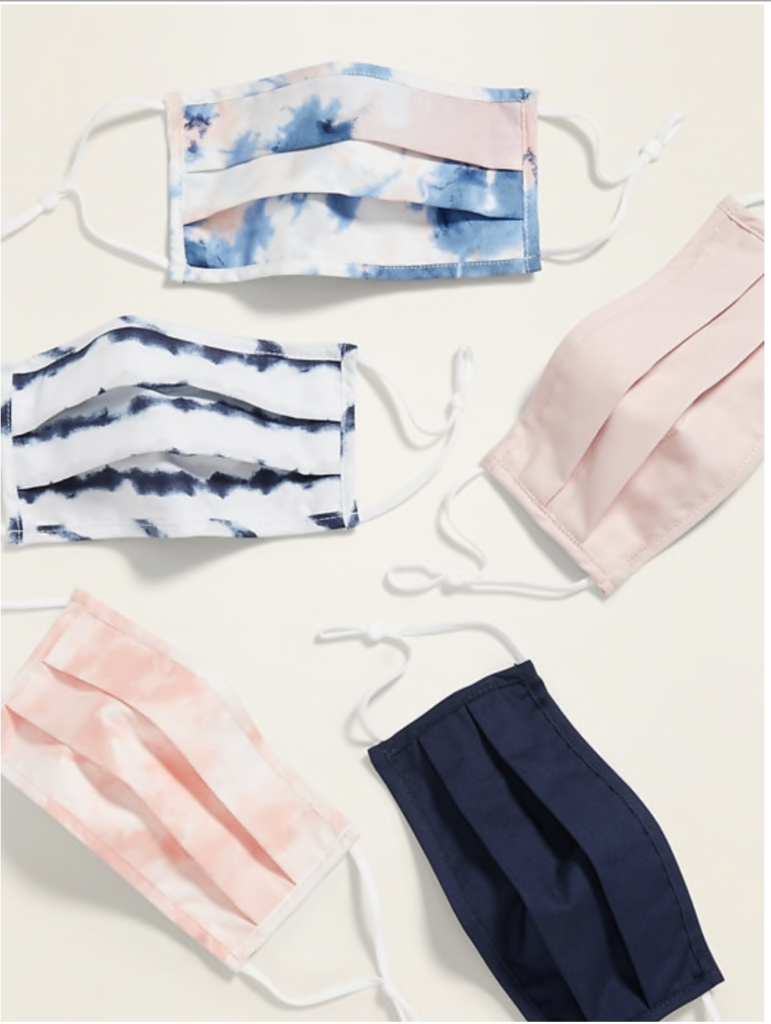 A very fitting stocking stuffer this holiday season: masks! Old Navy offers a ton of five-mask sets to pick from, and they're beyond cute. That bestie obsessed with animal print will get her wish this Christmas! And that other best friend with a soft spot for silly masks will also receive the best stocking stuffer ever. Floral patterns, tie-dye and simple colors can also be found here, just to name a few. Not really feeling the Old Navy masks? Pink, Victoria's Secret, Ardene and Hot Topic are just some of the stores that really have their mask game on point.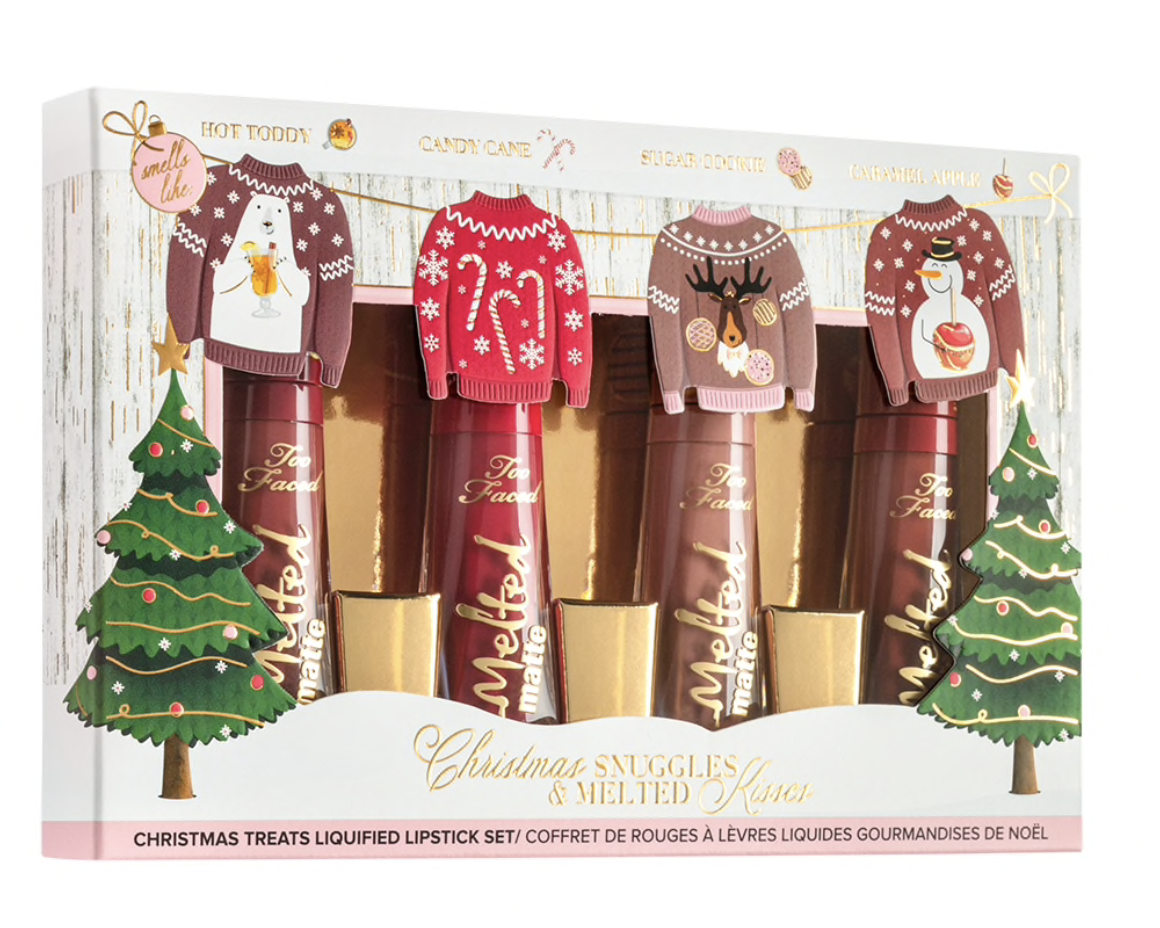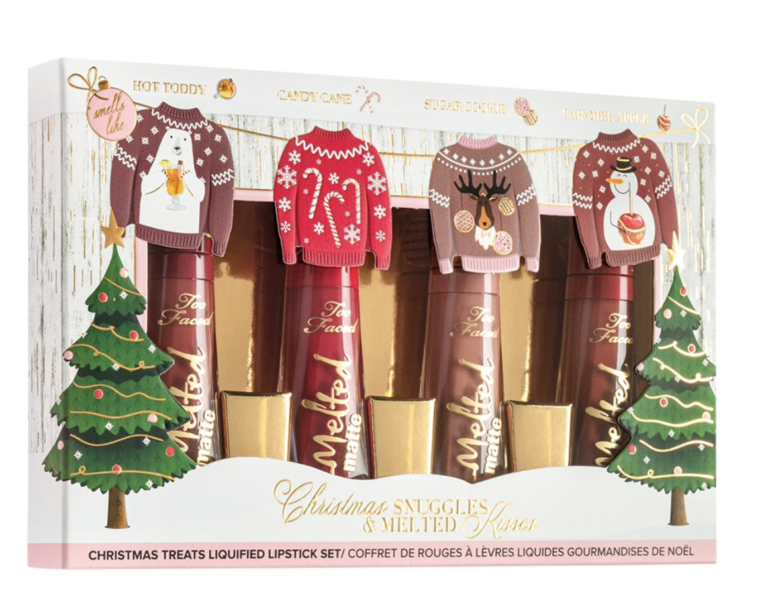 Finally, the essential set for that best friend obsessed with a good liquid lip. It has four shades that exude holiday cheer with the cutest names—seriously, who wouldn't want to wear a lipstick called Hot Toddy? The packaging is also adorable. Look at those festive sweaters!
"I feel like you can't go wrong with makeup gift sets. It's something girls really love, and really love receiving, and things that will be useful [to them]," said St. John's University junior Brianna De Simone.
Too Faced always has a great holiday line—but get them fast! They sell out quick.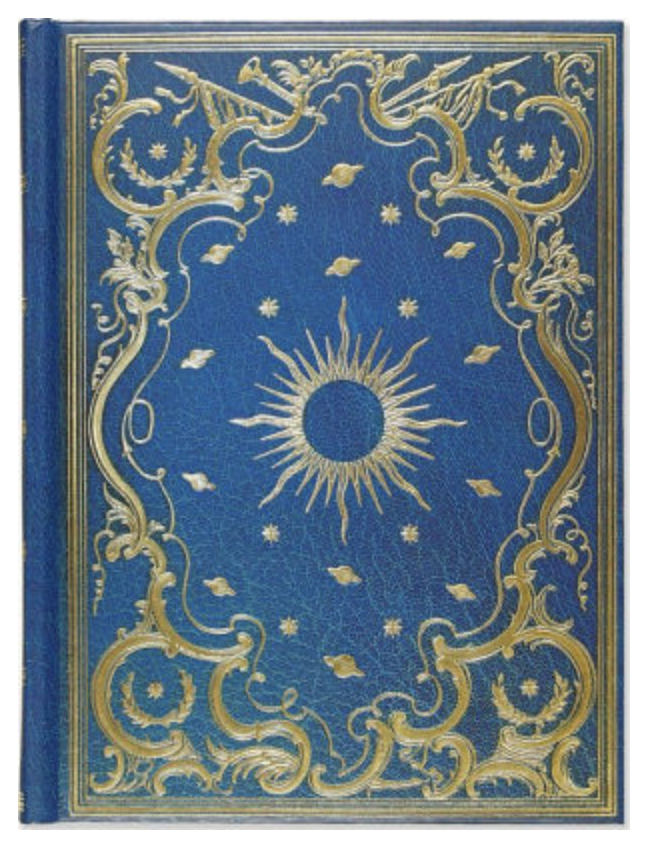 The COVID journal: a journal that you mail or drop-off to your friend group. The awesome part about this? You can do anything with it, and it can be any sort of journal! You can have a specific theme for each friend to complete, like a holiday spread for each of your faiths. Then you can do themes like movies, zodiac signs, books and, of course, anecdotes from their time in quarantine. Make a friendship bracelet for each friend and then stick it in the book for each one to take when it's their turn for the book!
"I would probably want to get something sentimental," said University of Southern Florida senior Tiffany Stucken. "I would want to get a gift that describes me…it has to have thought put into it."
That's the beauty of the journal: you can make it anything and everything.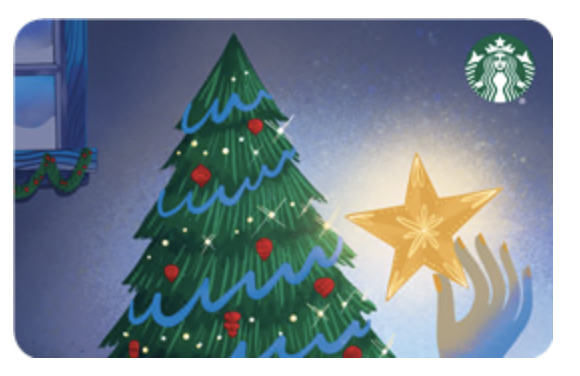 Starbies! You can never go wrong with Starbucks, and this represents a perfect stocking stuffer for the girls.
"My go-to gift for my girl squad would be a Starbucks gift card because we all drink coffee, frappes or anything else from Starbucks!" said Hunter College junior Kinderlyn Romhin.
Plus, it's COVID friendly! Being able to order ahead or use a gift card from your phone makes it super easy for your girls to get their coffee fix. Especially when New Year's rolls around, you're going to want to have that caffeine to stay up for that ball drop!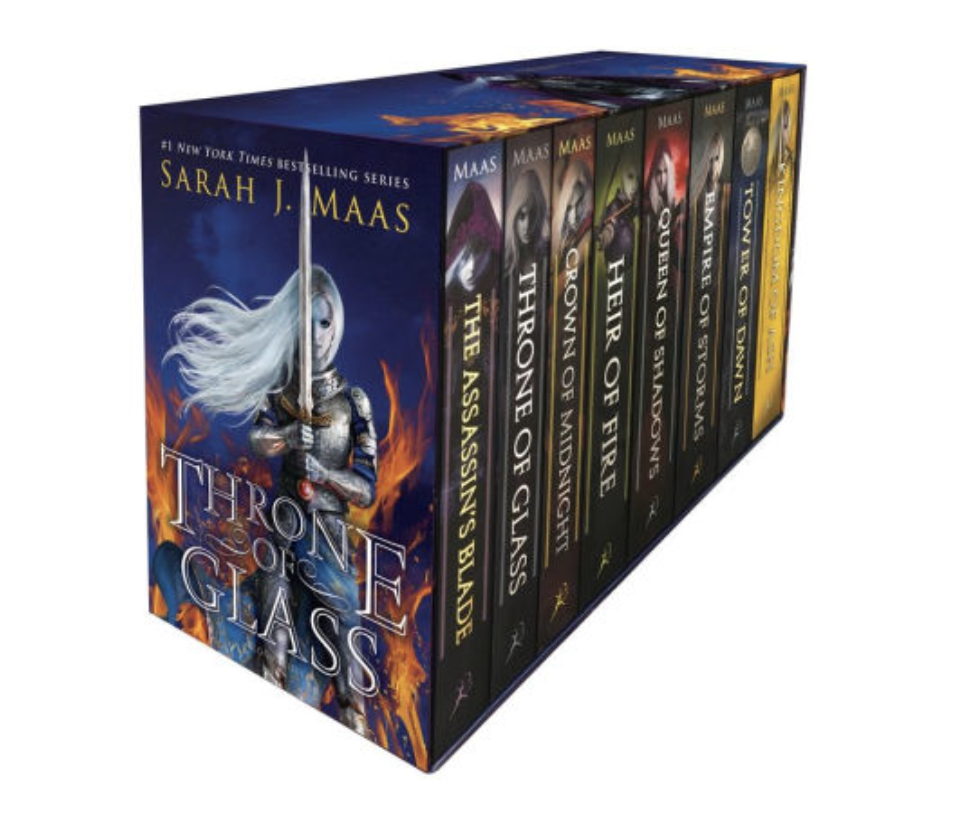 Do you have a bookworm girl squad? Then this series by Sarah J. Maas will definitely grab their attention. A superb blend of fantasy, mystery, action and romance, this series hits all of the bases for a fiction reader. And it's completed, so there's no waiting for another book—and you'll be left satisfied at the end. Oh! Almost forgot the best part… the main character? She's an assassin.
"I've read so many books and the main character of the series is the strongest female character I can remember. Girl squads always need more strong, independent women to read about, and Sarah J. Maas gave us that character in that series," said St. John's University junior Samantha Haynia.
Hermione, we love you, but it's Celaena's time to shine.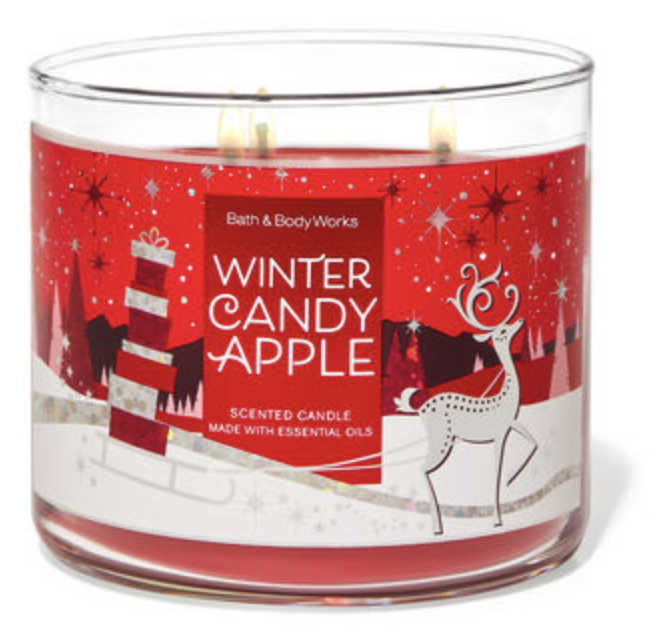 Another cool stocking stuffer: candles. Everyone loves to sniff some good-smelling candles, but COVID made that a little hard to do—so bring a few for your girlies to enjoy! The great thing about candles is that they are super versatile based on what you want for your friends. You can go to Bath & Body Works for their Christmas line to fill your friend's homes with holiday cheer, or you can go for a less traditional route. A ton of Etsy stores have fictional character-scented candles for your girls who love Draco Malfoy, Geralt of Rivia, Loki, etc. If that's not your cup of tea, you can also get a custom-made candle or make one yourself!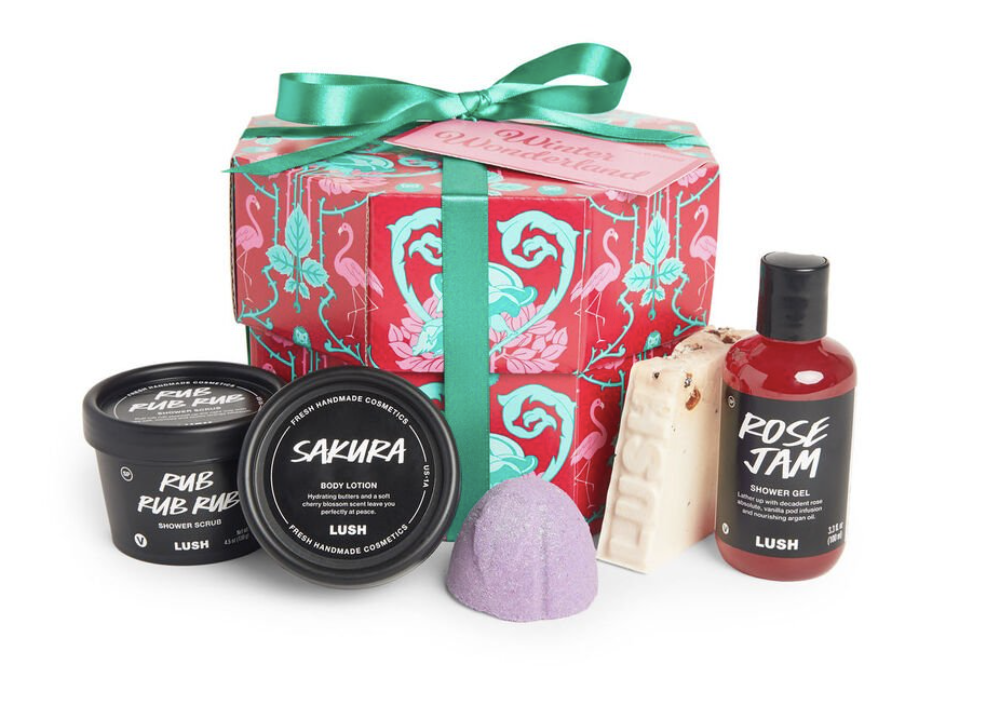 Self care is a staple in quarantine, so why not spice up this holiday season with some freshly-made bath goodies? Lush has a slew of sets to pick from with different products in each. Bath bombs, soaps, shampoo bars, gels—you name it, they got it. Their products and packaging are usually vegan and sustainable as well, which makes our environmentally conscious besties feel good before they even use them. Lush's ingredients just sound super yummy, too: cocoa butter, avocado butter, peppermint oil, cinnamon leaf oil, just to name a few. Sounds like a relaxing night in to me!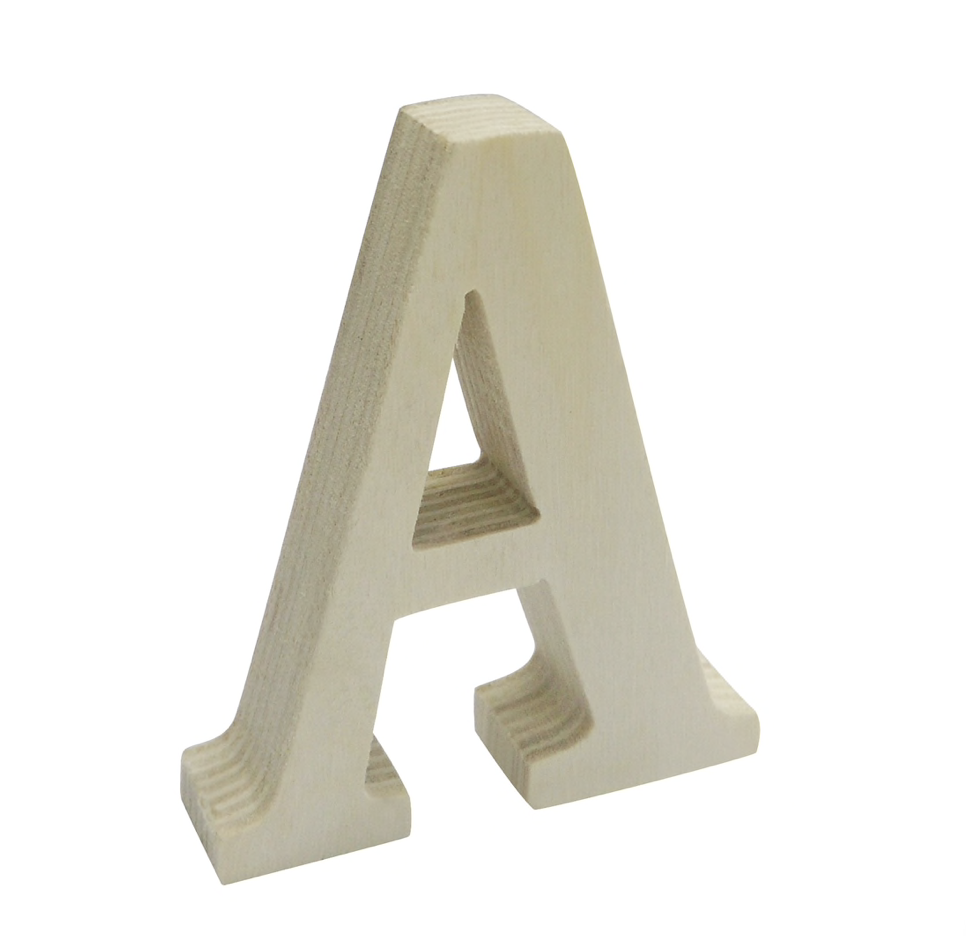 If none of these gifts really tickle your fancy, why not make something special for your girl squad? You can buy wooden block letters, photo albums and stockings from Michaels and have a craft night! Grab your favorite pics and some paint brushes because your personalized gifts will be a homerun with your best friends. Everyone loves when people show that they care, and what says that better than a scrapbook made by yours truly? Matching wooden initials for the girls? Seems like a perfect gift to me.
Need More Gift Ideas?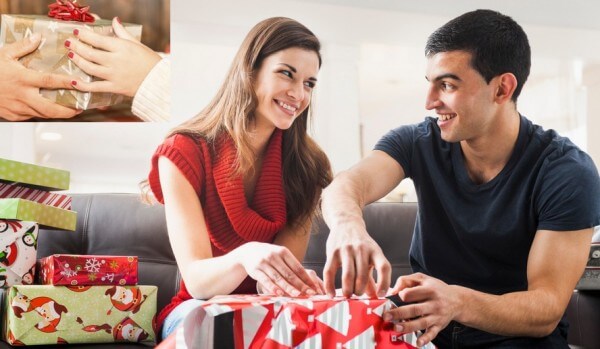 *Updated on November 24, 2020 by Jillian Delaney to include gifts 11-20.