You're sitting in your room wondering how wandered from the textbook to the Netflix. You want nothing more than to get your studying over with so you can confidently crush that essay question then never leave your bed again. Maybe your friends want you to come out to Norbucks (the Starbucks at the Norris University Center), but you know you can't concentrate with the gossip and lattés. We all developed different strategies to rake in the A's, but sometimes we just don't know where to put them into action. Whether you're looking for Harry potter vibes or the serenity of nature's beauty, you'll find the perfect study spot among Northwestern's gems.
For the Quiet or Pensive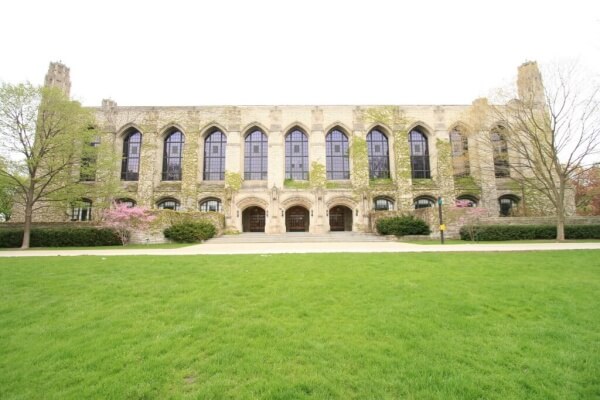 Often referred to as the "Harry Potter library," the numerous staircases and sprawling hallways of Deering Library lend themselves to some serious quiet time when studying. You'll find art rooms that highlight the building's gorgeous architecture and a secluded basement chair conveniently close to the bathrooms. "The Deering Library art room [is my favorite place to study] because the Harry Potter architecture makes me write magical papers," sophomore Abbey Boyd said. It also provides a secret tunnel between this hub of solitude and the main library, which serves as a toasty source of transportation to meet up with your friends when the temperature drops below zero.
For Indie Isolationists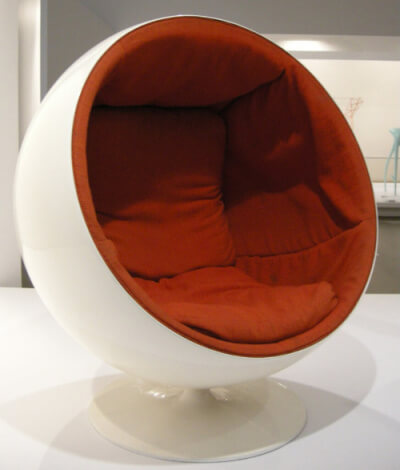 Perched next to Norbucks, the spherical orb chairs in Norris serve as a magical and silent haven for students to get absolutely anything done. You'll always see someone tucked into one of these chairs with their earbuds zoning out to their favorite tunes while focusing intensely on their work. "They're good for writing papers or napping. The sphere blocks out all noise so it's like you're in a little space pod," sophomore Liz McLaughlin said. However, you only get about five of these chairs scattered about, so go outside of peak hours to experience the magic of one of these heavenly orbs.
For Catholics and/or Couch-Lovers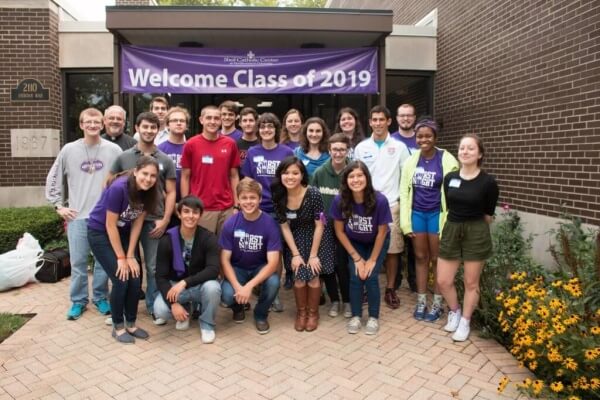 Whether you want to connect with your faith or munch on some free snacks, look no further than the Sheil Catholic Center. Sheil's library room gives you everything from comfy couches to tables where you can sit and cry over how much work you have to do. The sprawling basement provides the more secluded corners while the conference rooms give a cozy space for those who eat a five course meal while they study. "I love the snack table during reading week," freshman Will DeCaluwe said. "It was a nice way to relax during my first set of finals at Northwestern." Every reading week (the week Northwestern students prepare for finals), Sheil constantly refills a snack table to fulfill your salt cravings with things like Goldfish crackers and those peanut butter and cheese cracker snacks you probably haven't had since you were eight.
For Those Who Want Variety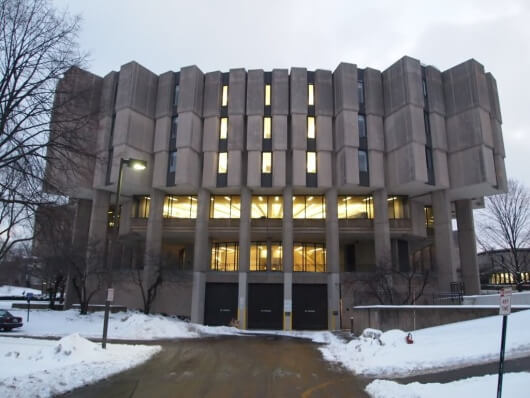 A classic choice: the university library. Every section of this massive library houses a cozy study spot for every personality. "The carrels in the deserted upper regions of the library are where I go for dead silence and seclusion to get work done. This is an excellent strategy, except for the occasional instances when people have sex up there — that's pretty awkward," sophomore Adina Goldman said. You can work in the collab room near the main entrance for some background noise, in the quiet zone for some no-distraction studying or you can hit up Café Bergson (yes, a café in the library) for some caffeine and sweet treats while you cram.
For the Social Butterfly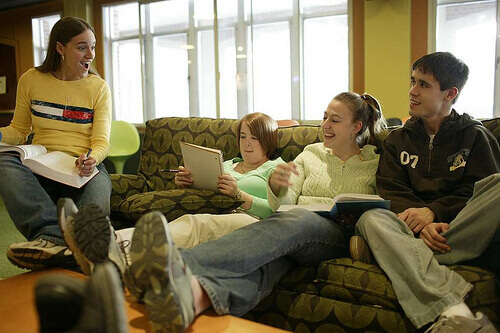 With the six-month winters Evanston usually experiences, it's no surprise that students want to stay in cozy dorms to study. Dorms with their own dining halls, such as Allison and Plex, become prime study spots and social hubs for Northwestern students. These dorms get the more spacious lounges, so your entire floor can go over stat notes while microwaving pizza rolls. On any given day you'll see students gathered around a giant table working out problems or chatting on the couches for a quick brain break.
For the Sassy and Secluded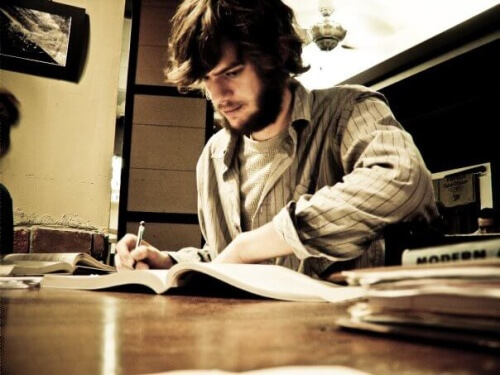 Just a few yards over from the orb chairs in Norris, you'll spot booths lined up against a wall. While they may induce flashbacks of awkward first dates squished side-by-side in a restaurant booth, this area caters to the lone wolves. Although these booths are made to fit two people sitting across from each other, no one ever dares to sit across from a stranger. Stretch your legs as you please to create a relatively large space all to yourself. "I like the chairs in the Norris Center with the mini walls between them because I hate people and I like to study away from them," sophomore Izzy Soluri said.
For the Outgoing and Upbeat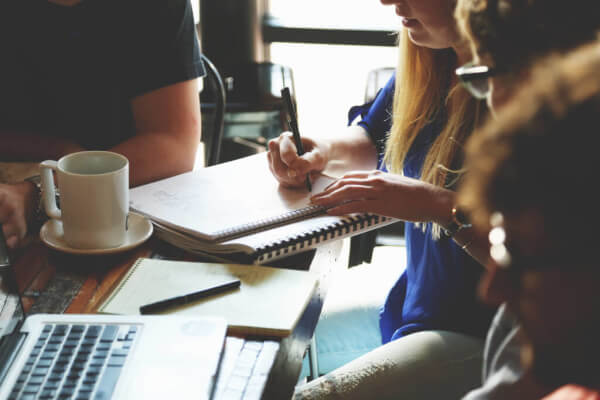 The Starbucks at the Norris University Center gives an option to those who crave noise rather than shun it. The study area right in front of the coffee counter provides benches and tables crammed together to fit your laptop, textbooks and all five tutors you need to pass chem . "My friends are always there and we can work together and help each other with homework. There's also good food, and the view of Lake Michigan is so pretty," junior Marina Porter said. Avoid mealtimes and go mid-afternoon or later in the evening to secure your entire friend group a spot.
For the Determined Coffee-Lover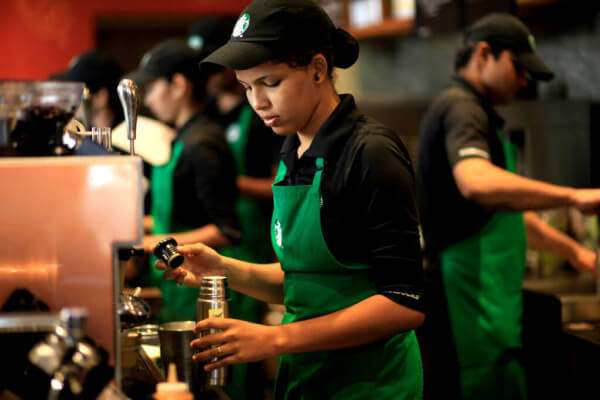 For those who like to venture away from campus (but just barely), the Starbucks on Sherman Avenue serves as a nice change of pace. Here, undergrads convene for two common reasons: caffeine and to get shit done. "Sherbucks provides a peaceful environment for NU students to study effectively," freshman Meredith Falk said. "Alongside friendly baristas and everyday Evanstonians, we can get hours of work done while enjoying a flavorful and highly caffeinated beverage."
For the Solo Adventurer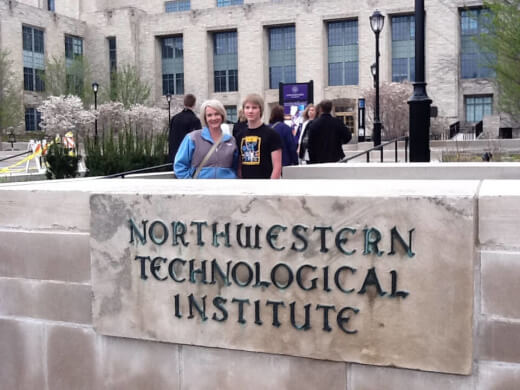 Tech (also known as the Technological Institute to outsiders), houses no living soul in it's barren wasteland outside of class hours. However, you can always spot a smart student or two in one of the building's empty classrooms, whether it's midnight on a Friday or noon on a Tuesday. "My favorite thing to do, especially during winter, is to just find a random empty room in Tech and cram there. No need to go outside when they are always available," sophomore Kiyrie Abernethy said. Rumor has it at least ten thousand rooms take up take Tech, so you can easily find a space that suits your studying needs.
For Those Looking to Switch It Up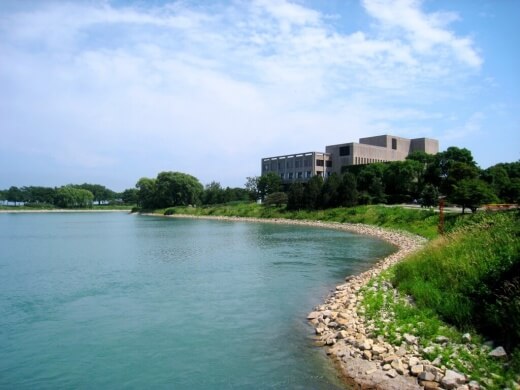 If you want to appreciate the natural beauty of the campus but still need the man-made beauty of WiFi, walk down to the lakefill. "It's nice to take a break from the usual places, like my room or Panera, and head out to the lakefill. It's a great place to run in the mornings, at night or just to appreciate nature while you study," senior Nicole Hemken said. When it gets too hot in the spring for any Midwest native to handle, the lakefill allows you to pick up that gentle Lake Michigan breeze. It only requires a 10 or 15-minute walk from campus, so just getting there and back provides enough of a workout for the day. Right?