Sorry folks, but after this fall you won't be able to call anyone toting a pumpkin spice latte a basic b—h. Not because of their drink choice, but because of their rocking fall fashion. Use your walk to class or walk of shame to strut your favorite beanie, elongating knee-highs or stud bomber jacket. Finally, fall welcomes back my favorite fashionista quote, "A good outfit is a good day."
1. Beanies
Although my curly mane hinders my ability to sport Neffs and Love Your Melons, I strongly suggest adding these to your collection of baseball hats. While baseball hats are reversible and perfect to hide from last nights hook-up, beanies create a fashionable package of warmth and style.
Where to strut your stuff: Long nights in the library and early 8 a.m. classes can add some flare with your spacecraft ombre beanie.
How I strut my stuff: I wish my hair would let me live my life and add that cute new beanie to my otherwise boring attire.
2. Bomber Jackets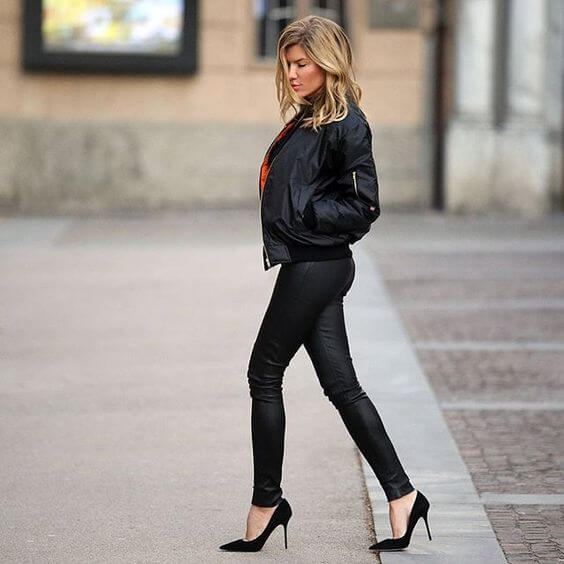 Goodbye plain ol' North Faces and Patagonias. Hello and thank you to Tom Cruise for starting the bomber trend years before most of us were born. Like a lot of the featured fashions, the bomber jacket has more functions than trigonometry.Gender neutral, warmth, layering and the possibility for accessory and unique design; how could we not follow Tom's fashion sense just this once?
Where to strut your stuff: Bomber jackets have a place in every outfit, but since they add a certain edge to any outfit, sport your latest look in any hipster bar or café.
How I strut my stuff: As soon as I snag mine, I plan to add it to any outfit with too much black, along with the stilettos I wish I owned to mix sleek, casual and bad-ass.
3. Boots
I thank my parents every day for birthing me in September; a September birthday means an excuse to ask for the newest fall trends. Since transitioning from Abercrombie into fashion sanity, every September a new pair of booties, moto or military boots, riding boots and Timberlands (it's not what you think) shuffled into my closet.
Where to strut your stuff: Anywhere and everywhere.
How I strut my stuff: I wear my all-black Timberlands almost everywhere: class, tailgates and through the snow. They add an edge to every outfit. If your school loves to party, snag a cheap pair of booties to battle the frat juices in style!
4. Boyfriend Jeans
Saturdays are not for the boys, but the boyfriend jeans. I admit I love my go-to boyfriends so much that I sleep in them; honestly I may even go as far as they are more comfy than cuddling with an actual boyfriend.
Where to strut your stuff: While my BFs make my struggle-to-class look functioning, they hold the power and hominess of sweatpants.
How I strut my stuff: Since my BFs have holes, I like to throw on loud patterns underneath to add more warmth and funk.
5. Jean Jacket
Fun fact: I received my first and only jean jacket from J. Crew for free. If you don't think that's fun then you don't know anything about the struggles of fashion on a budget. Since ninth grade, my jean jacket serves as my go-to piece to polish off most outfits. Who wouldn't want to wear an homage to the best decade (catch me circa 1999)?
Where to strut your stuff: Is there a wrong time for denim? Ask Britney and Justin, they'd tell you no.
How I strut my stuff: Although people kid themselves when claiming jean jackets are warm, I love using a sweatshirt's warmth in combination for a look that edges my favorite Ramones tee and old, maroon chucks.
6. Knee-highs
As the geeky super hero of fashion, knee-highs do it all. Depending on the style, they create a preferable option of warmth as opposed to one of the most common fashion blunders of our generation: the fracket. Slip on knee-highs with your favorite bodycon on a Saturday night or wear them on Sunday mornings alongside a cozy sweater and cup of coffee. My favorites are often mistaken for expensive knee-high boots instead of my actual careful color coordination alongside go-to booties. Take what you want from a lowly fashionista, but I promise the power of the knee-highs will boost your compliments and confidence.
Where to strut your stuff: Anywhere and everywhere.
How I strut my stuff: Pair with any dress, skirt or shorts combination. No one will be able to take their eyes off your killer legs.
7. Oversized Flannels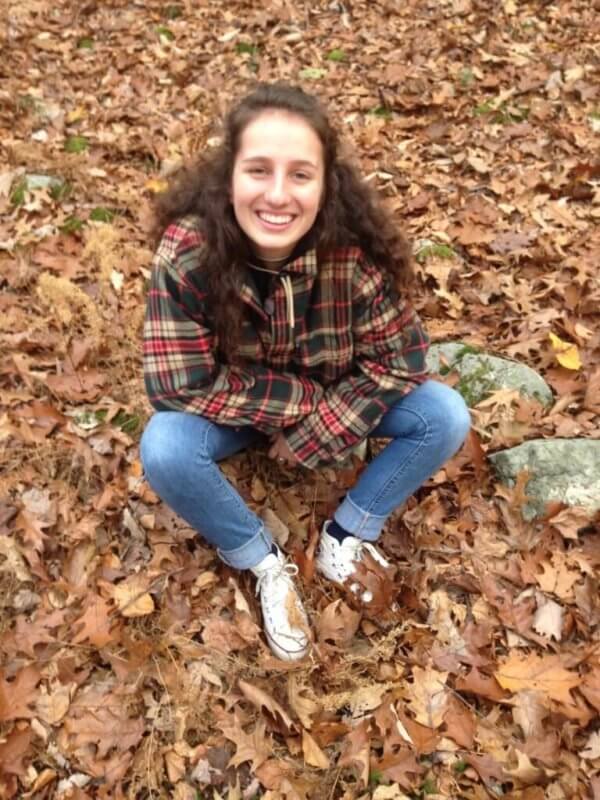 As much as I hate flannels for their obnoxious patterns, especially fitted ones, I always support the idea of its necessity alongside an equally bundled sweatshirt. If you're oblivious to my casual hints of the important compliment of a sweatshirt then I'm telling you now: flannels and sweatshirts are essential for quick weather-oriented ensembles.
Where to strut your stuff: Flannels remind me of camo, so throw on your favorite color combination and hide from your professors beneath an excess amount of the fall fabric.
How I strut my stuff: My one and only flannel from the gold mines of thrifting, Goodwill, follows me on my dreaded Friday classes because I don't care about anything except the weekend. So much so that my flannel sports the quirkiest elbow pads; I wear them with pride.
8. Sheer Tights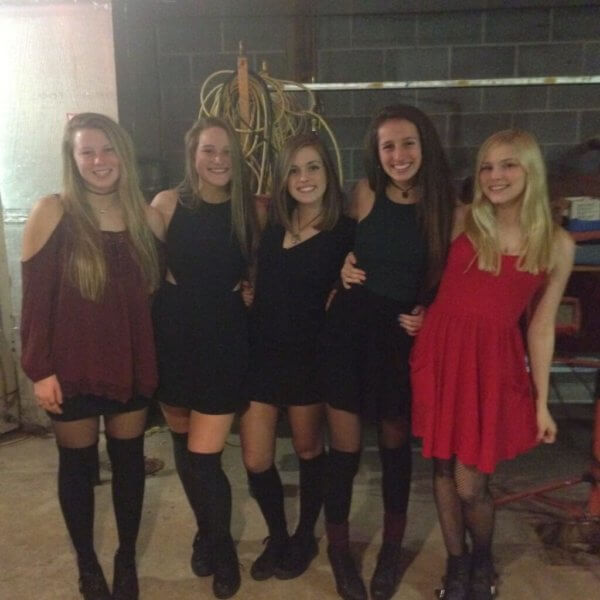 Sheer tights are to knee-highs as Rob Gronkowski is to Tom Brady, or for all you non-football fans, the basic peanut butter and jelly analogy will suffice. While sheer tights accentuate your sexy knee-highs and elongate your legs, they also go a long way in keeping the winter months and jeans at bay.
Where to strut your stuff: Where knee-highs lead, sheer tights follow.
How I strut my stuff: My go-to black tights accessorize my modernized Stevie Nicks look from Thursdays to Saturdays.
9. Turtlenecks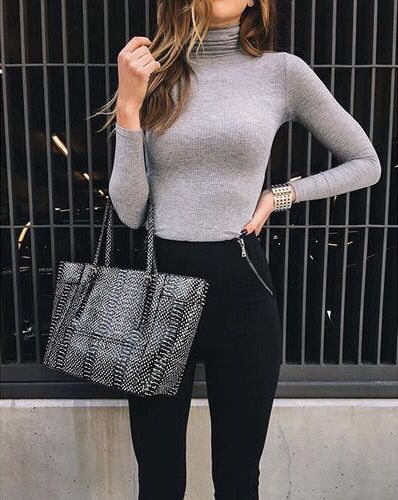 Turtlenecks no longer symbolize retro fashion after their resurgence last fall. The turtleneck phenomenon eliminates the need for unruly scarves and complete outfit changes before you hit the bars after a long day of classes and exams.
Where to strut your stuff: Like I said, throw on a turtleneck to study at the lib or even to go to a job interview. Then, release all your stresses downtown with a faux fur vest or jean jacket to spruce the chill vibe of your turtleneck.
How I strut my stuff: A form-fitting turtleneck tucked into my boyfriends helps complete the sleek look I'm trying to rock at my favorite café on campus.
10. Wrap Skirts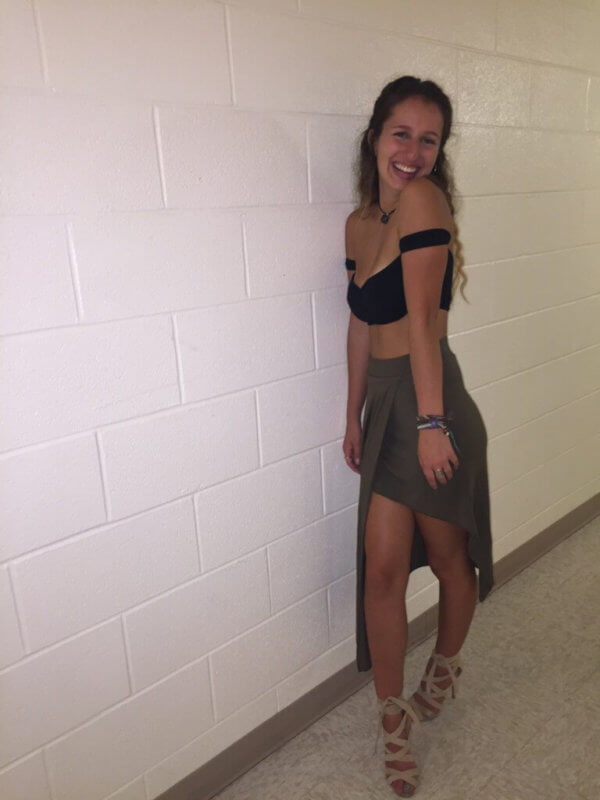 Skirts in November? I promise every fashionista has a method to their madness. While a wrap skirt offers some shelter from the cold, its fashionable attraction stems from its unique style and chic contribution to any outfit.
Where to strut your stuff: Wrap skirts and dancing to "Ms. New Booty" go hand in hand at any club.
How I strut my stuff: My discounted Free People olive wrap flows into any night out with go-to heels and usually a black top and choker to complete the party.