A wave of orange and blue fans swarm Ben Hill Griffen Stadium. A thundering chant erupts as the University of Florida agile football payers dart across the field. "This is the swamp" proudly covers the stadium wall declaring who the Gators are and where they're from. No other university or town tailgates harder than this swampland. Because here, tailgating isn't just a tradition, it's a way of life.
1. We're Obsessed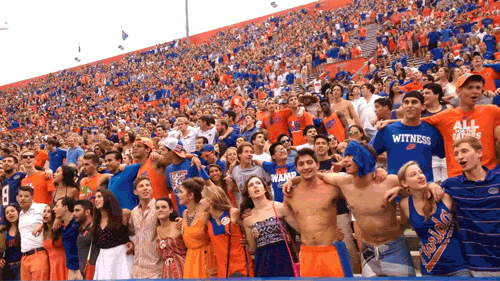 Gator fans obsess over football. We take this sport seriously, and for the entire Fall semester football is life. "People start so early in the morning. They spend all day—11, 12 hours tailgating," UF Senior Grayson Clark said. "Gator fans are dedicated. They'll park their car on campus the night before, and RV's will park two days in advance blocking off departments' parking lots. All of Gainesville cares about only the football games on Saturdays." Fans have no shame when it comes to tailgating.
2. Fuzzy Memory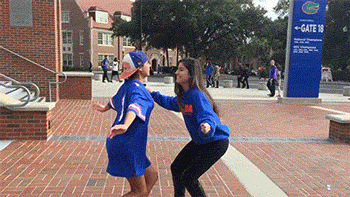 Most gator fans suffer from memory loss after an entire weekend of chugging beer bongs. Niranjan Rajput, a serious Gator fan and soon-to-be transfer student, said that he spent all day drinking and eventually wandered off from his friends' tailgate. "I woke up the next morning with a bruise, longboard and found a picture on my phone of me with three drinks in my hands." That's about the only hint he had about what happened the night before, and I'm sure many other Gators can relate.
3. From Infants to the Elderly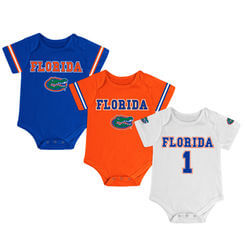 Tailgates aren't exclusively for the college generation. People of all ages gather together, families bond and people share in the love of Gator football traditions. "When you're in the community, [a] couple mile radius of the stadium, you're bound to see people. When you're walking to the game the friendliest people want to give you drinks [and] food," senior Matt Concelmo said. "You'll even see babies in full gator costumes and old people doing beer funnels." Start 'em young and keep 'em when they're old.
4. Rowdy Reptiles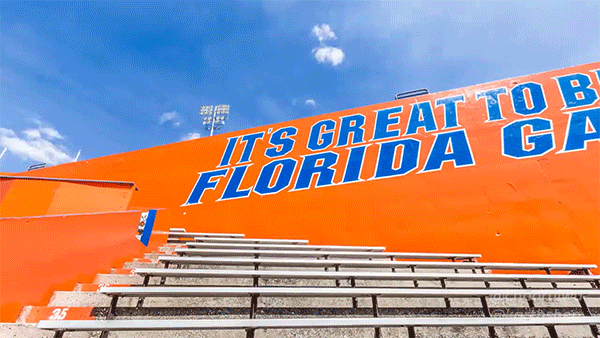 "When you walk to the game there's always a chant. It gets loud; no one is shy about it," Concelmo said. The Gators chant all over campus at any time of year, but this tradition intensifies during tailgates. Tailgaters unite around grills, smoke fills the air and burgers sizzle as fans keep the fire blazing with rowdy chants, whoops and hollers. "The words are what separates us from other schools—it's great to be a Florida Gator," junior Chris Thomas said. Prepare yourself for wild chanting and shouting the Gator Chomp at the top of your lungs on game day. It's bouta to get rowdy!
5. Shit Talkers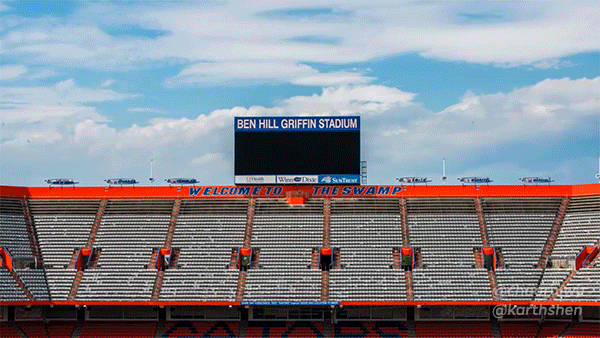 What's a football game without a little shit talking the opposing team? Gators still keep their cool and southern charm by avoiding violence, but no one gets out of The Swamp alive. "When we were tailgating, we drank and yelled at a mannequin we had of the opposing team all night," senior Taylor Dekalb said. Our Southern sass really shows up when football gets involved.
6. Game Over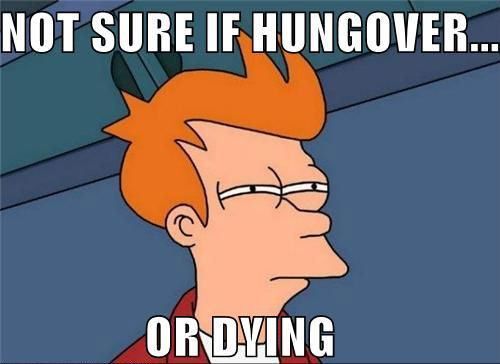 Sometimes UF students go a little too hard, which makes it difficult to deal with homework and practices the next day. But at some point the tailgating must come to an end. "Game days are pretty hectic. Some people would show up to Saturday morning practice hungover. I drove my roommate at the time home Friday night and to [band] practice Saturday morning. It was a miracle he didn't puke all over that field," Junior *John Smith said But what's a bad hangover compared to missing out on all the tailgate thrills?
7. In the Closet Fans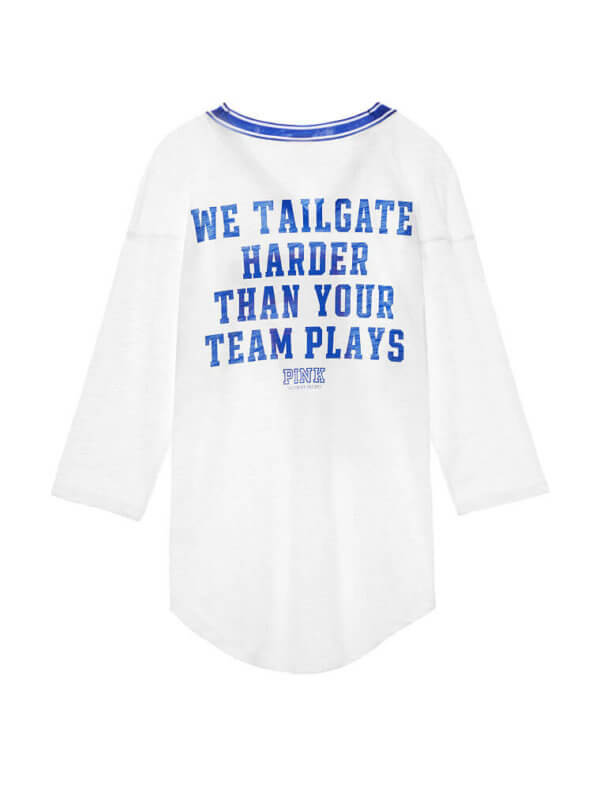 If you show up to game day without wearing Gator gear, you'll stand out like a sore thumb in a sea of orange and blue. Most students have an entire wardrobe dedicated to game day. Go anywhere around Gainesville and you'll find tons of Gator shops packed to the brim with Gator essentials. If you're going to tailgate like a Gator, you better dress like one too.
8. Please Don't Stop the Music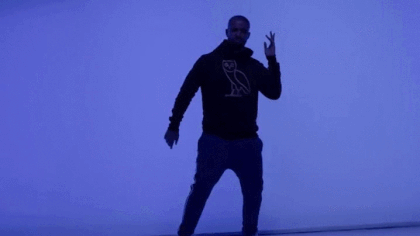 Each tailgate acts like its own mini party. Whip your way through the lines of parked cars or square dance around all the pick-up trucks. Singing and dancing adds energy to the tailgates, prepping a rowdy crowd for the even rowdier stadium. Although not every Gator wants to admit it, they're all secretly karaoke kings and dancing queens with a little beer in their system. It ain't a party without the music.
9. Party Like a True Gator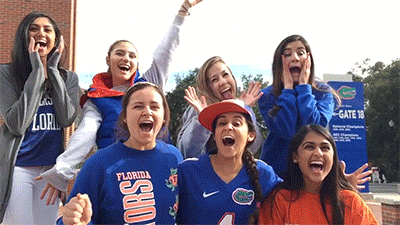 As if RV's weren't enough, Gators have taken tailgating to a whole new level—they have mobilized frat parties. "Last time I went tailgating an entire frat brought a bus," Dekalb said. A hoard of UF frat bros partying hard, playing B.P., chanting, yelling and blasting music makes FSU's tailgates look like toddler parties.
10. Nerdy About Stats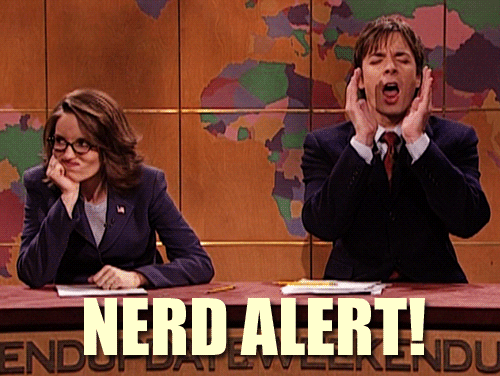 It's no secret that UF has a brilliant student body, but football season can definitely distract from weekend homework. Try pop quizzing any Gator who's tailgating on football stats and you'll find that they've spent more time watching football than reading their literature textbook. All true Gator football fans know their team's stats, past and present.