We Gators know we're cooler than our Seminole rivals, but because they insist on arguing every chance they get, it's about time we put them in their place and let them know how much cooler we are than them. It's damn near impossible to list all the reasons why University of Florida students are cooler compared to Florida State University students, so we'll keep it short and simple, that way FSU students have a fair chance comprehending these 10 reasons.
1. We Don't Just Accept Anyone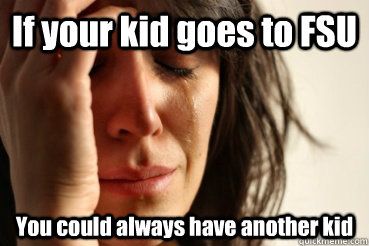 I wish I could make this one up, but it's proven that University of Florida students are intellectually superior to our Florida State counterparts. Sure, standardized testing is overrated and doesn't define a person, but over 96 percent of incoming UF freshman score above the national average on standardized tests. According to the 2014-2015 Common Data Set for FSU, between six to eight percent of first-time freshman achieve a score between 700 and 800 on SAT reading, writing and math, whereas 16 to 22 precent of incoming baby Gators have those same scores. "It is easier to be a gator than a gator hater," UF sophomore Jayna Goldstien said.
2. Diversity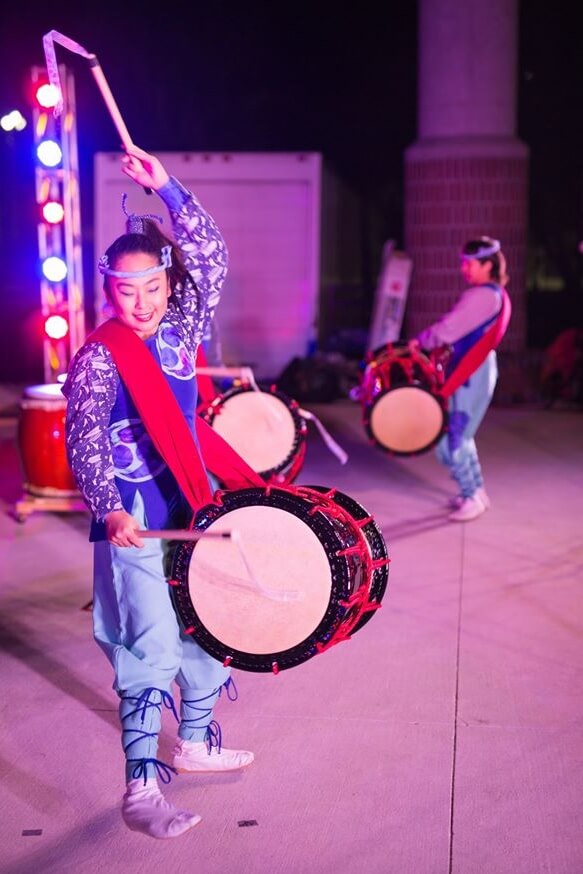 Florida is one of the most diverse states in the country, but FSU hardly reflects that. Our rivals to the north rank barely above average at #592 for most diverse undergraduate campus by College Factual; UF towers above at #307 out of hundreds of public and private schools across the nation. Events like Asian Kaleidoscope Month and Hispanic Heritage Month at UF teach students the culture of a small percentage of the student body through free events. Through hosting concerts, talent shows and food tastings, minority groups can have a voice and be heard.
3. Student Involvement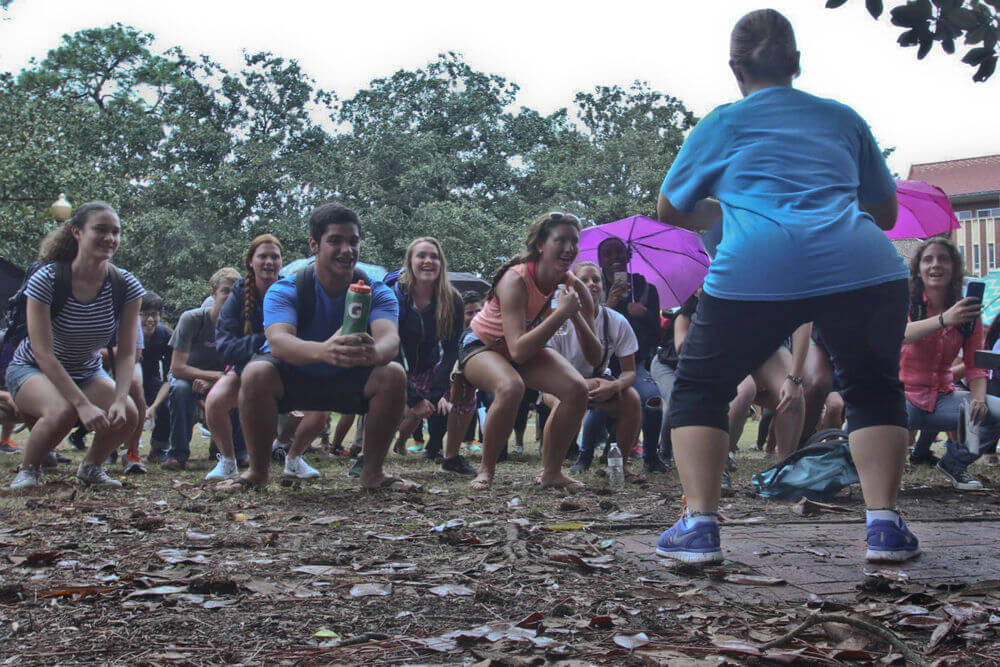 From clubs for Hispanic engineers to an all-saxophone orchestra, UF has over 1,000 student organizations listed on its organization directory. FSU only lists a fraction of that on their directory. These organizations aren't just for pleasure though; many of them have a real impact on students and bring awareness to crucial world issues. Gators for UNICEF recently arranged World Toilet Day to educate students about the lack of sanitary facilities across the globe. Equally as important are the professional business fraternities like Alpha Kappa Psi, or organizations like the American Constitution Society for Law and Policy (American Constitution Society), which sponsors guest speakers and programs that aid students to become polished professionals. With a variety of extracurricular activities, UF students can still enjoy their favorite hobbies all while having a well-rounded experience and skills necessary for the real world. "Being a gator is all about supporting one another through rain or shine, plus it is where Gatorade was created so with those couple things in mind I don't see how it's even a contest. It's hand down greater to be a Florida gator than a Nole," UF junior Meredith Adams said.
4. The Independent Alligator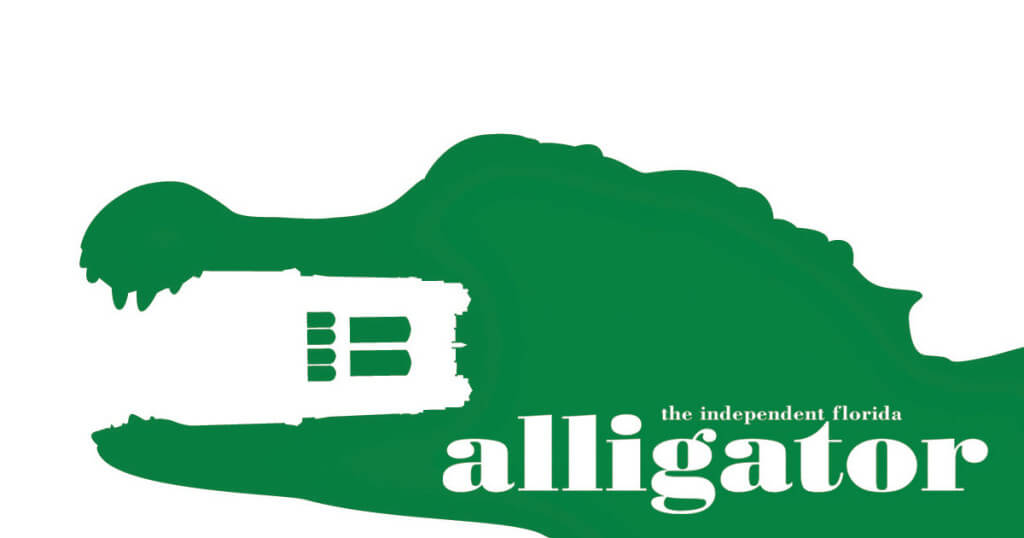 Journalists from UF and local community college Santa Fe have the chance to write and contribute to the largest student-run newspaper in the U.S. From opinion columns, sports pieces and even comic strips, the opportunities are endless for students here in Gainesville. Past Alligator writers have gone on to write for the Associated Press, become U.S. Representatives and even win Pulitzer Prizes. "UF students are always thrown opportunities for assisting researchers and professors. And not to mention the up and coming entrepreneurial city it's in; the school is full of opportunities and high chances for a successful future," UF sophomore Andrea Rodriguez said.
5. Innovation Academy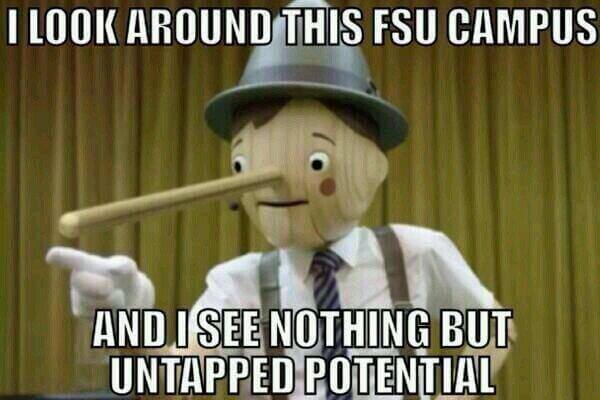 UF students are the only students in the country with the opportunity to earn a minor in Innovation. In the Innovation Academy, students take classes to strengthen their creativity, ethics, leadership and entrepreneurship abilities. "From Gainesville's thriving Entrepreneurial community, that is home to the nation's first entrepreneurial residence hall (Infinity Hall), to the creative and entrepreneurial curriculum of the UF Innovation Academy, FSU and Tallahassee simply isn't able to match us," said UF junior, IA student and former president of the Enterpreneurship club David Nassau said. "The closest Entrepreneurship area they have is off of a street called 'Gaines' – coincidence?"
6. School Spirit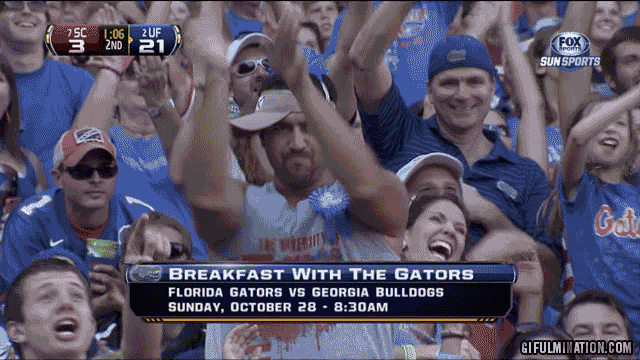 Whether you're eight years-old, 18 or 80, Gators naturally bleed orange and blue. Bleacher Report ranked UF second on the list of 50 Loudest College Football Stadiums, and FSU slacks behind at #15. Gator fans are so dedicated, you could see a person at the airport across the country in a Gator shirt, shout, "Go Gators!" and know that the person will chomp (right over left, of course) right back. There's a reason why no one gets out of The Swamp alive. "Two words: Gator Nation. It is unlike anything else and once you become a Gator you are apart of the Gator Nation for life. Nothing compares to swaying back and fourth in a sea of orange and blue singing, 'We Are the Boys' in the Swamp. In all kinds of weather, the Gator Nation always sticks together," UF sophomore Sophia Marchetti said.
7. Student Athletes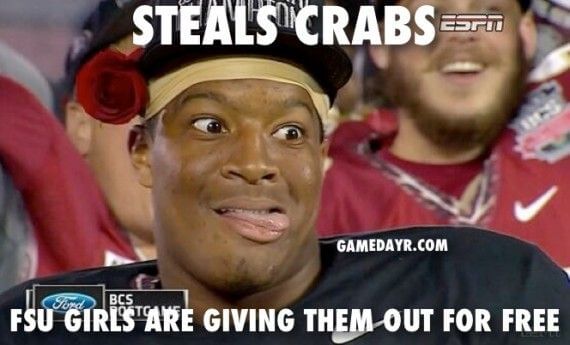 We had Tim Tebow and they didn't. Does this need any more explanation? Probably not, but I'll continue anyway. UF's women's gymnastics team has been NCAA champions three years in row, and the men's outdoor track and field team have been champions since 2010. Not to mention that UF's men's basketball team won back-to-back NCAA Tournament Champions in 2006 and 2007 and the Seminoles haven't even been a runner-up since 1972. While FSU student athletes steal crab legs from Publix, UF athletes pay for their own dinners in the dining hall, just like the rest of us.
8. Graduation Rate

Crossing the stage at the end of four long, difficult years at college holds itself high on the priority list for many people. Not everyone gets the chance to do so and not everyone does so in only four years. Regardless of the time taken to get there, just about 77 percent of FSU students receive their diploma, while 87 percent of UF students earn theirs. With our high freshman retention rate, UF is listed as a public Ivy League school. Surprised? Me either.
9. Salaries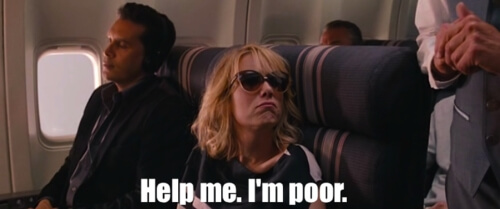 There's no doubt that your alma mater alone can skew how potential employers perceive your resume and interview. While there is nothing wrong with public state colleges, a degree from Yale says a lot about an individual. But when attending an Ivy League college isn't in your cards, why not attend the best state public school you can? For Floridians, that school is obviously UF. According to PayScale and their responses from UF graduates, the average salary for Gator grads working for 10 or more years is $86,300. Meanwhile, working a decade post-graduation only earns a Seminole about $77,600. It only makes sense that hard working people get paid the big bucks.
10. Notable Alumni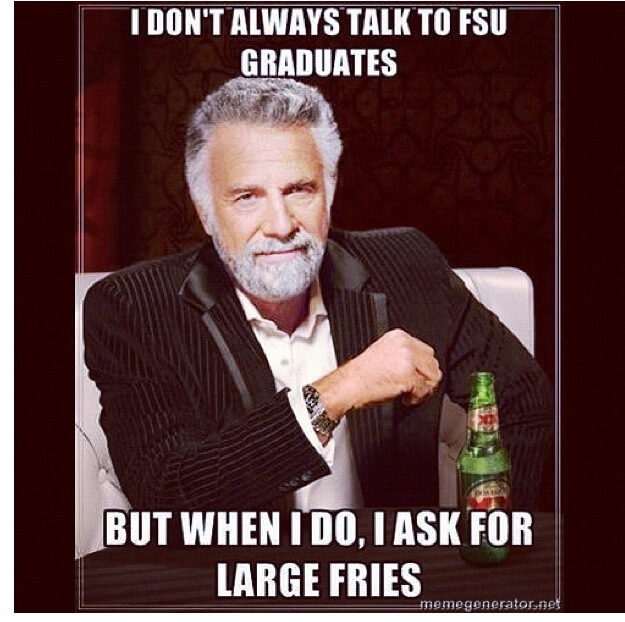 The Swamp only accepts and delivers the greatest. The name Glenn Renwick may not ring a bell, but Flo the Progressive Girl might. Renwick earned a master's degree in engineering from UF and is now the president and CEO of Progressive insurance. Abby Wambach graduated in 2001 after leading the Gator's women soccer team to the Final Four of the NCAA women's soccer tournament. She now holds two Olympic gold medals and the 2012 FIFA World Player of the Year. In even more current events, presidential candidate Marco Rubio graduated from UF in 1993 with a bachelor's degree in political science; even he knows that FSU only exists so that "people that can't get into Florida can go to college." And for all my YouTube junkies out there, you know green lipsticked GloZell with over four million subscribers? She earned a degree in musical theater at the one and only University of Florida. It's an honor to be a gator. "I have so many friends that go to FSU that always tell me they wished they went to UF like me," UF sophomore Kianna Brown said.
*Updated on June 8, 2016, with an original video.