Finding a fellow Gator in a crowd is just as easy as it is to remember "right over left." University of Florida students always bleed orange and blue, even after they graduate. Coming back for football games, the homecoming parade and dressing their kids in cute orange and blue outfits, UF graduates never lose their love for The Swamp. Check out some ways to know you've spotted a UF alum.
They Have Gator Apparel
Anyone that goes to the University Florida probably has a drawer dedicated to orange and blue T-shirts, sweaters, socks, scarves, beanies and just about anything else you can wear on your body. It's a right of passage to buy your first Gator tee at the overly priced Reitz Bookstore on campus before you realize that the Florida Bookstore across the street has the same shirt for half the price. Either way, you're bound to hold onto all of your "Beat *insert rival school here*" shirts and wear them proudly post graduation. Don't be surprised when a stranger shouts, "It's great to be a Florida Gator," as you walk through the airport in your favorite UF shirt.
They Drive a UF on Wheels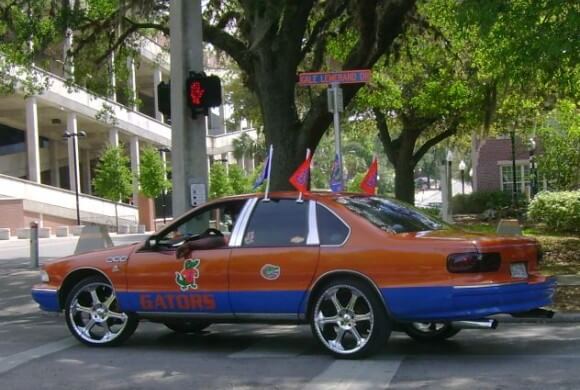 Having a UF license plate is something that alumni often receive as one of the many perks of giving back so generously to our amazing school. And if a license plate isn't enough, alumni probably feel the need to add a bumper sticker indicating what college they graduated from (i.e. engineering, business, education). No Gator fan ever said that having too much orange and blue is tacky. The proof is in the car flags; flags aren't just appropriate for game days, but everyday.
They're normally Gator Chompin'
Right over left, always. Whether you're in The Swamp cheering on our team or at a wedding celebrating with an old classmate, Gator chomping is the classic pose for any UF alumni. Even if you're half way across the world from Gainesville, why would you want to stand in front of the Eiffel Tower just smiling? Gator chomping is the only thing that feels right, and it's the only thing that is right.
Their Degree is in the Office
As the university frequently ranks among the nation's top colleges, the subsequent pride is no surprise. It's an honor to graduate and earn a degree from such a prestigious university. Accordingly, it only makes sense to spot a UF diploma hanging on the office wall of a successful business professional, teacher, engineer or doctor, along with other orange and blue décor of course.
They still show up for game days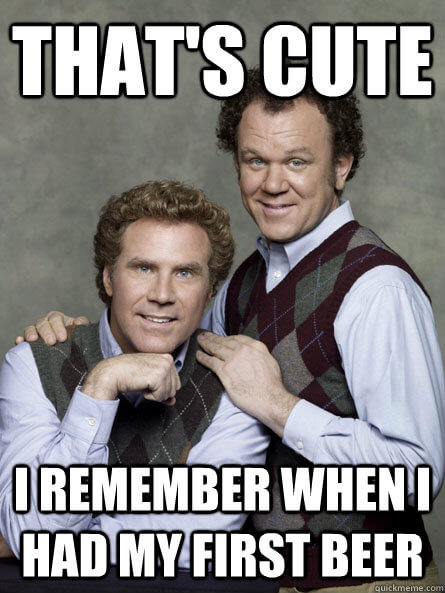 Every Saturday, Ben Hill Griffin Stadium's alumni section is bound to be full. The Emerson Alumni Hall tailgate before the game is nothing shy of packed either. Alumni of all ages love gathering 'round to reminisce about their glory days at UF. You could probably start a drinking game with the amount of times you hear, "When I was a student…" or, "I remember when…"
And they Bring Baby Gators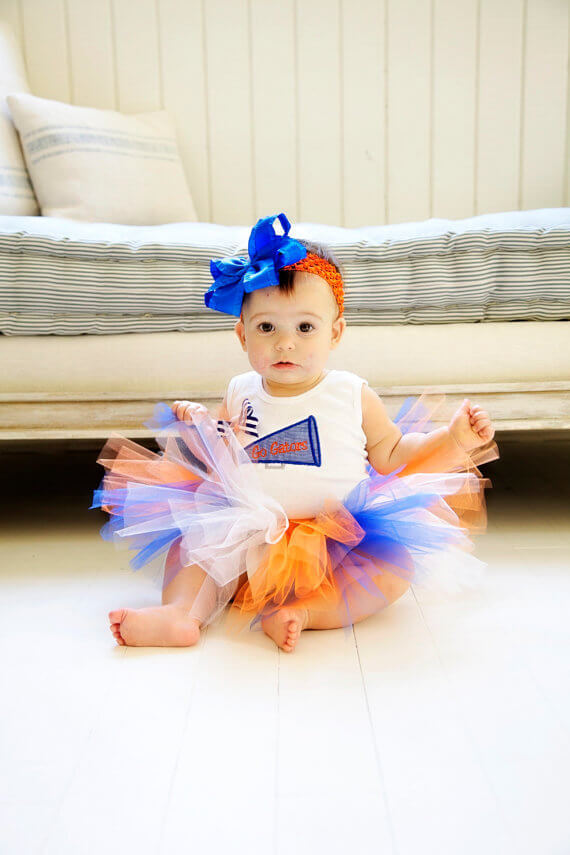 For the older alumni, who are finally starting families of their own, it only makes sense that their kids are decked out in orange and blue, even if their spouses aren't fellow UF alumni. From baby Tebow jerseys to little cheerleader skirts, the options are endless when alumni are ready to dress their baby Gators.
They violently hate FSU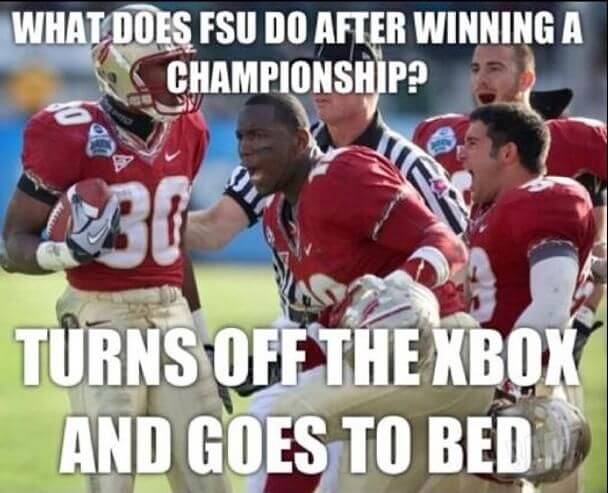 The pride that UF alumni have runs deep; just as deep is the hatred that they have for the Florida State University Seminoles and the University of Georgia Bulldogs. No matter how old a UF alum is, he'll never stop making jokes about UF's superiority, and how everyone who's not a Gator is Gator bait. Let's not forget shouting that "no one gets out of the swamp alive."
They name their pets after mascots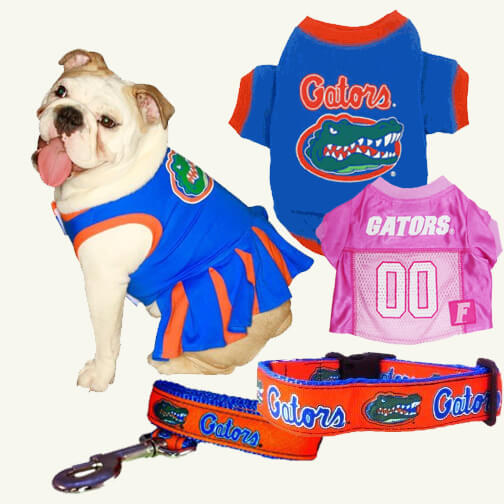 Albert and Alberta are the faces of UF. You can't have one without the other. And if you're a die-hard Gator fan, it probably comes as second nature to name your pets after them. But of course, there are those who take it to a whole other level and actually name their first-born Albert. Too much? Hardly.