You love your artsy friends more than anything in the world; they make your life more colorful and give the best gifts—because creative people manage to come up with the strangest, yet perfect, ideas. Whether your artsy friends are insane (which is likely), has no brain-to-mouth filter (extremely likely) or just unique af (definitely), you know there's the perfect gift out there to return the favor.
Your Disney friend already has mouse ears printed on every conceivable surface and clothing, so you'll have to reach deep into the Disney archives to find something they've been wishing on a star for. You can't wait for a fairy godmother to point you in the right direction, so you need to find your friend's favorite Disney masterpiece before hunting for the second star to the right and flying straight on 'til morning. If you want something that every Disney fanatic will love, snag an "In This House, We Do Disney" sign that'll broadcast that love to anyone who enters the secret grotto.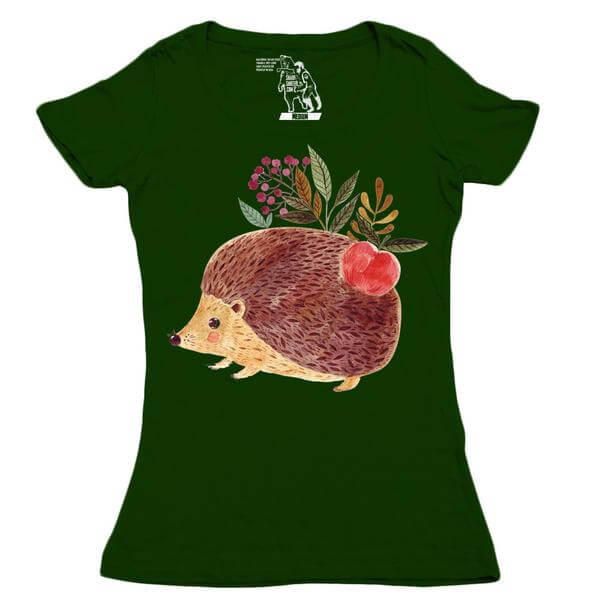 Hedgehogs are the newest, trendiest animal to hit the streets (and the internet). A fascination with these creatures comes from people uninterested in the norm and have rooms devoted to their furry friend. Stick with the tried-and-true method of getting a T-shirt designed with the mammal or seemingly innocuous bit of décor in its image for the perfect gift.
This friend recently tatted her walls with paintings and likely started eyeing the closet doors and the ceiling fan not long after. The only thing that managed to avoid the paint brush is the bed, so that's where to look when searching for a gift. After spending hours working diligently on a project, this friend want nothing more than to fall into a cloud of pillows. The softness sinks into their bones and relax muscles they didn't realize existed.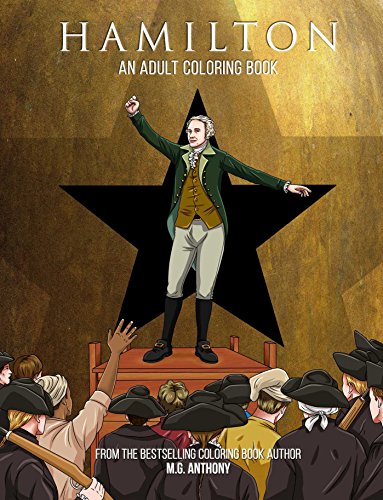 Figure out what keepsakes theatre lovers already have before spending all your rent money on something. Obviously you can't buy a Hamilton ticket (unless you're unbelievably rich college student and have enough precognition to have bought it before the premier), and your friend already has the soundtrack. So just get the next best thing–A playbill, poster or coloring book (those are all the craze now, right?)—and getting it signed will leave your friend helpless.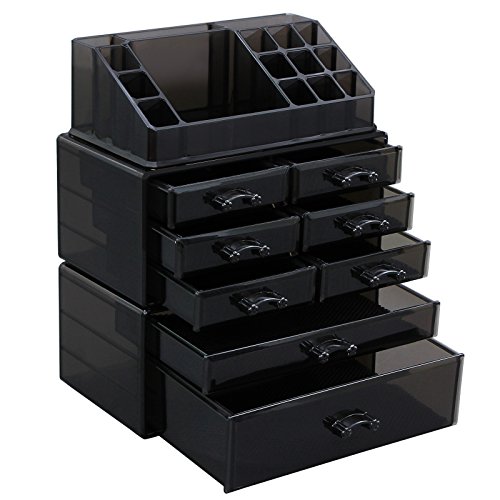 For the friend who shops at Colourpop and has a drawer filled with Real Techniques brushes, you need to realize that buying more makeup ironically isn't the perfect gift. Your friend either already owns it or you'll spend past your budget on a palette that she'll actually use. Luckily there's another option. Your makeup artist camarade is likely the least organized person on the block—she likely has a lip pencil sticking out of her bun and swatches all over her hands and face. Giving that friend a way to organize and cope makes all the difference in whether she makes it to class tomorrow.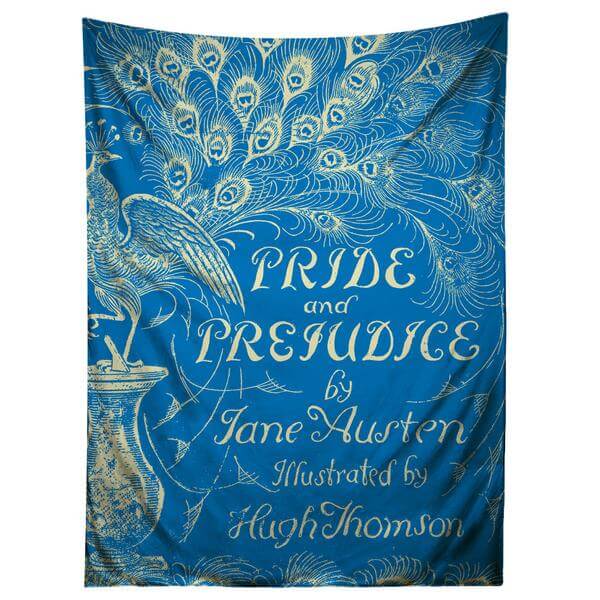 Anyone who sits for hours reading books and dreams of ways to live in a simple worlds deserves a well-loved and well-worn rare edition of their favorite classical novel. Pair it with a tapestry detailed with images from that same novel and you're almost guaranteed a free essay later this semester.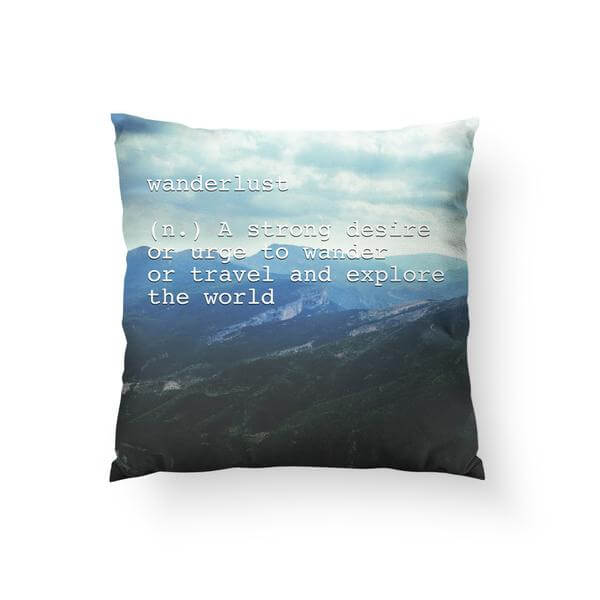 This friend imagines the different worlds in books and movies and pictures what life would be like to live there. You know, this is the friend who wanders around the world during winter break or desperately wants to (and pins dream destinations.) Since buying a plane ticket isn't in the budget, give him or her the gift of looking at their wall or bed and instantly transporting to a different place.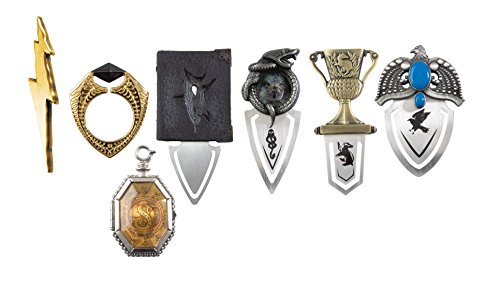 Your friend who belongs to Dumbledore's Army and practically lives at the Wizarding World of Harry Potter deserves a gift a little bit magical. After becoming master of the Deathly Hallows and tattooing the sign of the Peverell brothers on the back of her neck, you know she's going to sit down and read the entire series for the 394th time while proudly wearing her house colors. Why not get a gift that will be useful on that endeavor? These Horcrux bookmarks aid your friend along the magical Hogwarts journey (there's one per book and they won't damage the pages) and will be taken great care of. Always.
Aca-tired of that friend who can't quit humming? You've spent so much time listening to their attempts at vocal percussion that you can't help but learn the do's and don'ts of singing a cappella. Straining the voice or getting a cold lead to the unimaginable: nodes (but at least it's not herpes!). Getting a tea set and some rich teas—plus tons of honey—is the go-to gift for your aca-friend. If you can DIY-paint the set with quotes from their favorite soundtrack, your gift will be much more effective at making your friend's sick days just a little bit better.
Price: $29.99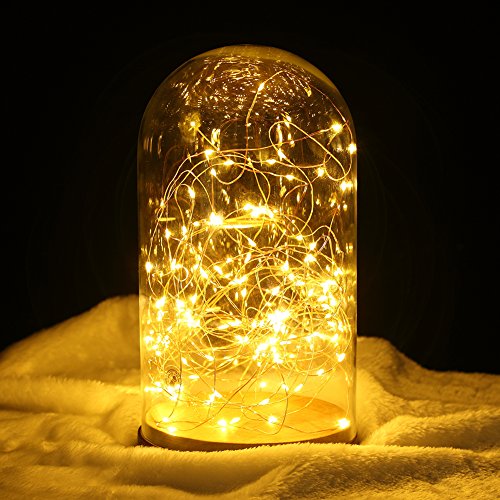 Along with fancying that supernatural creatures live among us, this friend has a room that reflects the dream of becoming one of them—wings and all. Why not help out by adding some extra fairy dust to the space? Hanging fairy lights and lanterns from the ceiling gives the room something above and beyond (and provides some extra light for those late night magic adventures).
Price: $13.99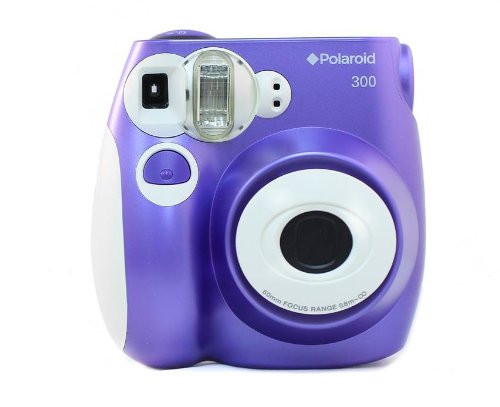 Playing around with Sepia and Nightlark is fun, but nothing beats holding your photographic masterpieces in your hands. Bonus: this can double as home décor. Use the polaroids to make unique scrapbooks or massive wall collages with string lights to turn your dorm's bland, white walls into a twinkling art display. "I love polaroids," Temple junior Brittany Valentine said. "They've made a comeback in popular culture because everyone loves the vintage aspect of it, and the instant gratification of having a printed picture right away. Plus the come in really cute colors!"
Price: $80.00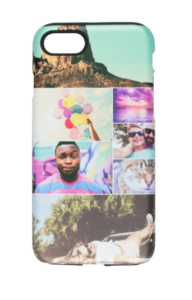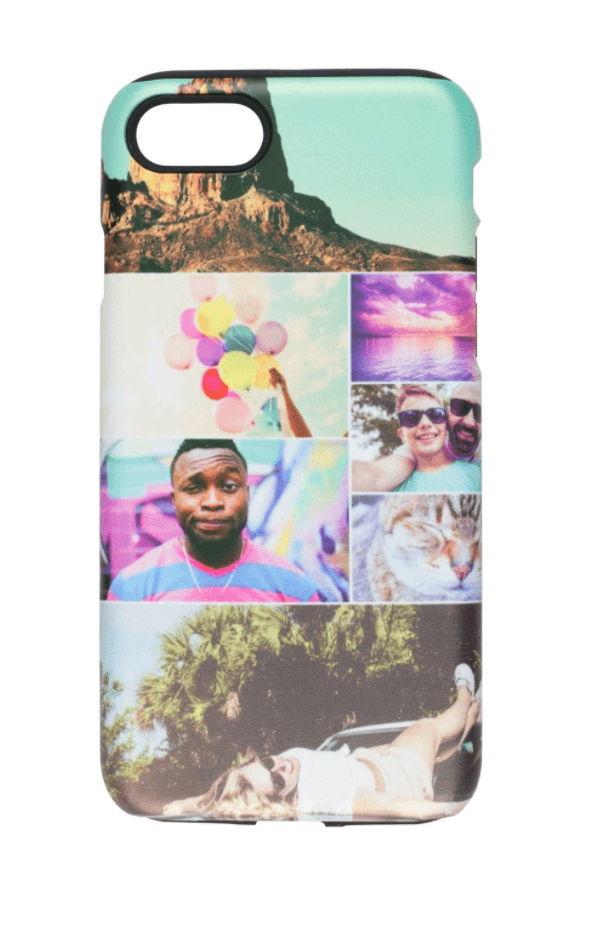 Feed your friend's creativity while showing how much you love your memories together. Create a custom collage with photos of the best times you two have shared. It might look like a child's drawing compared to their artwork, but they'll still appreciate your effort.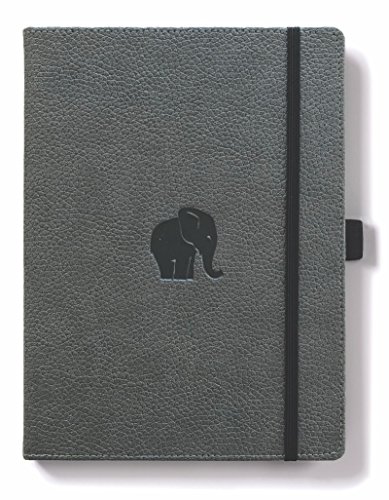 Hey, college is rough. A beautiful journal will allow your writer friend to let it all out. Bring out your friend's inner Hemingway with a place to unleash all their creative thoughts. Plus, a handmade leather journal is basically a work of art in itself. "I always appreciate it when people give me things that were handmade by another artist," 2016 Temple alum Carly Reed-Scott said. "Something that shows you appreciate the hard work that goes into the making of these things."
Price: $19.95

Accio, Netflix! Perfect your wizarding skills with a Harry Potter wand remote control. Who says you need those frat parties for an epic weekend? Reach full blown HP-ception levels by using this wand during a Harry Potter marathon. Just make sure you've got a few spells mastered before the battle of Hogwarts.
Price: $49.00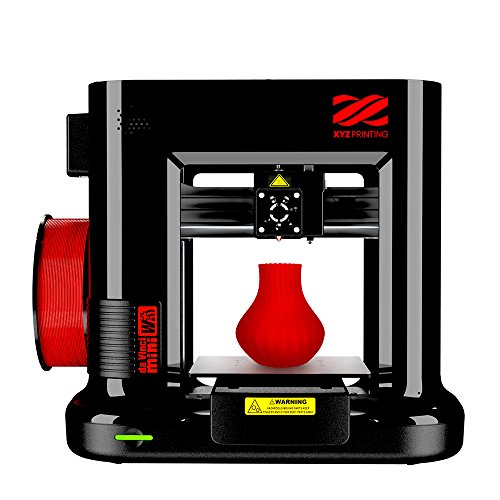 Give your creative friend the power to make literally whatever he or she wants with a 3D printer. From jewelry to candle holders to iPhone speakers, the possibilities never end. Regular printers are also always helpful for creative endeavors like collage-making and schoolwork. "Just to have your own and be able to work in your own space instead of having to haul all your stuff to the library and figure out how to print a PDF at the library is helpful," Temple University freshman Grace Workman said.
3D Printer Price: $169.95
Regular Printer Price: $44.43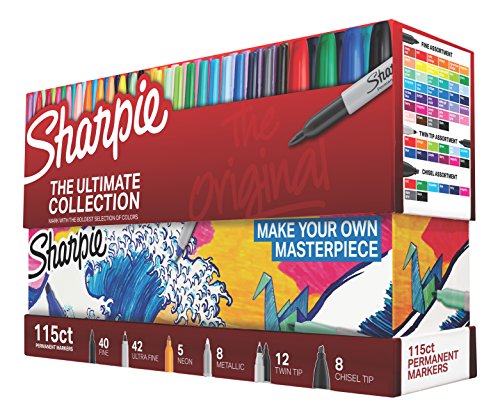 You're pretty sure your friend has ditched you for her sketchpad on more than one occasion. Might as well make it worth her while. "Sharpies are life," Temple University freshman Marc Williams said. "It's the most basic, fundamental drawing material."
Price: $84.99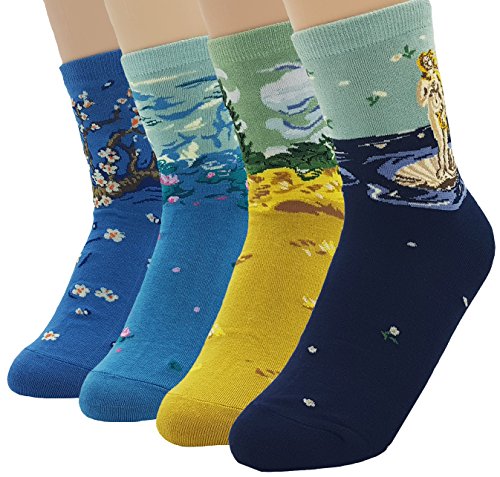 Your friend deserves to feel like a walking piece of art. He knows all about the world's most famous paintings and can tell you the artist's name and inspiration in his sleep. His apartment might as well be an art gallery based on all the paintings hung on the walls. Why not keep him warm and inspired through the winter? He'll be smiling every time he looks at his feet.
Price: $13.98
Half the time you don't even know what your friend is saying between all the swear words in their sentence. Sometimes you're convinced she's pissed AF, but then she's laughing and you realize this is just how she talks. Researchers at Marist College in New York have even found that people who swear a lot are more creative. Show you love her and her passionate vernacular. "I'm all for adult coloring books!" Ariel Hartman, a graduate student at Rowan University School of Osteopathic Medicine said. "Coloring books were so fun as a kid I love that adults get to enjoy them again. This one is great because it lets people know you're definitely not ashamed of coloring as an adult."
Price: $5.99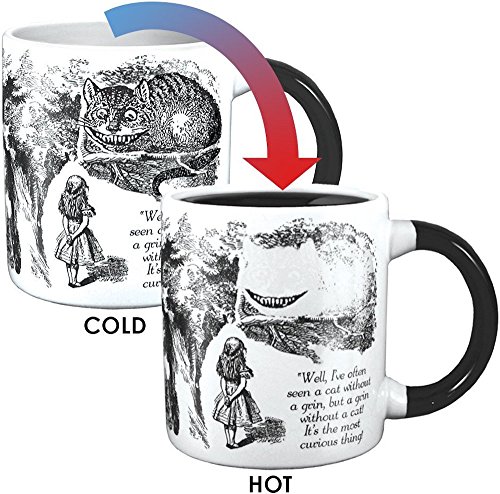 Maybe this friend has confided in you that he would actually prefer to live in Wonderland or maybe he's as nutty as the Mad Hatter. Either way, he makes every day a little more fantastic. Give him a gift that brings a piece of Wonderland to his morning routine.
Price: $15.95
Recently published by a Temple University undergrad couple, this book is a play on Rupi Kaur's Milk and Honey. It's filled with creative poems based on classic Vines from the now inoperative video app. Your friend will be in tears laughing over the best six-second memories from 2013 to 2015. "It's super hilarious," Temple junior Dylan Long said. "It was genius to write it, especially since so many people are still in love with Vine and haven't let it go yet."
Price: $7.99
Point, focus, sip. Does your friend bring her camera everywhere and insist on taking photos of you, even on the worst hair day? Even though she uses her DSLR when an iPhone photo would suffice, you love her anyway. Make her mornings a little easier with a cute and portable coffee cup to give her plenty of energy for a day of photoshoots. "It's a unique twist on a common gift," Hartman said. "Nowadays it seems like cool tumblers and water bottles are everywhere. This gift definitely sets you apart with the camera lens look."
Price: $12.99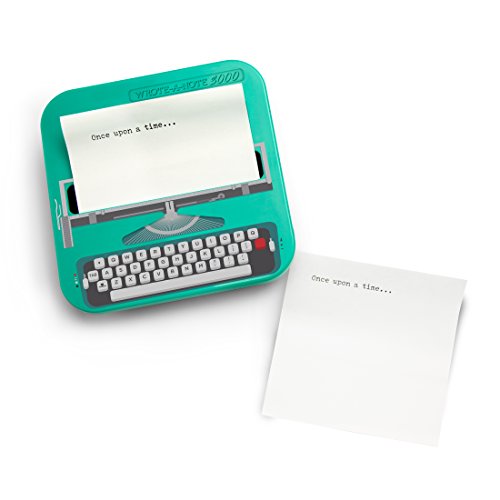 Your friend has so many amazing creative ideas he rattles them off a mile a minute. You're sure it's so jumbled in his head he'll forget half of them by the end of the day. Help those creative ideas stick with this adorable typewriter-inspired reminder pad. The post-its feed out of the mouth of the typewriter just like the real deal. He'll be filling his idea board in no time, and this time, no ideas will slip through the cracks.
Price: $15.00
23. For the Friend Who Loves Trying New Things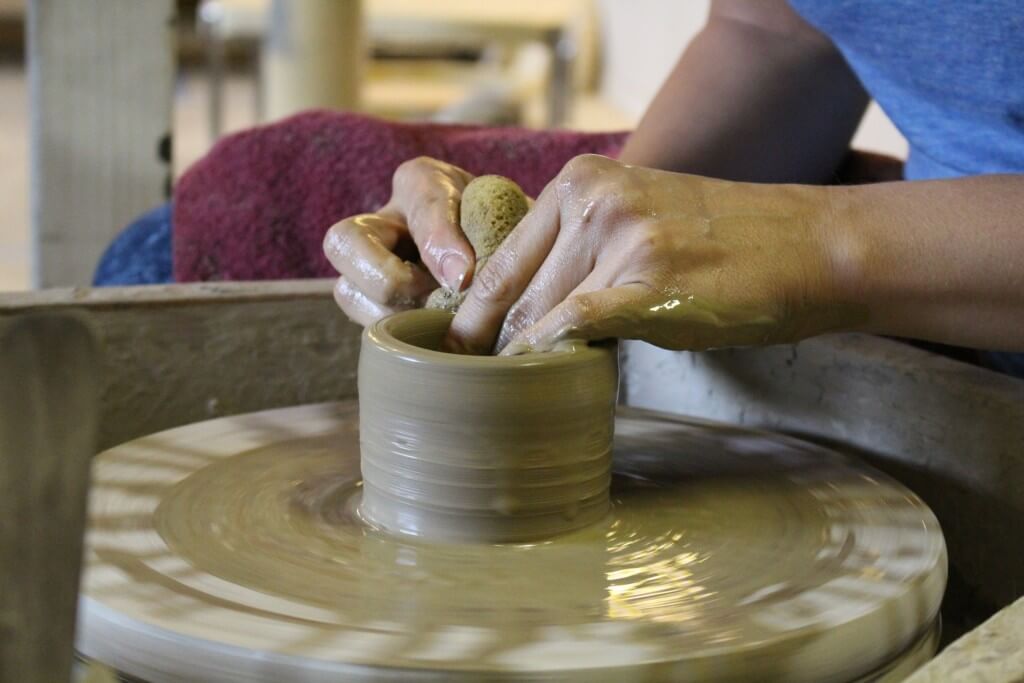 If your friend values experiences over material items, give him or her the gift of learning a new skill. Pay the registration fee for an art workshop he's been dying to check out, like a pottery or painting class. Bonus points if you sign up for the class with him. Doing a new and creative activity together will strengthen your friendship you can laugh at your misshapen pottery mugs afterward and remember the day together every time you sip your morning coffee. "What makes a gift really great is the time and attention the gifter devotes to finding a unique present," Temple junior Lake Stein said. "I think handmade gifts are really great because they're truly one of a kind."
Check out 10 more gift your artsy friend really wants this holiday season.
Written by Kaleigh Howland

If anything is sweeter than a miniature family of hedgehogs, it's a miniature family of hedgehogs climbing the miniature steps of your succulent planter. "It's so fricking sweet, I mean, they're wearing backpacks. Are you kidding me?" a succulent and hedgehog enthusiast senior at Indiana Universitysays Molly Gravier said. For your friend with a green thumb, it's the perfect planter that's guaranteed to bring them joy.
Price: $18.99

If your friend really wants to up their Insta influencer status, they need Adobe's Lightroom. While gifting the Adobe Creative Cloud might seem a bit outside your budget, many universities provide it to students for free. So help your friend learn the basics with a comprehensive guideto editing their #model pics.
Price: $32.99
A gift card to a coffee shop never goes unappreciated by your local starving artist. Coffee shops make for a decompressing and quiet place to sketch or write some poetry thanks to the major relaxing vibes. "There's nothing better than sitting down in a coffee shop and cranking out some edits,"a photographer at Xavier University Elizabeth Zalla said. Anything we can do to help the #hustle.
Price: $25.00
A pen is mightier than a sword, right? But what if you can't find your pen? A little pencil bag could change that and give your writer friends their power back. We love a holiday gift that is just as practical as it is adorable.
Price: $19.99
Just because you maybe haven't received a love letter before doesn't mean you can't write one. Give your wistful friend the gift of romantic fantasy with a writing set, no 18th century get-up necessary. Lara Jean from "To All The Boys I've Loved Before" is shaking.
Price: $43.48
Or just give her everything Jane Austen would have wanted…

We all have that one friend who seems convinced that they'd be better off wearing flower crowns and platforms rather than whatever they can find at URBAN. For that girl, a cute cassette tape desk organizer adds a nice little touch of retro. It also keeps your friend grooving along while they polish the finishing details on their next project.
Price: $12.99
Let's face it, the paper cranes in elementary school never lost their "cool" factor. But now that we've gotten older and are more equipped for complicated instructions, an origami kit will provide endless hours of entertainment for your favorite art student. Plus, when they're done crafting, they can give their creations away and continue the gifting cycle.
Price: $16.56

Hand-lettering makes everything better. Your planner, your wall décor, even writing your name on homework assignments can all be taken to the next level with a little bit of calligraphy magic. "Getting a hand lettering kit is perfect at the beginning of the year because it goes perfectly with that new 2019 planner you're hoping to use," Indiana University senior Lauren Gaynor said. Help your Pinterest and quote–obsessed bestie out with a hand-lettering guide, and you might even receive a hand-lettered gift next year.
Price: $6.99
Kinetic sand, as seen on TV, will delight anyone who loves to embrace their inner child. It's not messy like you think it would be, but it is just as fun as you think it would be. "I've always been a tacticle person, so having something soft and smooth to fidget with can have calming effects," Indiana University senior Sarah Anas said. A stress reliever and creative outlet combined into one? Yes please.
Price: $14.99
One of my favorite gifts I've received is a scratch-off watercolor world map. You scratch off the countries you've traveled to and literally watch your world expand. It's a personalized wall decoration and a fun way to remember your study abroad experience.
Price: $26.99
*Updated on December 11, 2017 to include items 11-23 by Laura Smythe
**Updated on December 6, 2018 to include items 24-33 by Kaleigh Howland