The second you wake up, you check Facebook to read the latest news. Or maybe you turn on your TV for your favorite morning show. You might hear people call the communications major a useless degree, but the world wouldn't survive without it. We use communication for everything—talking to friends, learning about the world and even passing laws. So studying the communications major basically makes you an expert in a bit of everything, especially as the world becomes more technological and media-oriented. Colleges need to stay on the edge of their seats to keep up with the ever-growing communication field. These 10 schools do just that, producing alumni at the top of their fields, offering diverse areas of study and providing extracurricular opportunities on and off-campus.
Get the latest ranking of The Top 10 Colleges for Communications Majors 2019 here.
Check out the 10 best colleges for the communications major.
10. Boston College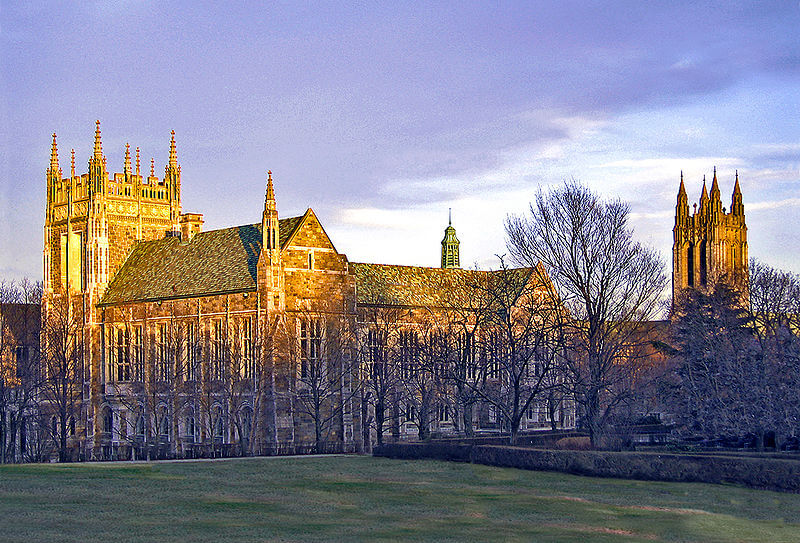 The colonials needed to communicate to make history in Boston centuries ago. Now, students go to BC to become experts in modern communication. "The [BC communication courses] are super applicable to life because most of them are about modern media. They definitely like to challenge you, but also give you a lot of flexibility on how to approach the major and what to focus on," said sophomore Sophie Grossbaum. Fifty years ago, the communication department staffed three full-time faculty members. Today, it boasts 14 full-time faculty and over 900 communication major students. And this communication explodes with opportunity. BC's Honors Program lets comms students conduct research under an advisor. Every communications degree gets to take advantage of the department's internship and networking help. They get to work it into their schedule, too—students can take one-credit internships that count as a pass/fail course to explore different career paths in the communications industry. Recent internship placements include Hill Holiday, Boston Globe, Gucci Marketing Department and ESPN.
9. New York University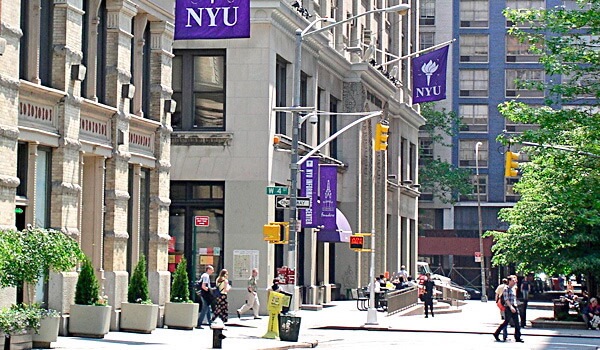 How can you not find opportunity in New York City? "I love the [Media, Culture and Communications] program because… [the] media and culture aspects add so much depth to our study. We truly get such a holistic education by studying how media works, how our society is shaped by media and how cultures are now being transformed by media," said freshman Alexandra Hauser. Steinhardt offers classes like Global and Transcultural Communications, Interaction and Social Processes, and Technology and Society. If you want to go beyond the U.S., NYU offers a study abroad program for communication majors in Abu Dhabi, Berlin, London, Shanghai and Prague. Students can spend a semester or even a full year abroad. NYU is known for knowledgeable faculty including professor Isra Ali who teaches Digital Media, Gender and Sexuality, Hannah Dick who teaches Popular and Visual Culture, and Stephen Buncombe who teaches Arts, Media & Social Change.
8. Northwestern University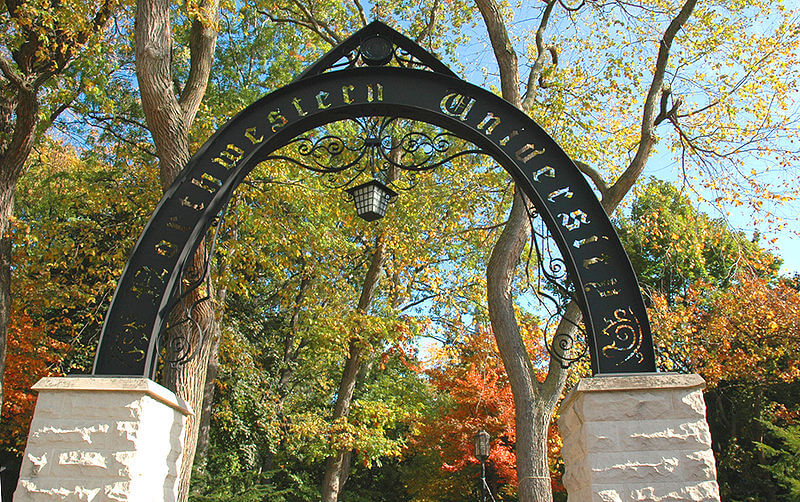 Friends fans, rejoice. David Schwimmer studied communications at Northwestern. The School of Communication houses five departments: Communication Sciences & Disorders, Communications Studies, Performance Studies, Radio/Television/Film and Theatre. So whether you love science or performance, Northwestern's communication program offers something for you. "I've had the opportunity to take classes about rhetoric, the marketing of pop culture, and technology and human interaction—and all of those fell under the umbrella of Communication Studies," said sophomore Lauren Goldstein. Arts in the City, a program offered to communications students, lets students learn from the best artists in Chicago. Students purchase tickets for shows and exhibits like Lookingglass Alice directed by Northwestern alum David Catlin and Book of Mormon on Broadway in Chicago. Or you can cross the Atlantic for the Global Media and Communications Seminar. Students interested in media studies, news and international studies can ditch the beach for London during spring break to attend the seminar.
7. James Madison University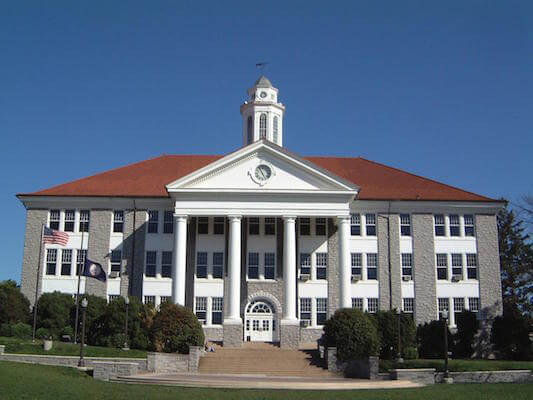 Keeping up with the latest health care bill news? If so, JMU may have the program for you. From Cultural Communication to Health Communication Studies, James Madison University enables students to explore the field with a focus in something they love. "I am able to connect the classes within my concentration to my life every day," said junior Lauren Blitz. Even better? The courses actually sound interesting, like Free Speech in America, Legal Communications, Communication, Diversity & Popularity and Communication & Social Movements. "Every day… I'm reinforced that I chose the right major, and I am inspired every single day by something new," said Blitz. This year, JMU held its 36th annual School of Communications conference. Students deliver professional presentations on topics that reflect the research they conduct in the communications department. For hands-on experience, students can intern as a writing assistant for the Center for Assessment and Research Studies. JMU's communications program helps students learn not only about communications, but also how to utilize the major on a professional level.
6. American University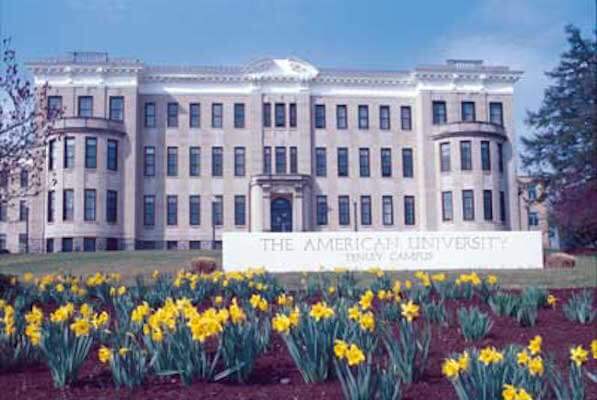 What could be better than studying journalism in one of the most action-packed places in the country? American University's prime location in D.C. puts students in the center of the news action. "The classes are all super hands-on and teamwork-oriented— so basically run like a newsroom," said junior Anna L. While journalism is one of the main departments, communication students can choose from a focus in Communication Studies, Film & Media Arts, Foreign Language & Communication Media and Public Relations & Strategic Communication. "Another great thing about AU's journalism program is that we're encouraged to get off campus and write about real events that non-AU students would care about. Being in D.C. has its perks—there's always something going on and there's always plenty of opportunities to practice interviewing," said Anna. Students can follow in the footsteps on alums Alisyn Camerota, anchor and correspondent for Fox News, Michael Kemper, president and CEO of the MWW Group, Jim Brady, Editor-In-Chief of Digital First Media and more. So, get your pen, paper, camera, language skills and any other communication tools ready to hit the big city and start your education.
5. Ithaca College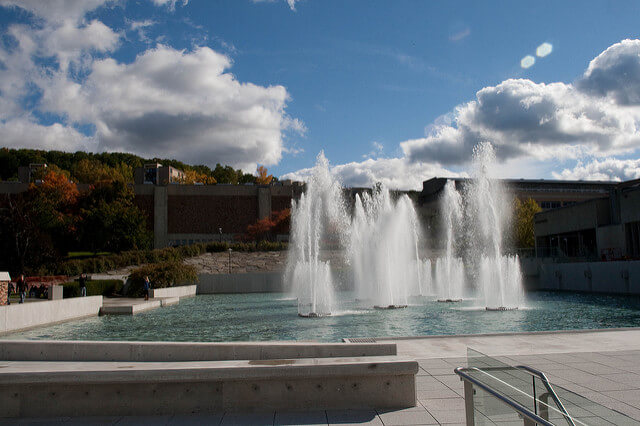 Disney CEO Bob Iger and TLC's GM Nancy Daniels rose to the top of their companies after studying communication at Ithaca College. And before David Muir got a primetime news anchor spot on ABC News, he walked the halls of the Roy H. Park School of Communication. Students can choose one of eight majors, including emerging media, television-radio, and cinema & photography—but the school also doesn't want students to pigeonhole themselves into one specific field. Ithaca emphasizes that communications students learn all aspects of the field, and even pair the communications major with another topic of their interest. "I'm an integrated marketing communications major. I really like the program we have here because it's 3/4 in the communications school and 1/4 in the business school, so you get a good amount of knowledge in both fields," said sophomore Emma Gold. Communication matters in every field—so you might as well learn more than one.
4. University of Pennsylvania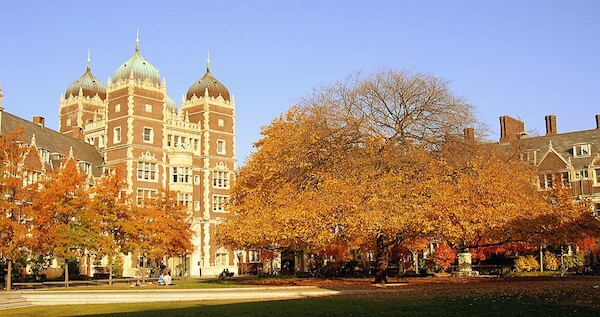 How does one even begin to choose from one of Annenberg's 12 concentrations? A few of the concentrations include critical journalism, health communication, civic communication, and media institutions and policy. The Annenberg program wants students to choose from these majors and freely create a curriculum of their own. "I love how there is a lot of flexibility within the major…There's a huge variety of classes that are really tailored to everybody's interests," said senior Kimberly Corson. You can even take a class called Communication in the Presidency, taught by President Dwight D. Eisenhower's grandson. "All Penn professors are required to be doing some kind of research, so they're world renowned in their fields, which offers a lot of opportunity to research with them," said Corson. Not only do the professors help in the classroom, but many also participate in the Communication Neuroscience Lab. This opportunity links communications and neuroscience to study the behaviors of people and groups while linking it all back to neural activity. How's that for a fun twist on communication?
3. Boston University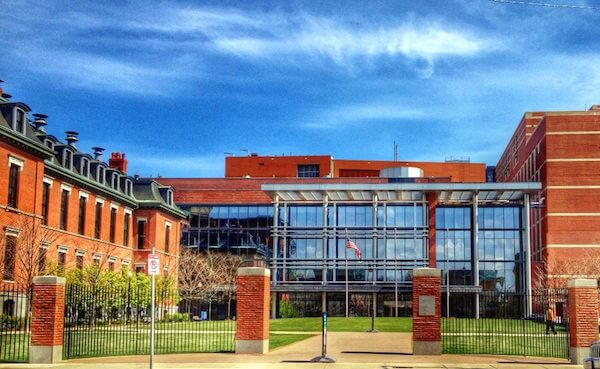 Google Creative Lab's Manager Henry "Hank" Hughes studied at BU—so you know this communications major is legit. Students can focus in advertising, general communication, film & television, journalism or public relations."I am a public relations major and BU is one of the only four-year universities to have a PR major instead of mass communication. They also require students to have a concentration outside of COM in order to be interdisciplinary," said freshman Julia Sohn. Outside the classroom, students can join BU's chapter of AdClub. Members of the AdClub can enter the National Student Advertising Competition, an annual contest where over 150 colleges create a strategic campaign and pitch it to advertising professionals. Students interested in film and TV can join Growling Dog Productions, where they can develop and produce their own TV programs.
2. Elon University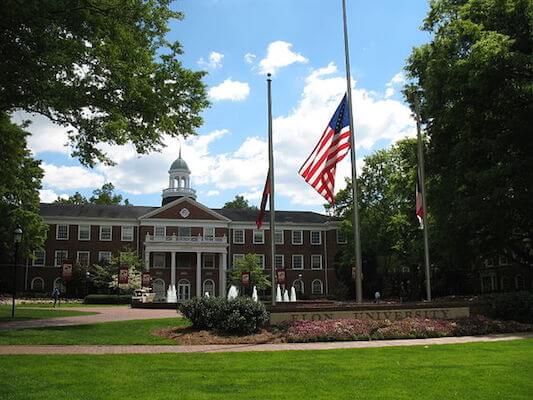 Channel your inner Don Draper at Elon Live Oak Communication, a student-run PR agency. Students work with real clients from local businesses like Blue Ribbon Diner to nonprofits like Earth Share North Carolina. Communication students choose from six general majors—journalism, strategic communications, cinema and television arts, communication design, media analytics and sports & event management—in order to find a focus. The program requires an off-campus internship, so every communication student graduates with real-world experience. "Even though I am a strategic communications major, I have learned how to make videos, use Photoshop and write a journalistic piece," said Zuriff. Elon emphasizes interactive learning and leadership with its student run communications journal and the "A New Way to Learn" program. This graduate program teaches students practical skills like coding and graphic design, and then they put those skills to practice by building media products. Sounds like someone any employer would want to hire.
1. Syracuse University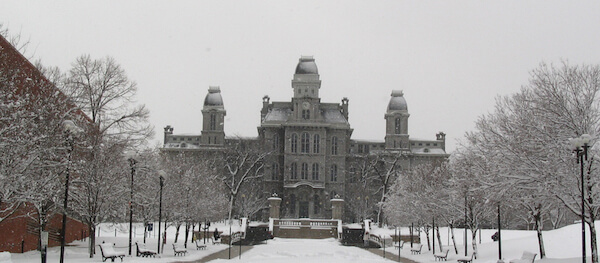 Syracuse students love to brag about Newhouse. They can choose from eight majors: advertising, broadcast & digital journalism, graphic design, magazine, newspaper & online journalism, photography, public relations, and television, radio & film. To put those skills to practice, students can join on-campus organizations like photography workshops and military journalism programs. Or they can choose to study from a satellite campus in NYC or L.A. Newhouse partners with Hootsuite to offer the Advanced Social Media Strategy Certificate, an online program that gives students the chance to receive an ASMS Certificate after learning different social media strategies, planning strategies, management and data analytics skills. "I love Newhouse because you can tell it's an environment where everyone is able to have the best opportunities for their futures. Famous people in the communications industry often come to speak about their experiences and sometimes even offer potential job opportunities," said sophomore Erica Wilk. Proud Newhouse grads include CBS sportscaster Marv Albert, former White House correspondent Richard Benedetto and ESPN sportscaster Steve Bunin.
Want more rankings? Check out:
CM's 10 Best Schools for Public Relations
CM's Top 10 Journalism Schools 2016
Top 10 Universities for Graphic Design Majors