Samantha Jones from Sex and the City taught us that working in public relations means attending glamorous parties and hosting events for famous clients—that's not always the case. It's a common misconception (thanks, Hollywood) that all you'll do with a PR degree is plan events and cover up scandals. On the contrary, there's a lot that goes into PR. With strategic planning and ah-mazing writing skills, you basically manage the relationship between an organization and its publics—that's pretty important stuff.
What you'll be doing
As a public relations major, you'll need to brush up on your grammar and expand your vocabulary. "A public relations degree teaches students the language of the profession," Walla Walla University communications and languages department chair Dave Bullock said. "It confronts them with real world challenges that they'll need to be prepared for and ultimately makes connections for internships and future jobs to get them started in the field." The PR profession is all about finding creative ways to promote a company's image, and a program's course load will involve a lot of real-life practice for a variety of audiences. When the Deepwater Horizon oil spill left eleven men missing and tons of animals dead, BP faced a major public relations crisis: How do they apologize for the damage caused and how do they re-build their image in the eyes of the public? These are the types of high-profile crises that public relations practitioners must be prepared to handle. You never know what issues will arise in the workforce, and the more hands-on experience you get in college, the more successful you'll be. At least two internships are a must during these four years because, in addition to having a bachelor's degree, you need experience to work in this field.
CLASSES YOU'LL TAKE
Writing is the most important skill to have as a PR practitioner, so get ready to spend the next four years with your hands glued to your keyboard. Most undergrad programs start with the basics of journalism because journalism and PR go hand-in-hand. You'll learn AP style, the official style guide of media writing, in order to make your press releases and pitch letters professional and uniform. You'll also take courses on the basics of news writing and copy editing in order to get practice applying AP style and "news voice." Next comes classes all about strategic planning and thinking. As a PR practitioner, you need to know mass media laws and ethics—it's easy to break the law without realizing it if you haven't learned the rules of media. You obviously want to be considered a credible practitioner, so taking a law of mass media course and a PR ethics course is a must. Other courses to consider tacking onto your four-year plan are social media management, marketing and advertising classes.
IS PUBLIC RELATIONS RIGHT FOR YOU?
It's hard to summarize public relations in a neat, little sentence, but there are a few attributes that potential PR majors should possess before joining a program. "PR majors are inquisitive, meaning they like to learn about new things," Bullock said. "They should be detail-oriented and able to gather facts quickly." Bullock also advises PR students to stay tuned to the social climate, making themselves aware of world events and current trends. It's hard to brand a company without understanding societal triggers, and it's difficult to write news releases if you haven't gathered enough information. "Someone in public relations has to be passionate about the company they are speaking for and often defending," Walla Walla University senior Hallie Anderson said. "It's all about knowing how to say the right thing in a crisis, preparing a company for a high-profile event and keeping customers interested and invested." Since PR is a communication-based field, it's vital that future practitioners feel comfortable communicating over a variety of platforms—email, social media, phone and in person. "While I love the high energy and the dedication it takes to be in public relations, I think it's also a field people quickly burn out on, especially if they feel like they're always cleaning up messes," Anderson said. If you have what it takes to write, talk and problem-solve for a living, you just might be fit to enter the world of public relations.
Upsides
"A degree in public relations has really prepared me for the type of work that I'm doing now. We learned how work with clients, how to write press releases and communications plans, and all of the strategic planning…like setting goals and tactics." –Adara Ney, Communications Consultant at Booz Allen Hamilton, graduated from the University of Florida in 2014
"They mainly prepared me for the writing aspect and most importantly strategies and research. It's a really big part of what I do and that's what I was the most prepared for." –Anabel Mendez, Account Coordinator at Wragg and Casas, graduated from the University of Florida in 2014
"It's a really writing intensive [program] but it's definitely helped me because PR is all writing—press releases, media alerts, pitches. You're constantly communicating with media." –Evelyn De La Vega, Account Coordinator at Uproar PR, graduated from the University of Florida in 2014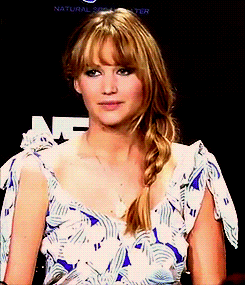 Downsides
"In school we learned that there's this ideal world where people really understand what public relations is and understand all the different nuances. That's the most frustrating for me. Being in the real world has showed me that not everyone understands what public relations is." –Adara Ney
"A lot of entry-level jobs really just require you to write press releases. I write press releases and I call media and then I handle media. I felt like I wasn't really prepared for that. Not the writing part, but dealing with other types of media and everyday PR agency work." –Anabel Mendez
"I wasn't taught how to do media list building. Having to find the right people to target is about 50 percent of what you do. It's definitely a downside because it's not what most people want to do and very time consuming." –Evelyn De La Vega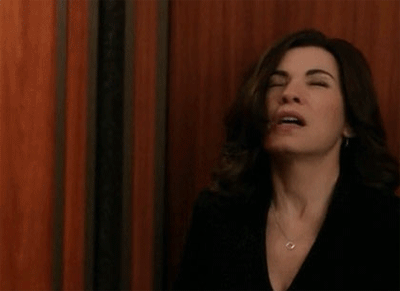 Career Opportunities
Before jumping into a career, it's important to understand your competition. The Bureau of Labor Statistics predicts that the need for public relations specialists will grow at an average rate of 6 percent. "Public relations is important in today's society because every organization is making an impression," Bullock said. "During the economic down turn…public relations thrived because an organization's public perception becomes even more important in difficult times." The need for public relations will never go away, and the social media boom is projected to continue creating jobs for public relations professionals. A degree in public relations prepares you for a wide variety of career routes. You're not limited to working for an agency or corporate. PR constantly evolves, so your career will do the same. Below are a few career opportunities you have with a PR degree.
1. Account Coordinator
The entry-level position. This is the first job you'll have after you graduate. If you're an account coordinator at an agency, you'll do administrative work like assisting in research, creating media lists, sending pitches and writing press releases. You're overseen by an account executive.
2. Account Executive
Working directly with a client. If you're an account executive at an agency you essentially take on a managerial role. You become the voice for your client by representing them at press conferences and writing speeches and op-eds for the CEO. You also conduct strategic planning by tracking trends and seeing when your client can receive the most media coverage.
3. Account Supervisor
Overseeing the PR accounts. An account supervisor overlooks the account executives and coordinators. If you have this position, you do much of the same work that account executives do, but it's your job to make sure everyone else is doing theirs. Toss on your leadership hat, it's time to start managing!
4. Social Media Manager
Manages the social media accounts for a client. This is relatively new position with the sudden growth of social media. If you're a social media manager for a company, you come up with a content strategy for your client that will best develop brand awareness and generate traffic and sales. This requires excellent writing, strategic planning and a dash of creativity. The social media manager also needs a strong sense of judgment—one insensitive joke and the company gets national hate. It's about finding a balance between eye-catching and appropriate content to share with the public.
5. Communications Consultant
Manages a company's everyday communications. Whether you're communicating to other employees or customers, it's your job to be the voice for your company. A company will hire you for a specific project where you'll work on branding, media analysis and communications audit. In some cases you'll work with other departments within the company, such as marketing.
*Updated on January 31, 2017 by Kyler Alvord to include more sources, more information on the profession and the coursework involved in PR programs.