Packing up for Syracuse University for the first time? Know that you aren't the only one freaking out before move in day. Navigating campus as the lowest students on the totem pole means practically figuring out a whole new world and wishing you had an instruction manual.
Check out these tips to help you get around Syracuse like a pro during your first few weeks on campus.
1. Find your own study spots in Bird Library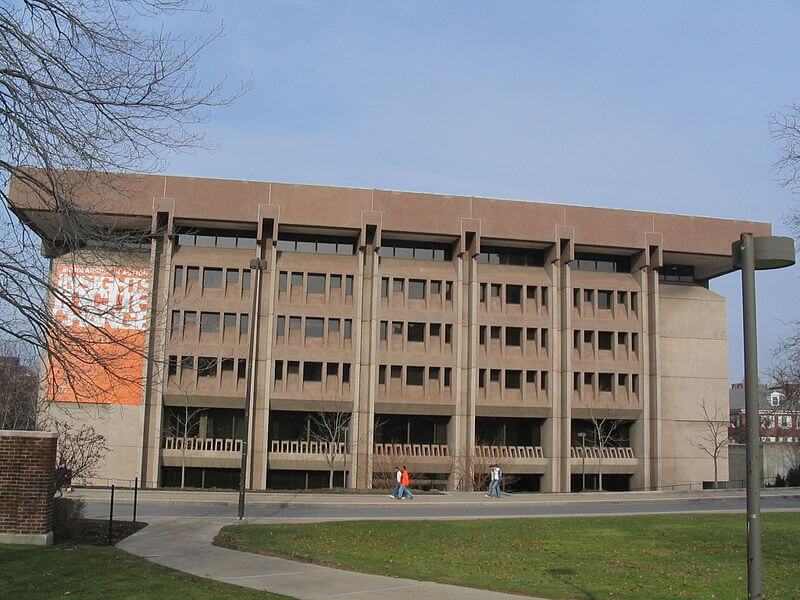 Looking to "study" with friends? Wanting to just be alone in utter silence? Bird Library truly does it all. Starting in the basement, the levels of the library get quieter as you go up, allowing you to meet every need. You also can't forget the convenience of having a café on the first floor. Before you get to that late night cram session, I recommend starting in the basement and adventuring to each floor, walking around the mazes of books and getting a feel for what it's really like. "My favorite study spot is to go up to one of the upper levels of Bird Library. There's hardly anyone up there, and you sometimes get a whole corner all to yourself! Also helps to grab a bagel and a coffee in Pages Cafe on the bottom floor before heading up," said sophomore Leigh Ann Rossetti. 
2. Take advantage of Panasci for your latest relaxing session
Students take advantage of Panasci Lounge on the second level of the Schine Student Center. You can find small study groups or club meetings there. Or sometimes you might need somewhere to watch an episode of The Office to get your mind off of everything. After a while, you'll likely walk up there and see someone you recognize. "I personally can't do homework surrounded by friends, so I always did it alone in my room, but I would definitely say try new techniques and see what works for you," said sophomore Shannon Hope. "Take advantage of the time you have in between classes so you are more relaxed when you get done and have much less to work on."
3. Find the many spots to fuel your coffee addiction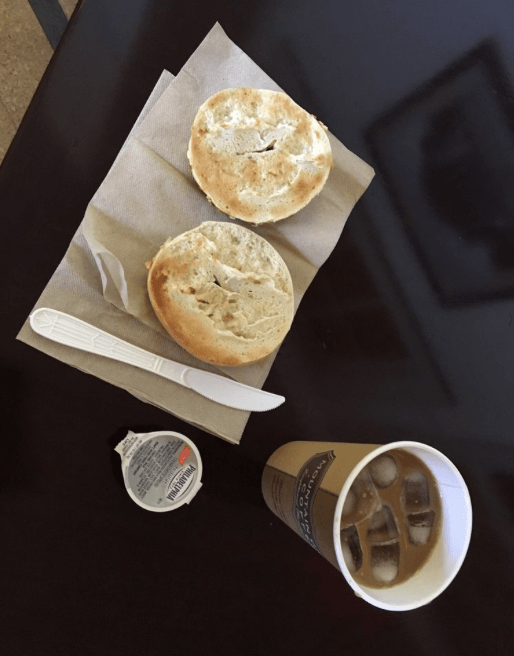 Try People's Place, a student-run coffee shop in the bottom of Hendricks Chapel. Not only will you support local business, you'll also get good, cheap drinks or pastries. But don't forget your cash—they don't allow credit or ID cards. If you don't vibe in Hendricks Chapel, check out Café Kubal in Marshall Square Mall. Meet some friends or sit and finish that history reading. The best part? The coffee shop is attached to a local thrift store. For a quick stop, head into Schine Student Center for your classic Dunkin' Donuts, the only coffee shop on campus where you can use that money off your ID card. But careful, it adds up quicker than you think. "For coffee drinkers out there—ask for a 'coffee card' when paying for a Dunkin Donuts coffee in Schine. Every time you buy one, they hole-punch the card. After buying five, you can get the sixth free," said sophomore Julie Doherty. Now that's a coffee win.
4. Freshman dorms (including the mount) are what you make of them
You've probably seen a ranking of the freshman dorms at Syracuse. Basically, they say the Mount=worst, and BBB is right there with it. Wait and get a feel for the campus before forming your opinions. Each one has its pros and cons, some unexpected. I lived on the Mount freshman year and I wouldn't trade that inclusive freshman community for the world—despite the 120 steps. For most, this is your first time sharing a room with someone else, let alone 70 people on your floor. Take it day by day and realize that you're all in it together. Remember to reach out to your RA for help or questions. "Be respectful towards everyone.  This means being kind to people even if you aren't friends with them." said Doherty. "This also means keeping the bathrooms and common rooms clean." Trust me, it'll make things a lot less awkward later.
5. Be ready to get your steps
Laughing at your friends on the mount or in BBB doesn't help with a campus made up of entirely hills. You cannot avoid it, and you can bet on getting a workout in on your daily commute to and from class each day. There's no way to prepare you for this one, but know we've warned you. "You will get insane leg muscles from walking around campus! Wear good shoes," said sophomore Brooke Tanner. So yes, you'll put your Nikes to great use around campus. Your super-cute heeled booties, not so much.
6. The winters are just as bad as they seem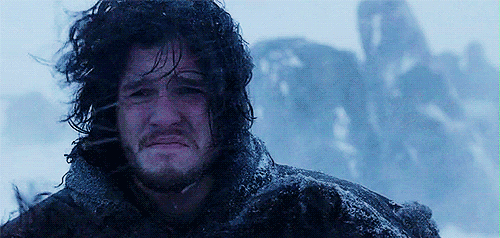 If you've heard it once, you've heard it a million times. Syracuse is notorious for terrible winters. Approximately 124 inches of snow a year to be exact. This only means SU is just as notorious for not having snow days. Rumor has it that in the last 20 years there has only been two snow days, so I wouldn't count on one. Invest in a parka and snow boots and keep walking. "The worst part, as most would probably guess, is the weather. The winters can be a bit cold and seasonal-depression is a reality for most students up here, but we love the snow regardless and we wouldn't trade our winter wonderland for the world," said sophomore Elyse Fournier. If you adore winter, then you'll thrive at SU.
7. The summers are worse than you expect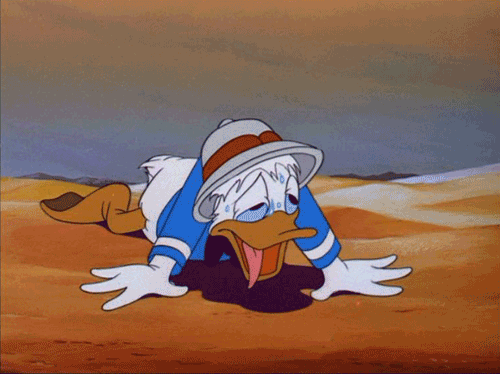 Coming from the south, 80 or 90 degrees seems like a breeze but the humidity ultimately hurts you. Buildings barely come with AC, if any at all. So don't expect to stop sweating for the first month of school. "Bring. A. Fan. Chances are the dorm you're in won't have air conditioning. Even though Syracuse is known for its winters, the heat is brutal in the beginning of the year. Not to be dramatic but my small desk fan saved my life," said Doherty. This was the best advice I received before heading off to Cuse and truly the one I remember the most. My roommate and I had six fans blowing non-stop for the first two months of school. Yep, it's that bad.
8. Find a way to get off campus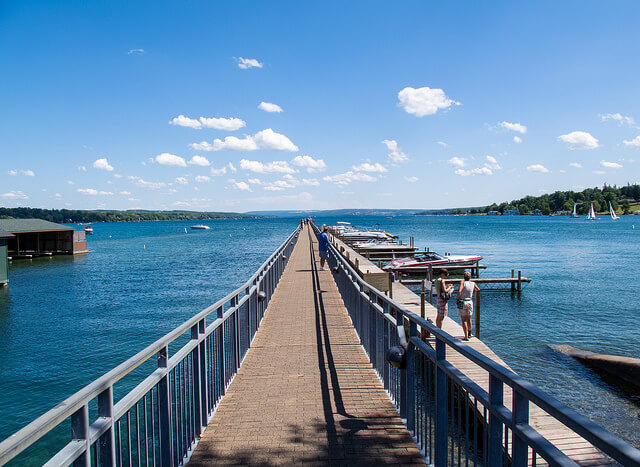 Deceiving to some, Syracuse is not a huge city. You won't find much to do downtown, but it's worth a trip or two to explore. You need to try the infamous local favorite Diners Drive Ins and Dives Pastabilities and Dinosaur Barbeque at least once to see what the rage is about. After that, find local restaurants downtown in Armory Square. Rent a ZipCar with friends and get away to Skaneateles Lake, only 30 minutes away. Or hop on a bus to Destiny USA, one of the world's largest malls with restaurants and stores to fill your every need from Francesca's to Cheesecake Factory.
9. Party, or don't—it's up to you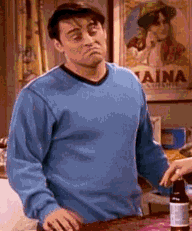 Along with many other fantastic things, people know Syracuse as a party school. "If faced with a 'should-I-go-or-should-I-not-go' situation, my tip is to always, always go because you'll never do any harm by attending," said sophomore Elyse Fournier. "However, if you elect not to go, you'll only regret missing out on a college or life experience you would have otherwise had." FOMO is real, but also not the end of the world. "The party culture at Syracuse is pretty big which can make a lot of people feel pressured to go out," said Hope. "Don't feel pressured to do anything you don't want to do. No one will care if you don't drink and it's so important to put your happiness and well-being first." Just feel confident in yourself, and don't be afraid to step outside your comfort zone if you want.
"Syracuse is everything I hoped it would be and more. I can't imagine myself loving a school more than I love Cuse. The best part is our school spirit," said sophomore Leigh Ann Rossetti. Syracuse students truly do bleed orange. Ask any student and they will tell you that Duke mean skip day, Otto will become your new best friend and the Dome will soon feel like home. Afraid of the color? I felt that way before I set foot on campus. The most notable advice I received from each of my college visits was that nobody looks good in orange, therefore everyone looks good in orange. Get ready to deck out in bright orange and cheer as loud as you can. "I think Syracuse is all I thought it would be… Everyone is so friendly and truly has so much energy inside and outside of the Carrier Dome," said sophomore Ariel Hylton. And now it's time for you to create your own memories and see how amazing you look in orange.
Want more? Read on for the good, the bad and the best kept secrets at Syracuse.
Written by Amelia Lytle.
College orientation can answer a lot of basic college questions, like what majors you can pursue, how many students attend the school and whether your college has Greek life. But you'll always find some questions the college just can't—or won't— answer. Orientation doesn't really give you honest, specific and helpful opinions on what makes a school great, or not so great. Whether you need to know about the nightlife, where they serve the best brunch food or how much walking you'll really do, we've got you covered with all things Syracuse.
Here's what freshmen didn't expect when coming to 'Cuse.
11. Hidden Study Spots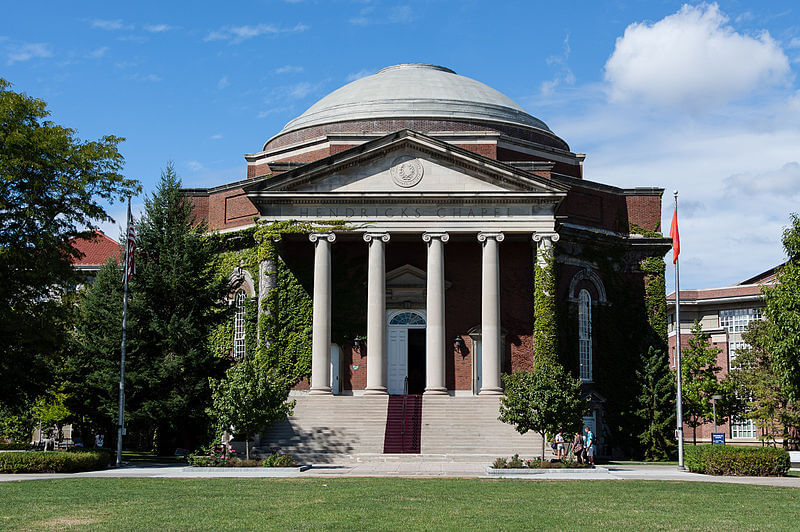 While Carnegie, the silent library, and Bird, the collaborative and social library may be the most common study spots, the Starbucks near the BBB and Lawrinson dorms makes a great place to study if you like some background noise. "The basement of Hendricks Chapel is my favorite study spot," said freshman Sydney Kaplan, who loves the nearby secret cafe. A block off campus you'll find Marshall Square Mall, a mix of classrooms, restaurants and study areas where you'll find people working in groups or cramming for exams. "Marshall Square Mall is my favorite place to study because there is noise but not a ton of people," said freshman Zach Robinson.
12. Nightlife at 'Cuse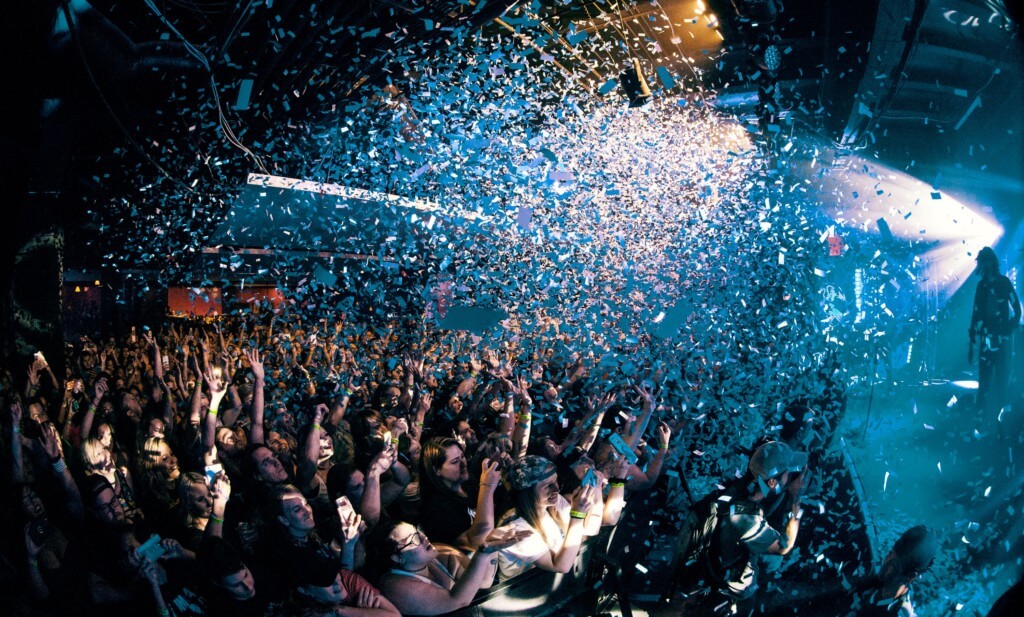 Here's a tip you wouldn't pick up on your own: Go to DJ's early to avoid paying a $20 cover. You can find the popular underclassmen bar a block away from campus on Marshall Street. You can always count on DJ's for a fun night out, but paying a $20 entrance fee every weekend can get old quickly. Get to the bar early (before 10:45) to avoid the lines and the steep prices. And you'll find the best drunk food around just down the block. The late-night fast food restaurants will definitely cure your drunchies. "Calios is my favorite, they serve calzones which somehow make pizza taste even better," said freshman Zack Robinson.
13. The College Plague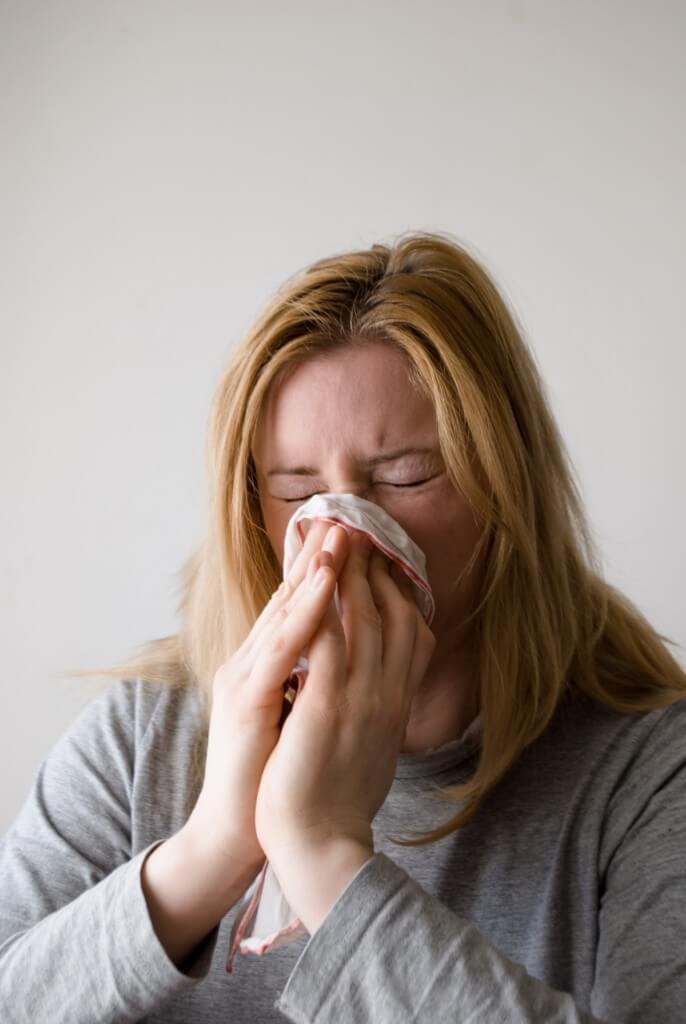 You'll find college sickness impossible to avoid because of the close quarters of dorms and lack of sleep in a college lifestyle. This year, mumps plagued the 'Cuse campus, where all social events were officially canceled on Halloweekend thanks to health services. Though the numbers keep rising, many students don't actually know what the mumps entail. "I wish I knew more about the mumps, it seems like it's everywhere, but I don't know what actually happens or how to stay on the lookout for symptoms," said freshman Danny Emerman. Non-dorm student living has been converted to manage the outburst of sick students and quarantine them from the rest of the student body. Before coming to 'Cuse, do yourself a favor and read up on the common college illnesses.
14. Walking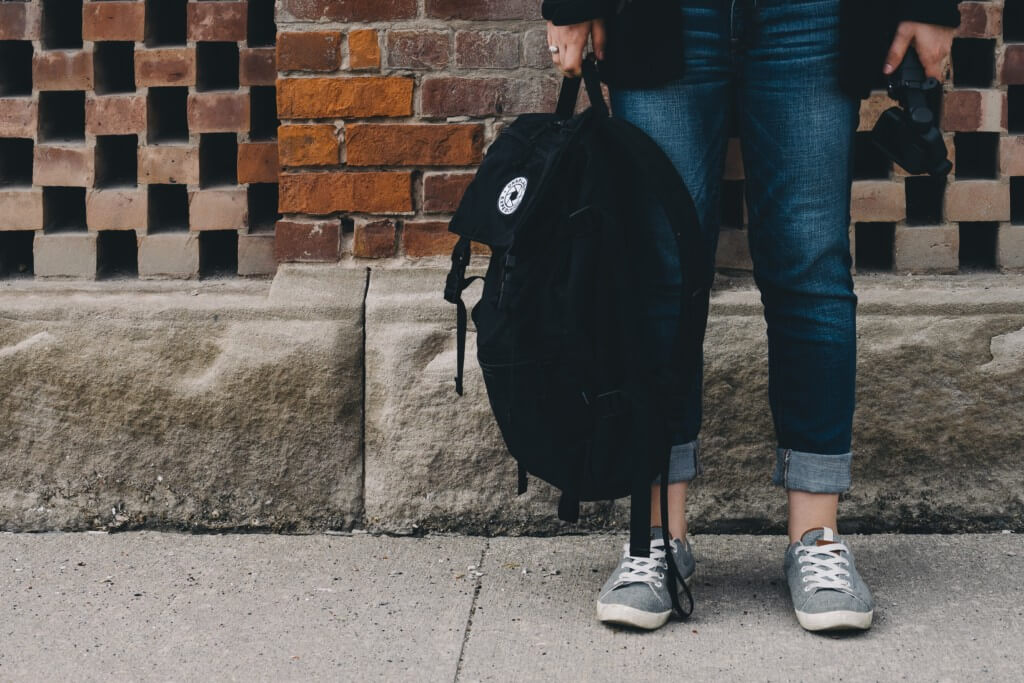 You may have gotten a small glimpse of the hills, hikes and 20-minute walks on your tour of the campus, but your tour guide definitely didn't mention how much walking you'd do in your day to day life. "I didn't realize how much I had to walk everywhere, I really wasn't expecting to be so out of breath," said freshman Katie Napell. The campus has a few large hills, and you will most likely find yourself hiking at least one of them per day. You'll run out of breath a lot and have very sore legs for the first few weeks, but at least your FitBit step count will look pretty impressive.
15. Best Food Spots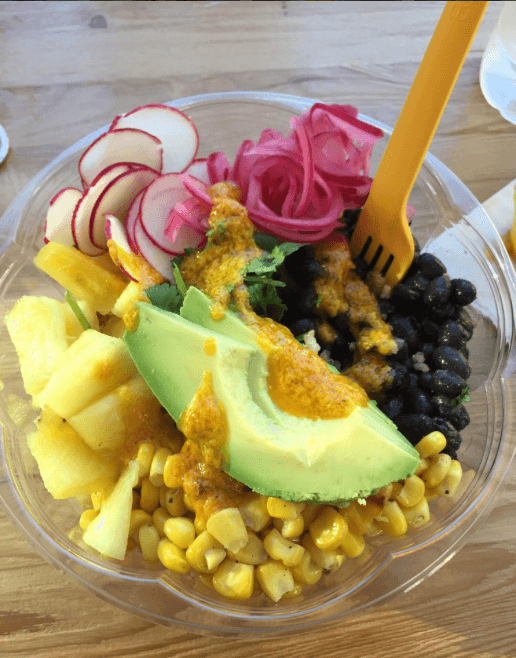 Real, quality food can be rare to find at the dining halls, so students head off campus when they start to feel desperate for a delicious meal. Off campus spots like Original Grain and Pastabilities give healthy and/or delicious alternatives to the cafeteria. Although you might need to catch an Uber to these restaurants, every student will tell you the homemade pasta or avocado toast is worth the drive. However, a few hidden food spots on campus also exist. Try the cafe in the basement of Hendrick's Chapel or the food court in Falk. "You can pick from options like sandwiches, Mexican, juices and salads," said freshman Marc Orlin.
15. Expenses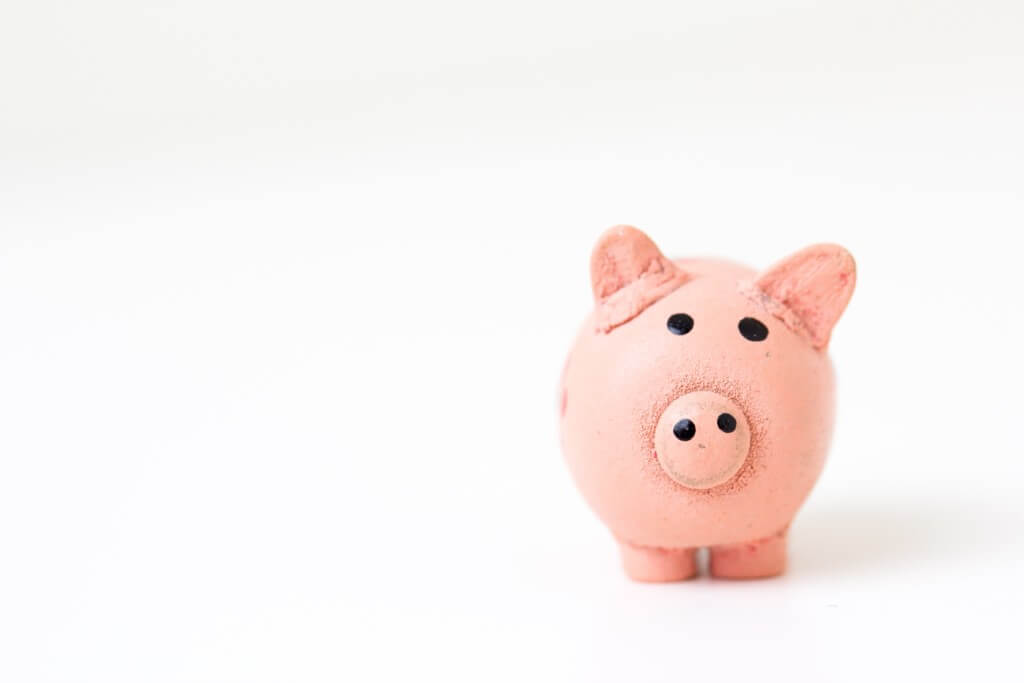 People often come into college with a general idea of how much they think they will spend each semester, but you should really double that number. No one really tells you how expensive college can end up—the Ubers and the expensive nights out add up incredibly quickly. Food makes up a big amount of that, too. Getting ahold of quality food will cost you, and you'll find yourself splurging more on it than you think. "I wish I knew how much money I would go through in such a short amount of time," shared freshman Danny Emmerman. And trust me: If you can find ways to make some extra money for the semester, your future self will thank you.
16. The Best and Worst Dorms
But pretty much any freshman will agree on dorm rankings. Nicknamed the "Mount," the two freshman dorms Day and Flint Hall stand on a hill and make up the #1 freshman dorms on campus. "[The hill] forces us to be more of a community," said freshman Katie Napell. These two dorms have private bathrooms, are the most social, have the best dining hall and even have a mini grocery store in the basement. Students have a similarly unanimous opinion on the worst dorms: BBB. BBB includes Brewster, Brockway and Boland, three freshman dorms that live on the edge of campus. When you have to hike up a hill to get to class or any other dorms on campus, you can't really find a worse place to live on campus.
17. Winters Don't Stop Anything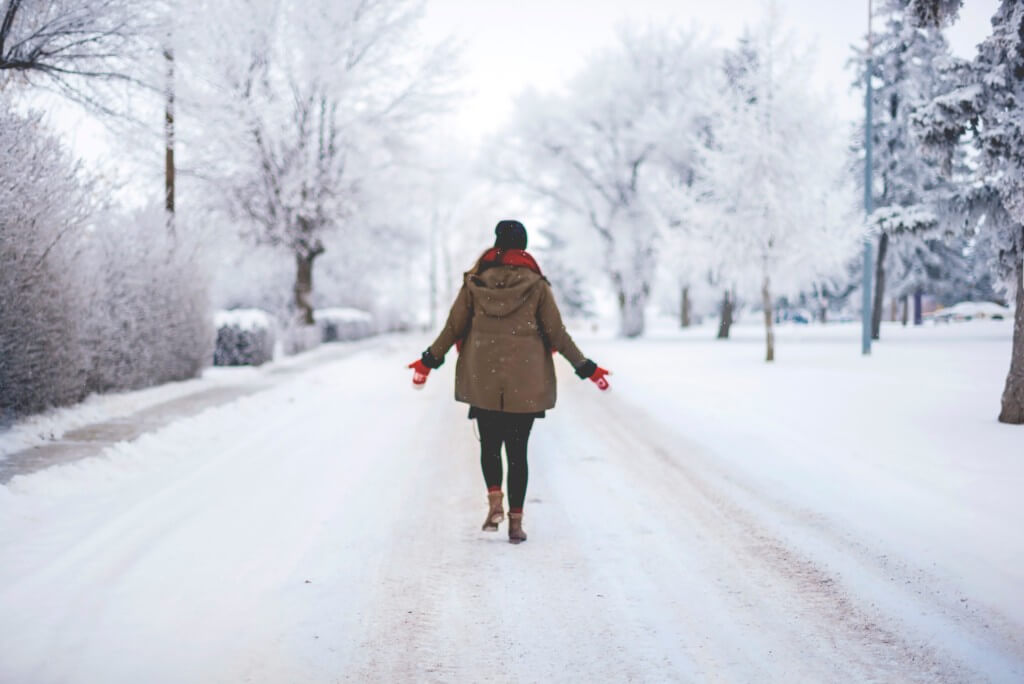 Remember all those snow days you had in high school? Don't count on that at Syracuse. "The school plows absolutely everything and they never cancel class," said Napell. Voted the snowiest city in America, Syracuse hardly gets phased by some flurries, even when it basically snows nonstop from December through March. If you lived in a warm weather state that would cancel school for only two inches of snow (or even just the prediction of it), Syracuse will be a huge shock to your system. With 110 inches of snow in an average season, canceling classes would mean cancelling school for four months, so they just don't cancel at all.
 18. First Week Friends Don't Matter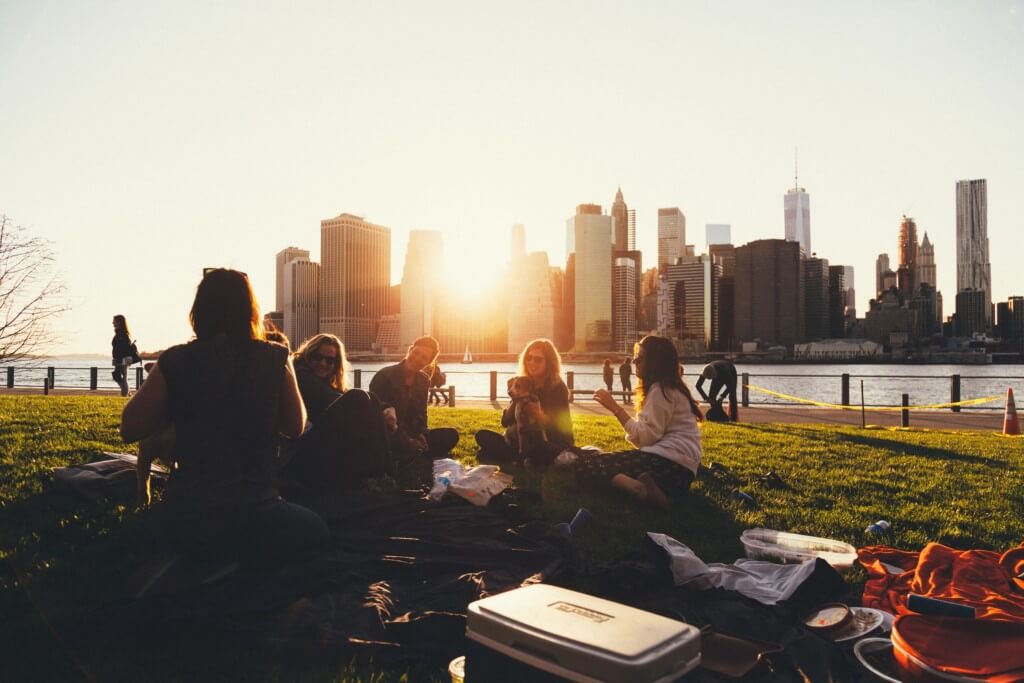 This might scare you, but who you hang out with the first week of school almost always ends up pretty irrelevant by the end of the first month. Why? Well, many people put on a fake persona their first week to try and make as many friends as fast as possible. But that doesn't show who they really are. This goes for any college, really. You'll find your squad eventually, so don't worry if your friends from the first week don't stick. Of course, that doesn't mean you can't find best friends among your hallmates. It just doesn't really matter if you don't.
19. The City Of Syracuse is Not a Real City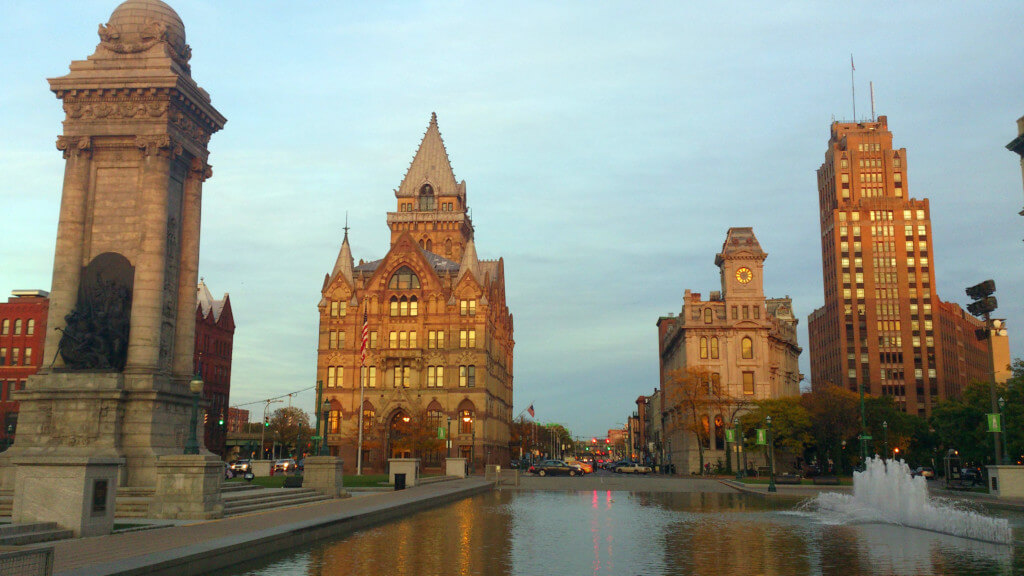 For anyone who's lived anywhere remotely near a large city, you'll know that Syracuse doesn't deserve the "city" title. Besides Marshall Street right off campus, Destiny Mall and Armory Square, the school can feel like a bubble in the middle of nowhere. You can basically get your fill of the city once you've made your way through Armory Square and its nice restaurants. And the draw of living near New York City? It sounds nice in theory, but you won't want to take public transportation for over four hours once, let alone on a semi-regular basis.
20. Opportunities Are Everywhere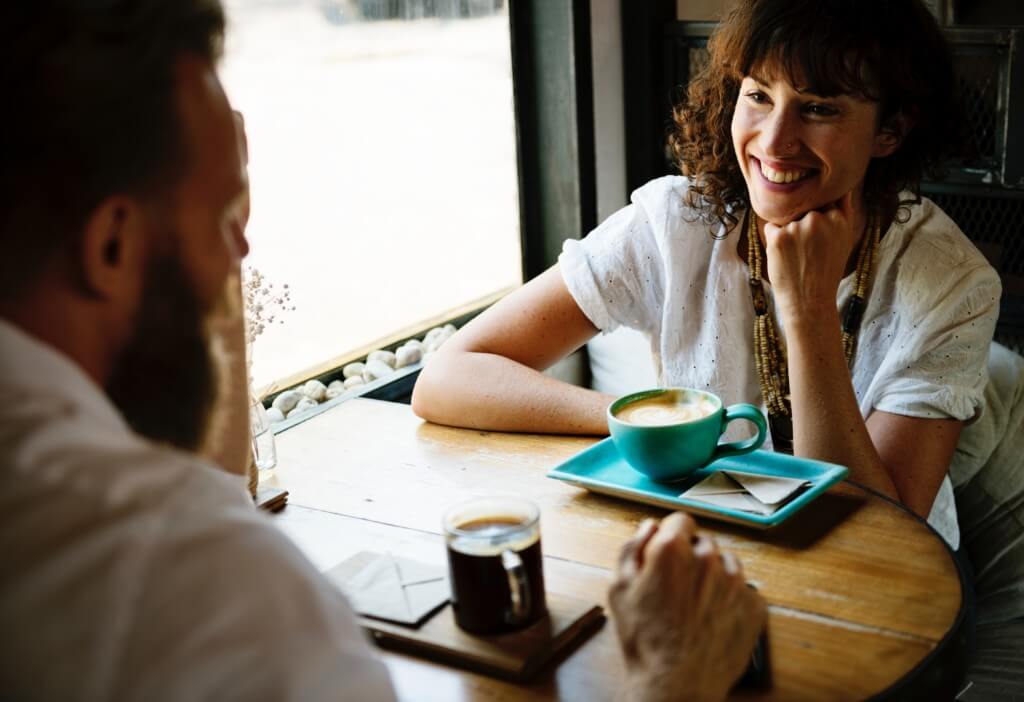 In high school, classes feel restrictive and opportunities for learning helpful skills for a possible career are limited. Syracuse, on the other hand, has a completely different atmosphere. "Any passion you have can be entertained at this school," said Orlin. You can take classes that teach you about virtual reality and its possible uses in media, or about architecture and the importance of urban housing. They also offer career days, speakers on politics as well as art and semesters available in NYC and L.A. with guaranteed internships. No what you get passionate about, or how undecided you feel, 'Cuse has plenty of groups, classes and opportunities to help you decide on your career and gain real world experience. You just have to seek it out.
*Updated on November 27, 2017 by Amelia Lytle to include secrets 11-20.