Need a break from the fast food? All around Syracuse University's campus you can find a bunch of fast-food joints like Funk 'n Waffles with greasy fried foods, and Ernie and Sadler with pasta, pizza and other carbs that make you feel good in the moment, but bad in the long run. Sometimes, eating something a little lighter and healthier can keep you from feeling burnt out from the ever so popular Chipotle. These 10 Syracuse eateries will keep you full and satisfied instead of sick and bloated.
1. Strong Hearts Cafe, Marshall Street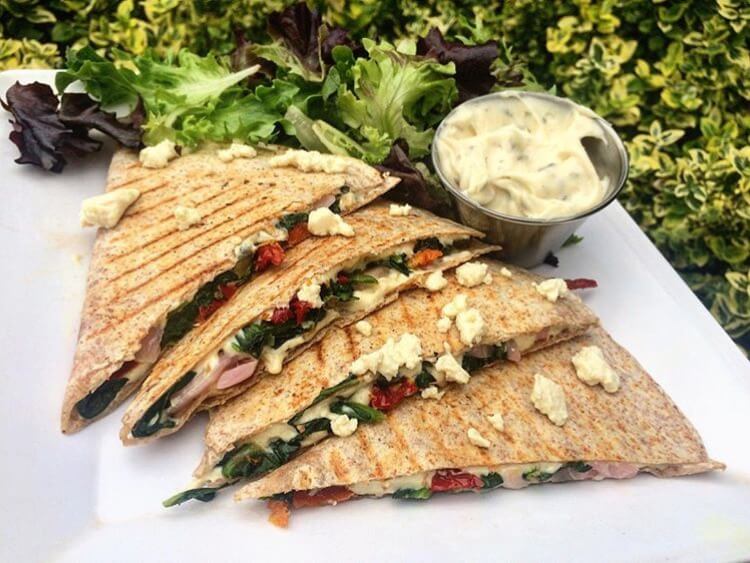 Vegans everywhere dream of Strong Heart's café, a meat-free eatery five minutes from campus. Their menu, chock full of plant-based protein (yes, even the buffalo chicken wrap), uses seitan, tempeh and soy to keep you fueled. Their "chicken" wings, sandwiches, salads and wraps will make you forget you're not eating real meat. They also serve smoothies, milk shakes (all dairy-free) and cookies, so if you feel you deserve a little something sweet, look no further. Sophomore Saumya Melwani, who would refer to herself as a carnivore, said Strong Hearts is her go to spot when she feels like something light. "Even though it's vegan, it's still good, it's very filling, and they have so many options," said Melwani.
2. Blue Monkey Cafe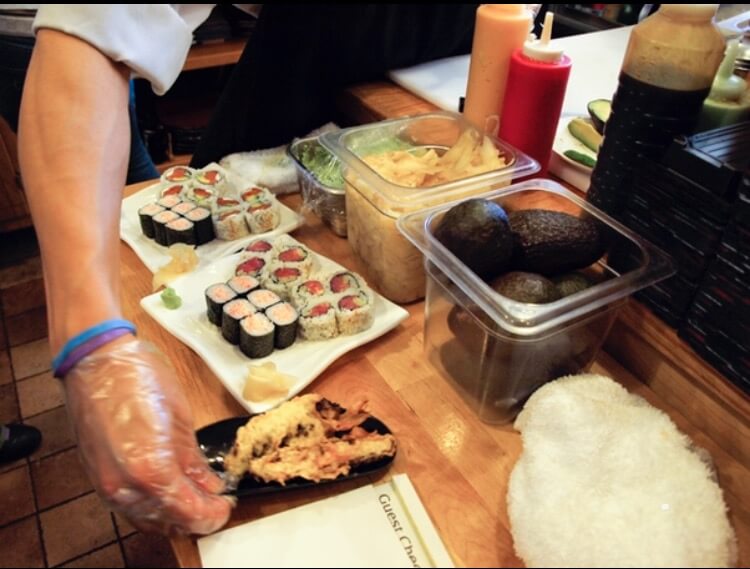 Sushi! This Japanese staple just may take the cake as some of the tastiest healthier food options out there. Blue Monkey Café lays claim to being one of the most popular sushi restaurants on Marshall Street, serving specialty rolls and a variety of Japanese food for the non-sushi eaters out there. "Whenever I want something healthy, I go to Blue Monkey," said freshman Lexi Weiss. Not a sushi fan? Don't worry. Blue Monkey also serves dishes like udon noodle soup and chicken teriyaki.
3. Original Grain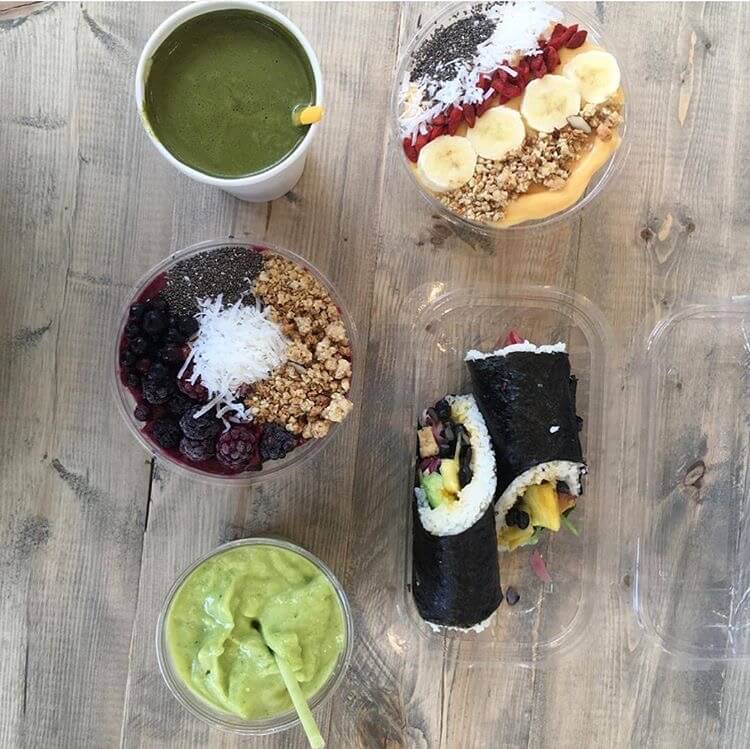 This new place opened up in downtown Syracuse and has to be one of the better health food options to come to town. If you have 10 minutes during your lunch break, it would be worth the trip. With a fresh salad-bar, wraps, smoothies, acai bowls and avocado toast, you can sit down and have a nice lunch without all of the added carbs or fat. Freshman Hayley Daniels named Original Grain as her new favorite place. "I had the grain bowl with tuna and chicken; it was really good," Daniels said. "Sometimes being in college you don't have time to work-out, so eating healthy just makes you feel better about yourself."
4. Core Life Eatery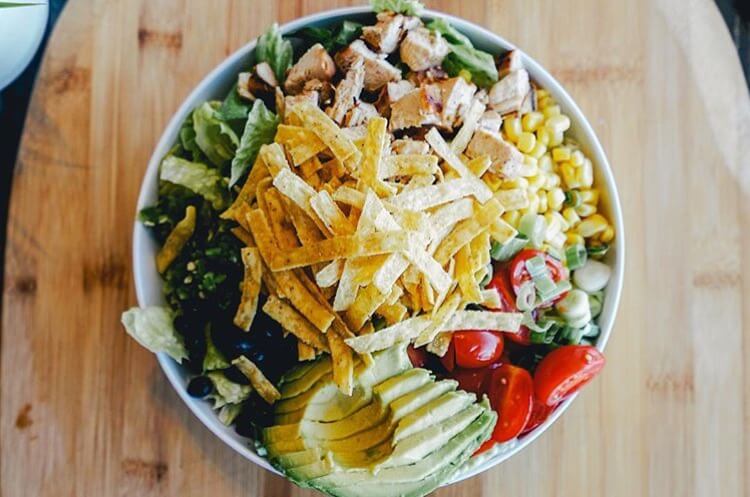 Karen Scanlon, a local nutritionist, called Corelife one of her favorite places (the bone broth being her favorite) and stressed the importance of eating whole foods. "Food does matter when you're constantly keeping your energy up with these extreme foods, which is processed foods," Scanlon said. "You're wearing on your adrenals and your other granular systems." Well, you won't have that problem at Corelife. With grain bowls, salads and bone-in broth, try this place for wholesome meals.
5. Modern Malt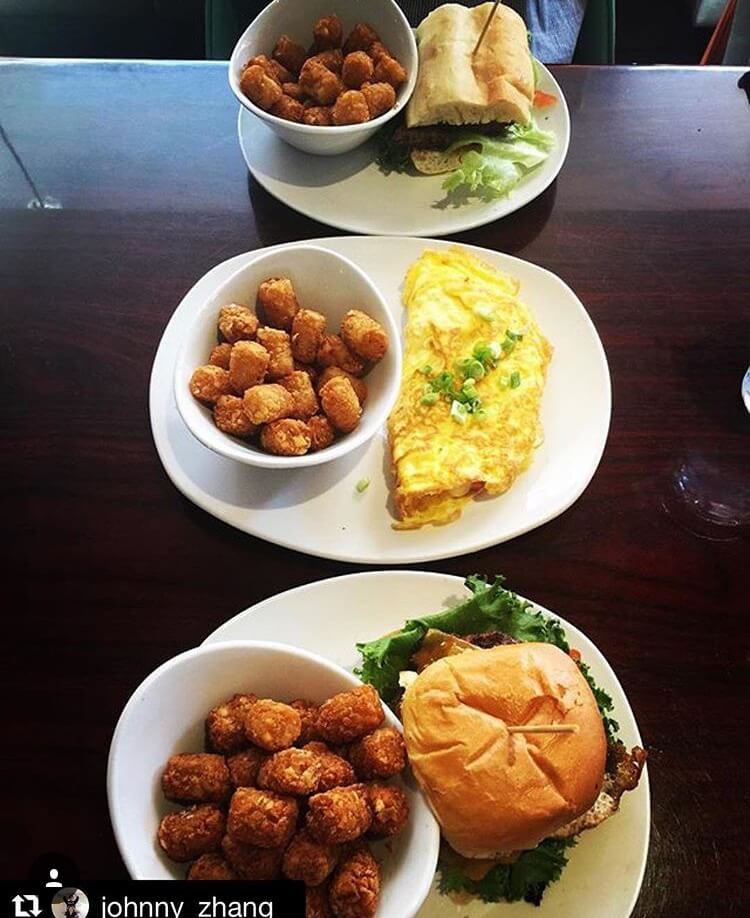 A downtown diner reminiscent of a futuristic 50's restaurant serves some great healthy options for breakfast after a long night of partying or studying (yeah, definitely studying). With egg white, turkey bacon and wholewheat menu options, they give decent portions and better options for anyone trying to maintain or lose weight. "The Malt, it's really good, they have good milkshakes, even though they aren't very healthy," said Daniels. "But they have avocado toast that's also really good."
6. Phoebe's Lounge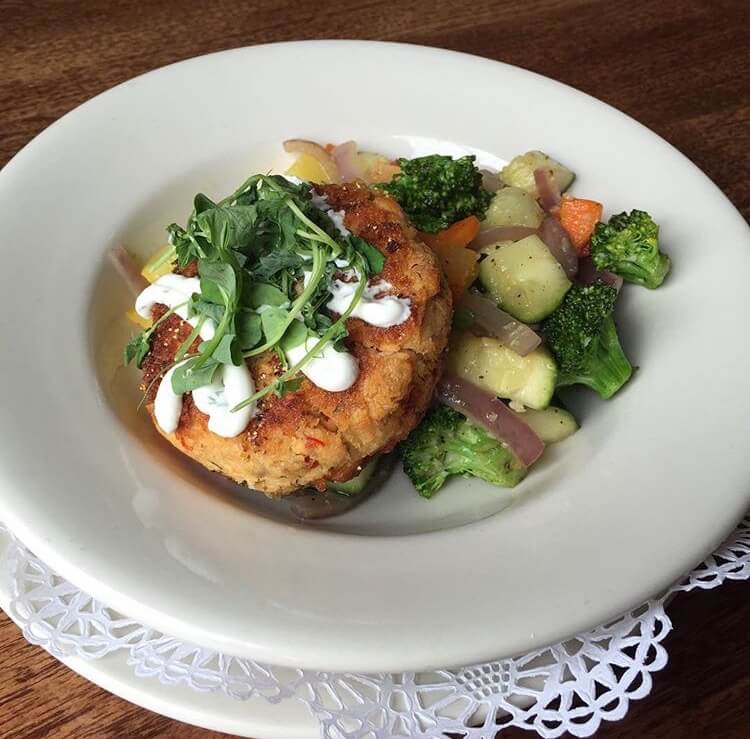 About a 10-minute walk from Marshall, and a little high-scale, Phoebe's Lounge offers Sunday brunch, lunch and a dinner menu that tastes so good you forget it's healthy. They serve chicken salads, crab cake wraps, hummus and flatbreads and much more in a quaint and relaxing environment that allows you to get way from the campus chaos for a while. Their coffee lounge, open 8 a.m. Monday through Friday, serves gourmet drinks, cookies, muffins and breakfast sandwiches. Even better? Free Wi-Fi.
7. Cafe Kubal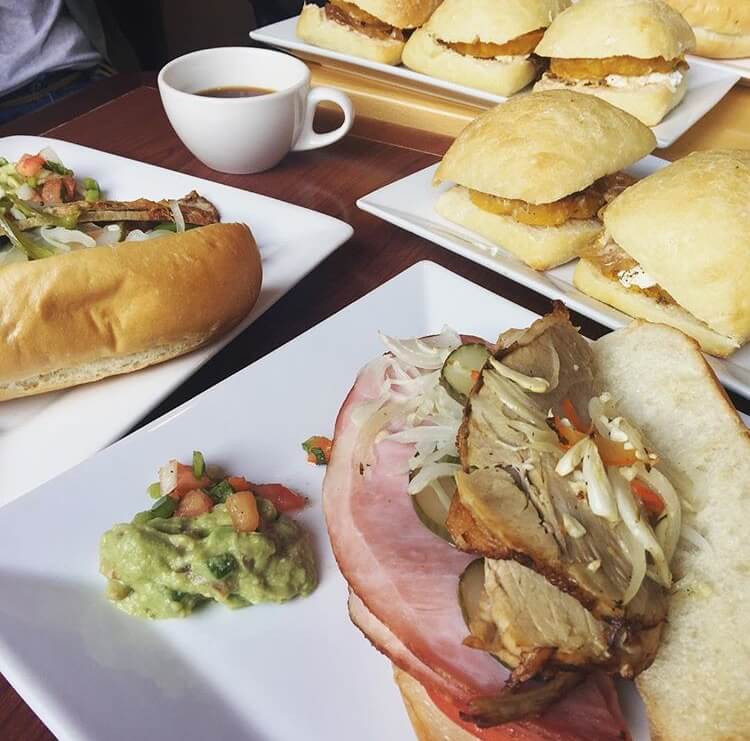 Looking for something quick and easy while knowing you need to chase it down with a coffee for those afternoon slumps? Cafe Kubal has some healthy options that will tag along great with some amazing lattes. With options like egg toasts, sweet potato egg bakes and many other options that change from time to time, all of them healthy. Their coffee menu offers pour-overs, Americanos, cappuccinos and mochas that you can order online. Just pick up your order and be ready and wired for lecture in no time.
8. King David's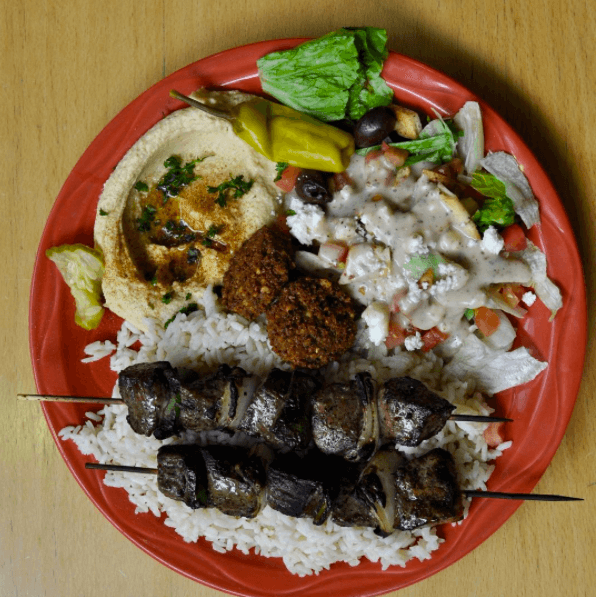 This Mediterranean restaurant on Marshall Street offers kabobs, gyros, wraps, falafel and spinach pie. They serve traditional Greek items that benefit your body and allow you to spice up your diet a little bit and try something outside of the usual low calorie foods. With swift service on pick-up orders, King David's provides a convenient healthy meal close to campus.
9. Pita Pit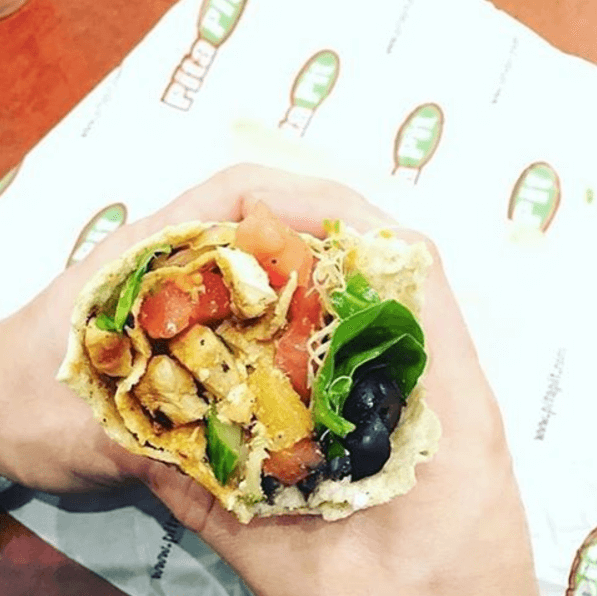 Although not an obviously healthy restaurant, Pita Pit gives you the freedom to make a wholesome meal with vegetarian and chicken options that you can add to anything. They serve salads and pitas that you can order on a preset menu and make healthier substitutions, like a black bean burger, falafel or chicken. Lighter on the calories and tastes just as good? Sounds like fantastic option to me. The options also cost less than some of the healthy and modern day eco-friendly restaurants like Koinonia Organic Juice Bar and Café. Instead of shoveling out $14 for a wrap, give your wallet a break and stick with Pita Pit.
10. Subway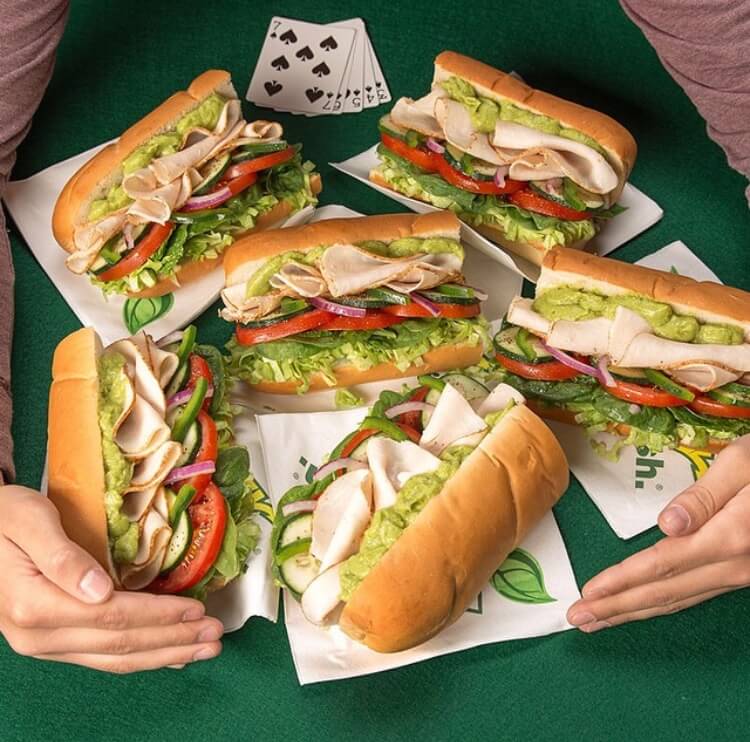 Right in Marshal Mall, you can order a convenient and fresh sandwich rather than wait in the giant line at Chipotle. But with options like this, you need to make healthier decisions to create a nutritious meal. Stick to the white meats, whole grains, light cheeses and not too much sauce if you're looking to avoid the extra calories. Also, they have salads that you can customize if you want to avoid carbs. Weiss said she appreciates less carbs when looking for food on campus. "The dining hall food is very carb-loaded because they want to fill you up, so sometimes it's nice to get some protein and not just carbs," said Weiss.