Regular people check the news to see what's happening in the world. Did their favorite team win in extra innings? Or maybe they want to know how bad their commute looks today. When broadcast majors read the news, they imagine writing it instead of watching it. And they know landing a prime-time spot won't come easily. Students who aspire to deliver the news need to attend a school that has it all: Great student media groups, professional faculty, state of the art equipment and hands-on courses. You'll need to learn how to write, edit and produce.
Get the latest ranking of The 10 Best Broadcast Journalism Schools 2019 here.
Think you have what it takes to anchor the national news? Check out the 10 best colleges for broadcast journalism.
10. Northwestern University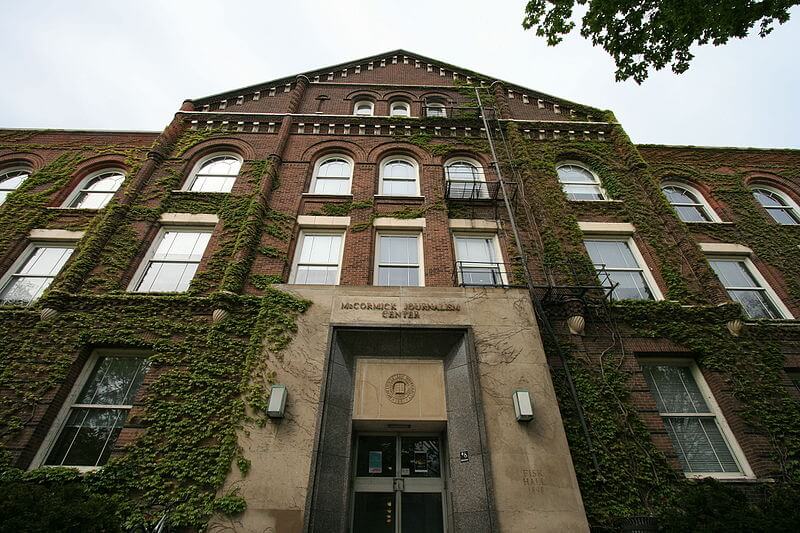 It's hard not to win an award on and off the screen at Northwestern. Professor Beth Bennett produced the documentary "Kindred" in 2011, which aired on WTTW and won a Chicago/Midwest Emmy. The impressive faculty at The Medill School of Journalism, Media, Integrated Marketing Communications offer hands-on training in creating, editing and producing media content. Student-produced work created from this program regularly wins national and international awards. In 2015, a Medill student won in three different college student production categories at the Chicago/Midwest chapter of the National Academy of the Television Arts and Sciences Emmy awards. Individual reporters Jesse Kirsch and Adam Mintzer won the Crystal Pillar award in the News for General Assignment and Sports categories, respectively. If you follow in the footsteps of Medill faculty and alumni, you'll see your cue on the teleprompter in no time.