Breaking news! Broadcast journalists keep us informed around the world 24/7. Anderson Cooper keeps you informed on important events, like when Pope John Paul II died and Hurricane Katrina updates. Jenna Bush Hager and Hoda (we miss you, Kathie Lee!) start off the morning talking news with a glass of wine in hand. No matter the tone or content of the show, we invite these broadcast journalists into our homes every day. But before you move on up from correspondent to anchor, you'll need a package to prove to world-winning news stations that you're their next great talent. You'll need to pick a top broadcast journalism school with plenty of student media groups, helpful faculty, state of the art equipment, challenging courses and respectable alumni.
[woobox offer='tuafxp']
Listen up for the 10 best broadcast journalism schools in the country for 2019—three, two, one, action.
10. Northwestern University
Picture yourself walking onto a stage to receive an Emmy after creating an award-winning TV show. For students at Northwestern University, this becomes a familiar feeling. The Northwestern News Network won a bronze Emmy for best newscast at the 36th Annual College Television Awards in 2014. The Medill School of Journalism, Media and Integrated Marketing Communications encourages students to see the big picture of broadcast journalism. While they learn the ins and outs of being on screen, students also immerse themselves in the behind-the-scenes of broadcast journalism. Through experiential learning, students can take part in the Medill Justice Project, the Knight Lab and the guest speaker lectures. These unique programs allow students to fuse law and technology with journalism. To get the full scope of what being a broadcast journalist looks like, look no further than Northwestern.
9. New York University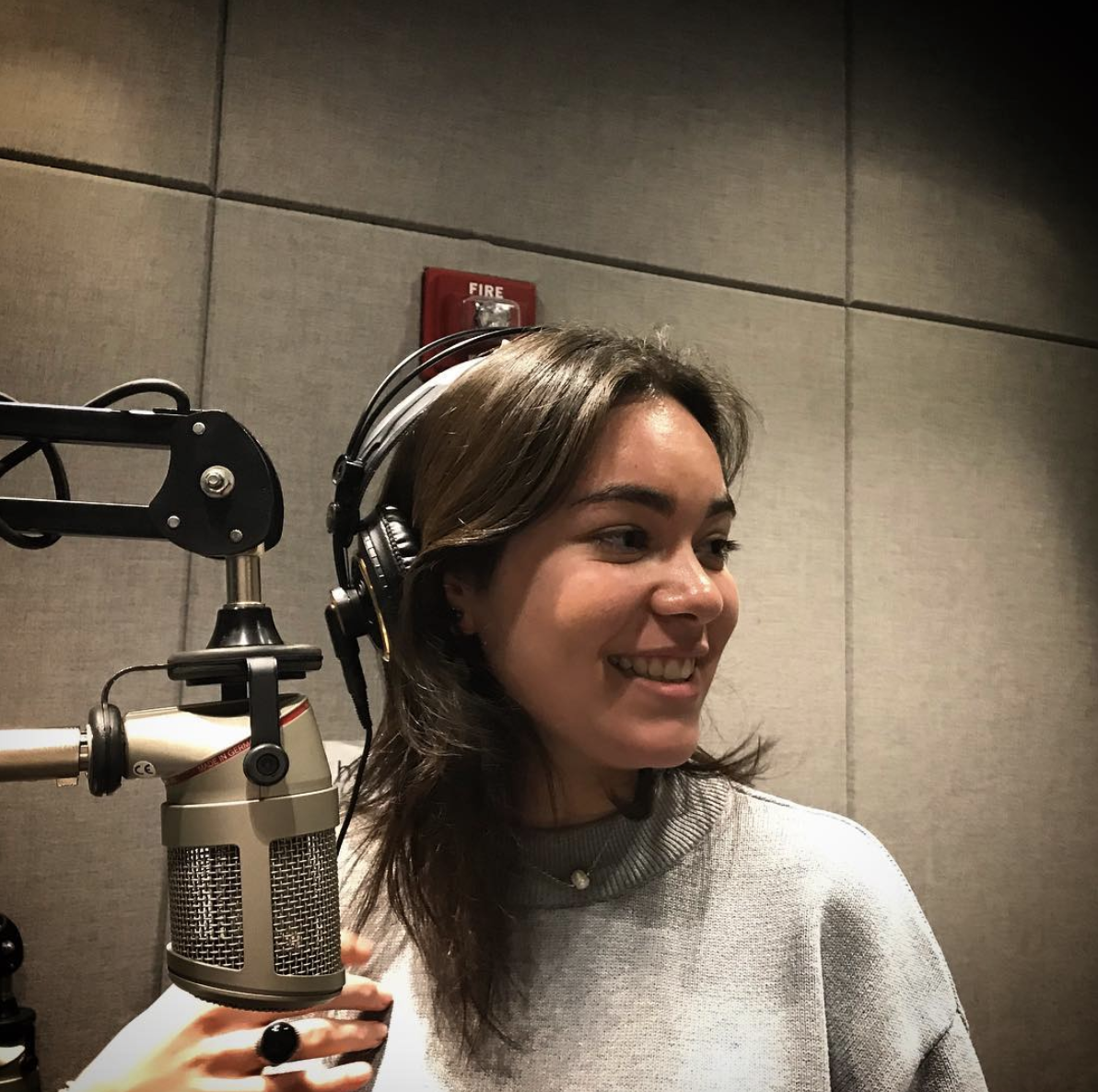 Always on your toes and with a New York state of mind, NYU will lead you to the broadcast journalism career of your dreams. NYU offers students the chance to minor in broadcast journalism. If students love traveling, they can take part in GlobalBeat, NYU's reporting program for Masters. Students travel overseas to report on human rights, ethnicity, religion and international development. The Arthur L. Carter Journalism Institute and their Career Services Center provides students with all kinds of career support. They host a journalism career fair bringing big names like the Associated Press, CNN and the New York Times to recruit students. Not ready to go out on your own, but want experience in the field? Apply to one of the many fellowships that career services offers students. From New York City all the way to Los Angeles, students can dip their toes in what it means to be 'camera ready.' Multimedia workshops give students the opportunity to learn more about social media, data journalism, HTML and WordPress. Always dreamed of being on the radio? Sit back, relax and 'tune in' to WNYU-FM, NYU's student-run radio station.
8. Boston University
The New England Patriots might have six Super Bowl rings, but BUTV10 has over 20 awards. From Telly Awards to Webby Awards to New England Associated Press Student awards, BUTV has been honored for its excellence in video and television across all platforms. If college has you bugging out, tune into Bay State, the longest running, continuously produced student soap opera by BUTV10. BU's College of Communication's teams up with the Washington Journalism Center and gives students the chance to spend a semester in D.C. Here, students study political reporting, while also interning at news organizations. BU's faculty goes above and beyond just teaching in the classroom as mentors to their students. During the spring semester of their sophomore year, COM students officially declare their major and are assigned a faculty mentor. This program allows for one–on–one discussions about potential internships, degree requirements and advice on networking. BU's journalism core courses includes Reporting with Audio and Video, which is taught by veteran journalists in an actual newsroom. Why sit in a boring old classroom when at BU you can learn with all of the latest technology?
7. Drake University
You'll really be in your feelings with Drake University's journalism program. At Drake, you can help produce the nation's largest student-produced television production, The Drake Relays. During their senior year, journalism students team up with students in Magazine Media and Digital Media Production to create a website that showcases multimedia content…It's a perfect portfolio builder and shows future employers you've got what it takes. You always want that extra oomph, you know? "What always stuck out about Drake was how early students can get hands-on experience. I started writing stories and hosting a weekly radio show almost immediately after my first year started," Drake University sophomore Carson Reichardt said. Students majoring in News must complete a minimum of 124 credits, 44 of which are in the School of Journalism and Mass Communication. The news courses teach students how to be a compelling storyteller, how to use newsroom equipment and how to dress to impress on screen. In the classroom, students learn from the best: Professor Jill Van Wyke. Who wouldn't want to learn from someone with an 11-year career as a journalist news reporter under their belt? Strong faculty, hands-on experience and a name that speaks for itself–Drake knows how to make a lasting impression.
6. Emerson College
Students learn how to break big stories at Emerson from people who've actually done it. Department Chair Ted Gup first revealed Project Greek Island in 1992 in The Washington Post. Students enrolled in the journalism program are required to complete 44 credits in their major. If you're wandering around campus, check out The Journalism Production Center to really experience what hands-on learning is all about. Clad with everything from run-of-the-mill classrooms to its very own newsroom, it's a broadcast journalist's dream. The journalism production center allows students to learn the ins and outs of being on air. Interview-style sets allow for students to hone in on their best Katie Couric impressions, while their meteorology set brings out their inner Bill Henley. "Emerson requires students to train in broadcast, print and audio. This specifically benefitted me, as I always thought I'd end up in print, but wound up liking broadcast a lot," Emerson College freshman Madison Goldberg said. For all that may be a little camera shy, take Goldberg's advice and get your broadcast journalism on.
5. American University
If you want to break big stories like Woodward and Bernstein, head to Washington D.C. At American University you'll be immersed in any and every current event. AU gives you that opportunity with organizations like American Television, the student-run television station that airs on TV and streams online. Journalism students can tailor their education and declare a concentration in broadcast. Although not required, this concentration allows students to hone in on the skills they need to become the next NBC anchor or executive producer. Students take classes about how media shapes history and TV and video production. Step into the McKinley Building, home to the School of Communication, and experience what a television studio really feels like. With cameras, teleprompters, news desks and green screens everywhere, you'll feel ready to make your TV debut in no time. Graduate students at American have the opportunity to be a part of The Investigative Reporting Workshop, which pairs these students with experienced reporters. Its main focus is government and corporate accountability. American University gives students the tools they need to succeed—it's up to them to make the most of it.
4. University of Georgia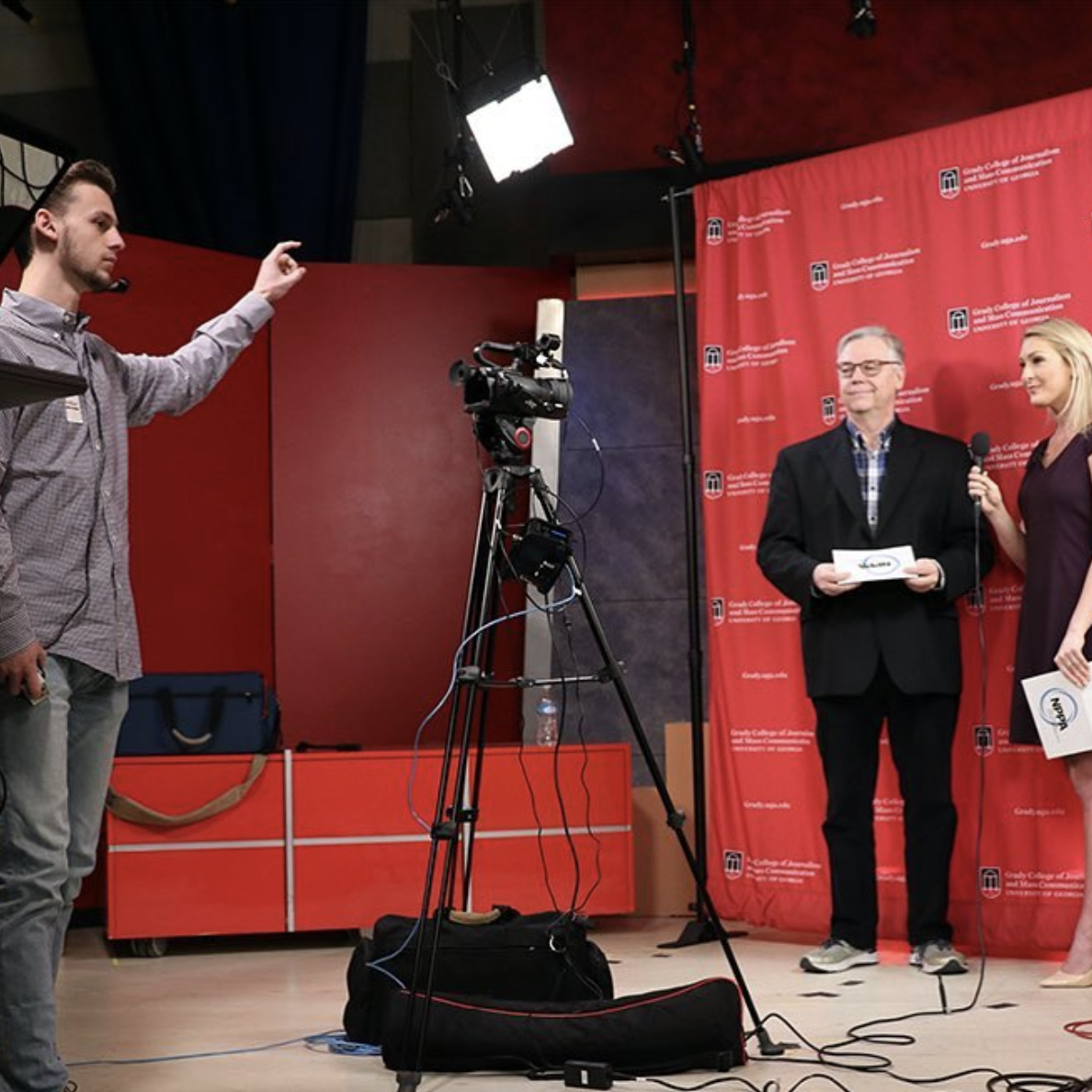 It's every aspiring broadcaster's dream to get one-on-one advice from professionals in the field. At UGA, students make it a reality. "Industry professionals from CNN, NBC and Fox share their career journeys with us and help build contacts from very early on to turn those into internships," UGA senior Maddie Ray said. Students can get involved with UGA Newsource, the 30-minute broadcast production that's live four days a week. When wrapping up with their time at UGA, students create a digital portfolio that encompasses all of their work. And the Grady College of Journalism and Mass Communication keeps students busy. Students are expected to complete 18 to 21 hours in major courses, including courses on reporting across platforms and Newsource, which gives students the chance to work in a newsroom environment. With so much going on in the world, it's easy to get caught up in the negatives, but UGA broadcast journalists plan to change this. "Another Angle" is a student broadcast that showcases the people and places that make up Athens, Georgia. Students at UGA are making a difference in the broadcasting world—join them.
3. Temple University
Newsflash: Philly is more than its cheesesteaks and soft pretzels, it's also home to Temple's Klein College of Media and Communication. It's one of only three programs in Pennsylvania that's been honored by the Accrediting Council on Education of Journalism and Mass Communication. "Students don't have to wait until they're an upperclassman to get involved, they can use their multimedia skills in dozens of different professional organizations," Director of Career Services for Klein College Lu Ann Cahn said. With 27 years at WCAU-TV and eight Emmys to show, she knows what she's talking about. Students complete nine required courses, giving them the foundations for journalism, plus 18 credits of journalism electives. One elective, Broadcast Performance, teaches students the skills they need to effectively communicate with a large audience. Temple's program roots its curriculum in liberal arts, which means students become well versed in all subjects. Journalists need to know how to analyze statistics, share scientific findings and analyze historical events. And with a liberal arts focus, aspiring broadcasts journalists at Temple get that. Thanks to Temple's huge network, baby Owls get the chance to spread their wings and take flight on your television screen—just like 1992 graduate Tamron Hall.
2. University of North Texas
Faculty at the Mayborn School have earned DuPont awards, Peabody Awards and Walter Kronkite Awards—all of which honor groundbreaking stories and reporters in the journalism field. "The Mayborn school of Journalism has a fantastic group of faculty that wants the best for their students. They inspired me every day to be the best journalist I can be," UNT senior Dante Nunez said. With a concentration in broadcast news, Mayborn professors teach students the theory and practice of reporting. Students gain experience in appearing on camera, reporting, anchoring and producing. Broadcast students have their own News Lab where they can shoot and edit content. NTDaily TV, the student-produced newscast, airs on local community television, ensuring that your face becomes engrained in every Texan's memory. Once students finish up their four years at UNT, they'll be at ease knowing they're in the fifth largest media market.
1. State University of New York at Oswego
Why pursue a concentration in broadcast when you can major in it at the State University of New York at Oswego? Outside of class, students can get involved with WNYO-FM, the university's student-run radio station and WTOP-TV, its TV station. The program teaches students about production, media history, communication, regulations and the impact of media. SUNY Oswego's Hollywood POV program brings students to the West Coast media capital where they network with alumni working in the media world. Students complete 24 credits in core classes, which encompass foundations of communication, critical thinking, public speaking and the law. Aspiring broadcast journalists gain experience through on-campus TV studios, production labs and presenting themselves on camera. Students also get the chance to help organize the Dr. Lewis B. O'Donnell Media Summit. Completely unique to Oswego, this summit brings prominent media names to campus like NBC weather anchor, Al Roker. Talk about networking. Roker got his degree from SUNY in 1976. Maybe one day you can tell people what's happening in 'their neck of the woods.'
[woobox offer='tor6do']
Top 10 Colleges for Writers 2018
The Top 10 Journalism Schools 2019
Top 10 Colleges for Aspiring Editors