Did you envy Belle when the Beast gave her an entire library? Do you love to smell the sweet aroma of a new book? Yeah, well then consider yourself a book nerd like the rest of us. You probably have at least 10 books on your to-be-read list and know that reading a series becomes an extension of your soul. While reading becomes second nature, finding a new book to read can feel like pulling teeth. Regardless of whether you're into the dystopian corrupt government novels, bloodshed or magic—you won't be able to put these books down for a second.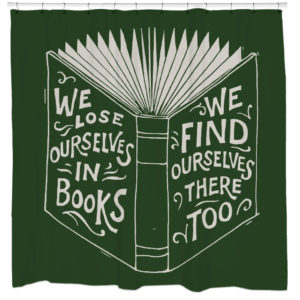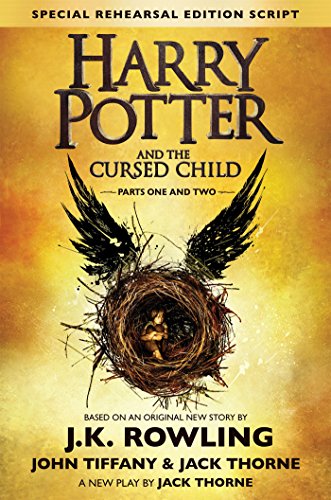 Literary snobs and fan-fiction enthusiasts only agree on one thing: Harry Potter = life. The eighth story in the Harry Potter series presents itself in script form and follows Harry and his son, Albus, on yet another dark, magical journey. While we find Harry facing the realities of adult life, we follow Albus carrying a reputation and legacy he never asked for while attending Hogwarts. "At first the play format was hard to get around but after the first few pages I got used to it and was better able to picture the dialogue going on. It's definitely different from the original seven but a really cool addition to the series and [I] recommend it," said Florida State University alumnus Ryan Schulz. We know you aren't ready to let go of the HP fandom yet, so read this book ASAP.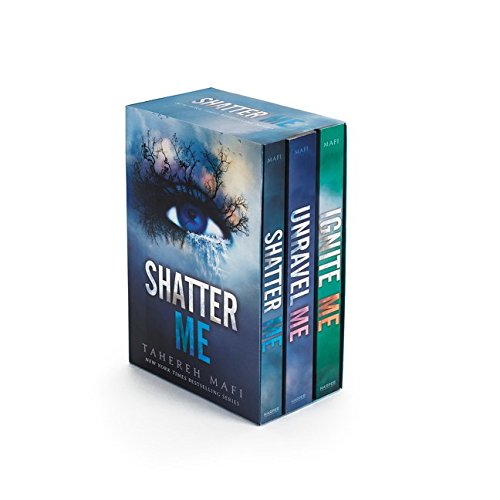 The first book of a three-part series, Shatter Me gives the traditional dystopian novel a twist by incorporating paranormal elements. The book follows 17-year-old Juliette who lives in a broken version of the world we know today. Food becomes a scarce resource and disease plagues humans. Juliette resembles Rogue from The X-Men in that her lethal touch makes her dangerous. Like Rogue, Juliette lives a life full of difficulty and isolation because of her dangerous touch, even something as minuscule as a poke. The Reestablishment, an organization governing the world with its tight grasp, has plans for Juliette, but after a lifetime without freedom, she's ready to take control of her own life.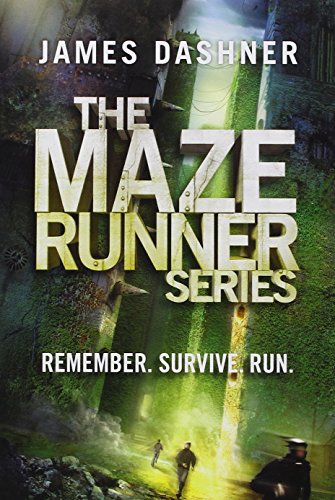 For anyone into the whole post-apocalyptic, corrupt government, teenagers dying sort of thing consider this book a must-read. "Reading The Maze Runner explains way more than the movie does. I don't think the films do the series justice. [The book] gives the characters way more depth and a whole new perspective," said University of North Florida junior Kiana Lii. A fan favorite among those who enjoyed The Hunger Games and Divergent series, the book's protagonist goes by Thomas. Thomas wakes up in a metal crate located in the middle of The Glade with no recollection of himself or how he got there. Surrounding the Glade rests a maze seemingly keeping a group of boys trapped. Discover the complex and terrifying world of the maze for yourself through James Dashner's book.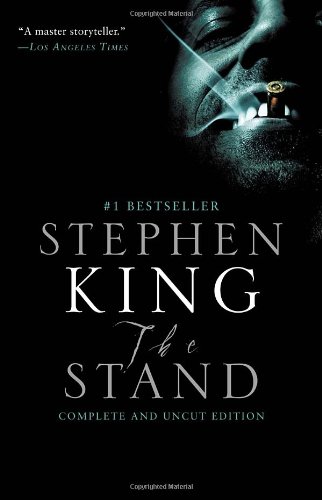 The Stand will keep your finger on the next page as you trudge through the eerie chapters. The book begins with the first few days in the United States as an incoming plague arrives and ends with you as emotionally exhausted as Randall, Stu and the other dozen characters this novel follows. Dystopian fiction and fantasy collide in one of Stephen King's most shocking novels. Masterfully-written text accompanied by realistic imagery will have you completely enraptured by the plot or totally repulsed—a normal reaction for all Stephen King novels.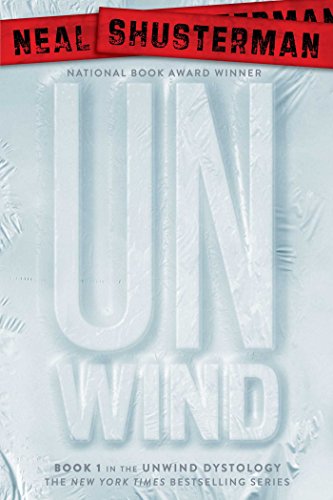 Depicting a post-civil war America between Pro-Life and Pro-Choice factions, Unwind will intertwine your heart and brain. In this twisted book, the law requires the sanctity of life for all babies. However, if these babies become problematic teens, a parent may choose to retroactively get rid of a child through a process called "unwinding." Unwinding ensures that the child's life will "technically" live on by transplanting their organs in the child's body to various recipients. Despite the intense plot, you'll instantly become emotionally invested in the first book of Shusterman's series. This book will soon start movie production, so pick up a copy and read the book before your friends even know about the movie.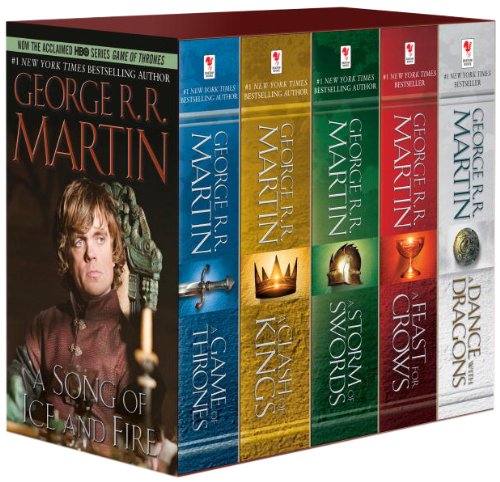 No, not the HBO must-see. "The characters are so much deeper in the books since you can actually read what's going on in their heads and [understand] what motivates them to do what they do. It's impossible to fully capture some of the feelings and emotions in the show," said FSU junior Wesley Thurmond. While the show reels in multiple viewers, the epic, fantasy book series remains a must-read. If you're a fan of Tolkien, you'll get hooked within the first few pages. But let's be real—dragons and nerds belong together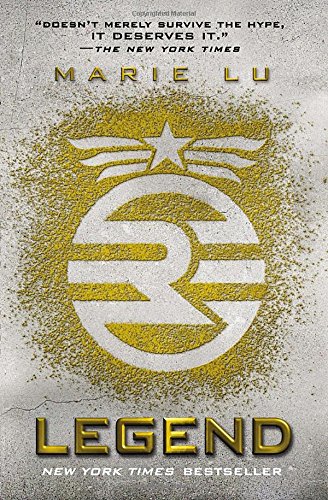 Legend brings a heavy serving of character depth and creative plotting to the metaphorical literary table. As usual with every great work, this book will soon get a film adaptation (let's hope they don't kill it). The first book in the best-seller trilogy takes place in the Republic, a modern day United States. Throughout the text, you'll follow two 15 year-olds, June, a prodigy, and Day, the country's most wanted criminal. Even at the ripe age of 15, Day murders June's older brother while attempting to steal a cure for the plague that threatens his family after breaking into Los Angeles Central Hospital. These two opposites collide to discover just how far their nation will go to keep secrets.
Ender's Game combines a militaristic future and science fiction to create an epic novel. The two meet beautifully to tell the violent tale of a boy chosen to become a part of an intergalactic battalion as humans prepare for an insectoid alien species. "I found it interesting that their military chose such young children. It's definitely about the underdog and deals a lot with brain over brawn," said University of Central Florida junior David Kipper. Political conflict between the three ruling parties, Hegemon, the Polemarch and Strategos get placed on the back burner in hopes of defending Earth from "buggers." Ender's Game brings corruption, war and conflicting moral choices to a very unique setting.
Arguably the OG of young adult dystopian novels, The Giver makes readers believe in a fully functional utopian society, which isn't the case. The Giver follows Jonas who lives in a gray (pun intended) world of conformity and contentment. He receives his life assignment as the Receiver of Memories at the Ceremony of Twelve—where the Committee of Elders assign children their lifelong profession. Upon accepting his role, he discovers the dark intentions and corruption of his fragile community. FSU senior Nikki Cline said, "I liked how the author showed that history and feelings are an important part of our lives and are used to help make decisions. Without which we wouldn't be humans. We would just exist." Whew, talk about deep.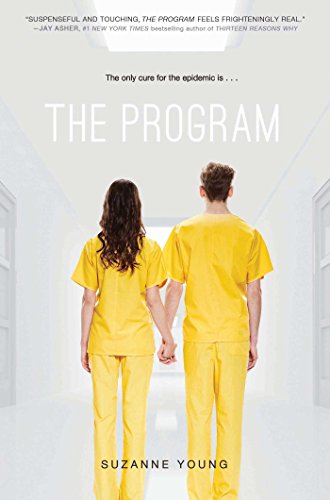 Sloane and James live in a world where the government has declared teen suicide a national epidemic. Teenagers and young adults remain severely supervised and any sign of emotion can send you into a rehabilitation-like center called The Program—supposedly the only known cure for teen suicide. Society believes teen suicide to be contagious and since Sloane's parents have already lost one child, they're afraid to lose another. The depression settles in and The Program heads straight for her and James. The amount of crazy makes this book so delightfully corrupt. Fans of The Hunger Games, Matched or Delirium will find themselves devouring the ongoing series in no time.
Surround Your Dorm in Literary Love