Remember singing "Part of Your World" with Ariel in The Little Mermaid when you were a kid? Turns out, Disney movies don't only ring true for little kids. Cinderella might seem innocent, but her two sidekicks, Jaq and Gus, attempt to put a broken necklace back together in a very sensual position. Many even relate the broken necklace's beads to sex toys—what a time to be alive. And we're all aware of the shape the stars make in The Lion King? None of these aspects go unnoticed now that we're older and if anything, Pixar and Walt Disney produced these movies for the more mature minded. In that sense, Disney movies come to the rescue during all facets of our young adult lives. Sometimes, college life sucks, so let Disney movies take you back to the good ol' days when you actually had time to watch these movies.
Follow Your Dreams With the Little Mermaid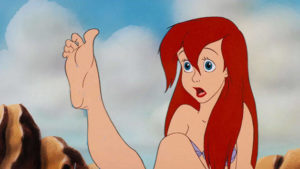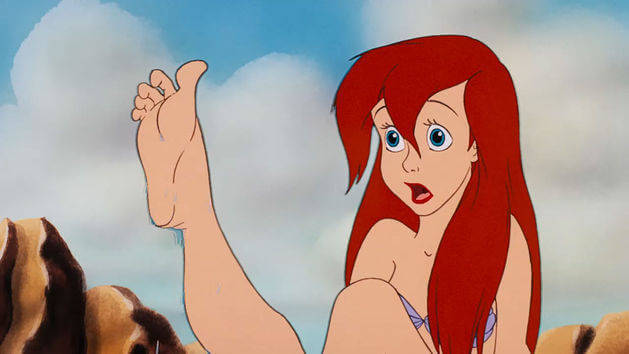 Ariel's bold desire to explore the outside world will truly inspire you to expand your horizons. Now-a-days, studying abroad beckons every college student to pack their bags and head to Europe for the summer. But from the plane tickets costing you an arm and a leg to carrying nine suitcases (one for each country obviously), the process makes you weary. If one day you become over-stressed while trying to make your way across the globe, sit back, relax and enjoy The Little Mermaid. Ariel stops at nothing to make her way to dry land. I wouldn't suggest making a deal with Ursula to assist you in your study abroad applications, but with one click of a button, Ariel offers a wave of reassurance to press on and pursue your dream.
Get Over Your Break Up With Cinderella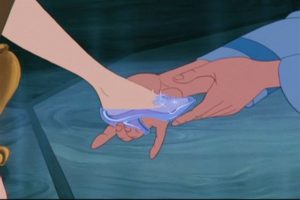 Did your boyfriend just dump you? Do you now hate all boys? Have you lost all hopes of romance? Watch the oldie (but goodie) 1950 classic cartoon that will restore your faith in the opposite (or same) sex. Bitterness doesn't look good on anyone, and Cinderella will wipe the tears away better than the third box of Kleenex on your bedside table. Cheer up, buttercup. Once Prince Charming places the glass slipper onto Cinderella's dainty foot, you remember that one day you too will have a fairytale ending.
Destress from Studying With Finding Nemo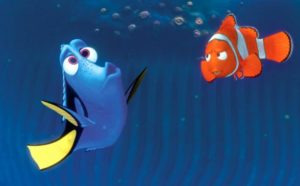 If you're craving a good laugh, pop this into your DVD player. Dory's short-term memory loss makes waves on her voyage with Marlin to help rescue Nemo. She's just funny as hell, and we're stoked for Finding Dory to hit theaters this June. Rock on, P. Sherman 42 Wallaby Way, Sydney. Let's be real, who doesn't enjoy a film filled with animated sea creatures? On a tough college day, this movie's humor welcomes you into a mindless hour and 41 minutes. Plus, you'll feel better that you can't remember 90% of what your professor says as soon as you walk out of class.
Make Unexpected Friends With Shrek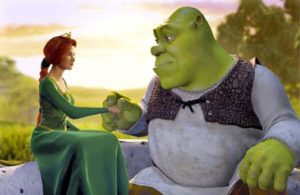 Trekking off to college scares even the boldest of 18 year olds. Willingly walking away from the comfort of your own home swiftly knocks you down a few pegs. Our generation grew up with Shrek and despite this film not directly falling under the Disney column, Shrek is an important movie to watch during this transition. As corny as this sounds, Shrek embodies a very important lesson to remember throughout your lifetime: Be yourself. If you're currently sitting in your dorm room wallowing in self-pity, wake up tomorrow morning, watch funny cat vines and go make some friends. Many personalities fill the college landscape, and you soon will find your niche.
Gain Confidence With Mulan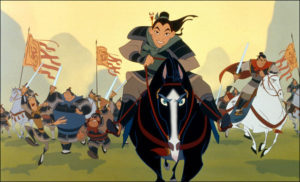 Your senior year of college arrives and reality smacks you hard in the face—taking the form of the real world. The hyperventilating ensues. Despite the 22 years under your belt, take a relaxation day and watch Mulan. Although fictitious, if this young woman can manage to disguise herself as a man, join the military and continue to convince the other men around her that she too is a male, I'm confident in your ability to land a job offer after graduating. Mulan's hardcore attitude will give you the boost of confidence you need before walking into an important interview.
Go Full-On Adult With Toy Story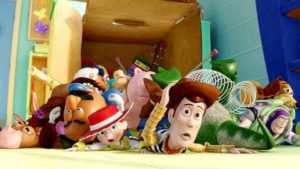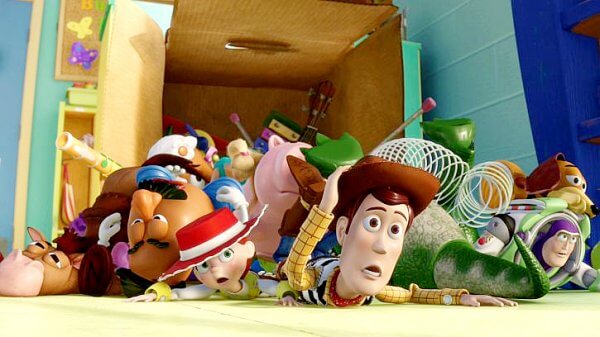 High school ends abruptly; it's time to move on to bigger and better things at the college level. Your BFFs plan on attending different schools, and the thought alone feels unbearable. Sitting down and watching the unforgettable Toy Story eases the mind and reminds you growing up seems hard for everyone. Although Andy loses his way at times, he never forgets the memories he made with his plastic confidantes. You'll make new friends during the four years you're away at a university, but may your high school gal pals never be erased from your memory. I mean, how could you ever forget about Mr. and Mrs. Potato Head?
Change your Major With Pocahontas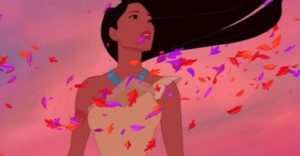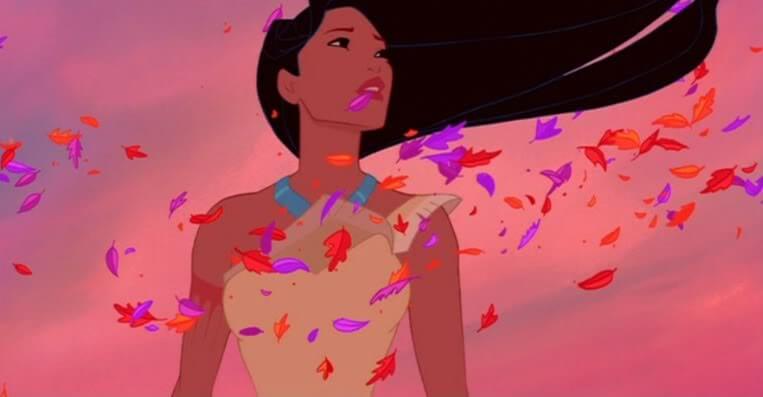 Tough situations appear during your 4 years of college. College encompasses you with the scary thoughts of your future, introduces you to your first real relationship and helps mold you into an adult. You might walk in set on going to medical school, and leave with an anthropology degree. As Native American Pocahontas deals with her family's disapproval of John Smith, she perseveres with help from the wind, the willow tree and her heart. Envelope yourself in her story and know that your heart always knows what's best. Pocahontas helps remind you of the path to follow.
Don't Judge a Book By It's Cover With Beauty and The Beast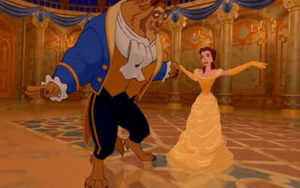 Belle literally ended up with a handsome prince after accepting the not-so-appealing Beast into her heart. Like, what. This film needs to be played on your television the moment you realize you're being a brat towards the semi-attractive guy who adores you. He might not resemble a chiseled, Greek god, but this man shows you day in and day out chivalry still exists. Don't give up the potential prince for a face-value guy whose beast lives inside his heart.
Get Over Homesickness With The Lion King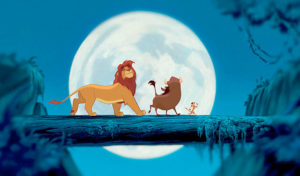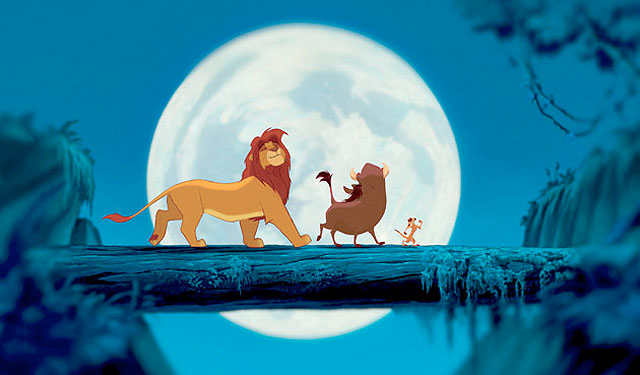 Living away from home and family for the first time seems hard enough. Then, you get the dreaded phone call and something's wrong back home. Consider yourself extremely blessed if no unfortunate events occur during your time away at college. When mourning the loss of a loved one, boosting your morale seems impossible. During this time, watch the awe-inspiring Lion King. Following precious Simba push through life while attempting to accept his father's death pumps up your adrenaline and helps get you back on track.
Find a Job With Mary Poppins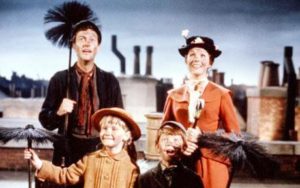 Senior year arrives and you're applying for a million internships, updating your LinkedIn every hour and brushing up on your interview skills. Slowly but surely, you become a dud who doesn't want to partake in any fun. Pour yourself a spoon full of sugar; this sounds like an opportune moment to sit back and watch good ol' Mary Poppins. The uncanny nanny helps the Banks children relax and relish their youth. Their afternoons together become nothing short of adventurous. This film surely gives you the nudge to live in the moment. You'll only experience college once, after all.