Beer bongs and boxed wine. Of course these gifts scream college. But they're not actually on your gift wish list.
You prepared yourself for gift exchanges where you'll end up with a weird-smelling candle, and you've accepted that you'll likely receive a knockoff brand of body spray and matching lotion from at least one of your relatives. But there's hope. You haven't given your final wish list to your parents yet.
If you've been wanting that new camera or personal coffeemaker, now's the time to let your parents know. If you don't procrastinate, you just might unwrap a new toy to play with on Christmas morning.
Want to know what gifts every college student actually wants?
Even if you've been asking for a new phone every Christmas since the Blackberry came out, it doesn't hurt to aim big. Your parents are more likely to cave and stick a new iPhone in your stocking if you put it at the top of your list. No matter how annoyed they get when you text your BFFs at the dinner table or how many speeches you've heard about scrolling through Twitter at 3 a.m., parents ultimately want to make sure you have a working phone. How else are they going to FaceTime you when they're bored and you're away at college?
Price: Varies
Tap into your artsy side and ask your parents for a DSLR camera this year. Your mom might demand that you send her pictures of what you're doing every week, but having high-quality photos will totally be worth it. If you've got an interest in professional photography, the Canon Rebel is a great first step to take.
"I've been wanting a DSLR for a long time," Panola College junior Julie Hernandez said. "The T5 is at the top of my list this year. It's a great camera, and I told my parents I had to have it." Take things a little further and ask your parents to throw in a scrapbook so they know you're serious about this big ticket item. Plus, you can start keeping track of all those college memories that you may have forgotten after that third lemon-drop shot.
Price: $389
What better way to start a new semester than with a new backpack? Mention how expensive back therapy is and your parents are bound to buy you a stylish, ergonomic Herschel backpack. This backpack comes with a laptop sleeve to keep your computer safe and an internal media pocket and headphone port so you can listen to your favorite tunes while walking to class.
If your parents seem hesitant spending that much on a backpack, just pull out the whole "but everyone at school has one" line. And if that doesn't work, no one said you couldn't beg.
Price: $59.98
Walking to class, the library and the Chick-fil-A on campus can be brutal on your feet. And with the winter rain flooding the streets, you need proper shoes to keep your feet warm and the rain out. These Chucks look super stylish on everyone, and your toes won't be soaking wet when the Heavens unleash themselves as you stroll to class.
Ditch your basic white Converse and opt for something no one else in your class will have. College gifts like this might have you starting the next fashion trend on campus.
Price: Varies
Obviously you'd rather have a new car, but the first rule of asking for college gifts: keep it realistic. Your parents are already paying for college, so tone it down a bit and ask for a bike. You can get around campus way faster than walking, and you don't ever need to beg for gas money. This Schwinn will have you practically flying to class, so you can wake up 15 minutes before your 8 a.m. and still make it on time. If you put it at the top of your wish list, your parents will have flashbacks from giving you your first bike and will probably record you riding around in the front yard. Pro tip: don't forget a helmet.
Price: $297.23
Your parents probably already know that most of your meals consist of pizza and cheap beer; There's no point in trying to hide it. Embrace your college diet and ask for college gifts to match. Regular pizza cutters are a thing of the past, and frankly kind of dangerous. Pizza scissors make cutting pizza super easy and super fun.
"I'm obsessed with pizza, so this gift is perfect for me," University of Texas at Austin junior Madelyn Guerra said. "Pizza scissors aren't too expensive either, so I knew my parents would totally put one in my stocking if I asked." You'll probably be the only one in your friend group who has one, so get ready to be invited to all the pizza parties.
Price: $11.99
Free food is always one of the top college gifts. A gift card to your favorite grocery store, whether it be H-E-B, Whole Foods or good ol' Walmart, totally comes in clutch after spending all your extra cash on drinks at the club. Your parents will also sleep better at night knowing you eat food besides Taco Bell and Hot Pockets.
Asking for a gift card is way easier than asking your parents to take you grocery shopping because, face it, we all need to buy a tub of cookie dough once in a while without Mom looking over our shoulder. Your taste buds will appreciate the switch to from Baja Blasts to fresh fruits and veggies.
Price: Varies
Although a good pair of noise-canceling headphones can get pricey, your parents are more likely to get you something they think will boost your grades. These headphones block out all annoying library sounds and give you complete silence when you're trying to study for that final that approached faster than a Maserati.
And if you have a roommate who snores, you will definitely get better sleep at night if you wear them to bed. These Bose headphones have a 20-hour battery life, so one charge will last you through a whole day of studying (or a whole day of Netflix).
Price: $329
Coffee prevents you from failing college. Your parents understand this; they probably drink a cup a day too. And it's even more obvious that your parents would rather spend money on a coffee maker that can last for years instead of dealing with your daily overpriced Starbucks purchases. Keurigs are perfect college gifts for students who probably aren't drinking a whole pot of coffee in one sitting.
Making coffee in your room also saves you from waiting in super long lines. Just think about how much time and money you save while still getting your daily fix of caffeine. You can make a single cup at a time and take it with you. This would be a great time to mention getting a stylish to-go cup from one of your relatives.
Price: $99.99
10. Rent money
Rent money isn't exactly a surprising gift to open underneath the Christmas tree, but it might be one of the most popular college gifts among students. You're entering the adult world, so don't hesitate to ask for help with the rent if that's what you really need.
"This is the second Christmas in a row that I've asked my parents for rent money," University of Texas at Austin junior Hanna Stewart said. "I just played it off like I was kidding at first, but I had like negative $10 in my account." Your parents will probably be happier giving you rent money than staying up late on Christmas Eve wrapping presents that won't do you any good if you get kicked out onto the snowy curb by January.
Get more gift ideas here!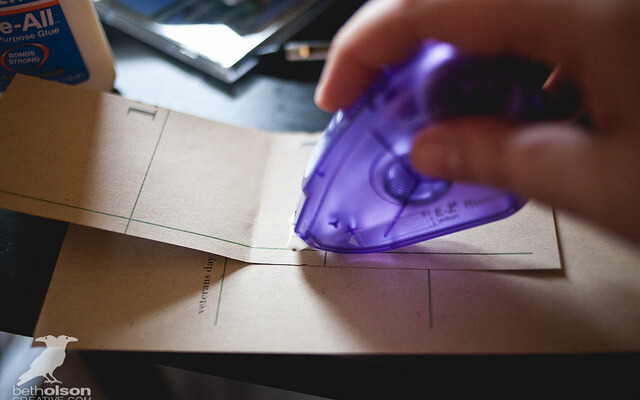 Top 10 Gifts Your Girlfriend Actually Wants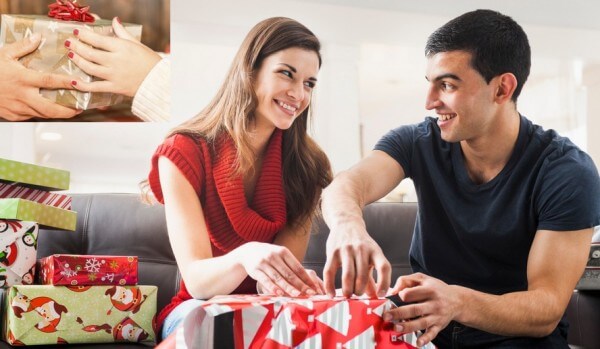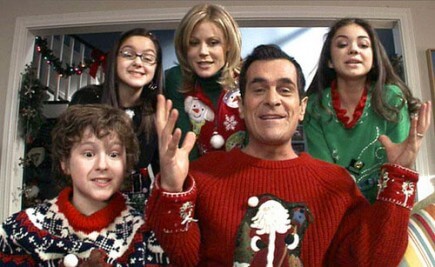 Looking for more gifts for college students?
Written by Lily Holmes. 
Moms might not always love the heinous sweater you gave them for their most recent birthday. But college kids will definitely not feel as hard to please when it comes to giving them what they want, or in many cases, need. Because purchasing alcohol for minors is extremely illegal, look through alternative gifts that will make college kiddos as happy as a first year with a handle of Svedka.
Find yourself losing your keys, ID or wallet, every five minutes? You need something to keep everything in one place, from your phone to your credit card to student ID. And, let's face it, now you won't hold up the line scrambling to whip out your ID in line for the bars downtown.
Price: $11.60
Just when you thought Apple had outdone themselves by creating a fully different required set of headphone jacks, boom—the Apple Watch, an entirely new piece of technology to force victims of capitalism to buy new chargers, watches and wristbands. If you don't want your professor to tell you're on your phone, read your texts from your wrist like a super spy. Or work your way towards losing that Freshman 15 with the step tracking function (if you're one of those insane people who "works out").
Price: $328.99
Every frat lord knows these are absolutely essential to establishing yourself as a member of Greek Life around campus. Or maybe you just really like comfortable and stylish footwear. "My New Balances are comfortable, durable shoes that I can wear all day," University of Virginia sophomore Charlie Pickell said. "They work well for almost any occasion." From walking hills around campus to darty-ing your life away, you'll need something versatile that won't require to run back home to change your shoes all day, everyday.
Price: Varies
14. Spotify Premium
Nothing quite ruins a party like a Geico advertisement following "No Hands" by Waka, and you definitely do not want to be that guy who takes the aux only for ads to come up every few songs. Rock out to your favorites while walking to class or pumping yourself up on a cold Monday morning. Only downside? No Taylor Swift for you. Oh wait, she changed her mind after all.
Do you sweat bullets while walking to class? Hydration just might serve as the key to living the college lifestyle. No one wants warm water (yuck) after a sweaty workout. Sit back and chug refreshingly cool water even after it sits in your car all day. When the earth-shattering sound of the metal bottle falling out of your backpack and onto the floor startles hundreds in your 8 a.m. lecture, rest assured knowing your iced coffee from earlier this morning still tastes ice-cold.
Price: $35
After a late night of studying, you seriously do not need to see your phone flashing that dreaded "connect to power" message. Void of Ubers or people to call for a ride, you would be forced to walk a lonely road (possibly, the only one you've ever known?) back home. With a Mophie phone charging case, however, you can easily Uber your way home while Instagramming like nothing happened. A charging case holds 100 percent battery life in its case, essentially doubling a phone's battery life. Feel free to keep playing Candy Crush.
Price: $99.95
Just because you go to college does not mean you can neglect dental care. "Electric toothbrushes change the tooth brushing game," University of Georgia sophomore Glenna Williams said. "As someone who hates brushing my teeth but loves the results, an electric toothbrush is a dream come true." Plus, reap the benefits when you return to your dentist at home and have sparkling pearly whites.
Price: 39.95
Ever find yourself asking where you put something every other hour? Me too. Tile works as a small Bluetooth tracking device so you can avoid accusing your roommate of stealing every time something goes missing. After all, you don't want to live in an environment of awkwardness. Because "lost and found" goes away once you get to college, Tile makes key chain attachments and trackers for wallets and purses that you can then access the location via the Tile app.
Price: $24.99
Annoy your hallmates with pre-game music. Or blast Bach in your room while cramming during finals because Bach sounds "intellectually stimulating." Everyone needs a speaker in college. "I love my big blue party," Clemson sophomore Adam Shingleton said. "It's a time in our lives where we have our own living areas and are always hanging out, and I'd think most people would agree that we listen to music more than we ever used to. In college I'm always on the move so it's great to have a portable way to play music wherever I want."
Price: $79.85
20. Amazon Prime Subscription
Who knows when you'll have time to go to Target? For those who would rather buy Goldfish in bulk, a new phone charger or virtually anything, from their bed as opposed to in person, here's your solution. Amazon also offers discounted student accounts that provide all Prime benefits, like free two-day shipping and access to Prime photos, until graduation day. "Amazon has everything you could possibly need," Wake Forest sophomore Sarah Jane Miles said. "It's great for ordering anything from a last-minute costume for themed party to shampoo when you're too lazy to go to CVS."
Still stumped on holiday gifts?
Written by Rebeca Arens. 
Graduation, Christmas, birthdays—every thrifty college students knows about these magic days of the year. You can ask your parents to buy something you can't afford and guess what? They'll actually say yes. So make the most of it. Forget the mountains of clothes you'll inevitably swap out, the new video games or the classic "I forgot to make a list so just get me gift cards" move, and go for something completely new.
Check out 10 gifts that'll kick your college experience to a whole new level.
In a world full of tiny earbuds designed to look like you're totally tuned in, sometimes you need block out the world, instead. "[Headphones] are great for blocking out ambient noise and zoning in on whatever work you're doing. If you have a quality pair of headphones, you can practically make any location a study space," said University of Virginia sophomore Sebastian Osorio. When it's time to camp out in the library for that huge paper, cutting out distractions can mean the difference between finishing your paper in record time and tearing out your hair because that kid at the next table just won't shut up.
Price: $214.99
Everyone knows sleep equals a college student's best friend. So when you want to flop over and lay out in the sun, you need the perfect place to get your nap on. Enter an inflatable couch, which fits one sprawling college student perfectly for those afternoon siestas under the sun as you kill time between classes. "I love to drive along the Colonial Parkway with my friends when we have a little time, and it's nice to have a place to hang at one of the stops we like with great views," said College of William & Mary sophomore Emma Purinton. And if you feel generous, just roll over—it has plenty of space for your friends.
Price: $16.99-17.99
Drinking wine from a solo cup is just wrong— so keep your bonfires classy af with a wine tumbler that won't spill no matter how many times you forget you're holding it during the night. Not only will your drink stay cool all night long next to the fire, its tight lid makes it easy to toss into a bag and go. "I like that it has a lid to prevent spills and the colors are really cute too," said William & Mary senior Emily Abriatis. And honestly? It just looks really, really cool.
Price: $19.99
Take a trip to some less-traveled places and hit the lakes instead with an inflatable kayak, which folds up into a small tote the perfect size to haul around in the trunk of your car. You and your nature-loving friends can drift along to watch the sunset over the lake, or break out the oars to race each other from one end to another. And hey— you'll never need to worry about skipping arm day again.
Price: $94.95
When cold cuts don't cut it anymore, turn your sandwich affections somewhere else: a panini maker. Don't wait for hours in the line at Panera for a sandwich that ends up cold by the time you get home—slap some bread on the plates, fill it up with fresh mozzarella, juicy tomato slices and fluffy basil leaves with a slight drizzle of balsamic vinegar. Now press the top down for some warm, fresh-toasted sandwich. The cheese will melt in your mouth just like your soul will in satisfaction.
Price: $67.99
What does broil even mean? And what do you mean, I need a lasagna pan? And you wait how long for it to cook? Cookbooks may count as divine gifts to the clueless college student, but they feel impossible to put into practice. "[My roommate and I] get hungry in the middle of the night and we have minimal ingredients and we don't really want to leave our room, so being able to whip up something in the microwave is very convenient," said William & Mary sophomore Katie Dezern. Learn how to level up from ramen noodles without actually knowing anything about your oven, and treat yourself anything from simple cheese omelets to mug cake desserts.
Price: $11.18
If you regularly rhapsodize about the restaurants you visit, know all the best angles to snap a plate for your foodstagram or just straight up love food, then send your parents some pointed links to subscriptions boxes. Boxes like Graze or Try The World collect snacks and ingredients by theme or country and send them to you every month—so crack open the package and let the chia seed pudding or cacao nibs take you on a short vacation to another world without going broke on airfare.
Price: $68.00
In the age of Facebook and Insta, immortalizing memories takes less than a second, even for the ones you wish people would forget, like the time you got pied in the face (for charity, but still) or when you leaned so far back for that perfect angle you fell over. Keep your #aesthetic game strong with a Polaroid camera for some vintage photos that will look incredibly chic along your wall when you decorate your off-campus apartment next year.
Price: $59.00
Your phone's battery hovers at 5 percent. You still have an hour left of your snooze-worthy econ lecture before you can hole up next to an outlet with your charger. Goodbye Twitter, goodbye Insta, goodbye Facebook—now you actually need to pay attention to your professor (the horror!) as he drones on about price elasticity. Keep a portable power bank on you to hook your USB cable into when your phone gets low, and stay stylish with a sleek wood covering, painted or carved. "It's handy if you're forgetful or have a lot on your plate, like if you forget to charge overnight. I use one for long drives," said Virginia Tech junior Sam McCulloch.
Price: $49.00
When you hit the beach, you can't have a party without two vital components: blasting music and cracking open the cooler for some well-deserved drinks. So why not mix the two best things about summer together with a cooler that has high-quality Bluetooth speakers, a USB charger and even a blender built in? Get hype for the big game with the perfect pregame mix at your friend's tailgate. Or hero it up at a bonfire by showing up with some fresh, frozen drinks. Either way, you have what you need to set your weekend rocking.
Price: $399.99-449.99
Need some more inspiration to find the perfect gift for your favorite college kid?
Written by Brooke Miller
What do you do when your best friends deserve the world, but you barely have enough cash for rent next month? Everyone knows the trials of a college budget, but don't let that get in the way of finding some truly special gifts for the truly special people in your life.
Check out these ten more gifts that save your bank account this Christmas.
Give your friends and their olfactory a pleasant, comforting gift that they can use to make any place feel like home even in the middle of finals. "Candles, candles, candles. I love getting them, and I love giving them. They're really easy to find, and are all so different. Plus, they're so practical," Ohio State junior Pooja Chaudhry said. These candles, however, pack in a sweet surprise: quotes from your favorite authors. So, while you cram for your next exam, take a whiff of lovely smelling lavender candles and feel the inspiration from some of the greatest minds in history.
Price: $19.95
Holidays call for baking—and lots of it. What better way to show someone you care than to grace them with homemade cookies, brownies and cakes? "I'm going to give my cousin baked goods. It's easy and personal!" William & Mary junior Caitlen Macias said. Of course, not everyone has the time (or the energy) to bake during Christmas break, so feel free to buy some pre-packaged cookies. It wont have the same person touch, but hey, cookies are cookies no matter where they come from.
Price: $14.95
College students looooove personalized gifts, from t-shirts to posters to cute little picture frames and yes, even flasks. "Engraved flasks are actually cheap, and obviously great for college students," William & Mary senior Warren Sloop said. This presents an obvious gift option for those legal friends. They can now tout around their alcohol discreetly, and think of you every time they take a drink. What more could you want from a friend?
Price: $9.95
You can't have a Christmas gift list without fuzzy socks. Every college student needs comfort, and will always willingly accept a bundle of fuzzy socks. "Fuzzy socks, always," William & Mary junior Bianca Caccamo said. Whether you choose to go for classic cabin socks, or some with a little more holiday flare, you cant go wrong with a nice pair of socks. Don't take it from me, buy a couple pairs, hand them out and just wait for the wonderful reactions.
Price: $14.99
No one wants to misplace their chap-stick in the middle of winter, but luckily with this gift, they never have to worry. "So it's this leather lip balm holder that goes on your keychain and I bought it for my friend for $7 freshman year and they haven't lost a single thing of lip balm since and it's a true blessing," William & Mary junior Alex Hubbard said. Don't let your friends suffer through Christmas without their chap-stick. Grab one of these tiny leather holders, and they will forever be grateful.
Price: $9.99
"One time someone got me a piece of wood that had a pancake pickup on it + a quarter inch input and a rubber band and you could plug it into an amp and play the rubber band like a guitar," William & Mary junior Austin Bussey said. Of course, a pancake pickup on a piece of wood sounds great, but if you need something a little more conventional don't hesitate to go for the cheap ukulele. With its sleek design and strong colors, anyone would gladly take that gift off your hands any day.
Price: $17.99
I religiously buy books for everyone on my Christmas list, and though they're just a few pieces of paper bound between two covers, they can get expensive. So, if you don't want those receipts piling up, check out your local used book store and find all the books you need for a fraction of the price. You can find everything from classics to travel guides to (lightly used) new releases. Grab a stack of your favs and gift them to your favorite literary friend.
Price: $5.00
Let's get real—lava lamps never really went out of style, and anyone would proudly display such a funky decoration in their room. With so many colors, and the potential to keep you occupied for hours on end (because who can actually tear their eyes away?), lava lamps provide an easy and artsy gift option.
Price: $12.87
College students are no strangers to coffee addiction, so what better gift for a college student than a creative coffee mug? This mug, in particular, works both in your room and on the go. Plus, its unique, camera lens design guarantees you'll start some great conversation. And, if by chance you don't drink coffee, you can still use the mug for hot chocolate, tea or even a temporary plant holder.
Price: $22.95
Nothing brings a friend group closer than good, old fashioned competition. Gift a board game to your ultra-competitive friend and prepare for a long night of laughs, screams and maybe the occasional sore loser. Show off your trivia knowledge with Smart Ass or your real-estate mogul side with Monopoly. Either way, you'll gift much more than just a game. You'll gift countless nights of fun with your best friends.
Price: $25.99
PS, literally everyone loves new clothes.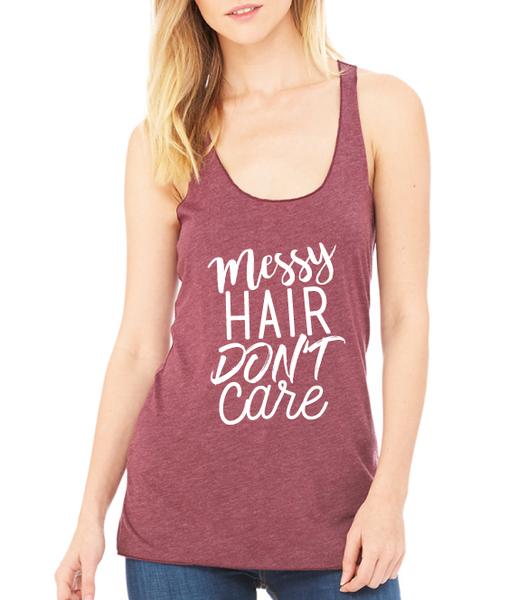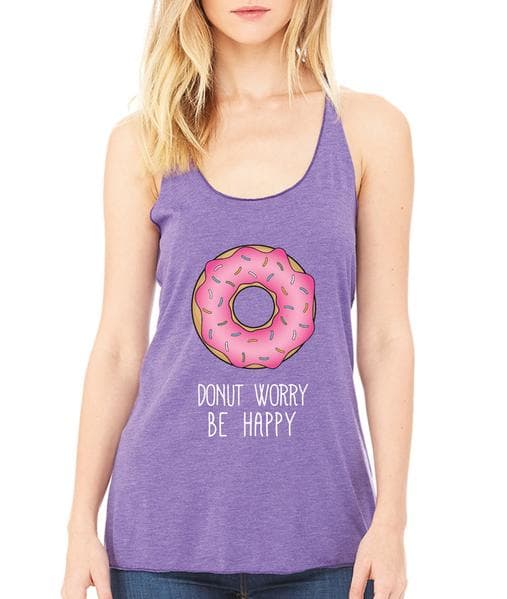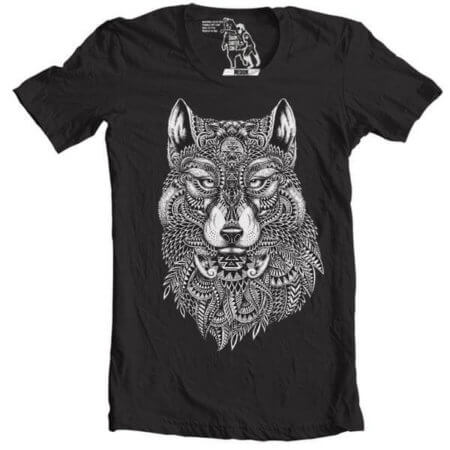 *Updated on October 23, 2017 by Lily Holmes to include gifts 11-20. 
*Updated on December 5, 2017 by Rebeca Arens to include gifts 21-30. 
*Updated December 21, 2017 by Louise Nessralla to include original video, "College Magazine's 12 Days of Finals."
*Updated on December 17, 2018 by Brooke Miller to include items 31-40.