When Christmas rolls around, the chance to gain new and expensive items becomes our main focus. That iPhone 6s? I want it. Those Yeezy Boosts? Mine. Oh, what about a gift card to Best Buy? Thanks, I'll take that too.
I hate to sound like little Cindy Lou Who from The Grinch, but that's not what the season is all about. The glitz and the glamour of today's newest gadgets are invaluable compared to items that could really make a change in a loved one's life. So let's make a deal. Try to come up with one person you know who'd appreciate all of these non-materialistic gifts. In return, I won't gift my dad the GoPro he's been hinting at. Instead, I'll give him a loving hug. Deal?
1. A Clever Card
Receiving a Clever Card for my birthday was one of the most touching gifts I've been given to date. I know you're probably thinking: What the hell is a Clever Card? Well my friends, I thought the same thing when it arrived in my email inbox. Technology is changing our lives once again. Clever Cards are virtual customizable cards that you can create in celebration of any holiday, and send to anyone with an email address. This thoughtful and very progressive gift idea is perfect for those relatives or friends who are out of town during the holiday season. It shows more effort than the traditional pre-messaged Hallmark card you'd find at the drugstore, and costs a big $0.
If you don't want to go the customizable route, a hilarious Christmas card will still fill your recipient with holiday cheer. It'll give you an opportunity to slip in a gift certificate, too.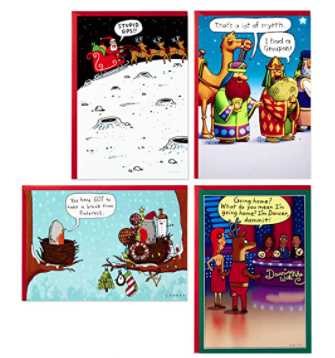 Hallmark Shoebox Funny Boxed Christmas Cards: $7.99
2. A Charity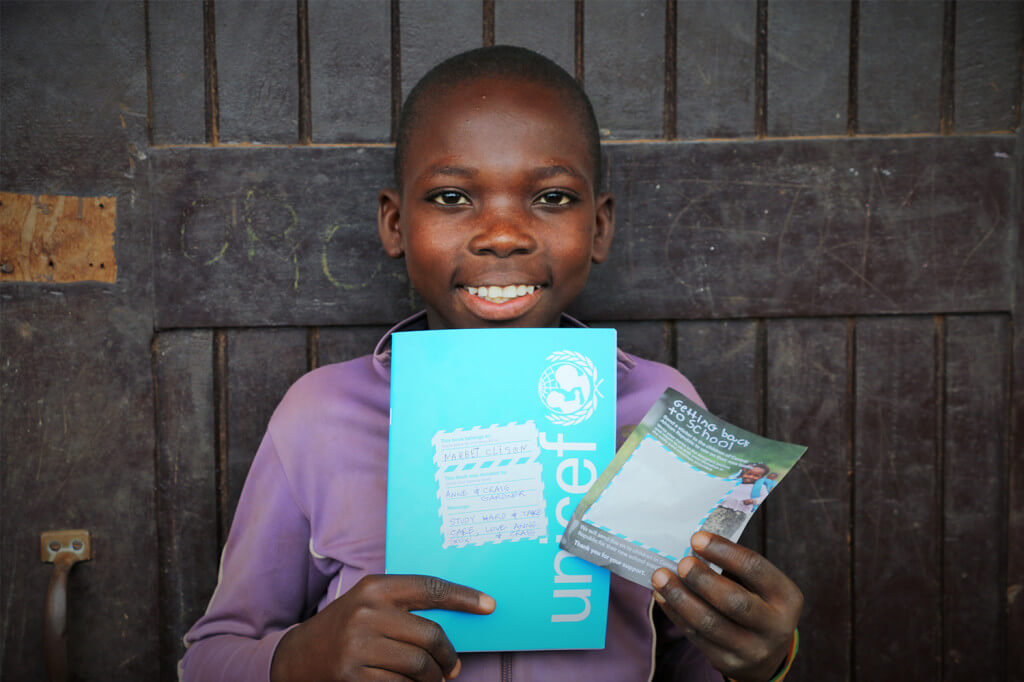 Got a family member who is so pro-saving the world, they can barely talk about anything else? What a better way to show them that you care about their cause than donating to it as a Christmas present. Even if you can't donate your semester's worth of savings to a non-profit, donating a little will still warm their hearts. But don't forget to get a confirmation of your donation–no one wants to look a fraud on Christmas.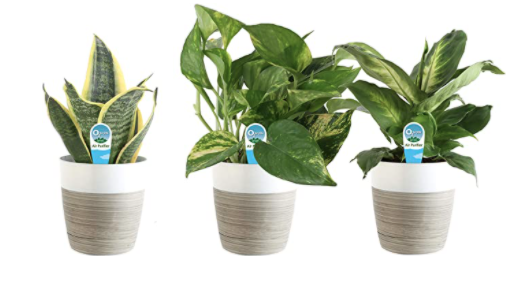 Costa Farms Clean Air 3-Pack O2 For You Live House Plant Collection: $33.31
Plants are some of the most underestimated gift ideas out there. A bouquet of flowers are always touching, but really taking the time out to pick a unique plant and a beautiful pot shows true effort. Plants are known to be calming agents in the home, and of course they circulate oxygen like no one's business. Did your roommate have a stressful semester? Gift her an adornment of purple violets or white lilies and explain just why you thought this gift was perfect for her.
4. A List of Helpful Apps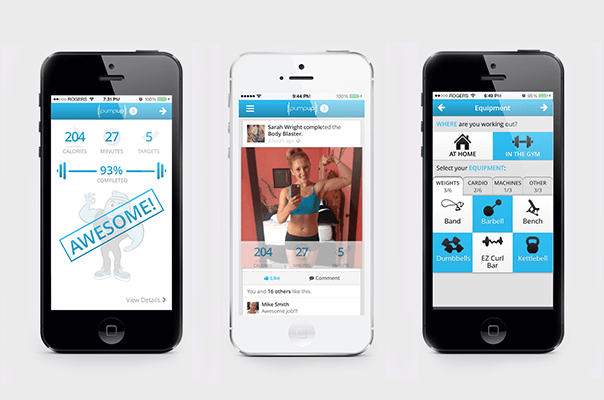 Low on cash, but still want to gift something useful to a friend? It's time to do some research then. Okay, I know the semester is winding down, but this research will literally save their lives. There are tons of apps on the market that are just waiting to help someone out. Show your friend how much you really know them by recommending them the perfect (preferably free) apps that will change their lives for the better. If they're trying to get into the workout game, PumpUp is perfect for crafting your own gym workouts. If they're trying to drink a good amount of water everyday, Water Your Body is an app that sends daily reminders for how much you should drink depending on body weight. Trust me, if you can find the right apps, they'll love you forever.
5. A Trip to Disneyland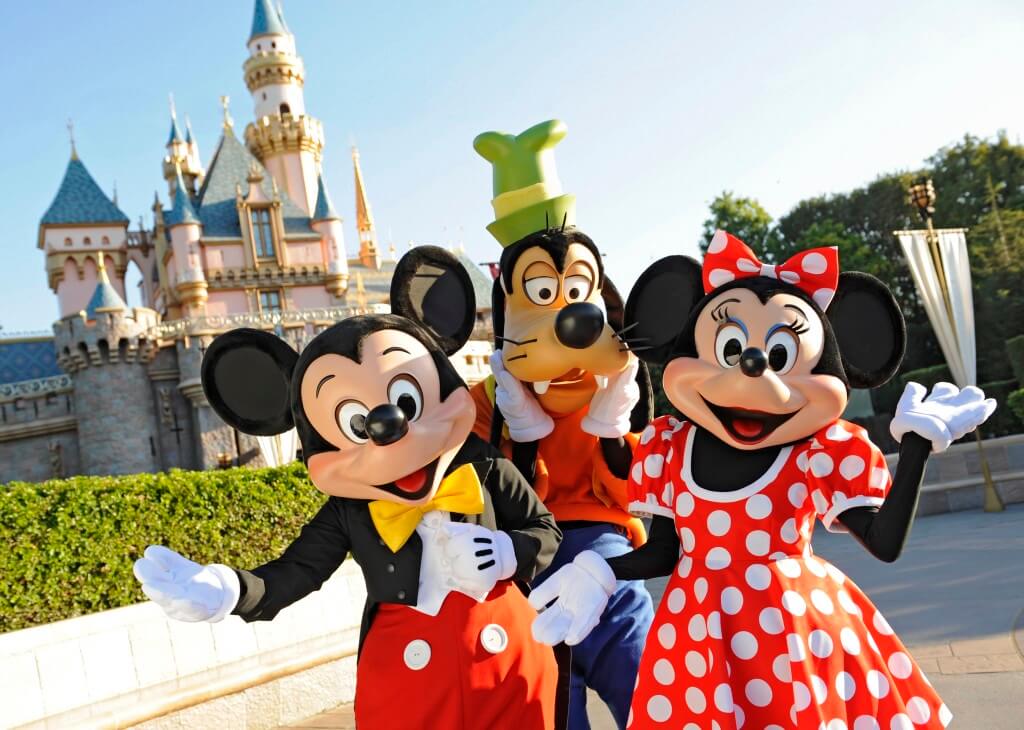 The happiest place on earth may cost a little pocket change, but happiness trumps the latest gadgets out there any day. The memories and laughs that are sure to come from this trip (or any trip really) will remain in their memories forever, so good luck topping this gift next year.
Your Disney date will want to keep sacred all of the memories you guys make at the amusement park. Gift them aphoto book to collect every photo you guys take. Bonus: the theme of this scrapbook is the top-tier Disney movie, Up!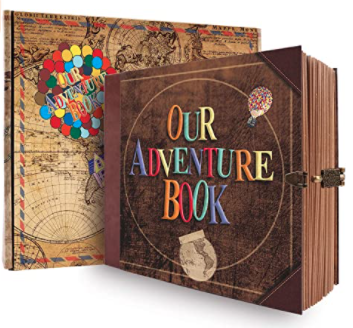 JIMBON Our Adventure Book Scrapbook: $32.99
6. A Netflix Subscription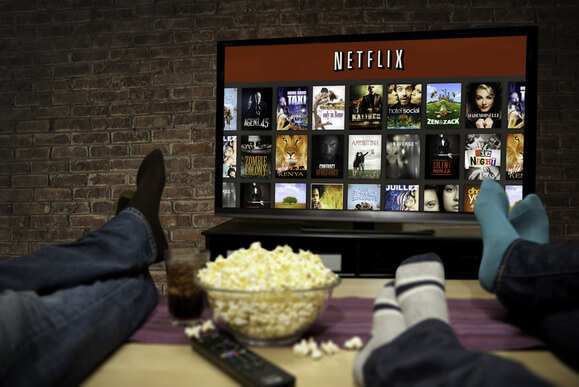 This is a perfect gift for bae, and do I even have to explain why? Netflix is the epitome of happiness wrapped up in a beautiful monthly subscription box, and if they can't dish out the monthly $7.99 to reach this happiness, you can be their savior. Gift them a year's worth of cash to subscribe to Netflix and prepare to not hear back from them until next Christmas rolls around.
7. A Spa Day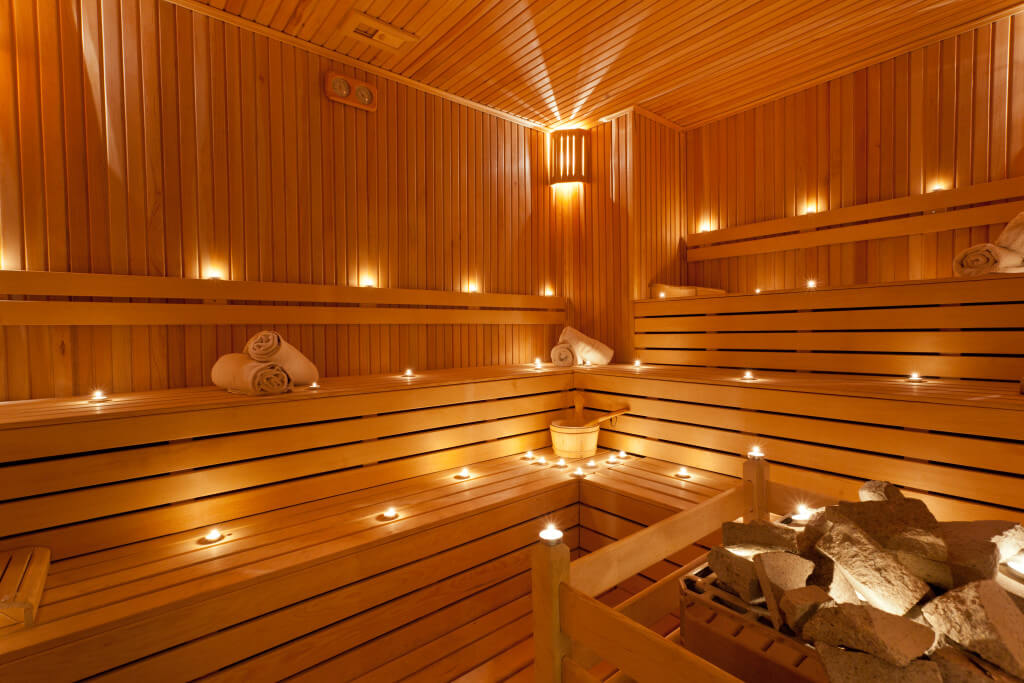 A day at the spa will always be a hit for any non-materialistic Christmas present. If you're looking to give an experience gift, look no further. Deep tissue massages, a little sauna time and a mani-pedi are just a few of the many treats that await you inside this mini version of heaven. This gift is perfect for those loved ones who haven't had a day to themselves all year (okay mom, you caught me, this one's for you).
No gift guide is complete without some at-home spa options, too.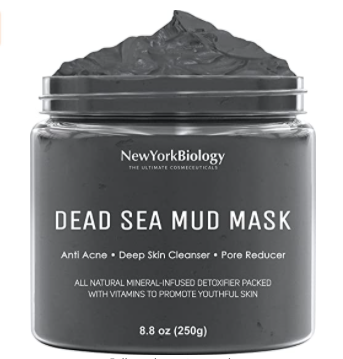 New York Biology Dead Sea Mud Mask: $15.95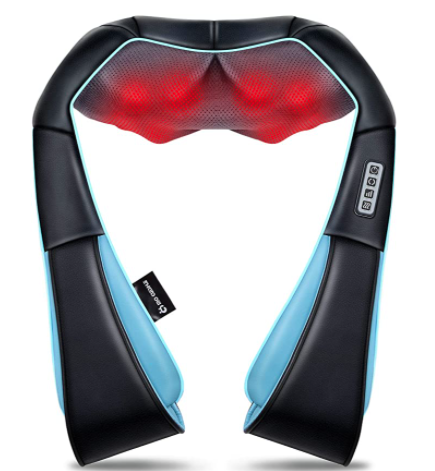 Shiatsu Back Shoulder and Neck Massager: $49.99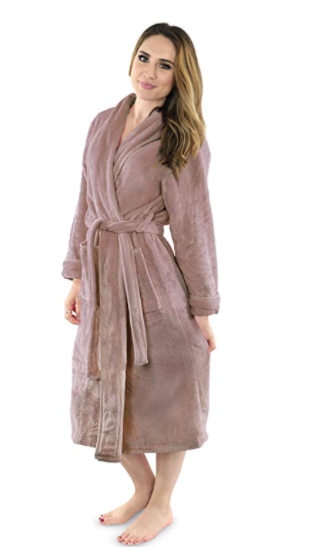 NY Threads Womens Fleece Bathrobe: $23.99
8. A Consumable Item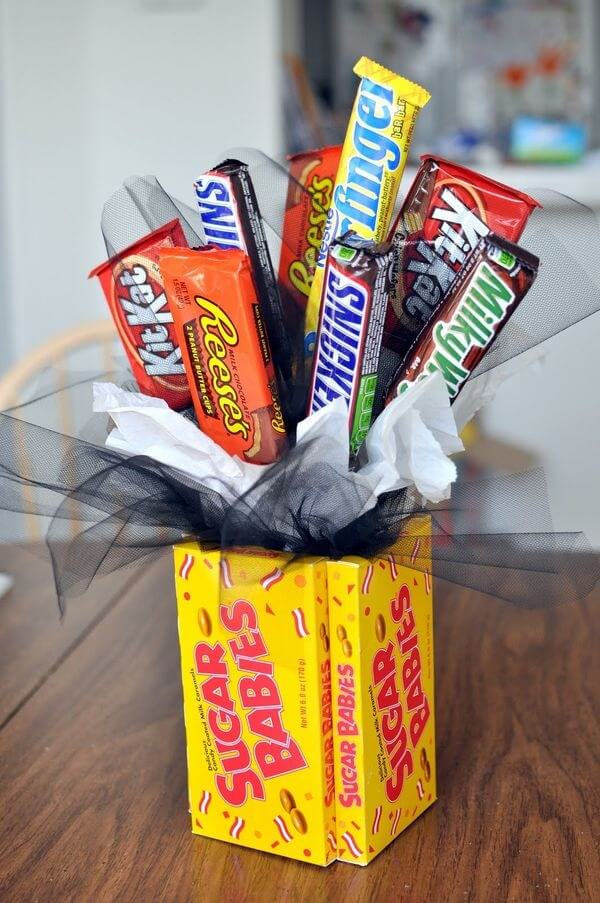 One word: food. I don't know about you, but as an always-hungry college student, food has become the only way to my heart. Skip gifting the dry fruit cake this year and really splurge on something mouthwatering and special. Edible food arrangements are always a good route when gifting food. Order a candy arrangement for your little brother or quality chocolate display for that special someone who calls themselves a foodie. This gift may not last long, but if you pick the right treat, it'll mean more to them than any high-tech hoverboard ever would.
9. A Pet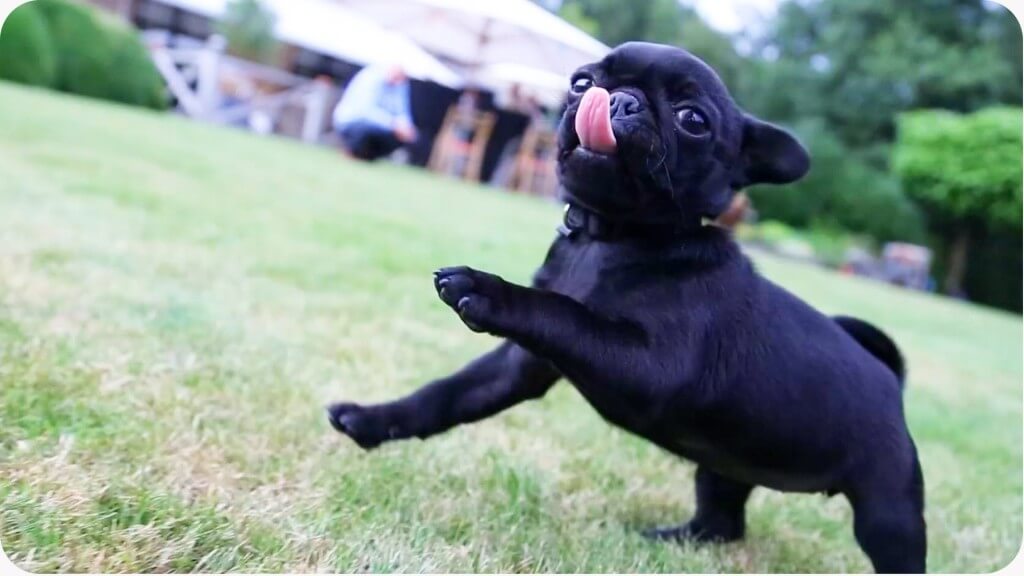 Nothing screams I put thought into this gift more than finding the perfect pet for a loved one. This shows that you think they're responsible, loving and completely selfless. These traits are hard to translate with a gift from the jewelry store. With one look into that puppy's big brown eyes, your loved one will without a doubt be swooning. Prepare to be their version of Santa Claus.
10. A Replaced Item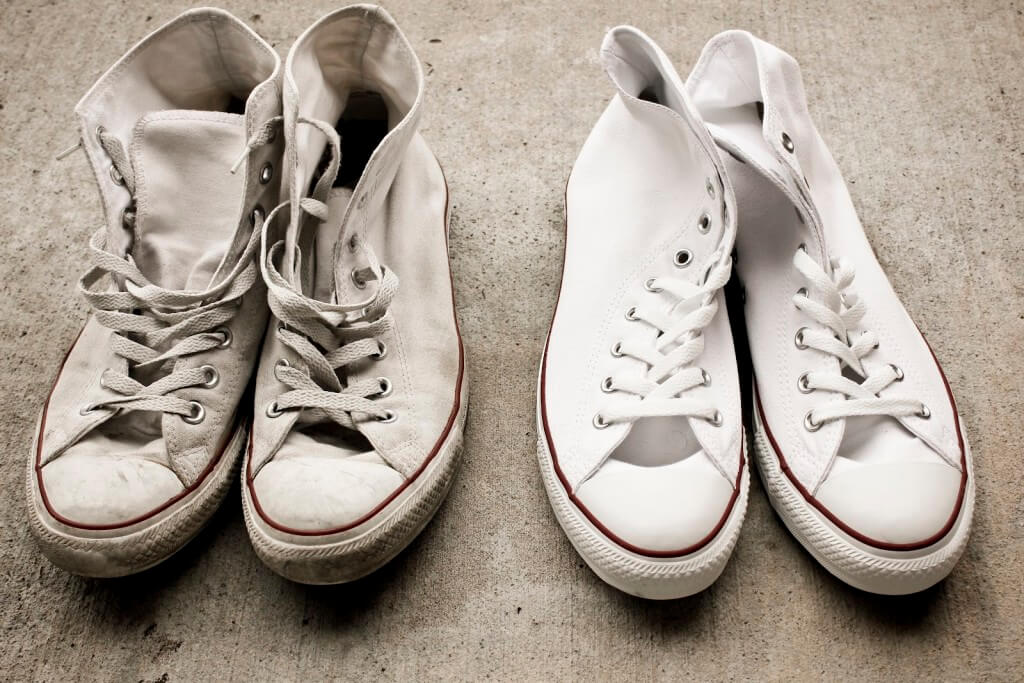 It's been a long year, and with this long year has come many broken blenders, lost rings and worn-out running shoes. Take the time out to really figure out what items your loved one need replaced. They may use it everyday or it may be broken and gone for good. If they show any inkling of missing it's presence — find another version and let them know you wanted to help out. This shows thought and consideration, which trump cashing out on meaningless presents any day.
Check out 11 more non-material gifts that you can't fit under the tree.
Written by Francesca Furey
11. Concert Tickets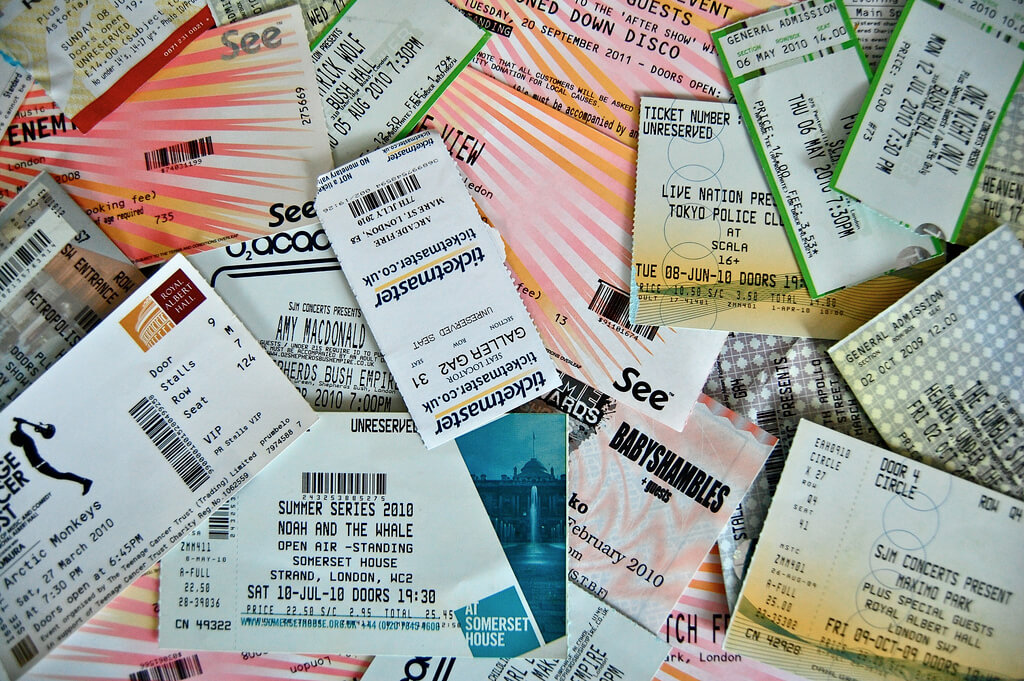 What's better than a vinyl or subscription to Spotify or iTunes? Seeing the real deal in person. Depending on the artist or group and the seating, this gift can range from $20 to over $100. This gift will make the avid music fan or virgin concert-goer flip, even if you can't gift them the physical band members themselves. "A concert is an invaluable experience and it means a lot when you see an artist live because it always makes me like the music even more. It's better than a tangible thing because it's a memory I will have forever," said University of Miami sophomore Danielle Glassman.
12. Photo Album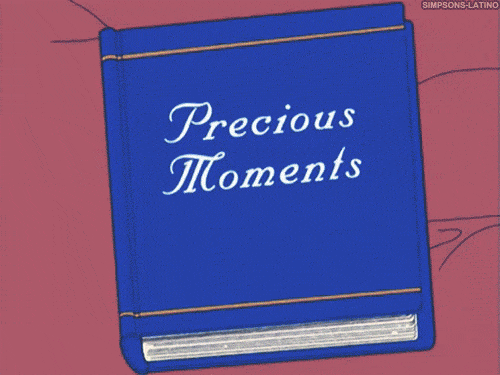 In this digital age, you won't even have to foot the cost of paper and prints. A nicely designed digital photo album can stick around forever and remind you of good times. You can customize the photo album to their liking and add all the photos that you look good in. You could buy them a digital photo frame that people can email pictures to whenever they want (this one's perfect for Grandma and Grandpa). You could even make a themed album. Whether it's funny AF or only cringe pics from younger years, you can reminisce about the good ole days.
13. Cooking Class
Nothing is better than some #delicious food – and better yet, food that you made yourself. Your gift can help create the next Chopped champion. Not only can they perfect their cooking game, but you'll cover the cost. Think of it as an investment in delicious meals for the two of you for life. "I think [a cooking class] would be cool. I can learn something new that I can use the rest of my life," said Temple University sophomore Keith Hudock.
14. Gym Membership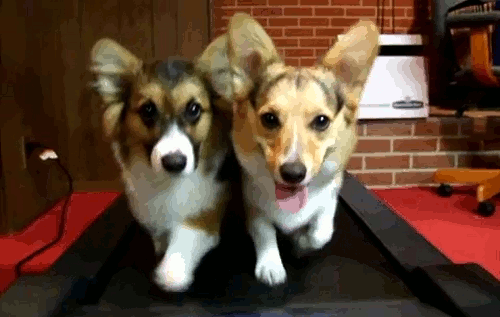 The price of a membership might discourage a resolution to be more fit and body positive. Picking up the cost of gym memberships can get someone on their feet when it comes to exercising without breaking their bank. They will leave the gym a couple months later with a new attitude and some new good habits. Prepare for the elliptical and grab some yoga pants: Some gym memberships allow friends to come for the ride.
15. Painting Class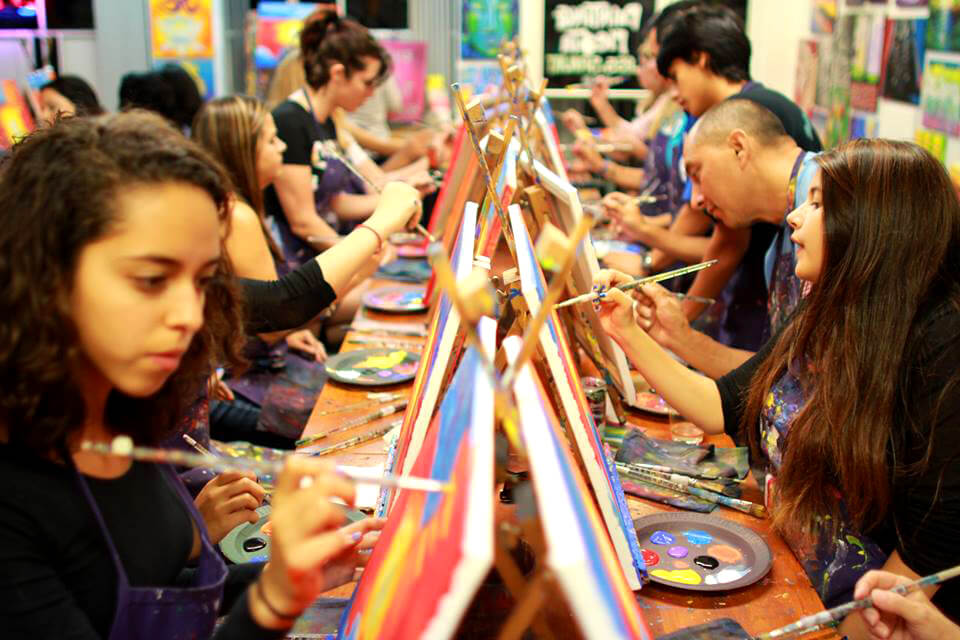 Natural artists come few and far between but that doesn't mean you should shy away from art forever. A painting class can teach someone techniques they've never been able to master. If they know they can't do anything more than stick figures, this gift gives them a fun night out. "I think I'd like [a painting class] because it's different and personal and allows me to exercise a different part of my brain," said SUNY New Paltz junior Isabel Speight.
16. Blind Date with a Book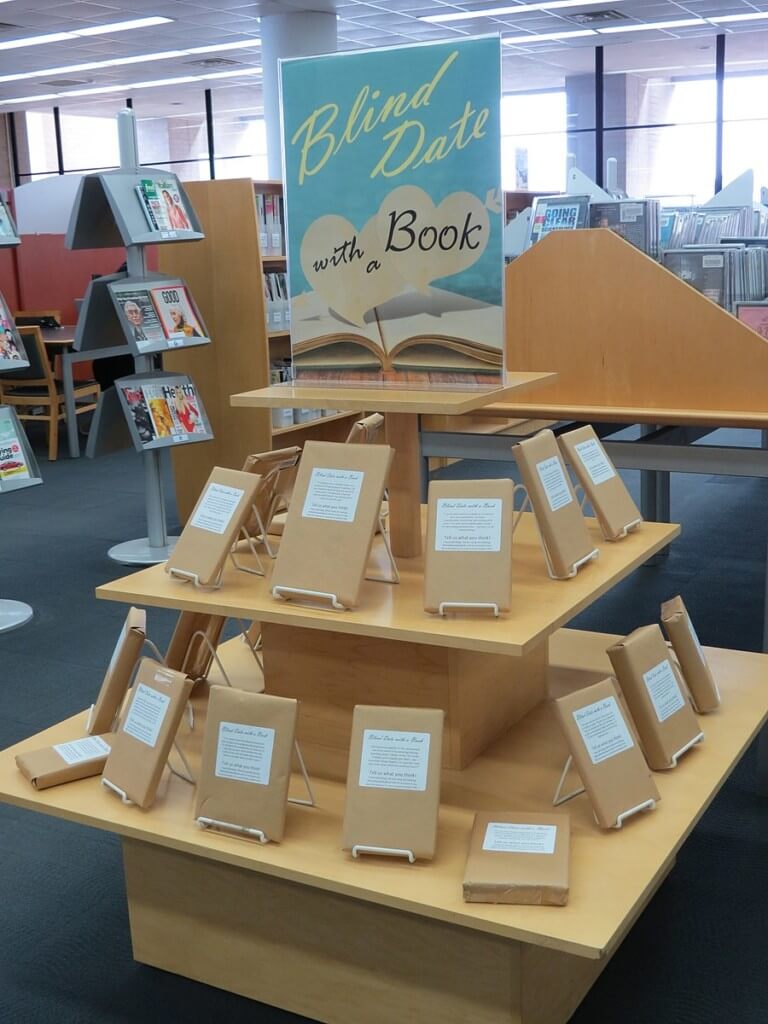 Everyone knows the saying "don't judge a book by its cover" and this gift follows through on that. A "Blind Date with a Book" is a fun way to discover a new book without going through the trouble of reading the synopsis on the back cover. You can find this at Barnes & Noble or small bookshops. The books are covered in minimalist wrapping paper and only have several words about the writing that sits inside. This gift works for anyone, from book-nerds to bored friends.
17. Scrapbook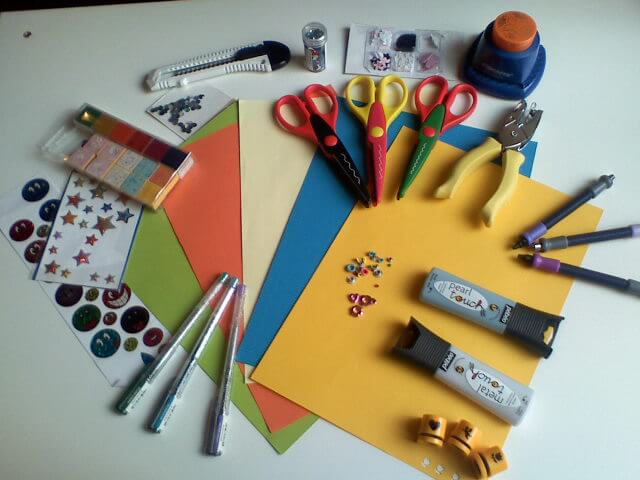 Have some time to kill or looking for something crafty to do lately? Giving a scrapbook to someone keeps you busy and creates a thoughtful gift. Honor your friendship or relationship by highlighting photos, receipts, doodles and other trinkets. You can show them how much they mean to you. Make sure you go to Michael's or your local craft store with a maximum spending cost because those places can suck you dry.
18. Subscription Box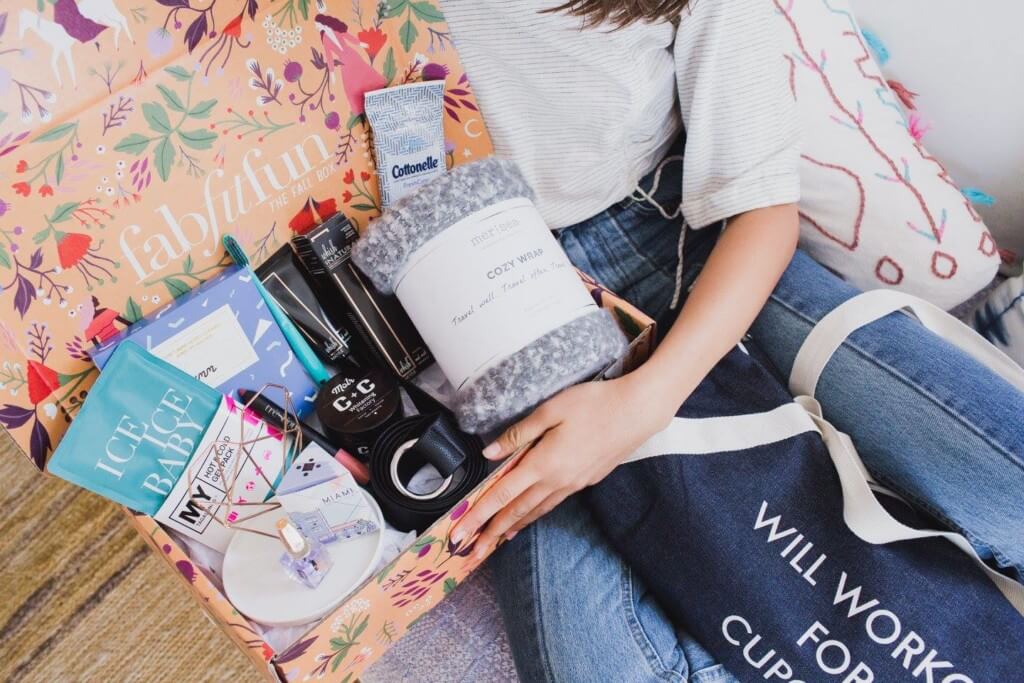 Not the best at gift-giving but want to find some cool AF presents for the special peeps in your life?  A subscription box shows them that you know what they like and want to constantly surprise them. From FabFitFun, for the fit and stylish friend in your life, to Loot Crate, for the geek or gamer that's near and dear to your heart, these boxes can never go wrong. "If I got an Ipsy box as a subscription, I would love it because I always wanted to try it … I would definitely use the products monthly and send pics to whoever got it for me," said Temple University sophomore Alexis Culp.
19. An Adventure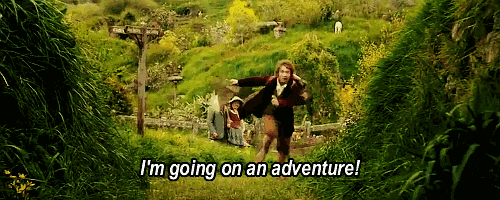 Imagine exploring a new spot, city or even state as a present. Buying a train or bus ticket to somewhere they've never been or always wanted to go to is pretty considerate. An adventure is more than the average gift because you can learn from it, bond and even get more souvenirs or trinkets along the way. Any traveler or friend that doesn't get out of the house too much will pack up their suitcase as quick as Santa gets around the world.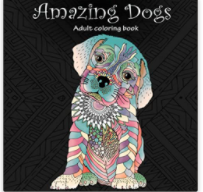 Amazing Dogs: Adult Coloring Book: $11.99
A lot of the times people don't have time to themselves to just relax and take a break from the real world. Stress from college, jobs and everyday life can make people forget what life used to be like. Getting an adult coloring book as a present lets your favorite friend get lost in their thoughts and lose any negative feelings that usually cloud around them. From simple mandalas to themed books, this gift can never go wrong. Focus less on the actual pages and more on the gift of stress relief.
21. Coffee Beans or K-Cups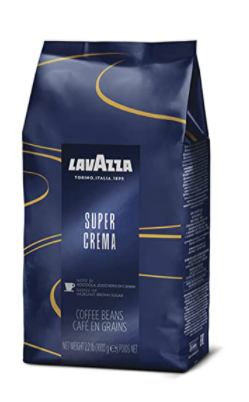 Lavazza Super Crema Whole Bean Coffee Blend: $22.99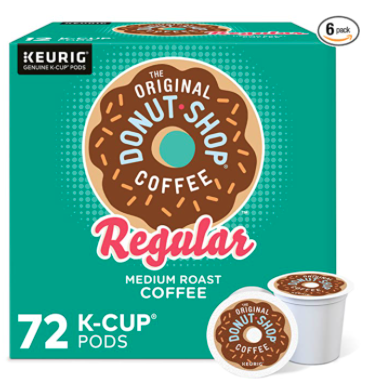 The Original Donut Shop Keurig Single-Serve K-Cup Pods: $28.79
Ordering a caramel macchiato from Starbucks or an iced coffee from Dunkin can get old and boring and expensive real fast. Getting new coffee flavors for the caffeine freak in your life spices up their drinking menu. Pick up a brand they've never tried before or an expensive flavor that has always been put back in the aisle. Prepare for them to be a little jittery around you: The gift and the buzz might make them a little hyper.
Check out 10 more non-material gift ideas that come from the heart and not the store.
Written by Kendall Russell
22. Wine Tasting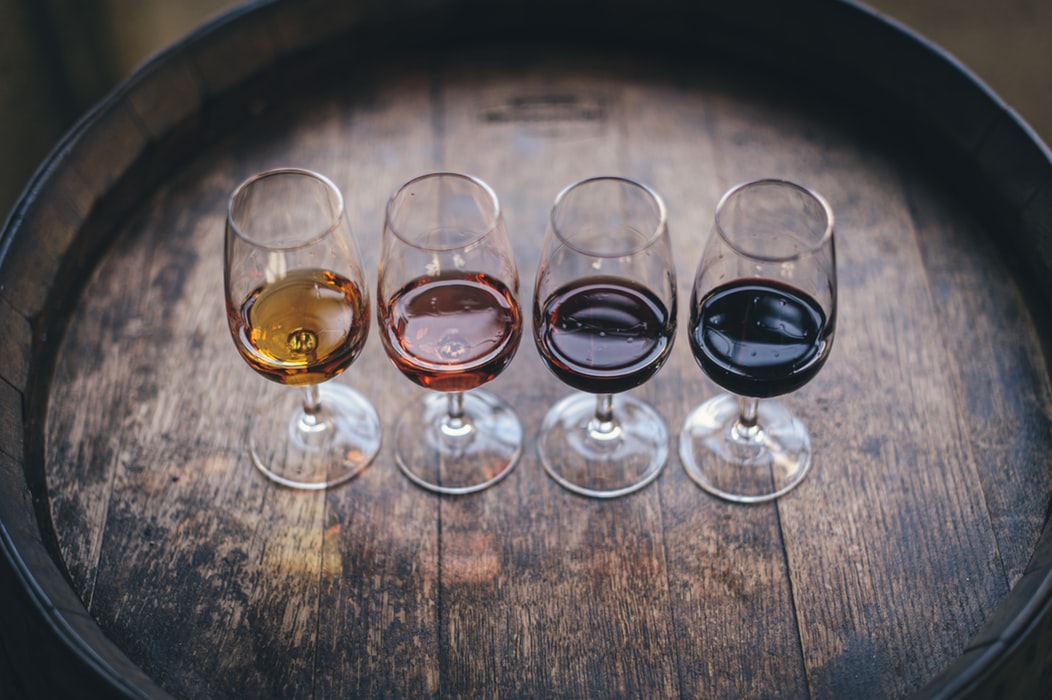 Treat you and your gal pals to a wine tasting and act sophisticated for an hour or two. Pretend like you're on The Real Housewives and that you actually know what you're talking about when you taste the wine. We all know in reality you're actually just Michael from The Office: "This is a white." Take a sniff, what's that smell? This makes a great bonding experience for you and your friends or partner because neither of you actually know anything about wine, you're just there for the free samples.
23. DIY Friend Coupons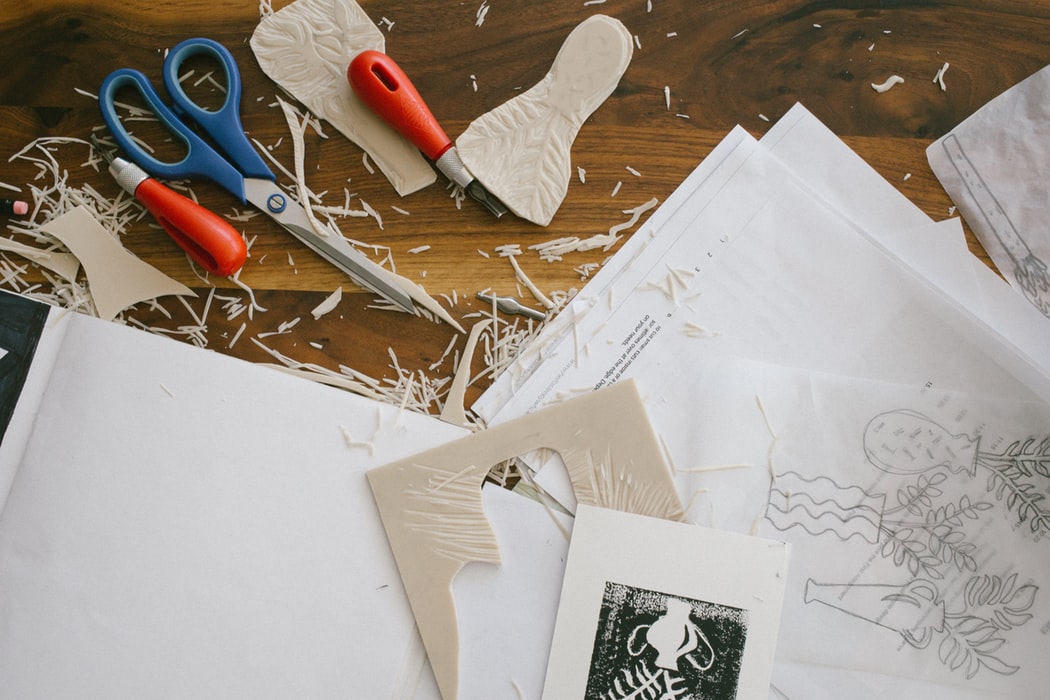 Nothing says friendship like coupons, right? Show your thoughtful side this holiday season by crafting your own friendship or relationship coupons. Remember like you used to do when you were little with your parents? Well, you still can. Parents love homemade gifts. Write up a coupon for a free homemade meal, two-for-one back rubs or, if you wanna get really cheesy, a free hug. No matter who you gift these to, they will love them because who doesn't love free stuff?
24. Dinner Date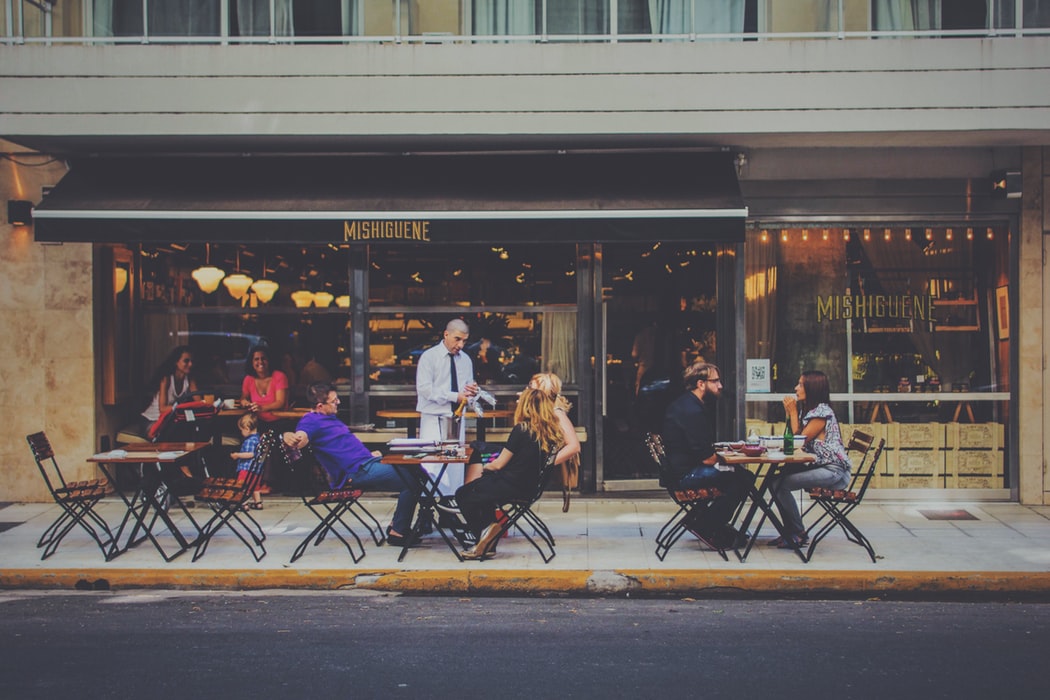 Food brings people together, so whether you want to treat your partner, friends or even your parents, take them to a nice dinner (on you of course). Check out that new place everyone's been dying to try. Or head to your favorite go-to restaurant for a meal you know everyone will love. At dinner you won't only dine on amazing food, you can catch up with your loved ones and decompress from the stress of the holidays.
25. Baked Goods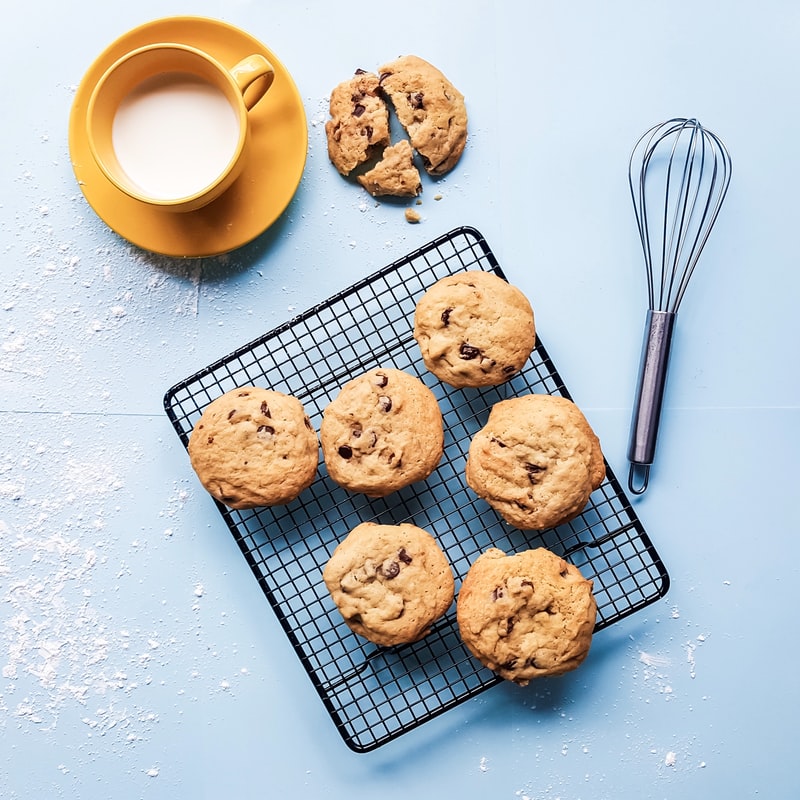 Nothing says love like homemade cookies. Or brownies. Or cupcakes. Or cake. You get the idea. Bake your loved ones their favorite dessert. They might hate you for making them break their diet, but you know they'll love it anyway. So, roll up those sleeves, grab your flour and get to baking. Also, don't forget the secret ingredient—love.
If you're loved one likes to bake themselves, consider buying them a new recipe book full of special treats. Maybe you'll get lucky and they'll let you be their taste tester. One can dream.
Live Well Bake Cookies: $18.05
26. Trip to a Museum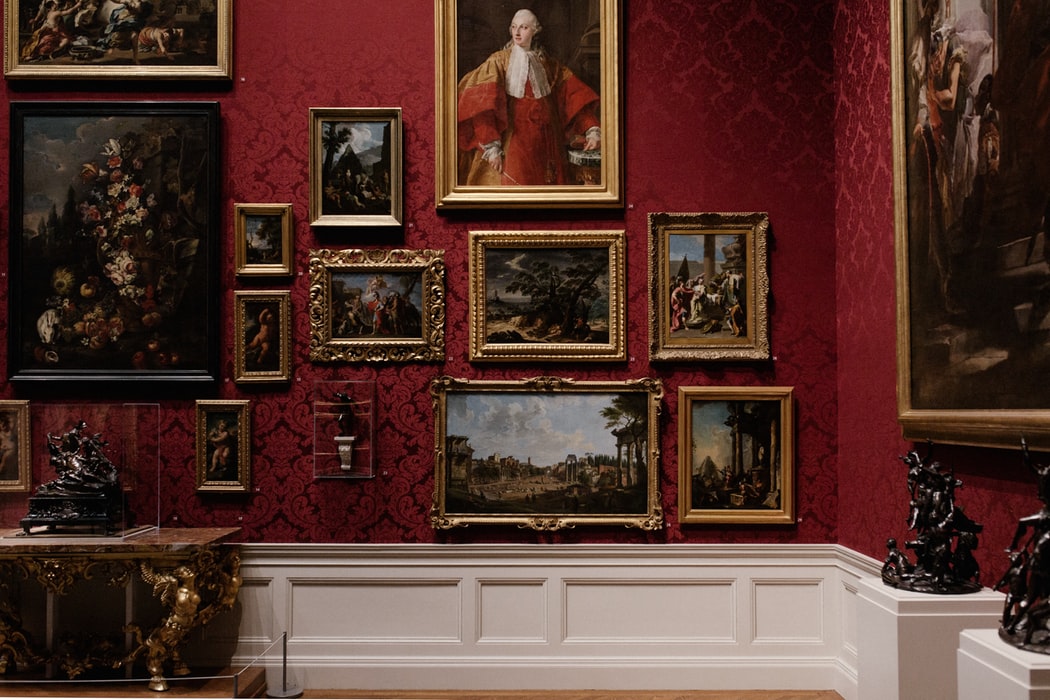 Everyone could use a little more art in their lives. Take them to the closest art museum to get your dose of artistic inspiration. Have a history buff friend? Head to a history museum. A nerdy friend? Check out a science museum. If they already have a favorite, consider buying them a museum membership they can enjoy all year long. Museums make a great gift because you can create memories by getting lost in the giant jungle of the museum floors and maybe learn a little something along the way too.
27. Yoga Classes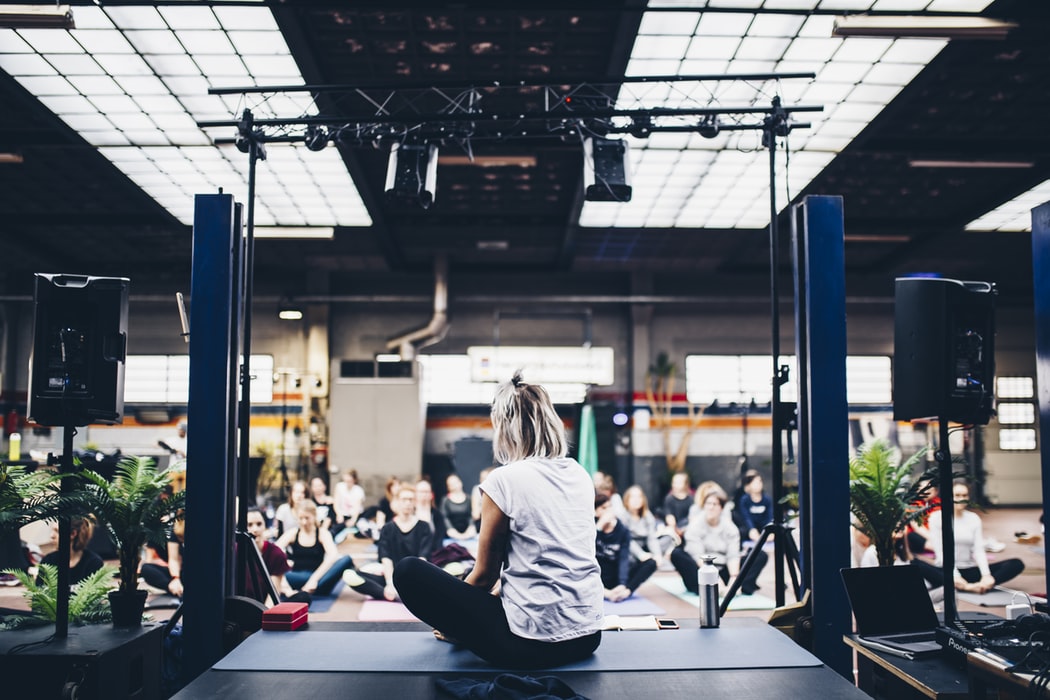 Time to relax and unwind. We all need a little meditation and minimalism in our lives and yoga classes will help you become more centered, especially during all the holiday craziness. Classes range from beginner to advanced so no worries if you haven't broken out that mat in a while. Or if you don't feel like making a fool out of yourself in front of others, check out some free yoga classes online. You can your friends can all laugh at each other as you stumble over and onto the ground. So, dust off your mat, locate your yoga block and get into your downward dog.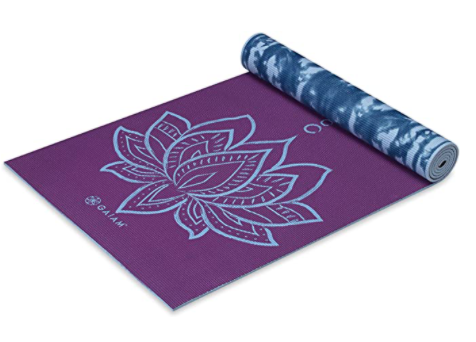 Gaiam Yoga Mat: $34.98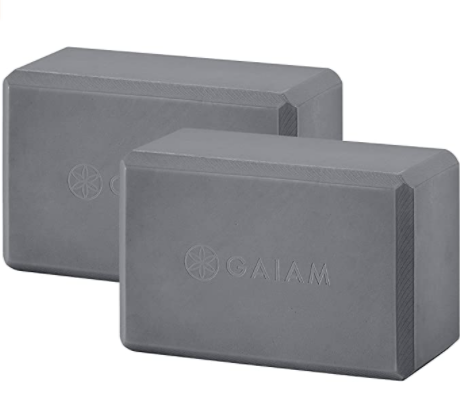 Gaiam Essentials Yoga Block: $16.81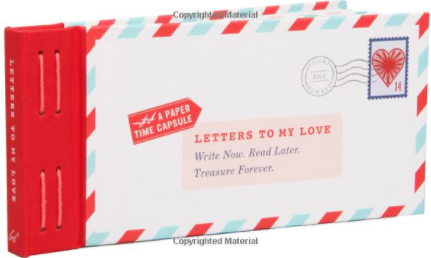 Letters to My Love: Write Now. Read Later. Treasure Forever: $8.77
The gift that keeps on giving. These letters make the perfect gift because they come from the heart. They have letters for your mother, father, boyfriend or girlfriend and best friend. No matter who in your life prefers thoughtful gifts, you can make them happy with these letters. With letters for every mood (like open when you're feeling down, or open when you miss me), your friends and family will always feel close to you no matter how far away you might live.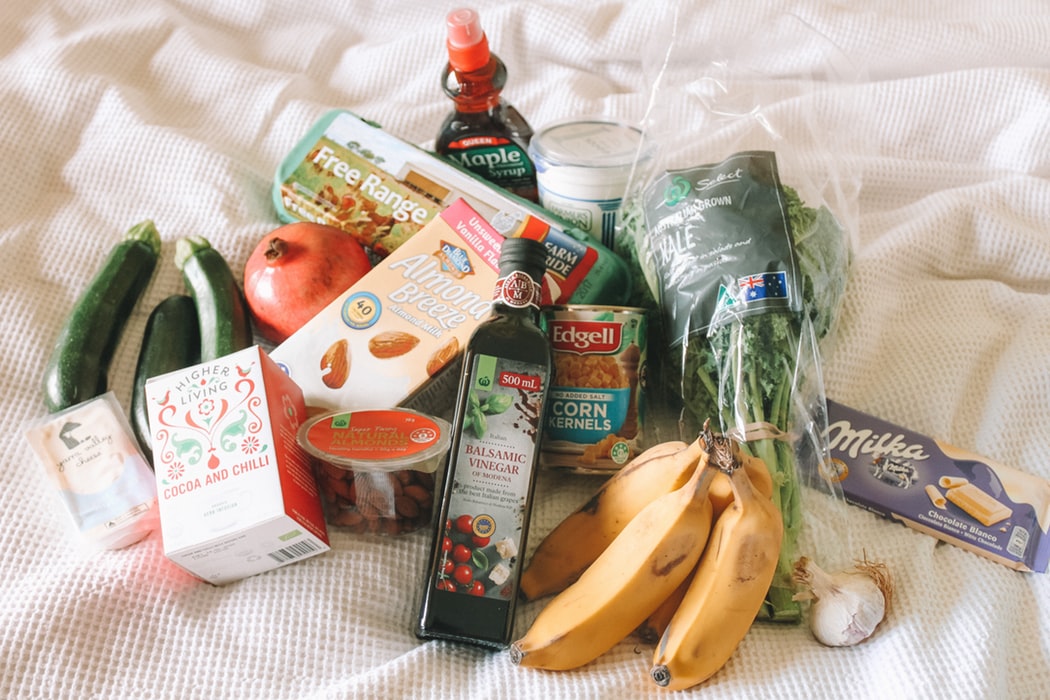 Food. We all need it. So, why not buy your non-material bestie a grocery gift card, or go above and beyond and put together a food basket for them full of all their favorite goodies. This makes an amazing gift because you can choose how much you want to spend so you don't break the bank. Also, who likes grocery shopping? This way, you'll save them time and money.
30. Hiking Trip
The great outdoors, beautiful, refreshing and free. Take your loved ones on a hike or a camping trip at a national park to get away from the madness of daily life. Whether you have experience hiking or not, all kinds of trails become available for even the most inexperienced outdoorsman. This way, you'll all get that much-needed exercise after feasting on holiday food and a chance to appreciate all that nature has to offer.
31. Picnic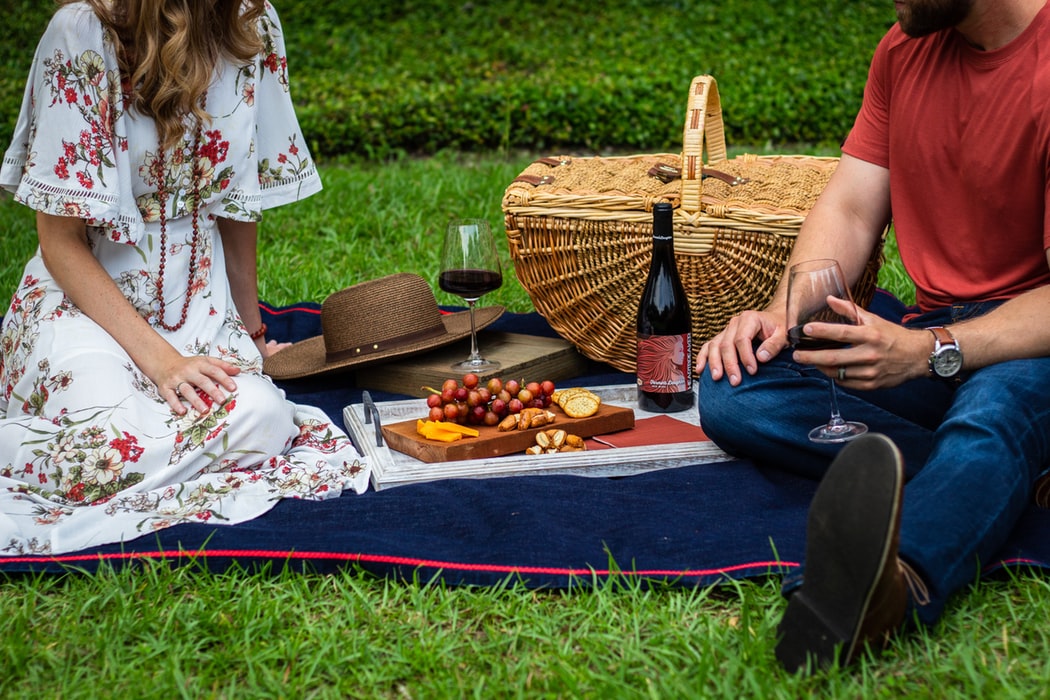 Can you think of anything more romantic than a picnic in the park? Your boyfriend or girlfriend will love all the thought you put into planning a romantic picnic for two. Dining on PB&J's and chips? So romantic. Or, take your besties out and have a friend date. Add in a cute picnic basket, some trees and amazing people and you have the perfect gift.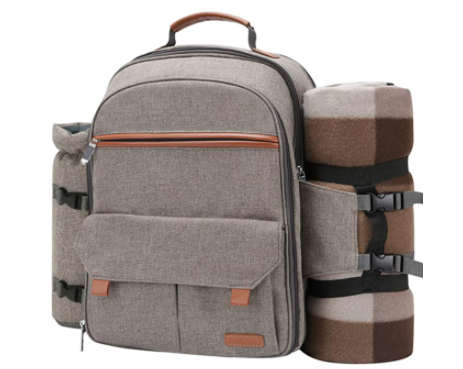 Sunflora Picnic Backpack with Blanket: $79.99
Have someone that likes material things? Check these cool deals out for Christmas gifts.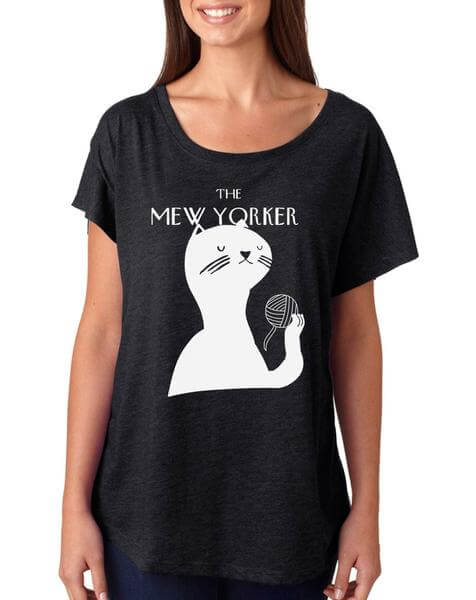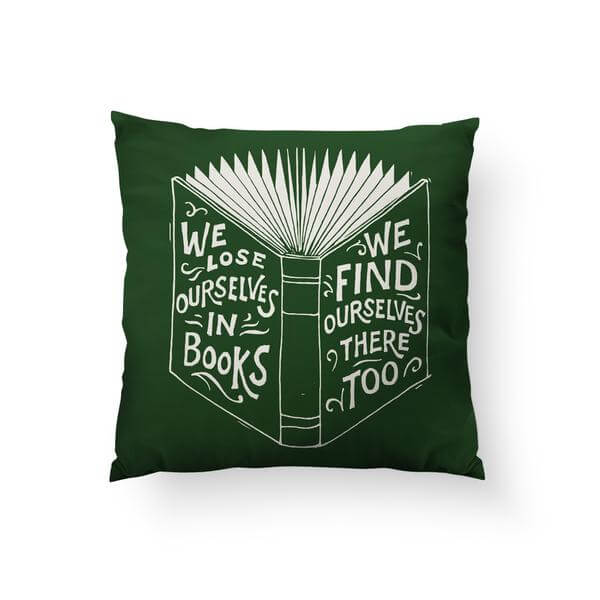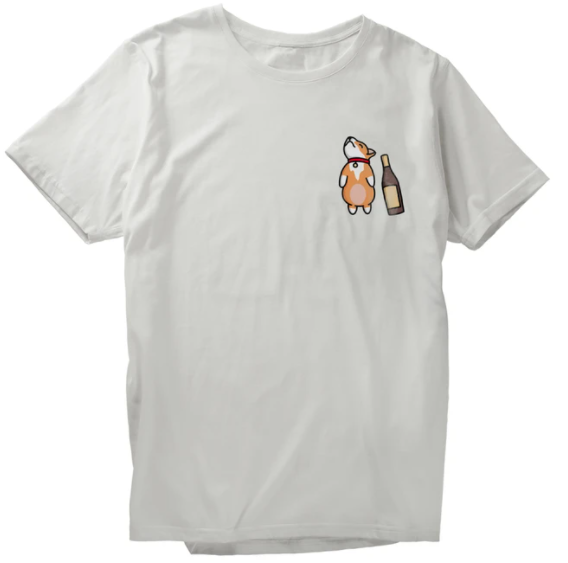 Price: $24.90
**Updated on December 22, 2017 to include list items 11–21 by Francesca Furey
**Updated on December 3, 2019 to include list items 22-31 by Kendall Russell
**Updated on December 5, 2021 to include updated links and gifts by Macey Spensley.
*