Okay, I get it–you're in college. Money may be tight and just driving through McDonald's every day is way cheaper than eating well, but that's a huge mistake. Put down that Big Mac. Austin offers an infinite amount of variety when it comes to food, and you definitely won't regret expanding your horizons. So instead of settling for the dollar menu, grab some of your friends, get in your car and check out some of these favorite Austin restaurants.
1. Torchy's Tacos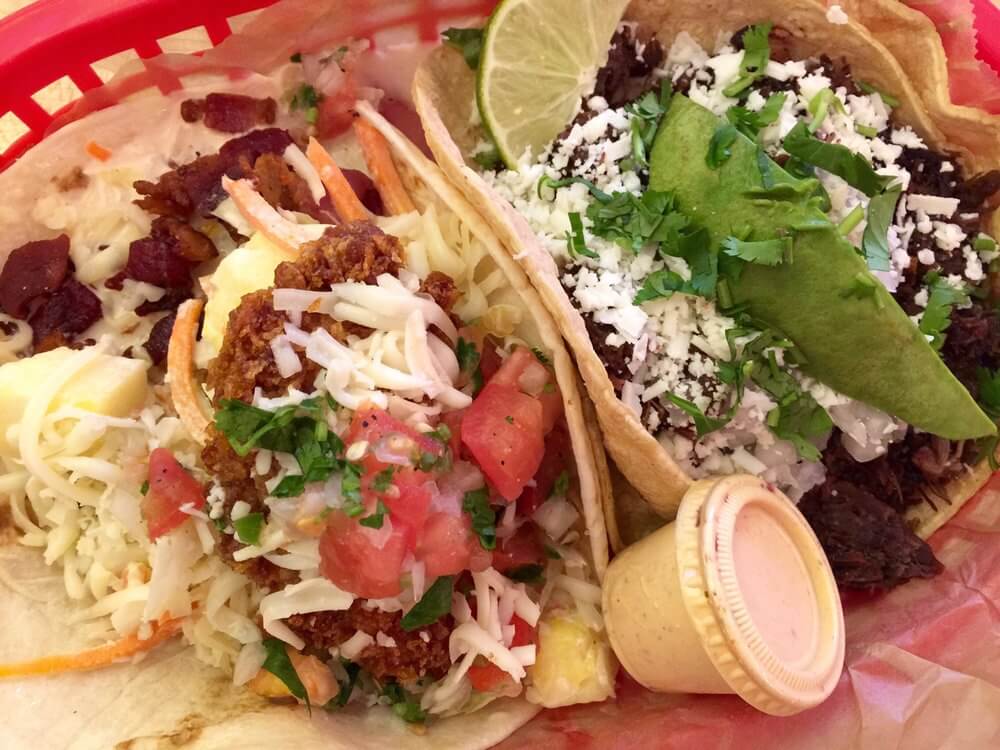 Torchy's is the place to go if you're in search of amazing tacos. It offers a unique twist to tacos and every Austinite will tell you that the queso is to die for. Who can argue with a slogan of "Damn Good Tacos"? Even President Obama went to Torchy's when he visited Austin. "I got a lamb taco there back in December and it was the shizz. I like when food is made unique, and let's just say a little lamb told me about it," junior Riley Martine said. With interesting menu options like the Trailer Park taco and the Baja Shrimp taco, who can resist? Torchy's won't necessarily win any awards for "Healthiest Taco Joint in Austin," but it certainly makes up for it with the authentic taste of the tacos.
2. Juan in a Million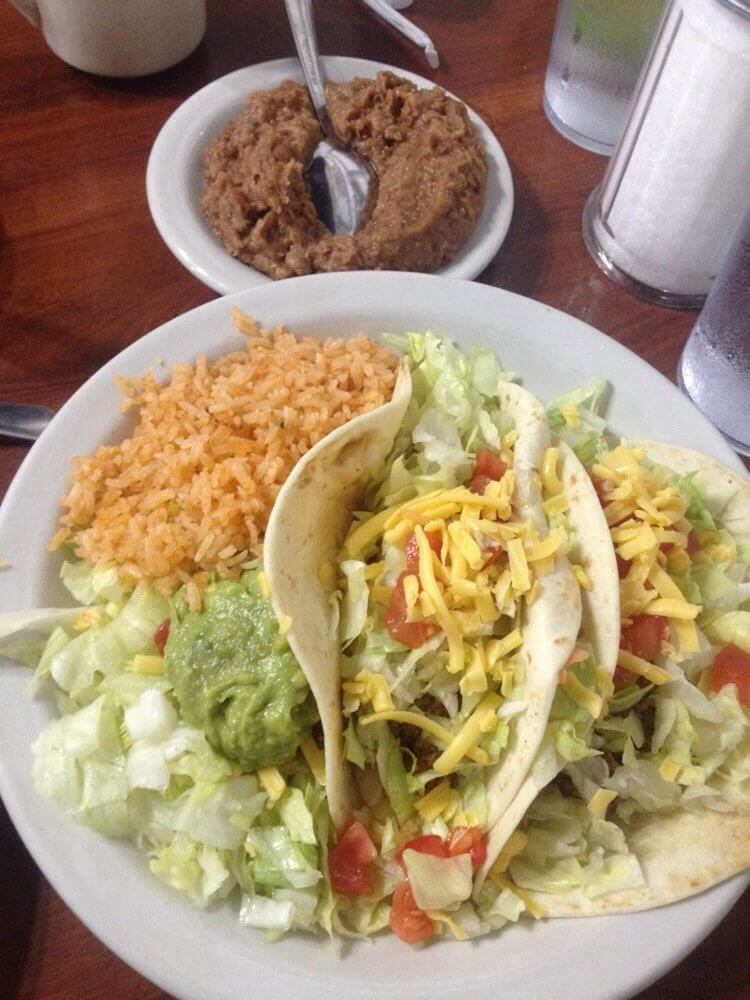 Juan in a Million offers more great Tex-Mex dishes while really making you feel like a member of the family. It's open from 7-3 daily, and you'd better get there early if you don't like waiting. The huge breakfast plates are served all day and they offer low prices and generous portions, rare for any college student to find. "Their food is amazing. I believe it's unique because it is as close to authentic Mexican food as it gets. It's a close second to Abuela's home cooked meals. Their breakfast tacos are huge. It's like there is enough stuff in one taco for two, so that means leftovers," junior Kayla Fuentez said. Order the famous Don Juan taco plate and be on the lookout for the owner Juan, a super-friendly man who likes to greet and shake hands with all of his customers.
3. Hula Hut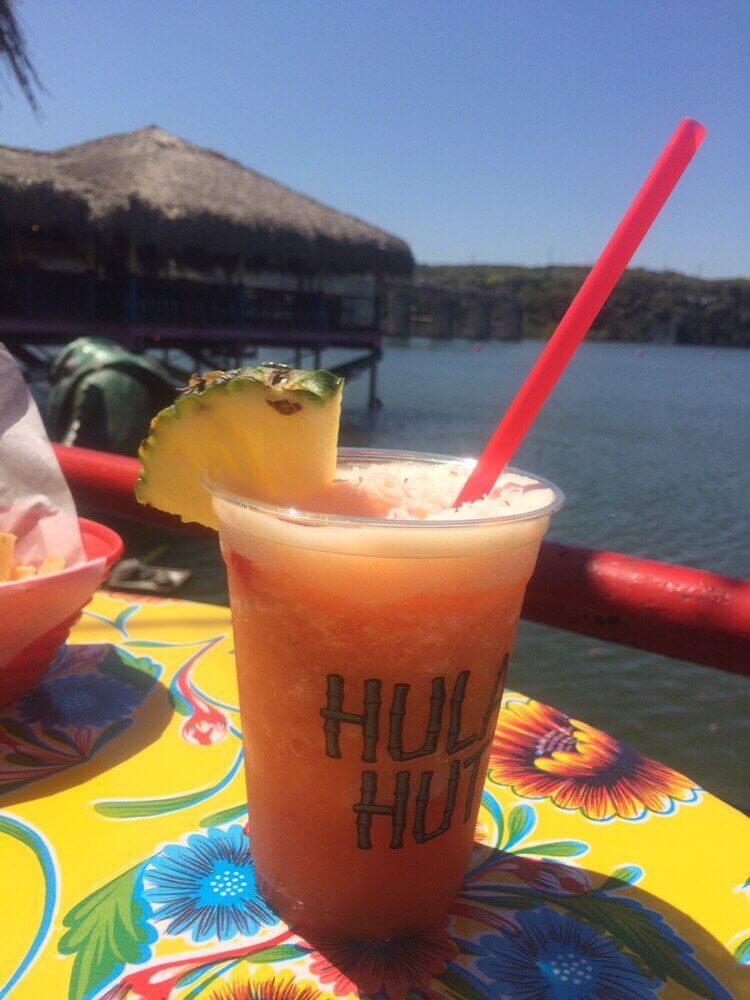 People say that Hula Hut has one of the best dinner views in Austin. It offers traditional Tex-Mex with a Polynesian twist. Hula Hut makes everything fresh daily and also offers a great vegetarian menu. "I like that it's on the lake and that they have vegetarian options. We sat on the deck at sunset and it's very romantic," junior Hanna Stewart said. "The salsa and nachos were both really good and we got a lot of nachos. I like how the staff was all dressed in Hawaiian attire. It's a really fun place." The great view of the sunset over Lake Austin makes Hula Hut one of the most desirable dinner destinations in town. The young and friendly staff, always dressed in Hawaiian attire, will guarantee that you have a great time. I recommend the mango-poblano chile quesadillas, but there are many options that will surely satisfy your taste buds' need for top notch Hawaiian cuisine.
4. Pluckers Wing Bar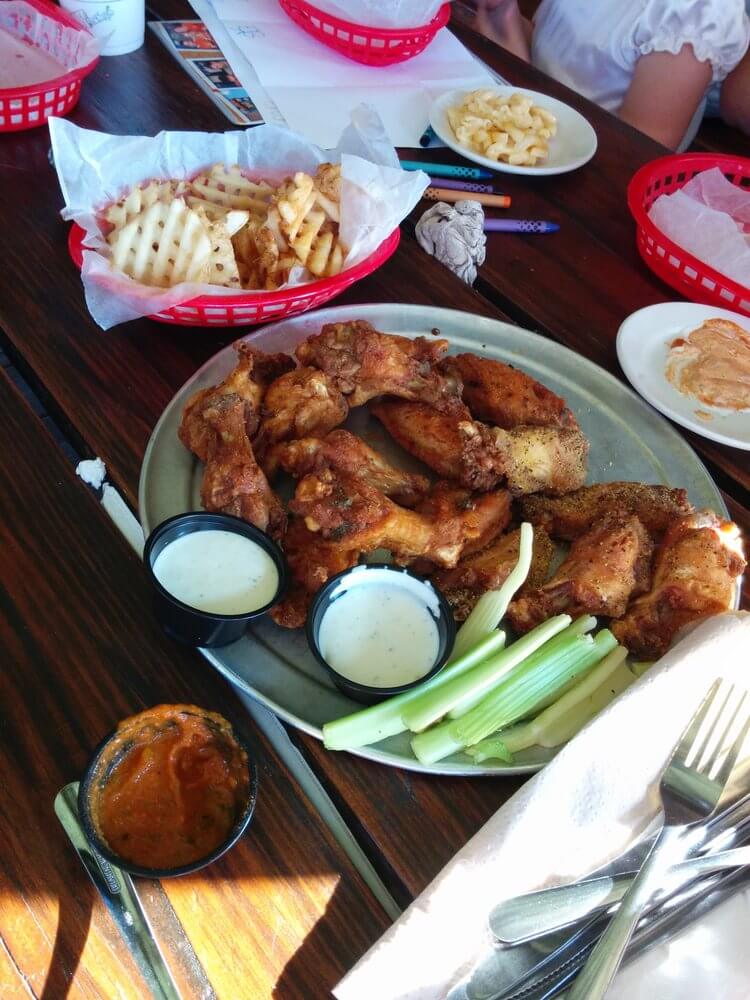 Pluckers is definitely the go-to restaurant on game days. It has endless wing options and lots of TVs so you can always have a great view of when the Longhorns are kicking Sooner ass. "I love the wings, the atmosphere, how conveniently close it is and their five free wings coupons," junior Claire Pippin said. People wait outside to get into Pluckers when there's any big game on, so get there early if you don't want to wait. They also offer great burgers and even salads, so there's something on the menu for people who don't like wings (aka crazy people).
5. Tacodeli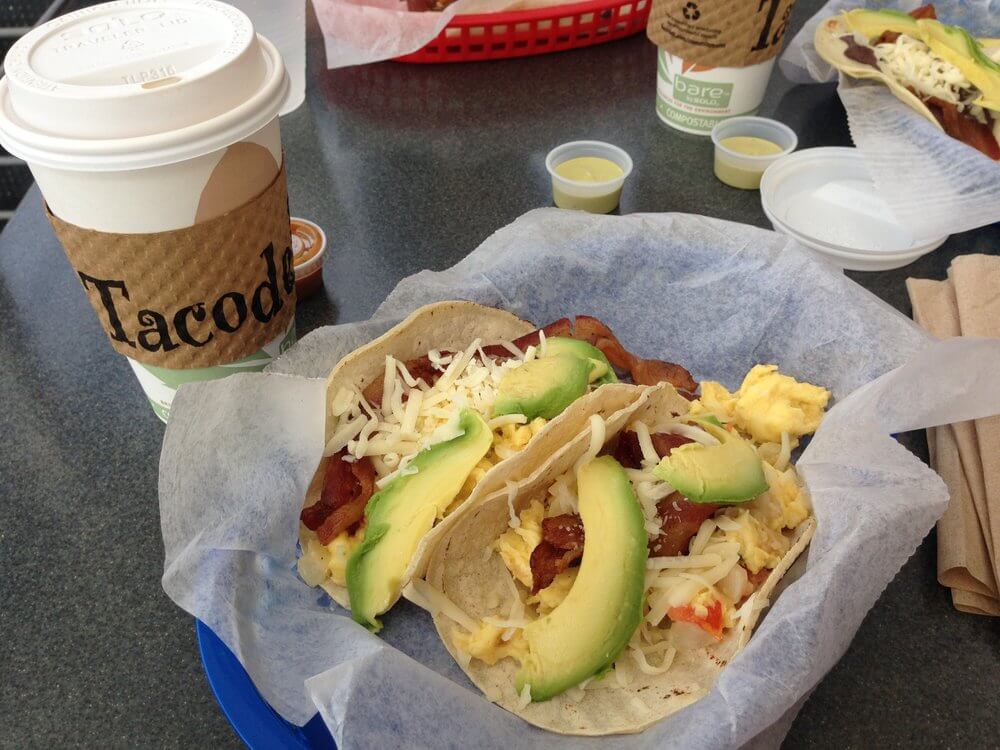 Tacodeli serves breakfast and lunch tacos that are all made fresh daily. The prices aren't as low as other taco places, but you get what you pay for. The tacos are super flavorful, but without the typical grease dripping out one end. "Tacodeli is dank. It's super Austin-y. You just get that feeling of Austin vibes. They have multiple delicious salsas. Everything is so fresh you don't walk away feeling gross and slumped, and you feel great when you leave," junior Skyler Sabetpour said. You can find three different locations in Austin and Tacodeli offers great vegetarian and vegan options. Healthy and delicious tacos? Pretty hard to come by these days. Tacodeli won't disappoint if you're in search of great food and atmosphere.
6. 888 Pan Asian

888 Pan Asian qualifies as one of the more underground Asian restaurants in Austin. It serves a variety of food that can be cooked in a Chinese, Thai or Vietnamese style (so basically any way you want it). 888 also lets new and upcoming musicians play during business hours, which adds to the Austin vibe. There's never a cover fee because the performers are just getting started, but it's a cool way to hear new music and eat good food. "I like it because, for a college student, you get a lot of food for the price you pay and it's really good and filling. I got to talk to a woman who was performing and it was a really great food experience," junior Alex Quinones said. You also get a large portion for your money–great news for all of us broke college students. And, best of all, 888's open late, so you can head over at 2 a.m. for all your drunk-Asian-food cravings.
7. Vivo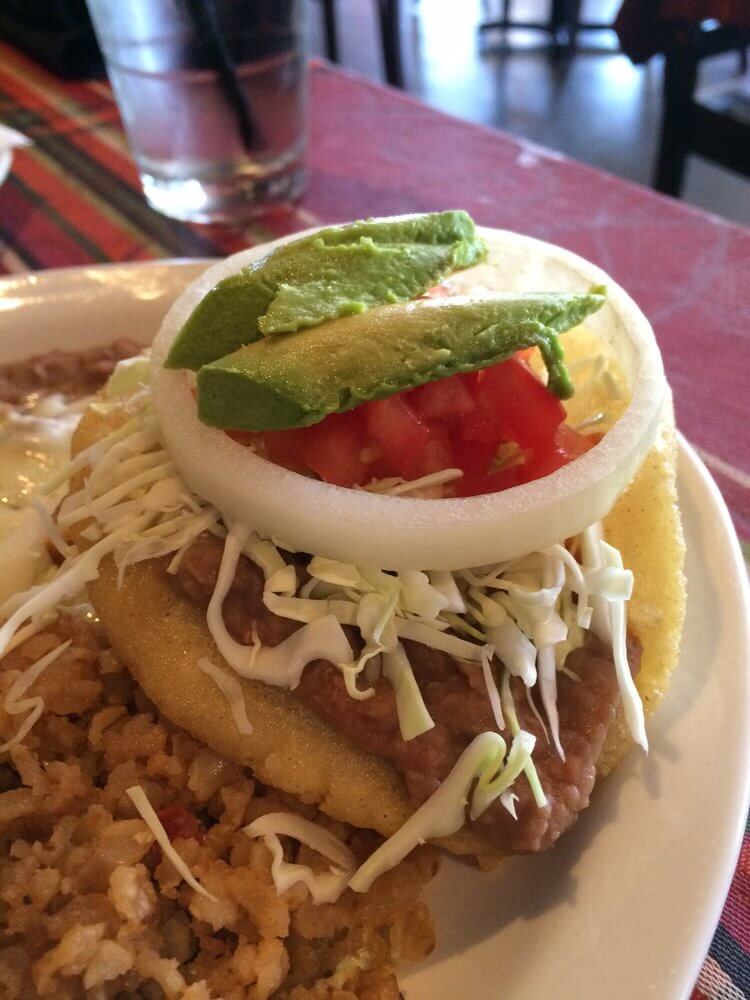 Vivo, another modern Tex-Mex restaurant, offers many great meals. It's more of a laid-back atmosphere with simple but tasty dishes. "The staff was really friendly and the food was good. It came in large portions and the place was quaint. We had the fajita tacos and loved them," junior Laura Lindsey said. For people who want simple and delicious Tex-Mex, Vivo is a quiet restaurant that focuses its attention on what really matters–the food. The staff is always friendly and the food will not disappoint. With its authentic dishes, Vivo definitely lives up to its reputation as of the best underground Tex-Mex joints in Austin.
8. Verts
Verts is only a short walk from the UT campus (convenient, right?). It offers rice bowls, wraps and even falafels. If you're looking for authentic Mediterranean food, then you're in luck. "Verts has really great-quality meat and toppings that go into [Verts'] kebabs," junior Emily Henderson said. "Everything always tastes fresh, which is a quality in a restaurant that's hard to find near campus. The staff is always very friendly too." Eating at Verts gives you that true Mediterranean experience of a meal under 600 calories that still has flavor, and you always walk away feeling great.
9. Salt Lick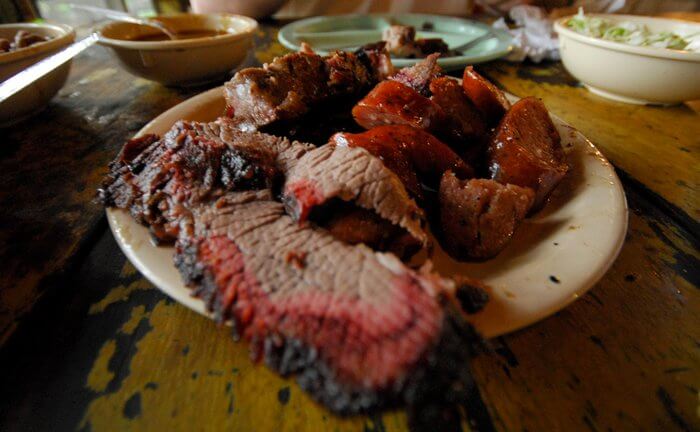 Salt Lick has some of the best barbeque in town. While you can find hundreds of barbeque places in Austin, the world-renowned dishes at Salt Lick must be experienced by anyone visiting the city. It offers great food with an awesome experience to go along with it. Whether you love brisket or ribs, you won't be disappointed at Salt Lick. "Once I had Salt Lick, my world changed. So every time I have the chance to go, I'm always there having brisket, ribs, coleslaw and as many bread rolls as I can," junior Juan Gomez said.
10. Blue Dahlia Bistro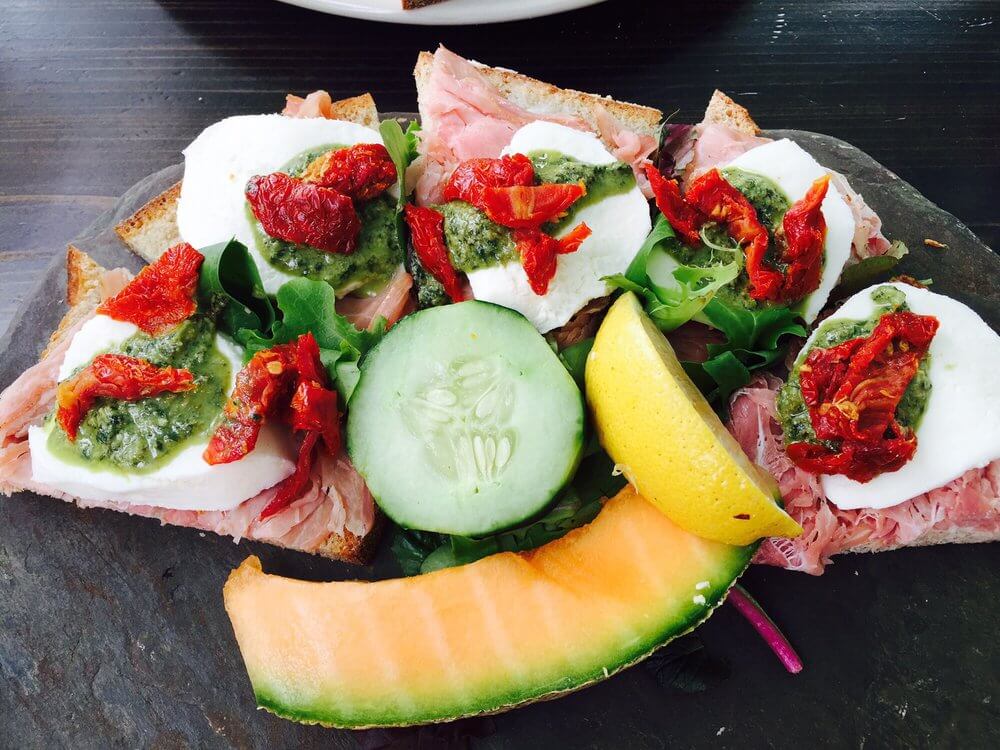 Blue Dahlia Bistro serves fresh, French-style brunch dishes. Eating there really gives you that European feel, and you won't be disappointed by the food. Blue Dahlia uses locally grown organic ingredients whenever possible, so it's pretty healthy too. Experiencing Blue Dahlia Bistro is like taking a mini vacation to France, which is never a bad idea. The dishes taste like actual French food, and you won't find any unreasonable prices here. Plants surround the seating areas, along with a cute lattice that just adds to the atmosphere. Most of the time a French lady plays the accordion, so you get the entire European experience.