Being broke in college is a never-ending saga. We constantly check our bank accounts on our phones, making sure we have enough money for that protein smoothie we desperately need after making all those #gains at the gym. It's safe to say sometimes the money just disappears without us even knowing how, but saving money in college is actually possible (*gasp*).
Buy International Textbooks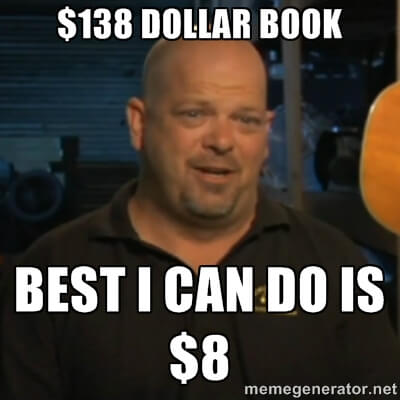 After paying off tuition and fees at the beginning of the semester, your professors sock you financially with one or two required texts that could cost anywhere from $100 to $200 a book. Before dropping out all together or getting by without doing any readings, try Googling free PDF versions of the text.
If the internet fails you, University of Florida junior Natasha Pereira knows a unique way to save cash: use the international version. "I had to buy a psychology textbook, and the usual publishing was around $200, but I got it for $25 just because the same textbook was printed and used somewhere in China," Pereira said. The only differences Pereira noticed in these international textbooks were that they had a different front cover, were only printed in black and white or had a slightly different font size. "The content is exactly the same, just the style is often different." Oh, and they're way cheaper.
Buy a Bulk Load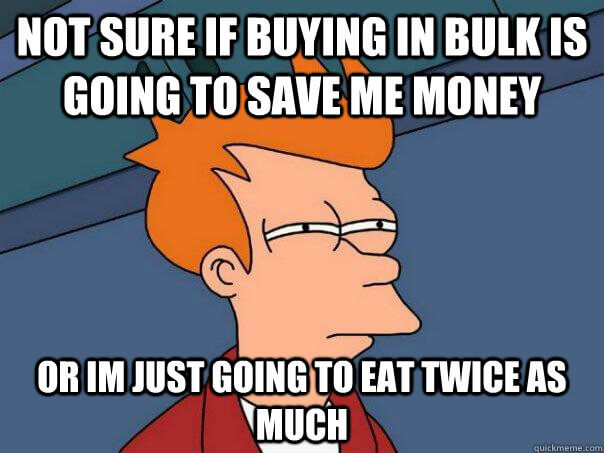 For many of us, college means the first time we do a lot of things alone, including grocery shopping. The cost of groceries racks up pretty quickly, and one way to save money is by buying in bulk. "I'm a huge fan of bulk buying, whether it's toiletries or non perishables snacks," said Pereira. "I also bulk buy my meat and freezer store it. I'll just take it out whatever I need and cook accordingly."
You may feel like you're shelling out a lot of money up front at the register, but the items you buy then are guaranteed to last a few months. Whether your college town has a BJ's, Costco or Sam's Club, registering for a membership with any of these stores will grant you the long-term benefit of saving money.
Plan a Potluck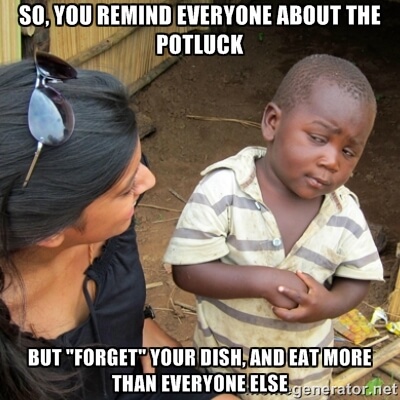 Going to the same restaurant is tiresome—and expensive. I mean, who can resist ordering dessert? To change it up a bit and keep your wallet from depletion, invite your friends over for a potluck. Have each person bring an appetizer, entrée, dessert or a drink to contribute to the broke-and-hungry-college-student fund. This will save everyone money, offer a chance to experiment in the kitchen and bring your closest friends together.
"I hate the idea of buying food out when I know there's something I can whip up in my kitchen," said UF senior Andrew Reath. "Even though my friends don't like to cook, I don't mind cooking for all of us once in a while." But if your friends are willing to share the wealth (or lack thereof), you'll end up making more memories this way rather than sitting in a booth wide-eyed at your bill.
Use Venmo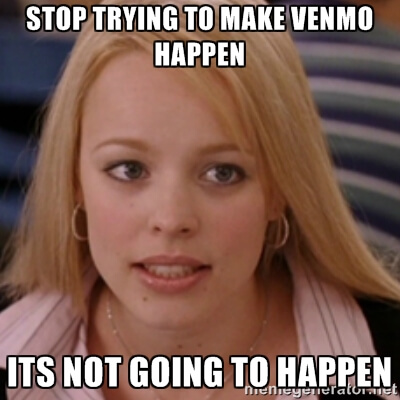 What more could a college student ask for than a free and easy way to save money? Released to the app store in 2009, Venmo didn't take off until recently. With this app, gone are the days of having friends owe you cash for that liquor loan and conveniently forgetting. By downloading Venmo you can easily connect your bank account to the app to transfer money from one person to another, and you can add specific notes to let them know what the money is for.
University of Chicago sophomore Kenya Senecharles said that this app is "critical" for making transactions with other people. "Sometimes it's just easier to buy stuff altogether with others, and Venmo lets you keep track of what you owe to people and what they owe you." Though Senecharles said food is the biggest thing she and her friends use Venmo for, she also recommends it for splitting Uber rides.
Pregame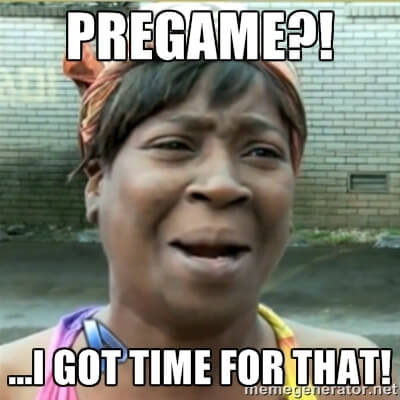 Yes, you read that right. Buying drinks in overrated college bars and clubs can actually put a dent in your bank account, so just have a drink or two beforehand at home. Especially after a few tequila shots, you might decide to take on the next few rounds for your squad (and maybe even your new "best friends" you drunkenly bonded with over Justin Bieber karaoke).
The easiest way to avoid an empty wallet the next morning is by having all your friends bring a bottle to one place and pregame at home. Pregaming also eliminates the need to bring extra cash with you to the clubs and risk losing it. Of course having a designated driver is a #MajorKey; either call up that Uber or take a bus to where you need to go afterwards. You can always use your shiny new Venmo app to split the bill.
Cut Coupons like Your Mom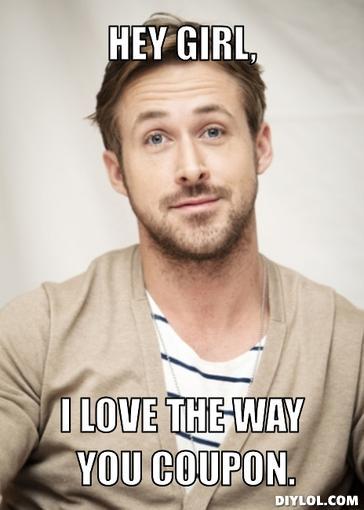 Stop cutting class and start cutting coupons, the OG money savers. Apps like RetailMeNot and Walmart's Savings Catcher should be every college student's holy grail. Despite the various assignments you rush home to complete before 11:59 p.m., take an extra two minutes at the register to sign up for a rewards card or program. Only reward members get emails with exclusive details, so be sure to get included on the discounts.
"I have so many little cards on my key ring for multiple reward programs that I'm a part of," said University of Central Florida sophomore Megan Allen. "If I can save money for free then sign me up." The more you shop at a certain store or restaurant, the more likely you are to get these coupons and promotional deals.
Budget Yourself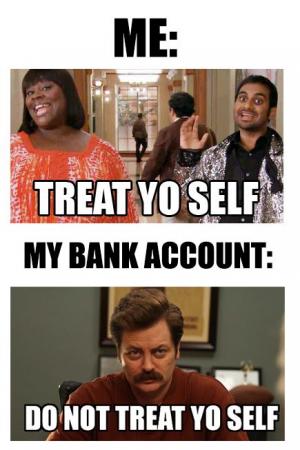 The best way to save money in college is learning to budget and control yourself. "Having a budget has honestly saved my life!" said Senecharles. "I record all of my transactions and keep really good track of that and try to make sure I'm sticking to my budget for the month."
Avoid impulse buys at the mall—I promise you that the flash sale at H&M will happen again in a month and the item you've been eyeing will drop to half-price. And don't let your friends drag you out to brunch every Sunday to cure your weekend hangover. Being okay with skipping a few lunches or nights out will greatly benefit you in the long run. Your wallet (and liver) thank you.