It's official: Fall is here. No more scorching heat, stinging sunburns or sweat stains on your favorite shirt. Just leaves changing to beautiful autumnal colors, cool breezes and pumpkin spice lattes. Everyone in Austin needs to take advantage of these few short months between summer and winter. No matter what you do, everything is automatically better during the fall.
Put a sweater on, and adventure into Austin with these 10 activities to enjoy the greatest season of all time.
1. Show some spirit at a UT football game
Okay, so the Longhorns had a pretty rough season with a 5-7 record. But that doesn't mean you shouldn't be supporting your team. "I like going to games with a group of friends. The stadium is so huge, but you all just feel so united and together when the team scores," UT Austin junior Madelyn Guerra said. If you did't want to roast in the sun during the August and September games, then plan to hit up the stadium during October and November next season. The crisp air makes for great Longhorn football games, and if it gets cold enough in the evening you could probably bust out that burnt orange scarf you thought you'd never wear.
2. Get lost in a corn maze
There are several corn mazes near Austin, so you have no excuse not to go. In addition to a pumpkin patch, Barton Hill also has a corn maze. But if you drive about an hour north, the Robinson Family Farm in Temple won't disappoint. The tall green corn stalks definitely provide that "creepy" vibe after dark. Corn mazes bring out the competitive nature in everyone, but they can also freak people out. If you want to make the Halloween vibes last longer than a one day this year, struggling to exit a corn mazes will definitely keep you scared. Stay in groups as you go through and see who's the first to start yelling about hitting the same dead end three times.
3. Jam out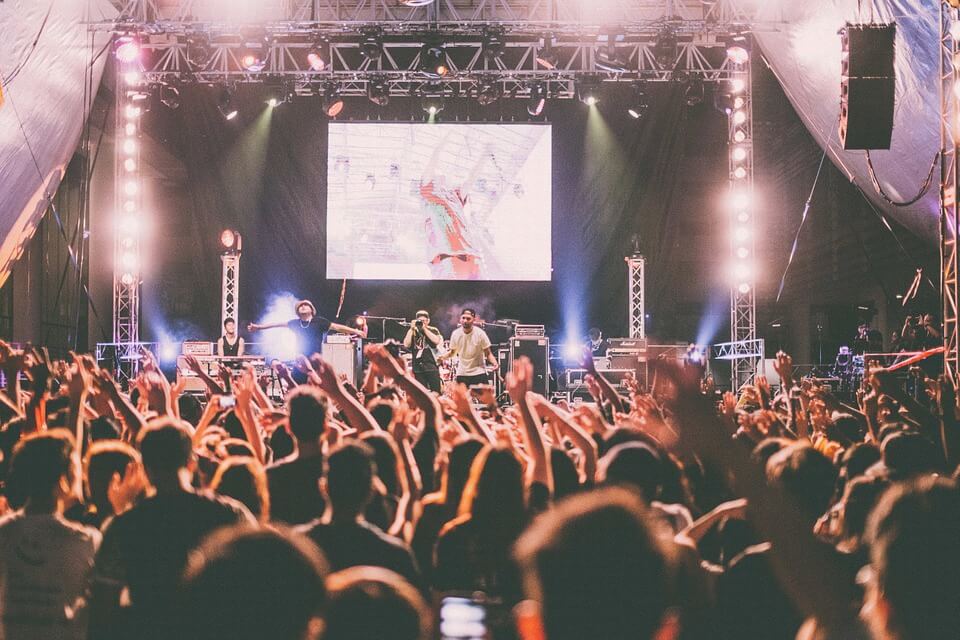 Fall weather makes outdoor concerts even better. You can finally dance your heart out without worrying about heat stroke. Music festivals are also more bearable without the excess heat, so start researching who you're gonna get down to this season. Austin has live music happening somewhere in the city almost every weekend, so break your habit of all-day Netflix and go find a concert. Bands play all over the city, even the Central Market parking lot. You can also check out Stubb's if you like barbecue with your live music.
4. Sleep under the stars
You can't enjoy camping when summer nights are so hot that you have to shimmy outside of your sleeping bag to stay alive. Cool autumn air makes camping actually fun, and there are way less mosquitos. Austin has lots of different places you can go camping like McKinney Falls State Park, Pace Bend (if you're okay with an hour drive), and Emma Long Metropolitan Park.  I suggest bringing a few shower caps to put your dirty shoes in before you walk in the tent at night. Shower caps make sure you don't end up with dirt in your sleeping bag and help you keep track of both of your shoes. Another pro tip: familiarize yourself with poisonous plants before you get out there. A quick Google image search will be way better than learning the hard way what poison oak looks like the.
5. Plan a picnic
Fall weather makes anything possible, especially dining outside without sweating buckets. Pack your favorite food and enjoy the fresh Austin air while you eat. You could make this picnic totally romantic or just gather up some friends and plan it potluck-style. No judgment if you're the lazy friend who volunteers the plates. No one wants to eat their food off the grass, right? Sandwiches are the least messy and cheapest to meal make. But don't forget your favorite chips and drinks too. With plenty of open space and a nice view of Austin, Zilker Park is always a favorite picnic destination.
6. Play an Outdoor Sport
Go outside before the sun goes into winter hibernation. Full-on winter in Austin has everyone bundled up in coats and scarves while they wish for those hot summer days they thought they were tired of. The in-between, not hot enough to cause a heat stroke, but not quite cold enough to need a jacket fall weather is perfect for outdoor sports. Get a group of friends together for a baseball game, throw a Frisbee around at Zilker or check out Peter Pan Mini Golf on Barton Springs Road. Yes, there's a giant Peter Pan statue. 
7. Roast marshmallows
Did you even live through the fall if you didn't have at least one bonfire? Roasting marshmallows never gets old, and neither does watching some idiot try to jump over the fire. If you live in a residence hall or apartment at UT Austin, finding an area to get lit can be tricky. Reach out to your friends who live off-campus or your ex-roommate's cousin who has a lot of land. Pulling some strings can make s'more of your bonfire dreams a reality. If all else fails, at least make s'mores in the microwave or oven. For a little over 21 fun, dunk your toasted marshmallow in Bailey's Irish Cream.
8. Start running or jogging
You can't use the heat as an excuse anymore. Autumn in Austin is the time to stop bullsh-tting yourself and actually exercise. You've been wanting to start since last New Year's, so get outside while the weather is nice. If you wait too long, winter temperatures creep up like finals and you'll be back to making excuses. Different trails run through the whole city of Austin. Check out the Shoal Creek Greenbelt if you want a nice view while you burn all those calories.
9. Finish your Holiday shopping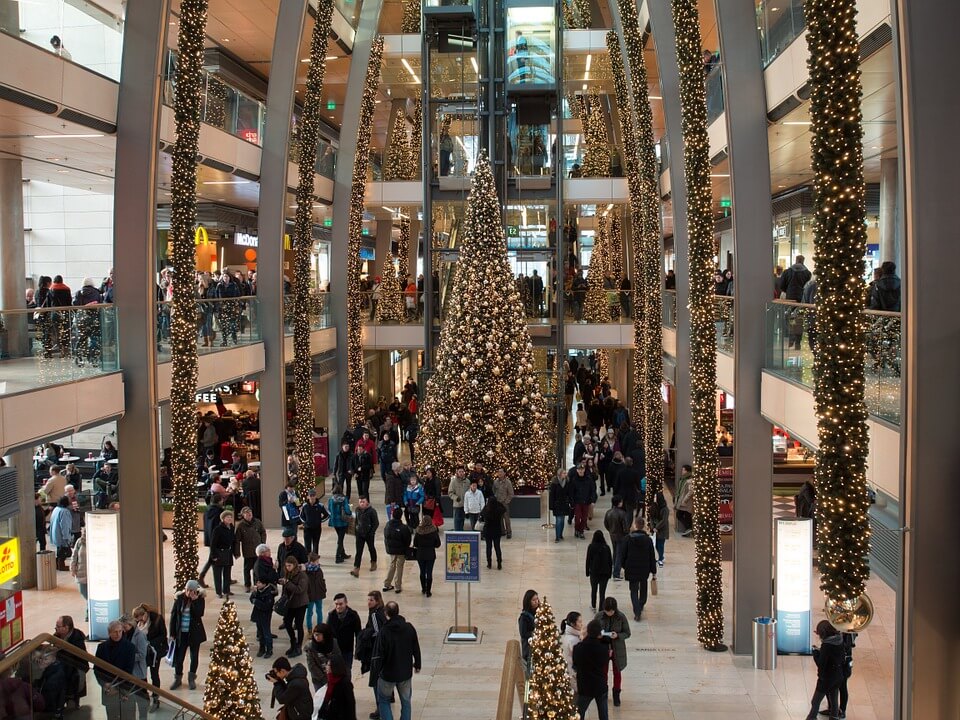 Remember how quickly you came back from Thanksgiving break and realized you had finals? Well, as soon as finals are over you'll find the holidays around the corner and you'll be sans presents. Waiting until the last minute never ends well (you should know this by now; you're in college). If you make a plan for who you want to get presents for and keep ideas in your head, you'll be ahead of the game when the mall is a madhouse. Barton Creek Mall in Austin has over 150 stores and is the go-to for all Austinites. The Domain is a little more on the pricey side, so I would skip it unless you just got paid.