Over the course of the school year, your dorm becomes your home away from home. Of course, with limited space and school-sanctioned restrictions, it may be hard to bring all the comforts of home with you. The best way to make the most of dorm life? Stack up on appliances that'll keep you content and comfy. Whether you're gearing up to move in for the first time or the third time, check out these 10 dorm essentials to complete your dorming experience.
These dorm room essentials will make all of your suite-mates super jealous.
The Pizza Reheating Tray prevails as the best dorm room essential you never knew you needed. Cold pizza may get you through that Sunday-morning hangover, but wouldn't you prefer a slice perfectly heated the way it was 12 hours ago when you were too drunk to appreciate it? Made specifically to reheat an entire slice, the Pizza Reheating Tray makes your leftover pie seem like it just came out of the oven. Goodbye rubbery cheese, hello ooey goodness!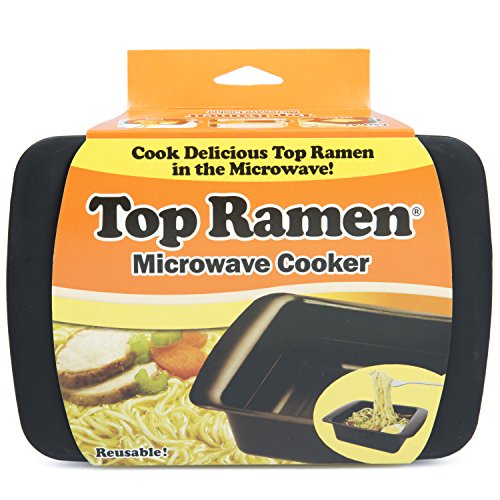 Of course, students can't live on pizza alone. When you run out of take-out money and finals are around the corner, Ramen saves the day. The Top Ramen Rapid Cooker elevates your dining-on-a-budget experience in less time than it takes to come up with a paper title. This reusable container delivers perfectly-cooked Ramen in three minutes. For those with a little more time and culinary experience, the container also offers an easy way to throw in some of your favorite vegetables and Kylie Jenner-inspired sides. Plus you won't have to worry about using mugs for bowls or washing extra dishes in your bathroom sink.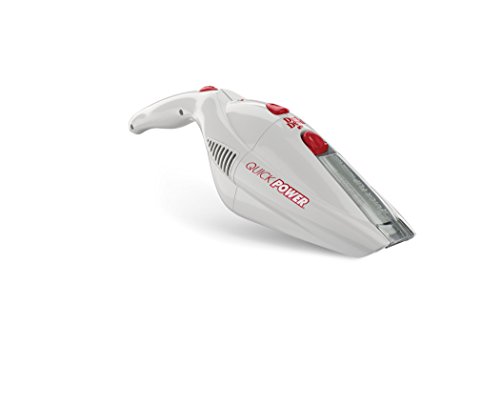 The only thing harder than trying to maintain a GPA that looks less like the price of Ramen ($0.29) and more like Gordon Ramsay's restaurant ratings (4.0) is keeping your room clean. Think about it: that cereal you spilled while snacking at some ungodly hour, the hair you never quite got around to picking up after using your blow dryer and the clothes waiting to be washed the next time you go home for break. When the spring cleaning mood finally strikes (or your mom announces a surprise visit), this dorm room essential undoubtedly becomes a lifesaver. It keeps the bugs out and and invites bae in. Just be careful to keep this sh–t on lock because as soon as word gets out everyone will want to borrow it.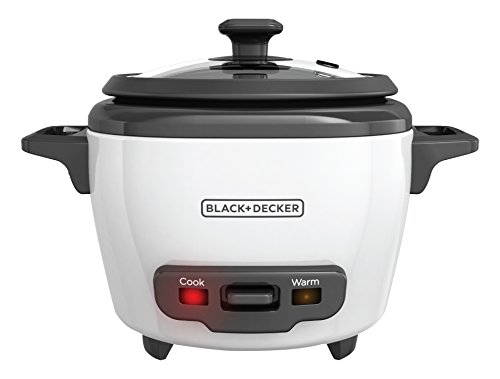 If there's one thing you'll miss after weeks of dining hall food and take-out, it's a home-cooked meal. While you won't be able to make a Thanksgiving-worthy dinner in your dorm, you can still make some rice to complete your midweek meal. Not to mention, a mini rice cooker isn't just for rice. "When I don't feel like swiping into the dining hall, I could make rice or steam food such as vegetables or pork buns," Vassar College freshman Zahra Crim said. "I highly recommend it to people with a scattered lifestyle who want to maintain healthy habits." Let's be honest, fries taste great with everything for the first two weeks, but your body will appreciate a change in diet when the appeal wears off.
When nagging moms are miles away, chances are you won't even notice the wrinkles in your favorite button down. But when that girl in your 9:30 a.m. bio class catches your attention, you don't want wrinkles keeping you away from those seven digits. Not to mention, you may need to add a steamer to your college packing list if you miraculously manage to score an internship interview in the middle of the semester. "You've got to be able to look professional," Manahattan College freshman Dan Tejada said. A mini travel steam iron lets you straighten out your look and store it anywhere you can in your box-sized dorm room. Why struggle with wrinkles when you could sport a pressed shirt that would turn your crush's head and make any mother proud?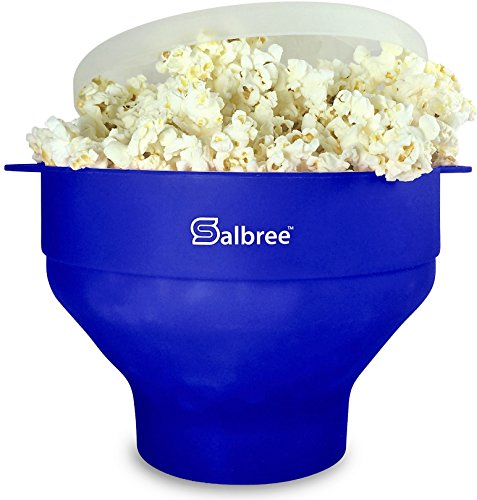 You have to treat yourself every once in a while if you want to make it to graduation. And a popcorn machine gives you even more reason to rejoice over movie night and midnight snacking. This space-saving, a quality for every all dorm room essentials, popper gives you theatre-worthy popcorn at your fingertips. Take Netflix and chill to a whole other level.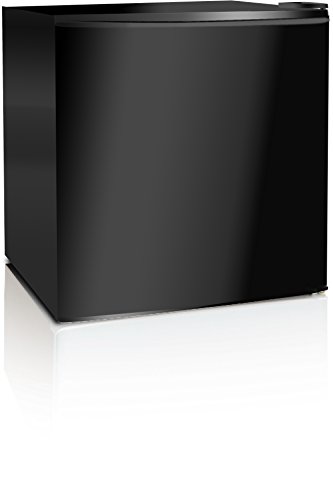 What good is food if you have nowhere to keep it? Community fridges, while convenient, kind of suck. Especially when someone steals the milk you stole from the dining hall. This mini fridge lets you keep your food in your sight and away from wandering hands. "It's a lifesaver when it comes to leftovers," Quinnipiac freshman Brigid Dougherty said. It barely takes up any space, so you won't have to worry about rearranging your entire room just to make it fit. Rest assured that the leftover lasagna your mom brought when she visited is safely and cooly locked away in your room.
Do you dream of saving the planet or simply have an aversion to tap water? Whether you're a hero without a cape or a "tap water isn't good enough for me" brat, a Brita Pitcher has you covered. Never deal with the hassle of hoarding water bottles again. Why spend your party fund money on bottled water when you can walk down the hall and get it from the bathroom for free and then easily filter out all the bad stuff? Brita Pitchers are the money-and-planet-saving unsung heroes of dorm room essentials.
Tea lovers rejoice! An electric kettle gives you an easy way to bring your daily dose of happiness to college. "Having an electric kettle is so nice because I can drink all the tea I want without leaving my room," Vassar freshman Mars Martin said. Forget finding a stove or reverting to the microwave; this high-quality dorm room essential delivers boiling water in practically no time at all. By the time you've picked a Netflix show to drown out your sorrows, your tea will be ready to snuggle up with.
Getting up in the morning is the bane of every college student's existence. So don't forget to add this mother-approved breakfast maker your college packing list. You get a coffee maker, a built-in toaster and griddle. Running out the door half-dressed to grab breakfast before your 8 a.m. class is now a thing of the past. This dorm room essential may just be greater than test curves and delayed due dates combined.
Looking for more room essentials? You won't want to forget these.
Written by Lucy Ellman.
What's the one thing you have to pack for every trip, but always end up forgetting? A toothbrush. While a toothbrush is (clearly) an essential for going to college, some other things may not initially cross your mind while packing. Here are some things that are absolutely necessary for college life that every student should remember to bring. You'll thank yourself for it later.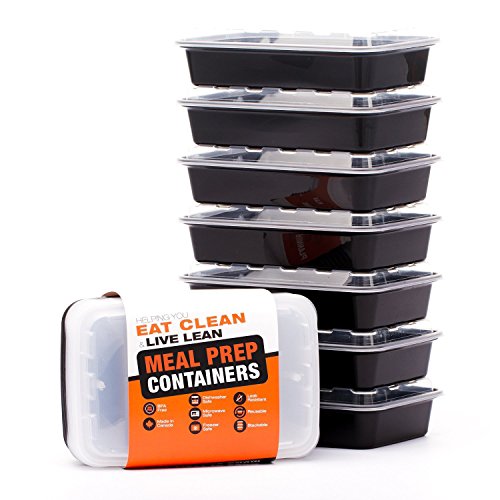 College students made up every rule in the book for buying things cheaply. But, even better than cheap? Free. "You'll be amazed by the number of places you can get free beverages if you're always prepared," said Vassar College junior Christiana Prater-Lee. Whether it be a thermos, reusable water-bottle or just your average tupperware, something always gets left behind from board meetings or abandoned in conference rooms. Also, some campuses offer rewards systems for using reusable containers. Promote sustainability while keeping your bank account in check.
Reusable Containers: $10.49
Picture this. Your Apple Watch reads 2 a.m., you've been up studying all night and your roommate has already turned out the lights to go to sleep. And, of course, you can't find your contact lens case. This handy, convenient accessory provides perfect storage, especially for the forgetful college student. Keep all of your nighttime equipment in one place, and you'll never have to wake up your roommate looking for your toothbrush ever again.
Bedside Organizer: $7.85
From camp wallets to fixing a hole, duct tape saves the day. While this might not be the first thing you think of when talking about college essentials, it always comes in handy. "When I graduated high school, my church gave me a roll of duct tape so that I could fix things that became broken and essentially 'keep my life together,'" said SUNY Potsdam junior Julia Viviano. "In my first year of college I'm pretty sure I used the entire roll up fixing books, furniture and holding up decorations for my room. I now make sure I don't go to college without it."
Duct Tape:$19.33
Maybe you're one of the lucky few with air conditioning in their dorm room, but for the rest of us a fan is an absolute essential. August move-in days are notoriously hot and that cool air will feel amazing after lugging box after box up the stairs to your overcrowded dorm room. You might think it won't be useful in just a few weeks— and you're probably right— but just pack it up in one of those nice storage bins (see below) and bring it out again in May. We've got to live in the now, people.
Fan:$12.59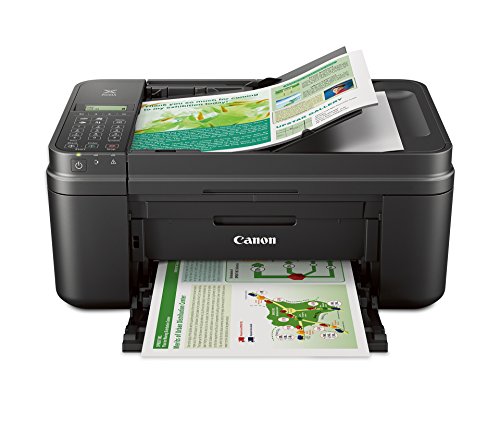 What's one of the biggest complaints of your average college student? Printing costs. The "I give so much money to this school that I should be able to print whatever I want" battle-cry is all too common across college campuses, although administrators don't seem to be listening. "Bringing a printer has made my life so much easier in college," said SUNY Binghamton junior Adam Levine. "I got a black-and-white laser printer that was relatively cheap, can print double sided and has long-lasting ink. Being able to just print in my room whenever I want has been very convenient so that I don't have to rely on the school's printers."
Printer:$45.50
All college students are coffee addicts… and schools know it. The campus coffee shop may be the ideal social scene, but it's time to save your money from the over-priced coffee. Keurigs continue to make an excellent, quick shot of caffeine for students running off to their next class. Just grab a cup and go— it only takes 30 seconds to make. So, even those mornings where you miss your alarm and wake up five minutes before class, you'll be all caffeinated.
Keurig Coffee Maker:$71.99
Finding space to cram all of our precious belongings into our tiny dorm rooms is a constant struggle. Whether it's textbooks, knick-knacks or a program from some concert you went to back in October you'll never have enough room. These don't take up too much space, tuck nicely under your bed and make the perfect place to store all of that junk you should have thrown away last semester. Don't think about it, just throw it in the bin.
Storage Bins: Price Varies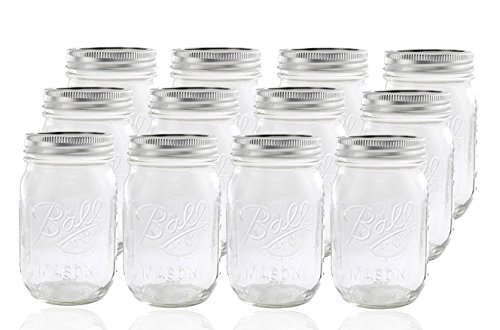 Mason jars don't have to just be for those hipster kids who fill them with wine at poetry readings. Use one of these to store makeup brushes, pencils or to pour yourself a classy cocktail at the end of a long week.
Mason Jars: $16.61
College students treat their bed as a sacred space. So make sure it feels as luxurious as possible. "I made sure I brought stuff that made my bed comfortable," said University of Michigan junior Lydia DeLeeuw. "Bed comfort and proper sleep is super important. So I had a nice pillow for sleeping as well as one for the corner of my bed so I could sit up and be supported. Also a foam topper for the mattress." College issued mattresses are legitimately rocks. Don't sink to their level.
Comfy Bed Accessories: $42.95
In college, you meet some of the greatest people in the world and make friends that will last a lifetime. But, sometimes you just want to be by yourself. Whether you're trying to get some studying done in the dining hall or winding down after a long day, make sure you bring something that will let you shut out the rest of the world for a little while. You've earned it.
Noise Canceling Headphones: $59.99
Want to make your dorm even cozier?
Jane Eyre Throw Pillow: $32.99-44.99
Cat Lady Pouch: $14.99-19.99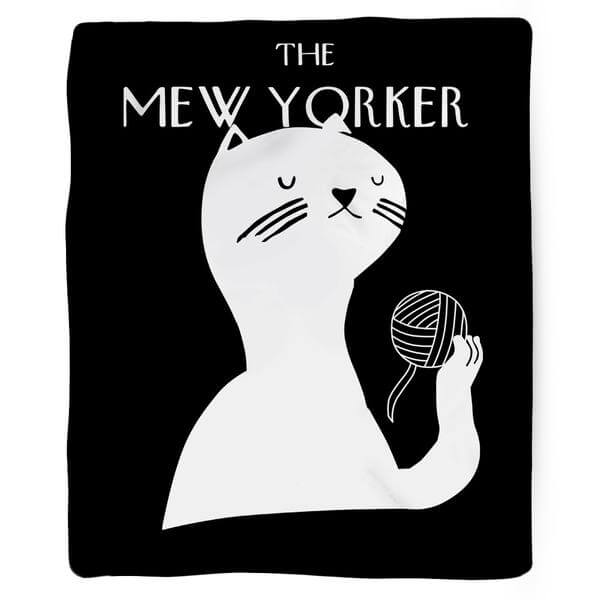 Mew Yorker Blanket: $49.99-$65.99
10 More Items You Won't Want to Leave Off Your Packing List
Written by Rebecca Masch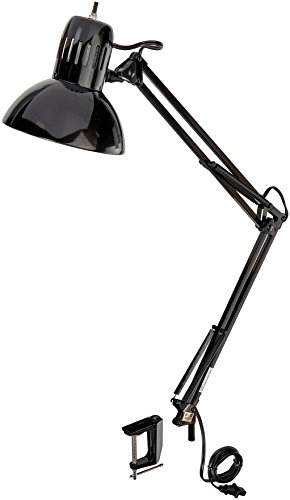 You've procrastinated until the day before your final paper is due and you have yet to start it. With a cup of coffee and some steely determination, you decide to pull an all-nighter. One big problem comes with this, though. Your roommate has no such obligation. In fact, she wants to sleep early, meaning she turns off the overhead light whether you like it or not. A desk lamp solves all your lighting woes. This life-saver lights up your homework even when a darkened room and a cranky roommate invade your space. Now you can finish that last-minute assignment you put off for weeks. Just make sure you don't fall asleep finishing it.
$17.16
Imagine coming into an empty, bare room and trying to make it your own. Sometimes, that feels hard to accomplish. Personalizing your space goes a long way. While you probably won't have a lot of room, hanging pictures on your wall brings a personal touch to your space without taking over the whole area. A picture holder makes it easy to bring in as many photos as you want without taping up each one separately. Plus, it ends up looking really nice and you didn't even have to study interior design. The only problem? Trying to pick out the best of the thousand best friend selfies you have saved.
$27.99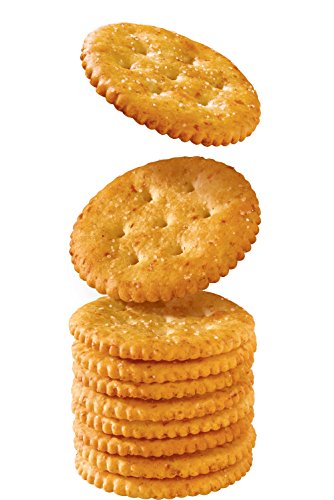 Living in a dorm comes with the college form of mystery meat and hard-as-a-rock fruit by way of a meal plan. From me to you, no one wants to eat at the dining hall every time they get a little hungry. Keep some nonperishable food in your dorm room for a quick snack fix. If your dorm provides you with a mini fridge, you probably share it with your roommate and only have so much space to use. "You have limited space in the fridge and some days you don't feel like getting up to go in the kitchen to cook a full blown meal," said Florida State university resident assistant Blake Abner. Keep nonperishable food for when it pours rain outside or you physically can't make yourself move out of bed for more than a snack. In those times of hardship, the snacks will be a blessing.
$12.13
You've picked out exactly what kind of sentimental lovelies you want to stick on your wall space. Now, you need something to hold up whatever you decide to place on there and make it your own. Sure you can try tape, but that probably won't work. Avoid hammering nails into the wall. That only leads to trouble from the RA. Command strips work extremely well at keeping up your tapestries and pictures. Don't worry about having to constantly re-stick the heavier objects back on because of how strongly they adhere to the wall. Command strips let you beautify your room to its full potential without any worries about holes in the walls or paint peeling off at the end of the year.
$16.59
In college, wave goodbye to your privacy. Keep in mind that you share a room with someone else without either of you really having a claim on it. That means anyone can bring over anyone (and probably will) at some awkward points in the year when you want to lounge around in pajamas. No worries! A nice, comfy robe will take care of that issue. You have the comfort of both privacy and the incredibly soft fabric. Who wouldn't want to be buried in wonderful coziness every night? It also trumps walking around in a towel after a shower if you and your roommate don't quite have that kind of relationship yet. "A robe [is great] because fire alarms happen a lot," said Grand Canyon University sophomore Shaunna Coleman. Whether a prank by someone in the dorm having a little too much fun or the start of semester drill happens, a fire alarm will inevitably go off at least once. Prepare with a plush robe to make the softest sheep jealous.
$28.50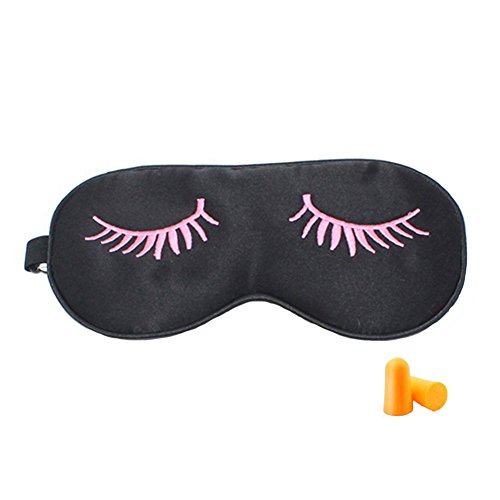 No one in a dorm room ever holds a lot of control on the overhead light switch. It turns into a sacred object only the bravest touches without asking. Eventually it leads to inevitable fights when one person wants it bright and the other dark. Don't count on blinds of the greatest quality, either. A sad fact of life says dorm blinds won't keep out much sunlight. Turns out, an easy fix exists for you and your roommates' bickering. Get a sleep mask and sleep even when your stubborn roommate won't relinquish the overhead light. Stop cursing the sun coming up every morning and the light getting in your eyes before they start. A sleep mask gives you freedom to sleep whenever and however long you want.
$9.29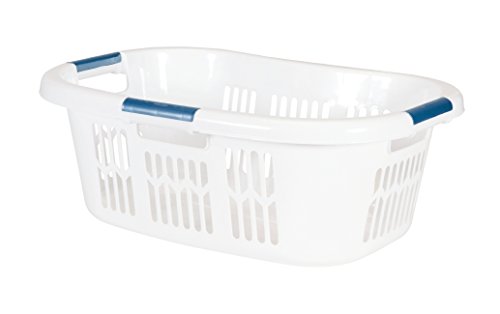 It comes time for that huge pile of dirty laundry sitting in your closet to get washed. Hampers and laundry bags become a must when it comes to bringing down your laundry to the laundry room. A soft bag or a sturdy basket work best. Once you have waited for your clothes to finally reach the end of their wash and dry cycle, where do you put the clothes? The next logical step tells you to move onto the folding process, but putting folded clothes in a laundry bag doesn't make much sense. You could shove them back in the hamper until you reach your room and fold them there, but prepare for them to wrinkle. "A laundry basket to take my dry clothes back to my dorm makes laundry ten times easier," FSU sophomore Megan Primavera said. Impress your professors with your wrinkle-free attire by folding immediately in the laundry room and putting the dry clothes into your new basket.
$22.89
Your school advertises a mirror in every dorm room. True enough, every dorm room has a sink with a mirror above it that you will use constantly. But schools don't advertise how the mirror's small size render it useless when you need it most. Going out to a party or a game night with friends? Either way, you want to look good. A bathroom-sized mirror becomes dissatisfactory. You can't accurately assess your appearance in a reflection that only reaches to your chest. Bringing a floor-length mirror on move-in day will dub you the hero of your dorm room, hands down.
$39.95
You've never had any sort of allergies before coming to college, but as soon as you step onto campus, you start sneezing. A humidifier solves any problems associated with allergies, which you may just discover you have when you come to college. "If you're like me and struggle with allergies, a humidifier is a necessary investment," FSU sophomore Alisson Sealy said. The campus environment affects everyone differently, and it may show itself through new allergies you never knew you could suffer through. "Some dorms also build up dust very quickly, so having a humidifier helps," Sealy added. Alleviate that campus cold quickly and stave off winter effects. If you moved north for college, you probably can't yet comprehend the harsh winters you'll have to deal with for the next four years. A humidifier will do wonders for dry winter skin. Plus, it keeps you nice and comfortable in your room. You'll never want to leave.
$16.95
30. An Open Mind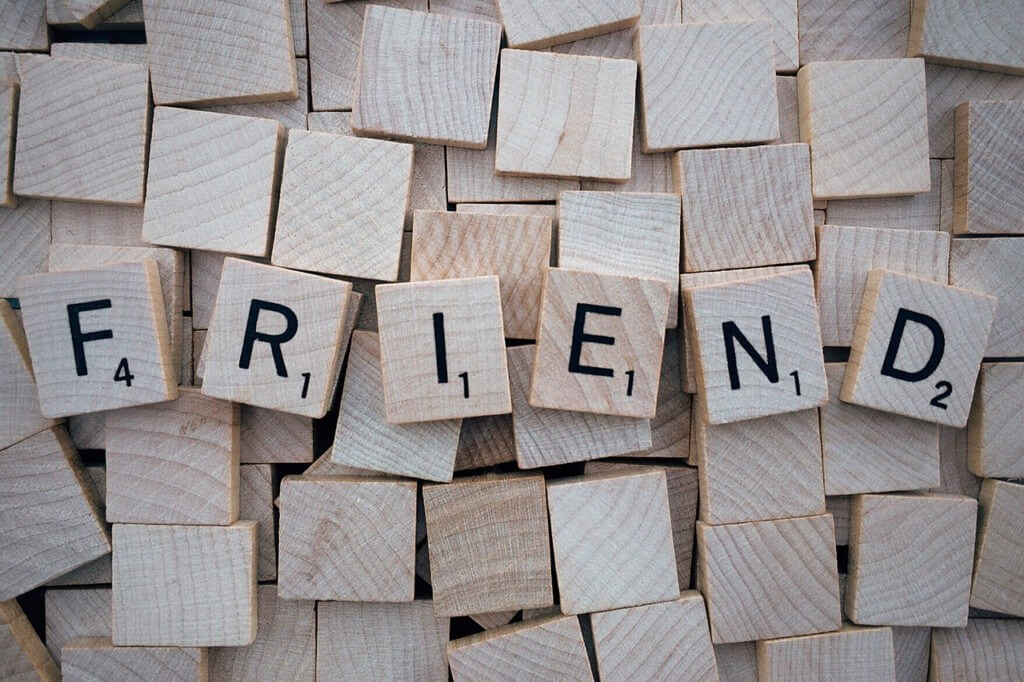 Everyone found themselves in the same kind of situation you face now at some point in their lives. You'll find it easy to fall into the habit of thinking your roommate left on the light for an extra hour just to annoy you. Or maybe you think he brought double the number of pictures you did to show off. In reality, he might've forgotten about the light and misses his family and friends. "Sometimes you just have to be open to new roommates and experiences. That's what I suggest everyone should bring with them to college," FSU sophomore Paige Levanti said. If you set out to dislike your roommate, you probably won't end up getting along too well. If you keep an open mind and try to live peacefully together, you will end up being pleasantly surprised how much you'll love having someone around all the time.
3 Questions to Ask Yourself Before You Buy Dorm Room Essentials
1. How often am I really going to use this?
Even something small and tucked away becomes pointless when it sits around collecting dust. Make sure everything you bring to your dorm has a specific purpose. As much as we all love to think about that one time we're going to pull out that cake decorating kit and wow everyone with our awesome baking skills, it doesn't pay to bring the item along. You should see yourself using it more than a couple times a year. Sometimes it becomes too much to lug something to school with you.
2. How much space will the item take up?
Dorm rooms come small. Dare I say tiny. On top of that, you have to split that tiny space with another person, someone you may never have met before. Avoid bringing along items you know will take up a lot of space without holding much value in the long run. Leave the giant speaker you know will make your roommate hate you at home in favor of headphones. You'll find it easy to get along with a roommate, but over-packing your cramped space only makes it harder.
3. How attached to it are you?
Keep in mind that you may not know the people you room with. Don't automatically think of them as monsters, but accidents do happen. If you have an incredibly strong attachment to a journal or piece of jewelry, wait a little bit before you bring it to your dorm. Observe what happens around you first. How often do your roommates forget to lock the door? Do random people often visit the space? Does your roommate lock up her things? Be careful about what you bring. Even if you don't attach sentimental value to an object, you may find it expensive to replace.
**Updated on March 9, 2018 to include list items 21–30 and "3 Questions…" by Rebecca Masch
*Updated on July 28, 2017 by Lucy Ellman to include room essentials 11-20.