No matter the university, dorm rooms fall short of expectations. With drab walls, cramped walking space and limited storage options, they feel more like interrogation rooms than mini homes. Don't resign to the fact that you'll live like a cave animal for the rest of the year. Make the most of your new living space. Instead of piling your floor with photo albums or Hulk-sized lamps, why not make use of that wall space? Add wall decor ideas here and there to make that jail cell into a comfy little nest.
Clean up that clutter and turn your room into a home with these 10 useful wall decor ideas.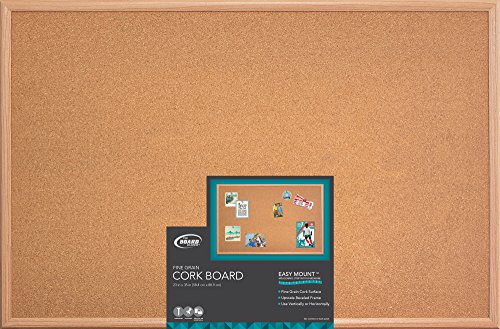 Leaving all your good memories behind at home sounds a bit drastic. Take them to college with you. As an oldie but a goodie, this will help you stay organized and also give you a place to pin up pictures of your favorite people and places. "I like to put my calendar, photos and mementos like tickets from concerts and events I've been to on my bulletin board," said University of Wisconsin-Madison sophomore Abby Rechkin. "Whenever I look at it, not only am I reminded of things I have going on during the month but it also gives me happy memories of some fun times I've had.
Price:$10.99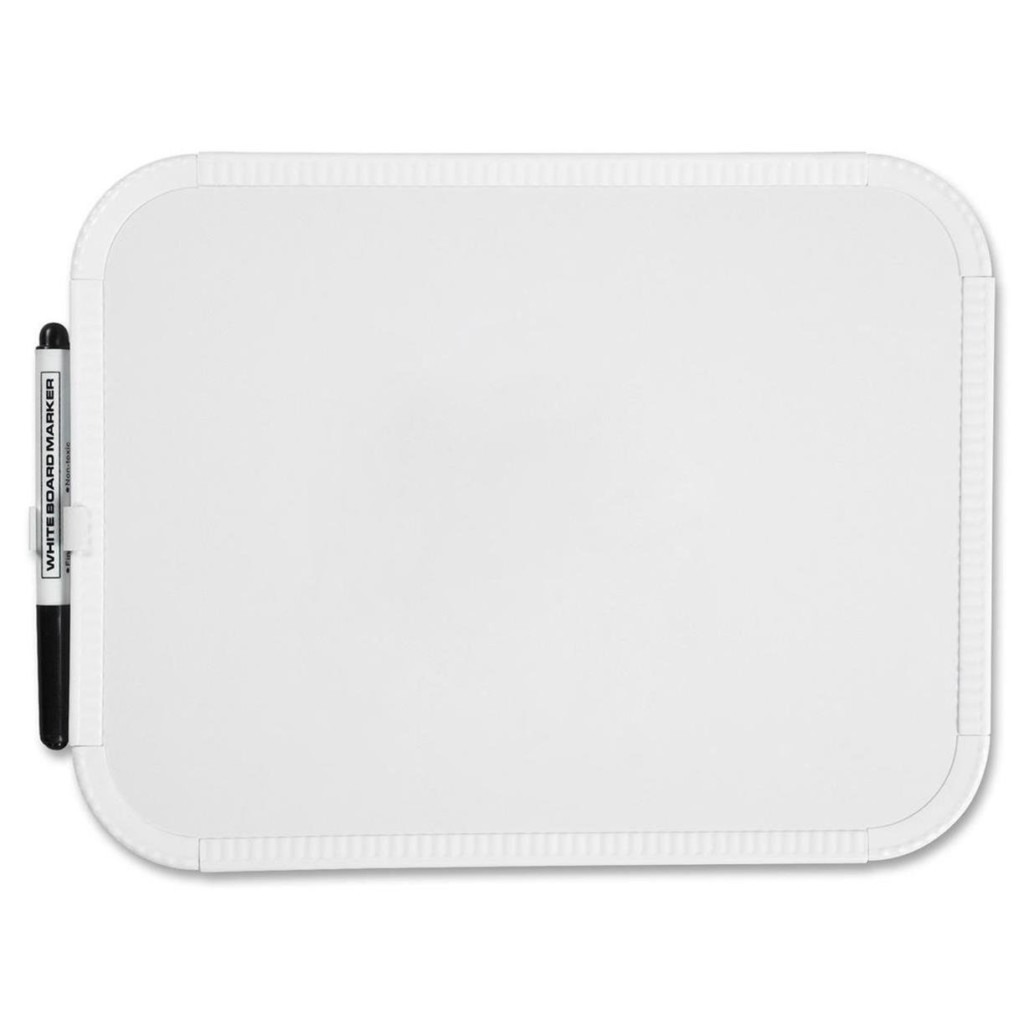 Maybe you prefer something more shareable than a bulletin board, or you don't want to deal with pushpins possibly falling on you at 1 a.m. White boards make an easy alternative. After all, who wants to spend all their time leaving stray sticky notes lying around with hastily scribbled and easily forgotten reminders? Zack Osell, UW-Madison senior, explained that they keep him organized. "I have a white board on my wall that I use to keep track of homework assignments and other activities I have going on," he said. Plus, they let you leave little smiley faces to your roommate, so everyone gets something out of them.
Price: $14.99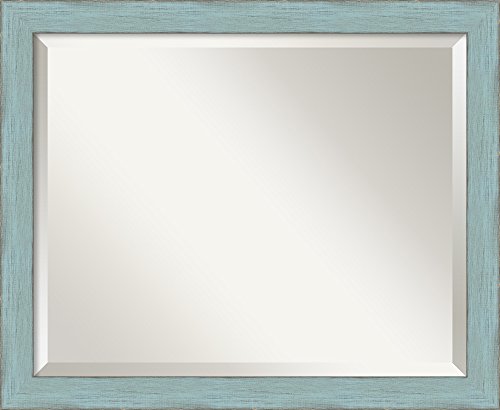 Honestly, no one wants to realize halfway through their day there there's a bit of food dangling from between their teeth. That backward phone camera just won't cut it. "I have this big square mirror with a bluish grey decorative frame," UW-Madison junior Liz Gerber said. "It hangs on my wall and it's really useful for braiding my hair or something in the morning. It's probably my favorite decoration in my room, actually."
Price: $110.45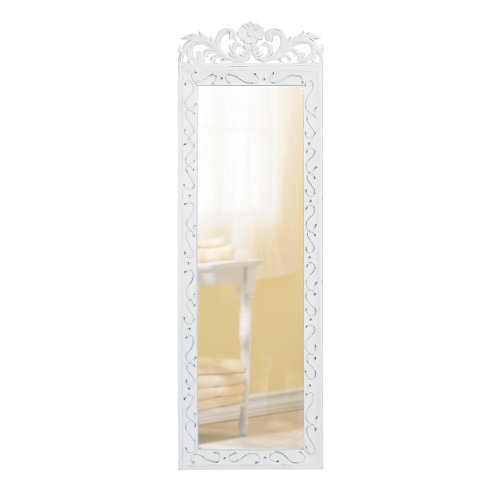 As a broke college student, you don't have hundreds of dollars to spend on mirrors. A quick search offers a bunch in the hundreds, two-hundreds and beyond, but cheaper gems do exist. Make that mirror a long one, and it can do more for your morning routine than some $300 rip off would. "I always have [a] lil' floor-length mirror by my closet so that I can check out my outfits when I'm trying on clothes," said University of Iowa sophomore Maggie Coutré. That mirror will help you notice the ugly rip in your tights before your date, not during it.
Price: $28.48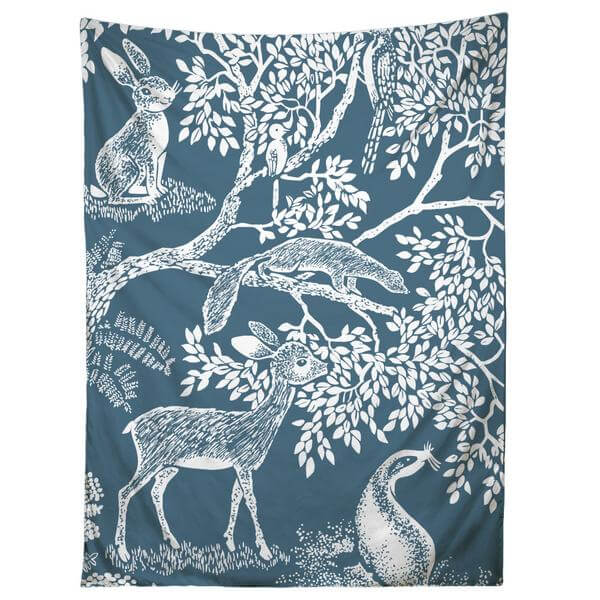 Add a little color to those gray walls. Putting up something to help you pretend you're anywhere but stuck in your room, studying for midterms, works as a plus. "My favorite tapestry is one that I found that gives off a pretty and romantic vibe and is set on a lake at night," College of the Holy Cross sophomore Lupe Hernandez said. They're also super lightweight, so if they fall off your wall during the night, you won't turn into Flat Stanley.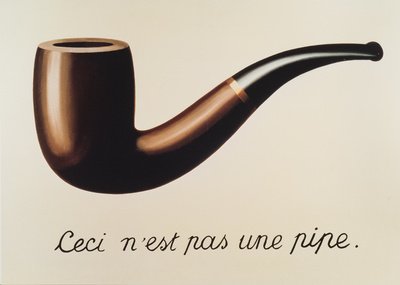 Why not add an old-fashioned, artistic or sophisticated vibe? "My freshman year I had a bunch of Magritte posters around my bed that made my room feel a lot more like home," Coutré said. "One of my friends had a huge Starry Night poster that was beautiful. One of my roommates this year has a big print of The Kiss that makes her really happy. It can definitely transform a room, or at least give you something calming and interesting to look at." When your life seems like a cosmic joke because you've gotten three hours of sleep, you definitely won't want to wake up to subpar scenery.
Price: $22.99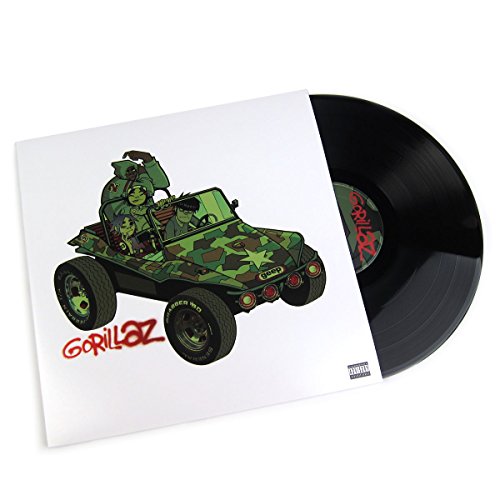 "My favorite wall decorations are my vinyl record covers because I love being able to look at my favorite albums on the wall at all times," Yale University sophomore Caitlin Westerfield said. "I also organized the records on the wall in the shape of a 'Rock On' hand just to really drive home to those who come in my room that I love music from a prior generation." If you really want that authentic old music experience, try vinyls of singers like Leonard Cohen, often known for the 1984 song "Hallelujah." Or maybe you prefer modern music but still crave that vintage feel. Modern artists like the Gorillaz make their work accessible on older platforms. No matter the case, you don't need access to a turntable to give your room that romantic, old-fashioned feel.
Price: $25.95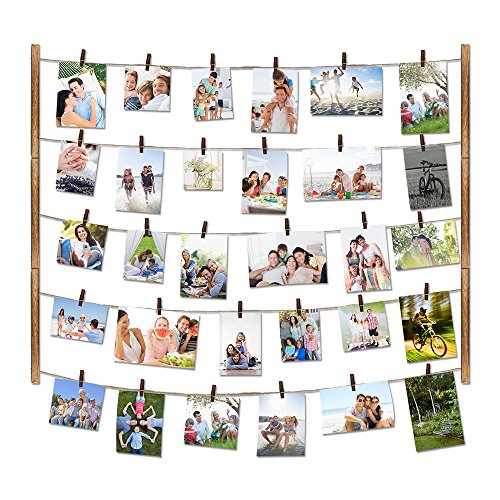 Whether you're an aspiring photographer or simply love Instagram a little too much, show off your photos. "My favorite wall decoration is the classic Polaroids that people make a design of, whether it spells something out or it's just in the shape of a square," Hernandez said. Polaroid designs can be as simple as sticking photos directly to the wall or wrapping string around a few sticky hooks around your room and attaching photos with close pins. But if you'd like something more organized, or if you'd prefer rows of vertical photos rather than horizontal ones, display frames with strings. "I also like to have some pictures of friends and family on the wall because it's nice to look at when you're stressing out about school or just missing your family," Osell said.
Price: $15.99
That nook beneath a lofted bed can have a strain-your-eyes type of dimness when the rest of your dorm only fights the darkness with a dull overhead light and flickering desk lamp. You don't have to turn nocturnal when you sit on your futon, however. "Hanging strings of lights along the wall is one of my favorite ways to decorate. They bring a sense of warmth to the room and are great for hanging lots of photos,"UW-Madison sophomore Meghan Whitehead said.
Price: $5.99
Start your day with a favorite quote to help keep your mental health in check. Wooden signs can beam good vibes before you even start your day, and they'll create a good mood for all your guests. "I think a good quote is 'life isn't about waiting for the storm to pass, it's about learning to dance in the rain,'" Hernandez said. If you've just failed your midterm or feel stressed AF over an upcoming project, you'll want walls that act like your own personal cheerleaders—not blank ones that just stare back at you.
Price: $10.99