Great college towns offer much more than blackout Friday nights. They provide perfect settings for game days, gorgeous (and walkable) natural scenery, awesome art cultures and traditions you won't find anywhere else. When a college acts as a beacon of light for a town, call it poetic. When town and college embrace one another, call it harmony. These college towns wear such characteristics in spades.
3. ANN ARBOR, MICHIGAN
Main Street restaurants and nearby theatres whet nearly every appetite in Ann Arbor, but Michigan Stadium (aka The Big House) garners the most attention. The University of Michigan football stadium nearly seats the entire town, and when the maize and blue floods "The Big House" on game day, you really feel all of Ann Arbor in your company. "It's rare will you find a community that has such an immense amount of pride, passion, integrity and respect all concentrated in one place," said University of Michigan senior Marie Lamour. The excitement only continues after football season as the town hosts seasonal events like the Rolling Sculpture Car Show, Taste of Ann Arbor and the Ann Arbor Folk Festival.
Student to Townie Ratio: 1:2.5
Locals' Favorite Restaurant: Zingerman's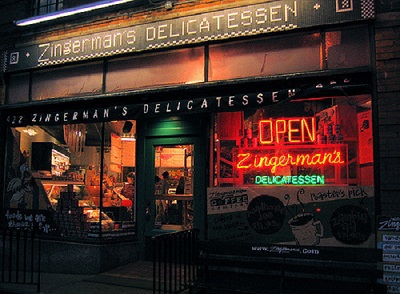 Must-Experience Annual Festivity: Ann Arbor Art Fair
Learn about off-campus housing here.