It turns out that you can do more than sort your beer cans into the right bin. Colleges throughout the nation go and stay green 365 days of the year with ecology programs, recycling and attempts to achieve sustainability. Check out 10 schools where you'll be judged for throwing out a water bottle.
10. University of Connecticut
UConn is devoted to environmentally friendly practices. The university has extensive eco-literacy programs that provide students with classes, forums and introductions into green careers. Out of the classroom, UConn hosts a car and bike sharing program to reduce emissions. Oh, and the Lorax will like this one: the Arbor Day Foundation named the school "Tree Campus USA."
 9. American University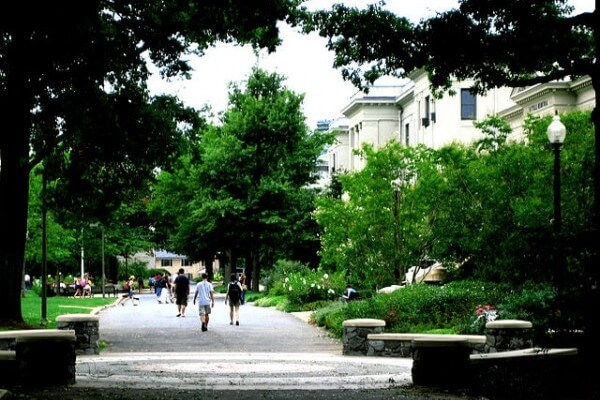 Though already a Mecca for environmentalists, AU's green pride is in its future ambitions. Its campus already has dozens of eco-friendly buildings, an Adopt-A-Tree program (and you thought it was just for highways) and a policy against idling cars. Long-term, the university plans to ban bottled water, have 50 percent of dining halls utilize sustainable sources and eliminate use of landfills. At AU the future is bright…and very green.
 8. Georgia Institute of Technology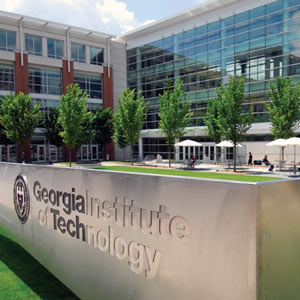 Despite its numerous other green programs, GIT joins the list for its dedication to sustainable transportation. There's a reason the EPA named Atlanta among the best cities for commuters. On top of numerous biking programs, the school makes a huge attempt to lesson the impact of gas guzzling vehicles. Charging stations are available for electric cars and a fleet of natural gas-powered buses transports millions across campus every year. Don't think that leftover food is going to waste—compost is converted to biodiesel. According to the Sierra Club, 150 of 500 campus vehicles operate on alternative fuel.
 7. University of California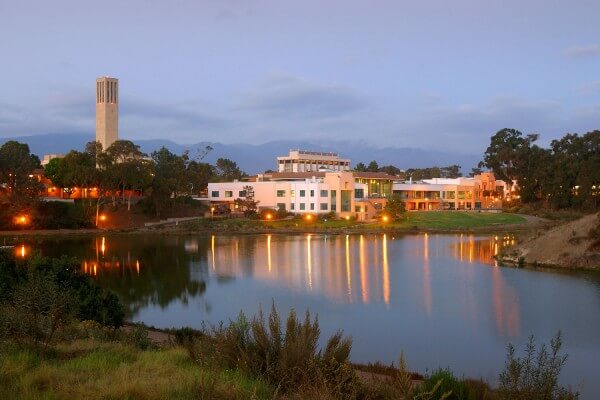 The entire UC system is dedicated to conservation and sustainability on its nine. Highlights include a stryofoam ban at UCLA, one of the first environmental studies programs (1970) at Santa Barbara and a plan to produce zero waste at Santa Cruz by 2020. All campuses are dedicated to green construction, mandating all new buildings meet Leadership in Energy & Environmental Design (LEED) standards. Get ready to see some solar panels.
 6. Evergreen State College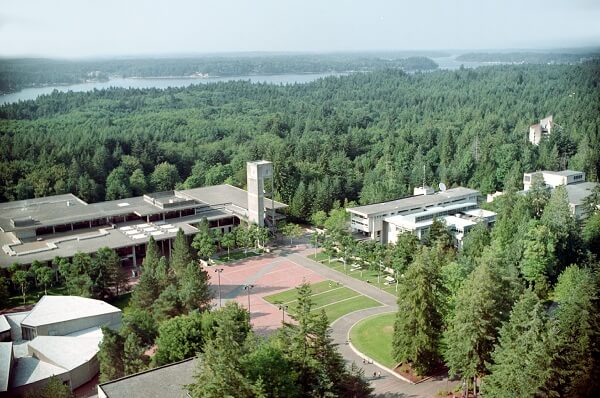 The college proves true to its name. Saltwater beaches, woodlands and organic farms fill up a 1,000-acre campus. "Our forest is a living lab, where ecology, botany, biology and infrastructure students can learn about their field," said media and communications manager Meryl Lipman. Produce from the farms supplies campus eateries, on-campus farm stands and the local food bank. In addition to the advanced organic agriculture programs, the university offers classes in conservation and ecology. Prepare to get your hands dirty.
 5. Green Mountain College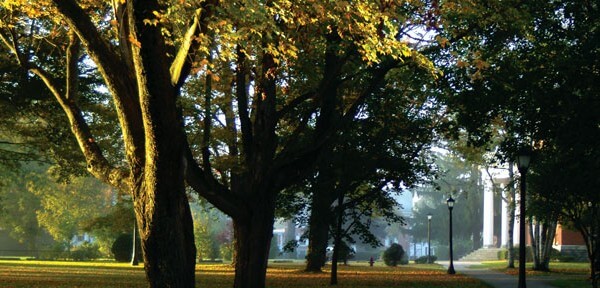 The college specifies environmental education as a unifying academic principle in its mission statement. On top of channeling clean energy through a 156-kilowatt solar array and wood chip-burning biomass station, the school takes organic farming to the next level. Some campus farms are still plowed by horse. Who needs a tractor when you can kick it old school?
 4. University of South Florida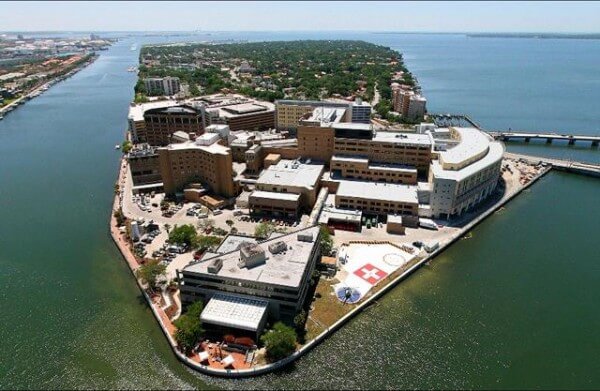 The university combines a history of conservation and dedication to a better future to earn its status as an eco-friendly heavyweight. With a recycling program more than three decades old, USF students have saved over 48 tons of aluminum and 9,700 tons of paper from the landfill. When not sorting cans into bins, students dedicate themselves to developing renewable energy projects. Through the Clean Energy Research Center, students pull a Dexter's Laboratory and work with fuel cell and solar technologies.
 3. Oberlin College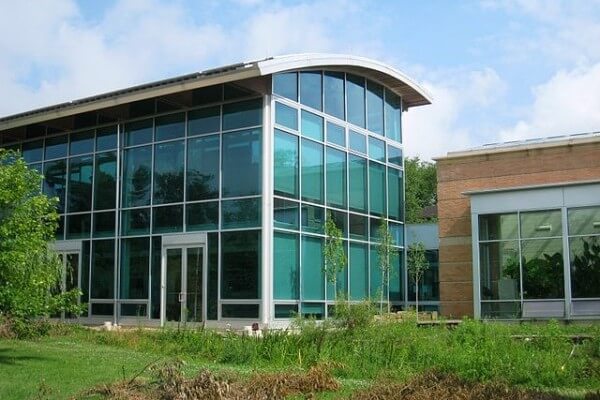 Good luck surviving at Oberlin if you can't live without your 30-minute shower. The school makes serious strides to reduce wastefulness. In 2005, students and faculty created a web-based system to monitor energy and water use in the dorms. When wastewater does make it down the drain, it certainly doesn't go to a treatment plant. The Living Machine, an engineered ecological system that's designed to treat water the natural way using microbes, plants, snails and insects, purifies and recycles Oberlin water.
 2. Warren Wilson College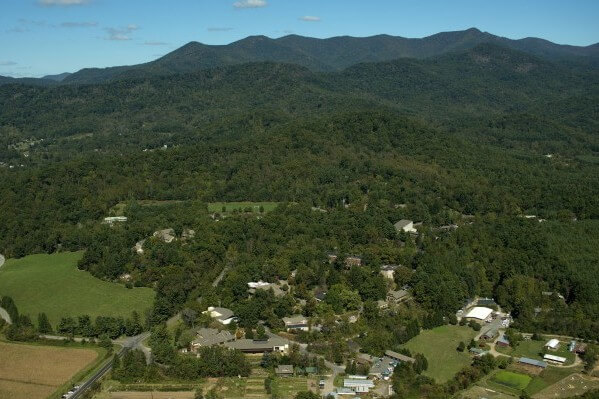 Nothing screams sustainability more than a school that is nearly self-sufficient. Forget the pesticides, the majority of food and wood at the college comes from carefully managed forests and organic farms. If that isn't enough, you can skip the mall and do your shopping at the "Free Store." Taking recycling to the next level, students save unwanted items from the landfill, and donate items to the store where they can find a new home and a new use. At Warren Wilson, one man's trash truly is another's treasure.
 1. College of the Atlantic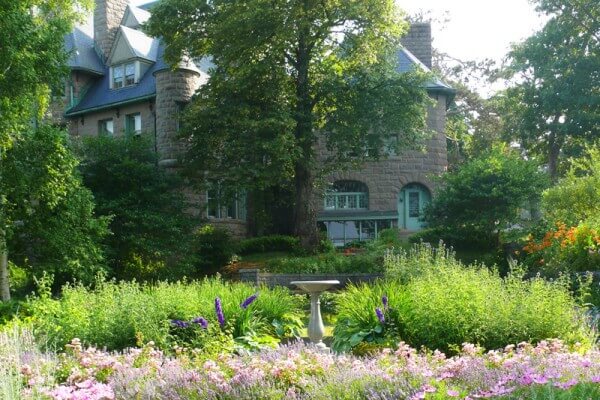 COA's ultimate dedication to eco-friendly practices can be seen in the small college's only field of study: human ecology. Students direct their own study paths and attempt to face Earth's problems. Among other programs, students explore marine life via the college's research vessel, convert campus buildings to use solar power, work on organic farms and study international environmental treaties. Outside of the classroom, compost from residence halls fertilizes an extensive community garden. Yeah, some people actually use those compost bins.
FOR MORE MINDFUL CAMPUSES, CHECK OUT:
The Top 10 Health Obsessed Colleges
Top 10 Campuses for the Outdoor Runner
CM's 10 Best Schools For Yoga-Lovers