It's that time of year again. Midterms are piling up; you have 247 papers due, and you've only started three of them. But one night a year, you get to forget that you're a college student and dress up as whoever you want. No, it's not Thirsty Thursday; it's Halloween! You may be too old to trick-or-treat, but that doesn't mean you can't dress up and go out with your friends. To make the choice of picking a costume a little easier, we've scoped out the best Halloween costumes of 2015.
1. Tina Belcher from Bob's Burgers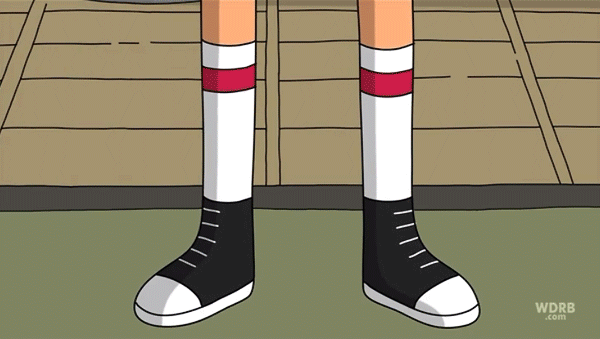 The lovable and weird eldest daughter of the Belcher family is obsessed with boys and unicorns and writes erotic friend fiction–even though she's only 13. Despite her status as a giant weirdo, everyone loves her and all you'll need to dress up as her is a light blue shirt, a darker blue skirt, long white socks with red stripes at the top, black chucks, thick black glasses and a yellow barrette. And don't forget to talk in Tina's signature monotonous voice. "Touch seven butts for good luck!" (With permission of course.)
2. Don Draper
Now, this is one classy guy. A smooth-talking ad executive is the way to go if you want to dress up, but not go too crazy. Chances are, Draper's digs are already in your closet (or your boyfriend's) so you can scrounge it up quick if you're the type to wait until the last minute. All you need is a suit, white collared shirt, matching tie (preferably with diagonal stripes), pocket square, black shoes and, most importantly, a glass of whiskey or a cigar.
3. Walter White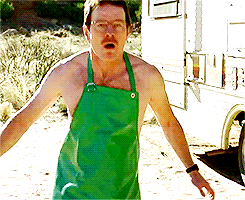 It's everyone's favorite chemistry teacher…who also cooks meth on the side. Breaking Bad ended its run in 2013, but everyone still knows who he is, and if you don't, it's time to add it to your Netflix queue. You can actually choose from two different Walter White costumes. The first involves the infamous yellow hazmat suit. You'll also need a gas mask, some rubber gloves, glasses and a fake goatee. The second one is for those that want to show a little more skin. All you need is a green button-up shirt, white boxer briefs, glasses, patterned socks, brown shoes and a mustache.
4. Minion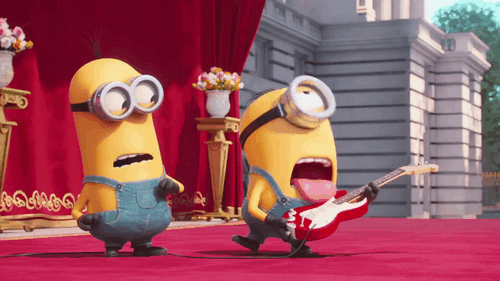 Who doesn't love these adorable creatures? All you need are some denim overalls, a yellow shirt underneath, goggles, yellow construction hat, gloves, black boots and, most importantly–BANANAS! Don't worry about your hair for this costume–there are only five minion hairstyles in all of the Despicable Me films. Tulaliloo ti amo!
5. Unemployed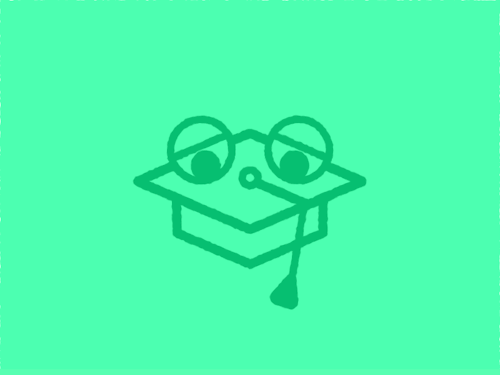 This is probably the scariest costume you can be as a college student, but it's pretty simple. All you need is a graduation cap and a sign that says, "will work for food." I know there will be that one percent that thinks this is insensitive to the growing unemployment problem, but it's Halloween; lighten up.
6. The Walking Dead Zombie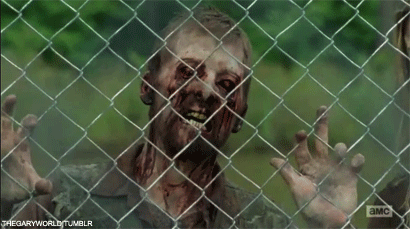 Season 5 just premiered a few weeks ago and Rick Grimes, Daryl Dixon and everyone else are back at it again: killing zombies and trying to survive in a post-apocalyptic world. If you really want to scare people, be a zombie. You'll need fake blood, a powdered, almost ashy looking face, tattered clothes and bonus points if you can make it look like part of your face is missing. Then you'll have to master the zombie walk; the Walking Dead zombie trainer (what a cool job) reveals how to walk the walk.
7. Maleficent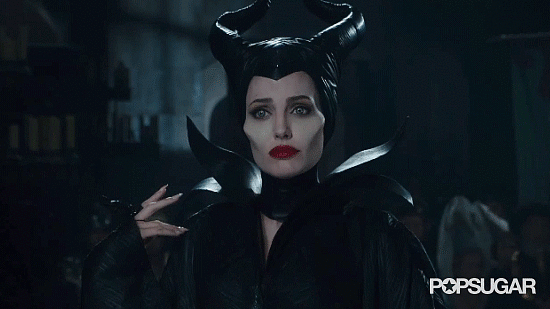 Time to put your contouring skills to the test. You'll need a long black dress, a walking stick, wings and those great horns. You can probably buy the whole set at a costume shop, but there are plenty of tutorials for DIY. Last but not least, don't forget to wear that bright crimson red lipstick and give Angelina Jolie's lips a run for their money. Well, try to, anyway.
8. Any Disney Princess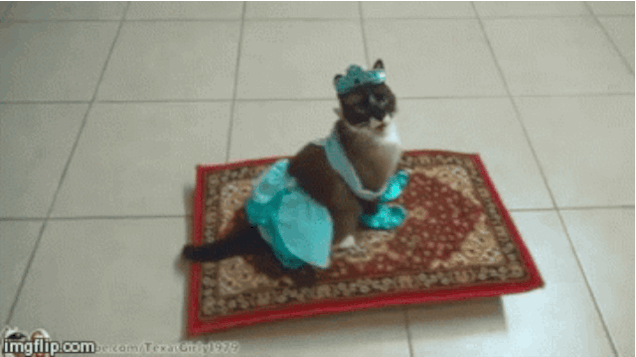 You can't go wrong with Disney. It's a classic costume for children and adults alike. You can go as the timeless Cinderella or Snow White, paired with glass slippers or a red apple. Or, you can go for one of the more modern princesses like Rapunzel (with a frying pan) or Elsa and Anna (with an Olaf of course). Everyone will instantly know who you are, and it'll bring back memories from your childhood.
9. Any Star Wars Character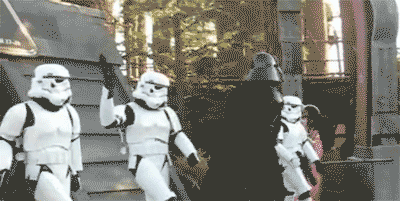 What better way to celebrate the arrival of the new Star Wars film than to dress up as one of your favorite characters from the series? There are so many options to choose from, including classics like Princess Leia, Luke Skywalker, the Storm Troopers, Darth Vader, plus all the new Force Awakens characters. Except, don't dress like Jar Jar Binks. F–k that guy.
10. Netflix and Chill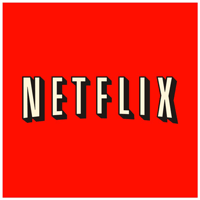 You might be tired of this phrase, but you've got to admit, it's very relevant to our time and it's one of the more creative costumes of 2015. All you need is a red shirt that says Netflix on it and a big bag of ice (so just fill up a clear plastic bag with a bunch of little pieces of Styrofoam). Then, on the back of your shirt, you can even have a list of all of the shows and movies on your list. If your night doesn't go as planned, you can just Netflix and…well, you already know.
11. Orange is the New Black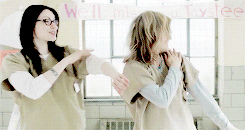 Speaking of Netflix, why not go as one of the characters from everyone's favorite prison show? If you want to go as Piper, all you need is an orange jumpsuit (obviously), a name tag, a blonde wig, ugly shoes and a pair of handcuffs. If you want to go as Alex, all you'll need is a tan jumpsuit, black shoes, a name tag, a black wig, glasses and a rose tattoo. Pornstache is another easy costume. All you need is a corrections officer uniform, a fake mustache and a creepy demeanor.
12. Cookie Lyon from Empire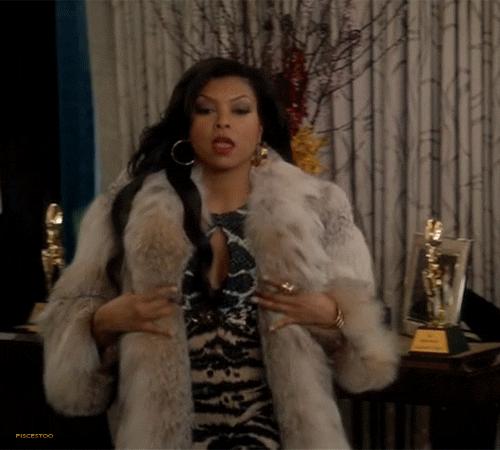 Empire has become an instant hit and everyone loves Cookie. She has a fabulous wardrobe, so it might be hard to pick one outfit, but an animal print dress is an absolute must. Then you'll need a matching fedora, six inch heels and an attitude to match the outfit. Also, if it's cold, you can just pair the entire getup with a fur coat.
13. Astronaut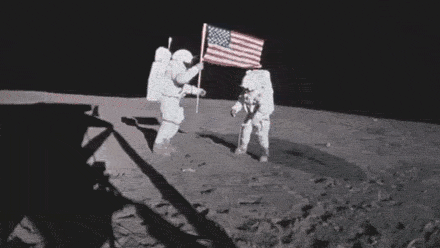 There have been a lot of movies about space lately, and we recently found out that there's water on Mars. Time to make another discovery with a really cute space suit. All you'll need is a space suit–orange or white–a helmet and, of course, a bottle of water that's labeled "found on Mars." If you want to be really funny, get your friend to dress up as "Houston" by having him wear a short-sleeved dress shirt and a microphone headset.
14. Owen Grady from Jurassic World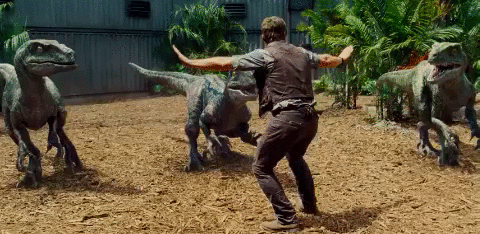 Pretty much everyone has seen this movie, and if you haven't, what are you reading this article for? Go watch it now. Owen Grady is one badass raptor trainer, so why wouldn't you want to dress as him for Halloween? You'll need a blue buttoned collared shirt, a brown vest with a couple of pockets, a brown leather belt, a watch, jeans and brown shoes. Happy hunting!
15. Beyoncé and Nicki Minaj from the "Feeling Myself" Video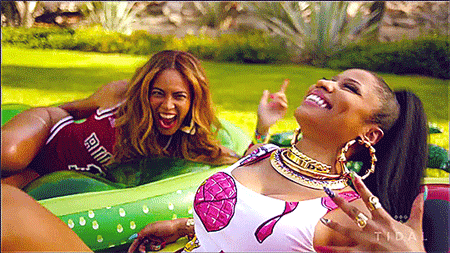 It's Halloween. You should definitely be feeling yourself. This is a great costume for you and your best friend. If you want to go as Nicki, you'll need the white one-piece bathing suit or something similar to it, a sleeveless pink fur coat and a ton of jewelry. If you want to be Beyoncé, you'll need a Bulls' one-piece bathing suit, a pink fur coat and, just like Nicki, a whole lot of bling.
16. Chanel Oberlin from Scream Queens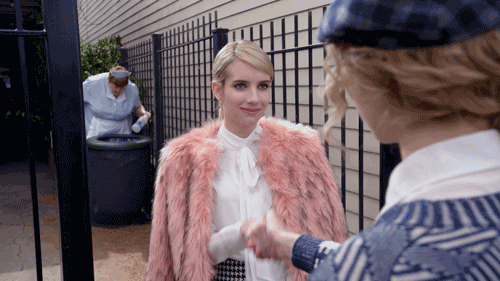 Chanel Oberlin is the new Regina George. She's president of Kappa Kappa Tau at Wallace University with a vicious attitude, but a fabulous sense of style. If you want to dress up as Chanel, you'll need a fancy white collar shirt, a plaid mini skirt, white heels, a pink fur coat, a pink purse and Chanel sunglasses.
17. The Flash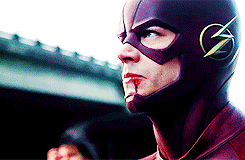 "My name is Barry Allen, and I'm the fastest man alive." He's also pretty cute and an adorable dork, hopelessly in love with his best friend Iris. Anyway, the second season just kicked off, and it's almost as if it came back in a…flash? So break out your red spandex tights, a gold belt, a mask to hide your secret identity and the symbol that says it all–the lightening bolt on your chest.
18. Jack and Rose from Titanic
"I'll never let you go, Jack." What. A. Liar. Although there have been several debates on whether or not there was space for Jack on the raft (there was), James Cameron himself said that they both would have died if they both tried to get onto the raft. To channel over three hours of heartbreak with your costume, you'll need to make yourself look like you're on the verge of hypothermia with pieces of ice all over your face, similar clothes to what they wore in the film and, most importantly, the raft.
19. Inside Out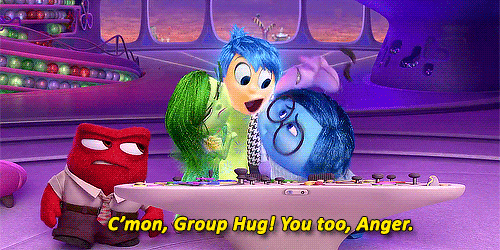 If you want to coordinate costumes with your friends, why not go as the cute feelings from the hit movie Inside Out? Disgust, Anger, Sadness, Fear and Joy provide enough variety to span your whole friend group. If you got dragged into going to a Halloween party and would rather be at home, then Sadness is the way to go. All you'll need is a gray sweater, blue hair and big glasses. If you're sassy and very, very picky, then you have to go as Disgust. You'll need a green wig, a green dress, a purple scarf and an attitude like no other.
20. Katniss Everdeen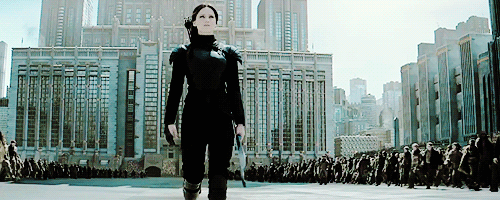 Mockingjay Part 2 gets released one week after Halloween. What better way to celebrate the finale of the series than dressing up as one of the coolest female protagonists of our generation? Plus, it's like being Jennifer Lawrence for a day, and who wouldn't want that? You'll need a black jumpsuit, leather jacket, sturdy boots, braided hair and a mockingjay pin. See if you can find a cute Peeta or Gale to dress up with, and may the odds be ever in your favor.