Remember HitClips in elementary school? How about running headphones up our shirts in 400+ lecture halls? Clearly music dominates our lives. After all, what better way to get through the day than by listening to Sum 41's "In Too Deep" when midterms lay just around the corner or T-Swift's "Bad Blood" when dealing with major friend drama. Music's always been there for us, so why not choose a college that lets you see your all-time favorite bands live in some of the best concerts around the country? With legendary venues and music festivals nearby, brag-worthy music programs and music-related career opportunities around every corner, these universities will bring out the inner musician or groupie in you. 
9. Tulane University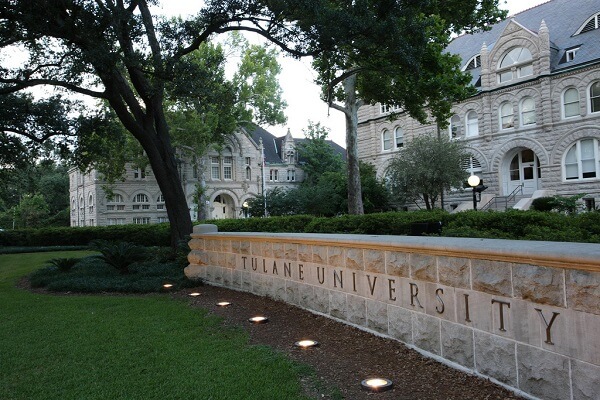 Three things come to mind when someone says "New Orleans:" Mardi Gras, top-notch gumbo and authentic jazz. "As someone pursuing a career in the music industry, music scene was a large factor in my decision to attend Tulane. Both on and off campus, our music scene is a constant explosion of innovation and experimentation," said Tulane junior Chloe Ariana Ticknor. "As a chair of TUCP's Concert committee, I strive to make Tulane's campus a hotspot for big names and a platform for emerging artists." The campus has hosted Kid Cudi, Edward Sharpe and the Magnetic Zeros, and The Shins. "…what makes it truly unique is that students can see incredible local funk and jazz musicians just about any day of the week," Ticknor added. Unsurprisingly, Tulane students attend a kickass selection of festivals throughout the year, including the Jazz & Heritage Festival, Satchmo SummerFest and the Voodoo Music Experience held every October. On campus, the Tulane University Marching Band marched in the first Mardi Gras parade after Katrina, and has even performed for the New Orleans Saints.