I won't lie and pretend to be an expert at boys and (trust me) college has done little to change that. Last year was a series of unfortunate events with the opposite sex. I was wildly self-conscious and too shy. I thought I'd get a guy to flock to me (aren't wallflowers everyone's type?). I thought a friendly conversation was the end goal. I thought having eight girls around me with my back against the wall was the best strategy. Silly, stupid Anna.
Not sure what to say? Read the Top 10 Things to Say to Get a Guy to Like You (or at least look your way) 
8. Give them some direction.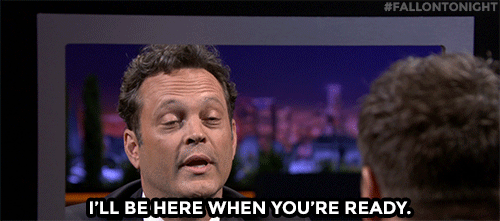 Make the first move, and then throw the ball in his court. "[I] say my name, what I am doing in the specific location, why I'm over there talking to them, and if they like what they see/hear, I'll be over there *insert location* and casually walk away," said Swayzer. Your air of confidence and mystery will lure him to wherever you told him to go. And if he doesn't show up… then I guess you have your answer.