Unfortunately, our elementary school days of scribbling "Do you like me? Check yes or no" have come to an end. Life, the cruel jokester it is, expects us to finally find the peanut butter to our jelly in the midst of thousands of students riddled with the fear of responsibility and the booming age of Netflix. Luckily, with near perfect male to female ratios, settings straight out of Once Upon a Time and romantic traditions, some schools make finding your match as easy as putting on a glass slipper. Maybe it's actually possible to find love in such a hopeless place.
10. Williams College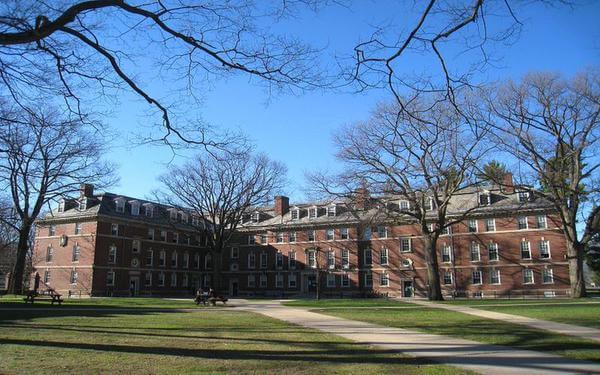 Ever wonder which forest Sleeping Beauty pranced among the trees in with Prince Philip while singing "Once Upon a Dream?" The verdict is still out, but College Magazine suspects they danced in Hopkins Memorial Forest near Williams College. The trail features a bridge that runs over a whispering brook. Cozy up in this romantic forest and indulge in long conversations or even use your lips for another kind of conversation. We promise you don't have to be a talented singer to reap the benefits of Williams's fairytale ambiance, though. Williams perpetuates this dreamy atmosphere with ivy covered brick buildings framed by towering oak trees. Plus, with only 2,045 students, you'll stroll to class along the small, winding roads and admire spring's newborn hues with familiar faces. You'll meet your Prince Charming in no time.
9. Pomona College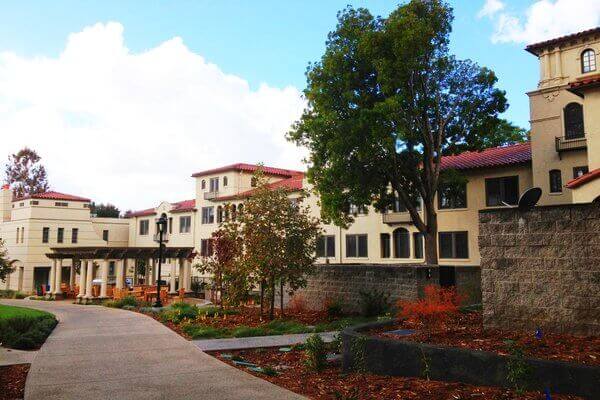 Because we feel too young to make E-Harmony accounts, we desperately hope that our fourth download of Tinder this month will land us into the five percent of people who find someone on the app who doesn't just want to unzip our pants. Clearly Pomona College hears our desperate cries for good ol' fashioned courting, because the school's "47 Things Every Sagehen Should Do Before Graduating" program practically organizes dates for their students. The program offers 20 trips a year throughout Southern California, taking students to events like the Broadway musical Wicked, Dodgers baseball games, Little Tokyo and the Getty and Griffith Observatory. With these events at your fingertips, you'll easily find a romantic partner who shares your love of Idina Menzel or European illuminated manuscripts from the Middle Ages. Hey, you never know what someone will find sexy. Don't forget to visit the Samuel Oschin Planetarium with that cutie in your Astronomy class—even Tinder can't put that many stars in your eyes.
Related Article: Top 10 Schools for Netflix & Chill
8. University of Illinois at Urbana-Champaign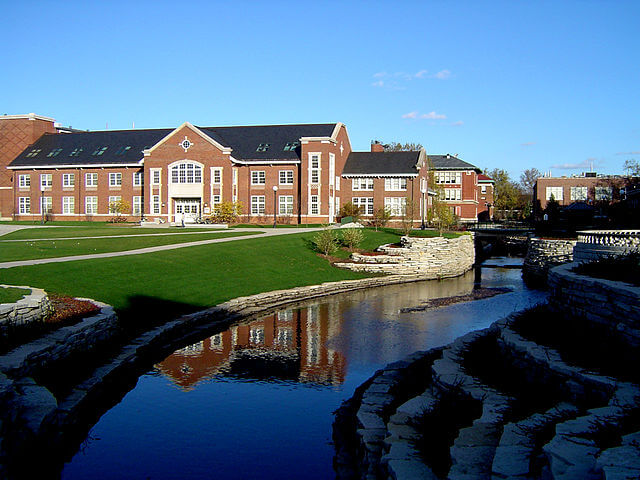 Maybe Billy Joel visited the University of Illinois when he wrote "We Didn't Start the Fire," because Illinois swears love's flame was always burning on campus. To prove it, they placed an electric lamp mounted to a semicircular bench on the grounds and dubbed it the "Eternal Flame" monument. Alumni frequently return to the bench to reminisce of their days strolling past the crimson buildings to kiss under the lamp, which according to legend will bind them together for all eternity. Maybe the reason alumni's flames never die comes from their involvement in one of the university's most active organizations, The Sexual Health Peers. The on campus group dedicates themselves to promoting healthy sexual relationships and dating. Or maybe it comes from downtown Champaign itself. The city emulates a smaller scale Chicago, with coffee shops, cafes and romantic restaurants through the roof.
7. Michigan State University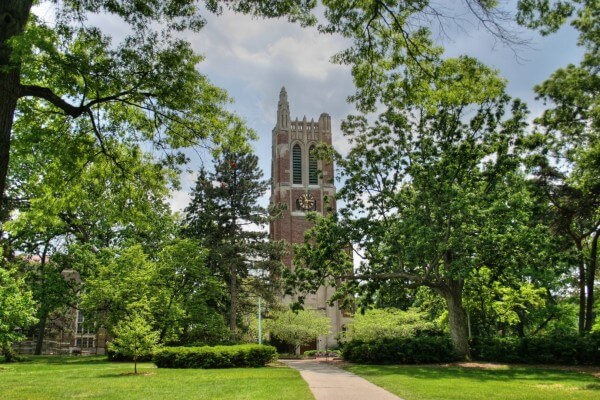 Knights in shining armor are overrated. Why not go for a Spartan? Michigan State University's shining armor comes from the venerable Beaumont Tower beckoning lovers to kiss in its shadow. Legend holds kissing there makes you a true Spartan and fates you to marry your sweetheart. Don't worry, the 38,000 students that attend class here don't exactly live up to their bloodthirsty namesake. Instead of training for battle, MSU students wander through W.J. Beal Botanical Gardens or enjoy a blockbuster Broadway show at the Wharton Center for Performing Arts. Who knew Spartans could be so romantic?
6. Vanderbilt University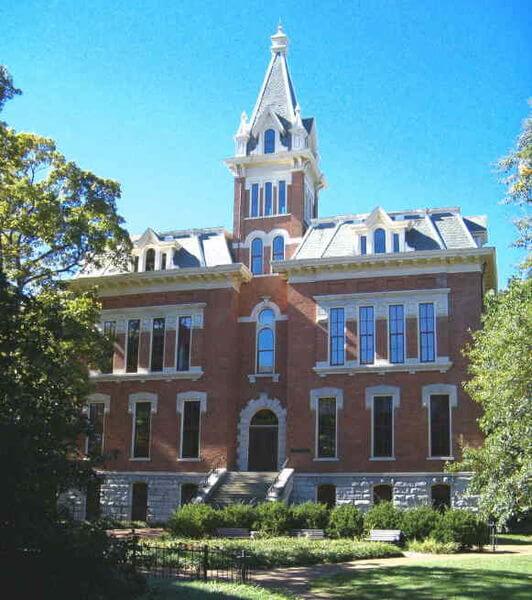 Nashville, Tennessee might just be the sexiest city in America. The city of country, blues and jazz fills almost every street corner with the sounds of sweet saxophone twang. Aside from its quality make-out music, Vanderbilt knows the effect its soulful vibe might have on its students. The school even offers classes on love and sex. "Everyone loves Vanderbilt's Human Sexuality elective course," said 2014 Vanderbilt alumna Stephanie Sehnert. "It's taught by a fun, quirky woman, and is always full to capacity each semester. When I took it, one of the assignments was to write a paragraph on your sexual fantasy anonymously. A few of them were read aloud to the class, and I remember that more than one involved queso! As in, like, the cheese sauce! There was a Q'doba close to campus, and clearly that's what got everybody going." The university actively promotes sexual health, providing STD testing, birth control, emergency contraception and even counseling for pregnant women. With these resources by your side, you won't hesitate to follow Elvis' advice to "Love Her Tender." So go ahead, bring your sweetie to Valentino's Ristorante, an upscale piano bar downtown. If the conversation wanes, the live jazz will do the talking for you.
5. Carthage College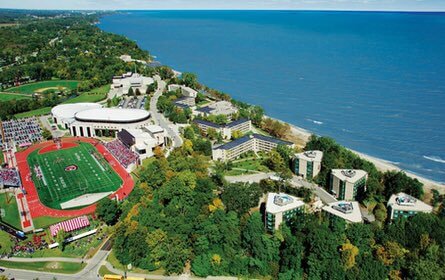 What better place to fall in love than by the sea? Carthage College prides itself on its backyard—Lake Michigan. Take your lab partner on a mid-morning sail after your 8 a.m. chem lab—it's hard to resist those feelings of growing old together next to nothing but miles of sparkling sea. Carthage's romantic atmosphere links back to a 100-year-old tradition: The Kissing Rock. Discovered in 1913, the legend of this giant granite boulder states that any woman and man found in the vicinity of the rock must kiss. The rock also represents an intrinsic part of Carthage spirit, and for this reason, many students paint the rock to promote or commemorate events, or our personal favorite, propose to their loved one.
4. Duke University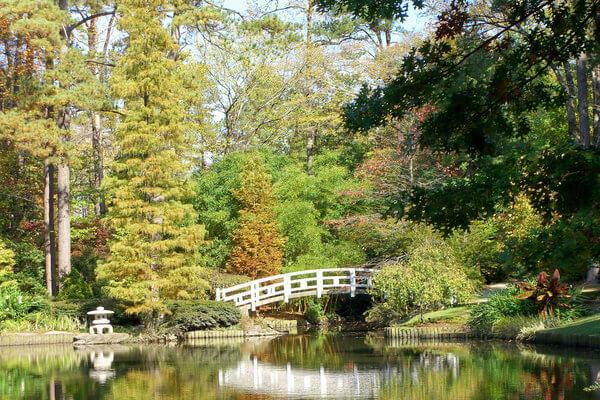 If you value openness and honesty in your relationships, Duke University may be the place for you. Duke is serious about opening the door to frank talk about sex, sexual health and relationships. Duke supplies condoms all over campus and in most residence halls. Additionally, Duke runs a sexual health education program called "Let's Talk About Sex." The program meets for dinner every semester to discuss the ins and outs of sex and relationships. Think of it this way—why not participate in a little post-dinner homework? With awareness like this, falling in love at Duke comes almost risk free. Once you're done, book Duke Gardens, 55 acres of beautiful landscaping next to campus, to tie the knot. "I go to Duke Gardens all the time. It's right in the middle of our campus and it's really pretty. It's amazing how isolated they feel. Once you're in the gardens, no sound comes in from the outside. The coolest time of year is when everything warms up and the cherry blossoms come out. There's this one walkway where it looks like its snowing with all of the blossoms on the ground," Duke junior John Turanchik said.
3. Harvard University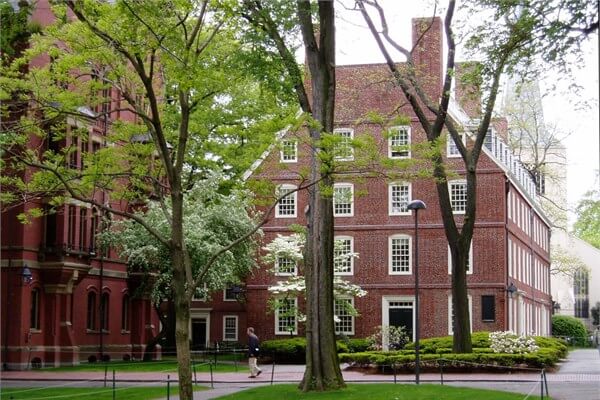 You'd think Harvard University would be just the kind of place where falling in love seems near impossible amidst your mile-high pile of homework, but somehow Harvard makes falling in love stress-free. Students cozy up in the one place they never leave—the library. Students make out among the high stacks of books at Widener Library as a right of passage. "Since it's right next to Boston, you'll find a nice restaurant for nearly every style of food. Russell House Tavern is elegant but comfortable. It's got amazing décor—a bit of modern with the classic brick of Harvard, not to mention just the right amount of light so you can have a romantic experience but can still see your date," said Harvard junior Charles Alver. Harvard's proximity to the rich history of Boston will come in handy; you'll easily be able to stay on top of your studies by making your dates educational. Hey, your history nerd crush will love your more for it. Grab your sweetheart and explore the Museum of Fine Arts, the Paul Revere House or the USS Constitution Museum. If that's not enough to amp the sexual tension, finish your date by attending "Sex Week," a sexual education program Harvard hosts every fall. The Q&A session might come in handy for later.
2. Yale University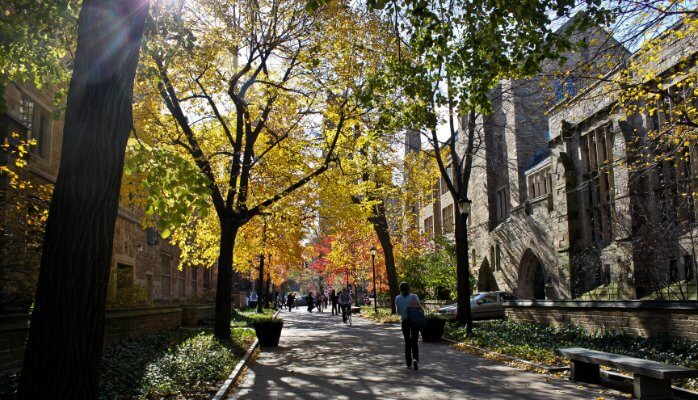 Yale students understand that the key to maintaining a successful relationship is learning about one. At Yale, students prepare for their match made in heaven by taking classes on love. The university offers a strand of Psychology 110 called, "Evolution, Emotion and Reason." In the course, you'll learn about the different types of love, circumstances that predict attraction and also how to distinguish between love and other forms of arousal. "In general, many of my peers were interested in social justice, health and education matters, so there were ongoing conversations about this topic. Protection materials are also offered in the residential colleges," said 2013 Yale alumna Diana Stoianov. The Carousel at Lighthouse Point Park provides a great place to study at sunset, especially with that guy from class you can't stop thinking about. But Yale doesn't stop there. Once you've applied your lessons on love and settled down, take an early pregnancy education class. Yale offers them to future moms so they can learn about prenatal testing, prenatal vitamins and diet recommendations. No matter what stage you're in on your romantic journey, Yale's got you covered.
1. Columbia University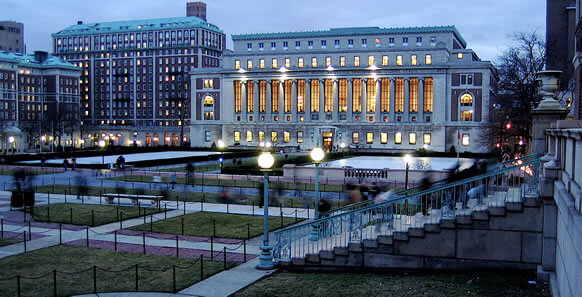 Columbia sits right outside New York City, the city where loneliness might never be an option. If you're not grasping your love's hand during the latest Broadway musical, stroll through Central Park when the wind feels just perfect enough to blow your hair in your face and make you look like a model. And hey, with Columbia's near perfect male to female ratio and relatively small student population, it'll be easy to find the Rachel to your Ross. "The lawn in front of the butler library makes for a perfect picnic date. It highlights the most beautiful parts of campus, and the best part about it is that you can plan that around your studying schedule," said Columbia grad student Jovan Hannah. To top it off, the university prides itself on providing many reproductive health services including pregnancy counseling, birth control, HIV testing and lecture and outreach programs. "There are a million different organizations on campus for sexual health or other types of sexual issues. Should anything happen I know that someone will be able to direct me to faculty member who will be able to help me," said Hannah. Whether you're traipsing around the city searching for the best burger place in town or simply grabbing a beer at Art Bar just a few minutes from campus, your nights at Columbia will always end safely and romantically.
Check out our book on love: Left Swipes & Love: A Millennial's Guide to Hookups, Dating & Tinder.