During this time of year, there's a certain type of air around. Maybe the warming weather changes us, but love starts to take hold of PSU students. Everyone bites their lips in nervousness, looking for that special someone to spend the long nights with and hold hands while walking through the flowers at Penn State.
But how do you start those relationships? Picking those perfect first date spots, of course.
From expensive dinner to cheaper hangouts, check out these spots on campus that will ignite the flame on your relationship.
1. The Berkey Creamery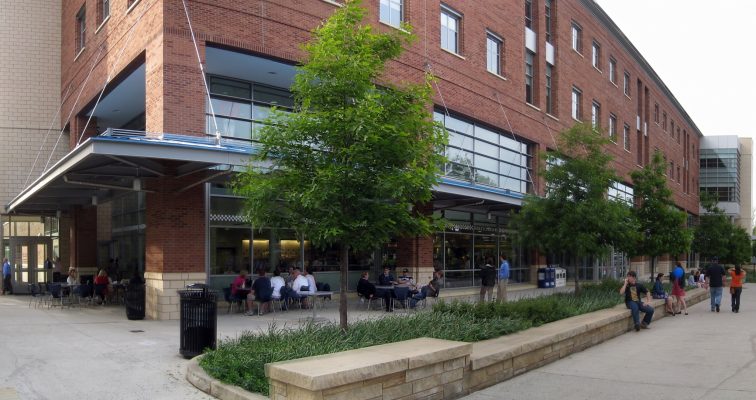 Who doesn't love ice cream? Especially Penn State ice cream? The Berkey Creamery—hands down—the best place to go for students. Specifically, because a) ice cream happens to make the world go 'round with its share-ability and b) the ice cream can come off your meal points at school, so that meal will not show up as a charge on your credit card.
Multiple tables sit outside and inside the creamery where you can relax with your boyfriend or girlfriend, and you can eat Death By Chocolate while lamenting about the classes that you have and talking about the future.
Truly, this place offers one of the best areas to just chill with the people you love. And if you get to experience this with someone you care about while devouring the best ice cream in the world? I'd say that describes the best date ever.
2. Gardens and Parks at Penn State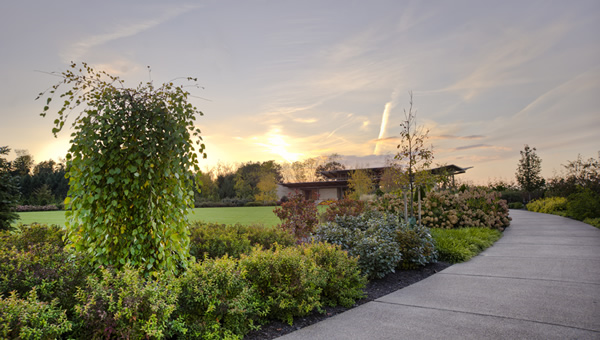 The Arboretum at Penn State blesses your olfactory with the perfume from beautiful flowers and trees and a fountain that wants to lure any couple in for a romantic walk along the gardens. The Arboretum also hosts free events quite often for students, so planning a date around the area makes tight budgets easy to work with.
Not only that, but the parks around the area of State College prove to have potential as well. "As freshmen with no money, my now husband and I decided to go on a picnic," PSU alumnus Carolyn Worrell McFalls said. "It was raining, we had no food and no money. We went to Sunset Park, got one of the metal trashcan lids, put it upside down on a picnic table, put the stale marshmallows in the fire pavilion, and lit them to have a nice little fire. We got two sticks and toasted the marshmallows. We cuddled to stay warm, we were all alone, we felt so silly and had a wonderful romantic time." Why not chill with your future spouse under some fluffy blankets and cuddle under the stars in a park?
3. Late Night at PSU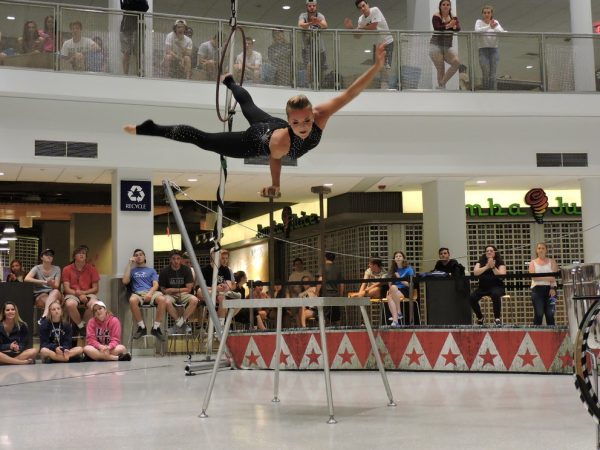 Super simple. Late Night PSU brings something fun for students to do late at night on the weekends when they don't want to go out and do something else. Students can attend most of these free, and they always have something for everyone.
They show movies every single weekend that still play in theaters during that time (most recently they showed "A Star is Born") and host crafts downstairs in the HUB for the people who don't want to go to events. Speaking of events, they often host game nights or Nerf tournaments, so for the gamer couples that want to get out and actually have fun, PSU Late Night has you covered.
And again, most importantly—all of this has always been entirely free.
4. The Corner Room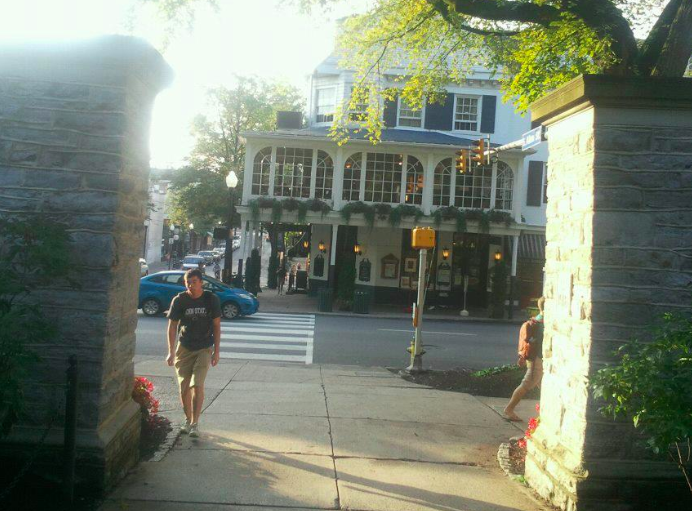 "The Corner Room," PSU alumnus Tom Urglavitch said. "My wife and I had our first date there. 42 years later and we're still going strong." Admittedly, again, my feelings are biased because I had my first date there with my boyfriend during my first week of freshman year. But either way, The Corner Room has always been a sweet, Penn State-filled place for students who want a decent meal but don't want to pay a lot.
This place serves diner quality food so good, you'll be begging for more. Plus, the history around the restaurant makes it super interesting for anyone who wants to learn more about the University. It fills you with so much PSU pride that any alumnus will instantly know what you mean when you say "meet me at the corner."
And bonding over a basket of mozzarella sticks has never been more awesome than learning about the history of Beaver Stadium with your significant other.
5. Fast-Food Places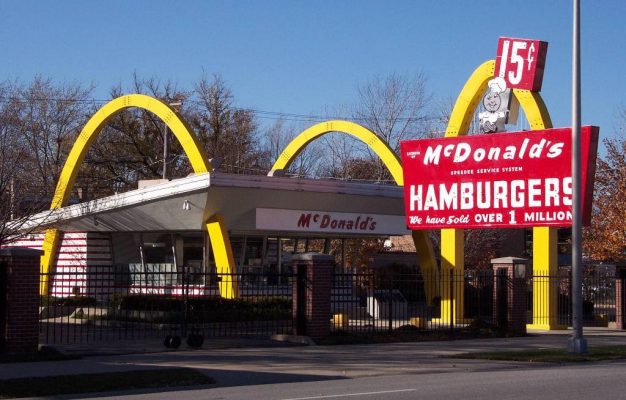 Now to start off the cheaper options. No one ever said that McDonalds or Yallah Taco can't come off as romantic if you try hard enough! "My husband (then boyfriend) took me to Taco Bell on our first date at PSU," PSU alumnus Susan Yowell said.
If someone can take a girl to Taco Bell and get married years later, that must have been one romantic crunch wrap. As long as the person you care about sits next to you, money shouldn't matter. A chicken sandwich may start the thing that starts to best relationship of your life. Why not take a chance?
6. Federal Taphouse/The Field Burger and Tap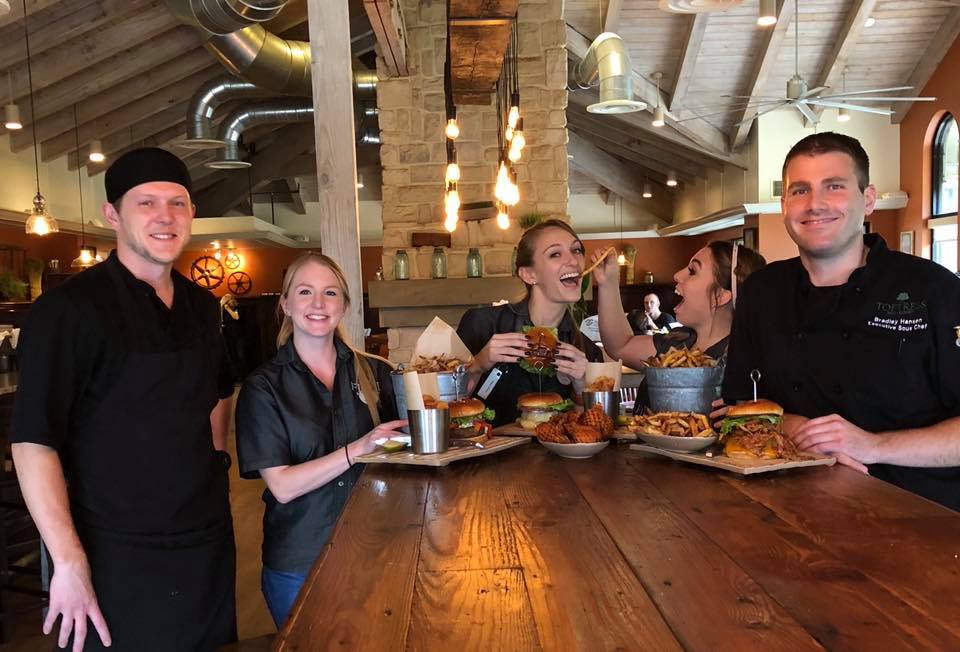 One of the newer places in State College, Federal Taphouse sits right above the new Target downtown. The restaurant shows beautiful views out into downtown State College, with Old Main right in the background. The food there delivers good taste, and the atmosphere makes it even better. Definitely a place for sports fans, coming here will bring a sense of spirit to anyone who wants to watch sports or be involved with anything athletic.
The Field Burger and Tap delivers a similar style of eatery. This, although located a little bit farther from downtown State College, serves amazing burgers and shakes with PSU names and drinks that will get you through stressful football games. Either of these present great picks for people who like to cheer on their teams with others, or take a drink to deal with the loss. But if you're with the one you love, then that's all worth the pain and suffering of a football game.
7. Beaver Stadium
What's better than football at Penn State? A date to a PSU football game. Seriously, what could beat a fall football game at PSU? And if you started dating long after football season, well, don't worry, the Blue-White Game takes place in April, so you can get your football/tailgate fix for that as well.
Sharing a chicken basket in the stands while watching PSU take another victory truly sounds like one of the best dates I can think of. Just pray it doesn't snow or rain.
8. The Nittany Lion Inn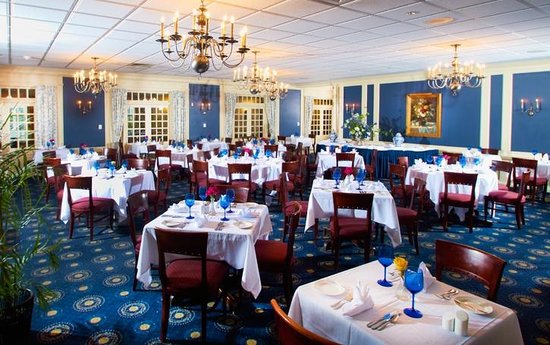 If you want something relatively close to where you sleep, then why not stop by the good ol' inn? Believe it or not, the Nittany Lion Inn can be a great place for first dates. "It may be a bit pricey," PSU alumnus Jodi Solomon Wiktor said, "but the formal dining room at the Nittany Lion Inn—I saw a few proposals one year while up there on Valentine's Day weekend."
Not many colleges can say that they have a hotel directly located on campus with their mascot in its name. Not only the food will fill you, but PSU pride as well. There are blue and white curtains that line the windows and a friendly staff as well that will cater to your every need.
9. The Tavern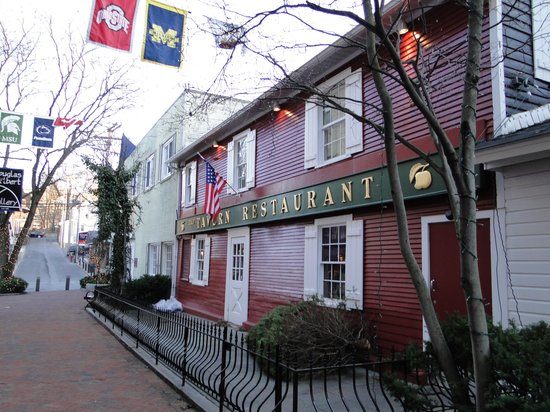 Right in the heart of downtown, The Tavern sits ready for patrons. A fancier restaurant in the college scene, this place has been around since 1948 serving high-class meals to college students who want to spend a little extra. "Tavern Alumnus here!" PSU alumnus Karen Grove Hickey said. "And admittedly biased—we witnessed many proposals so it must be romantic!"
From first dates to engagements, The Tavern will bring some loving into your life. Candles blaze up the mood of the restaurant and a reasonable amount of distance exists between tables to give each couple their own intimate space. From there the light music and the secluded area of the inn make for a very romantic night for a couple.
10. Carnegie Inn and Spa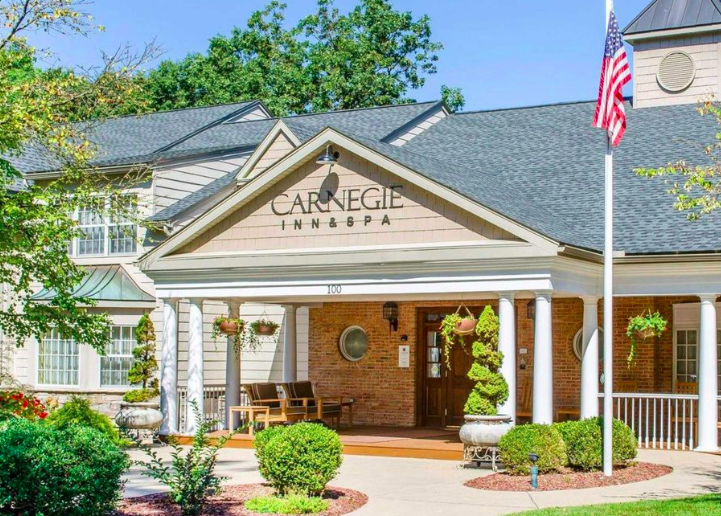 I, myself, happen to have become biased to this place because my boyfriend and I have gone here on our anniversaries, but Carnegie Inn and Spa captivates couples who want to spend a little extra money on each other. The atmosphere defines the term "romantic," and the food brings great flavors.
There are beautiful red curtains everywhere and soft piano music playing popular pop songs over the speakers. The lights are dimmed low and the wait-staff is super friendly, so you'll be taken care of with a smile on their face.