I won't lie and pretend to be an expert at boys and (trust me) college has done little to change that. Last year was a series of unfortunate events with the opposite sex. I was wildly self-conscious and too shy. I thought I'd get a guy to flock to me (aren't wallflowers everyone's type?). I thought a friendly conversation was the end goal. I thought having eight girls around me with my back against the wall was the best strategy. Silly, stupid Anna.
Not sure what to say? Read the Top 10 Things to Say to Get a Guy to Like You (or at least look your way) 
2. Take inspiration from your surroundings.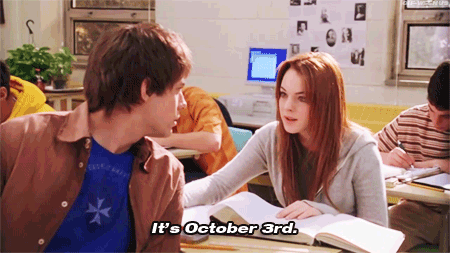 The classic "you dropped your pencil" line works outside the classroom, too. Look left, right up and down for anything that sparks a creative line to blurt. UT-Austin freshman Stefany Alarcon found herself at a Starbucks near a nice boy from her school. And her line definitely beats an awkward tap on the shoulder. Alarcon said, "Hey, sorry, but you owe me a drink." Her target asked why, of course. Alarcon's response: "Because when I looked at you I dropped mine." You can use this virtually anywhere with drinks—a coffee shop, a bar or even the dining hall. "I don't think it's the funniest pickup line but needless to say it did get me a couple of dates," said Alarcon. Hey, at least you know it works.