For generations, students have flocked to Franklin Street to eat at some of the oldest and most unique restaurants in the region. With laws governing the types of business allowed in the area–preventing Franklin Street from being overtaken by chain restaurants–one-of-a-kind local businesses have become part of the Carolina tradition.
Listed from newest to oldest, here are Tar Heel's favorite finds on Franklin Street.
10. Cosmic Cantina–est. 1999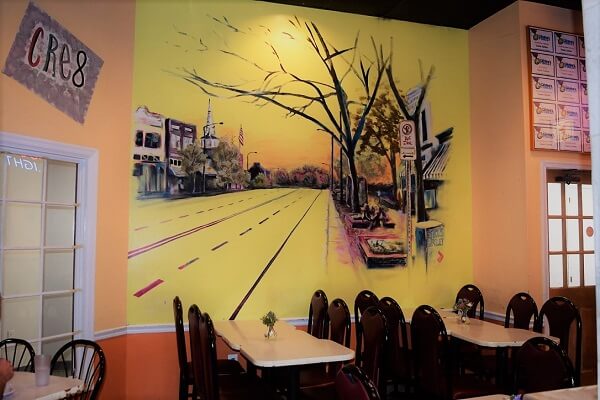 Cosmic Cantina is a newer restaurant on Franklin Street, but there's no shortage of love from students across campus. This is the spot to satisfy those late-night cravings. "Cosmic is the place to go when it's 2 a.m. and you have $3 to your name," freshman Jasper Brindis said. In addition to being beloved for its food, Cosmic Cantina offers a festive atmosphere. The restaurant is an explosion of color with a beautiful mural of Franklin Street covering the walls.
9. Top of the Hill–est. 1994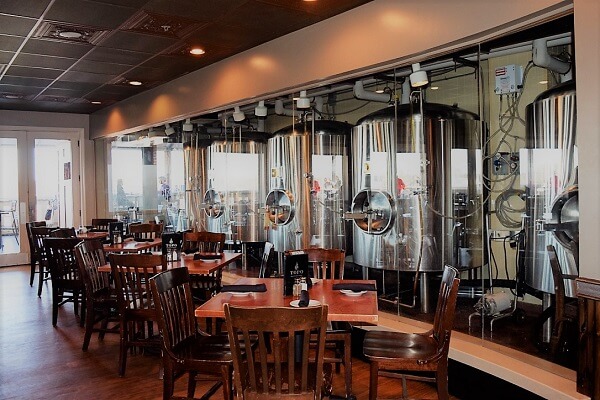 Top of the Hill, affectionately known as Topo, is undoubtedly the most coveted spot to watch the UNC vs. Duke game. If you love people watching, have a seat outside on the balcony to see students rushing by for a riotous celebration after a win against Duke. But while people come for the spirited atmosphere, and to check out the in-house beer brewing that's on display, most stay for its delicious food. "My grandparents took me to Topo once, and I got the seared tuna sandwich," Carley Cook said. "It was so good that if I was in purgatory, I would just want to eat that over and over again." If Top of the Hill's food could make even purgatory bearable, it must be great!
8. Linda's–est. 1988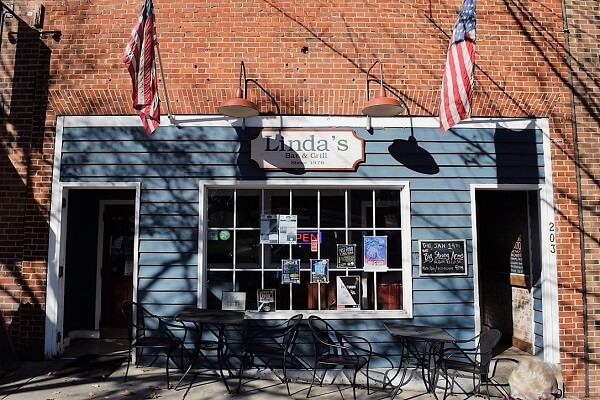 Linda's is a quirky bar and grill known for friendly bartenders and addicting cheese fries. "Linda's has some of the friendliest service on Franklin Street!" senior Anikha Khan said. "One of my favorite memories at Linda's was going on a Monday night and the staff offering us different board games to play and putting on a movie my friends and I wanted to watch." When the sun sets on Franklin Street, Linda's opens their downstairs seating revealing a cozy space packed with mismatched couches and eccentric posters. As eccentric as the posters are the student organizations that have celebrations there. After winning a quidditch match, the team always head to Linda's. And every celebration is complemented perfectly with live music played on a regular basis. Whether you come as an alum catching up with an old friend or as a student craving cheese fries at 1 a.m., Linda's is certainly one of the most fun restaurants on Franklin Street.
7. YoPo–est. 1982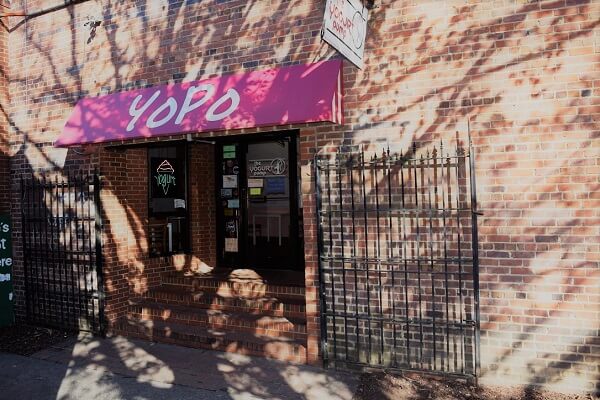 Decades before the froyo craze swept the nation, Chapel Hill had The Yogurt Pump–commonly called YoPo. Despite having an entrance tucked away along a small passageway off Franklin Street, everyone knows how to get to YoPo. On warm fall evenings and lazy spring afternoons, students overflow onto the sidewalk filling the area with laughter and the colorful sight every yogurt flavor imaginable. "One of the places I was most excited to come back to in Chapel Hill after being abroad was YoPo," junior Sofie DeWulf said. "It's a great place to go when you feel like something sweet but don't want to pay too much money…I get the same thing every time and it never gets old." And not even a snowed filled Franklin Street stops students from bracing the cold and getting their fix of YoPo.
6. Four Corners–est. 1978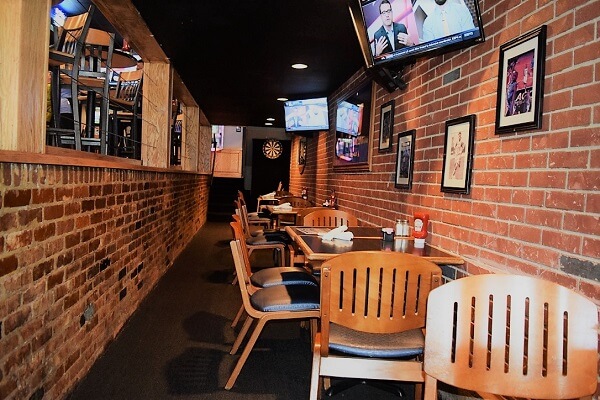 Named for Dean Smith's famous "four corners" offensive strategy, Four Corners has been a popular spot to watch the game for decades. Don't let the packed restaurant fool you, though. After 39 years of being open, Four Corners has mastered customer service. "Four Corners has the best service," freshman Andrew McKinnon said. "One of their employees, Annie, even helped me with a business project once." And with three separate levels for seating, every Tar Feel fan can find a place to sit to grab a bite while doing homework or catching up with a friend.
5. Time-Out–est. 1978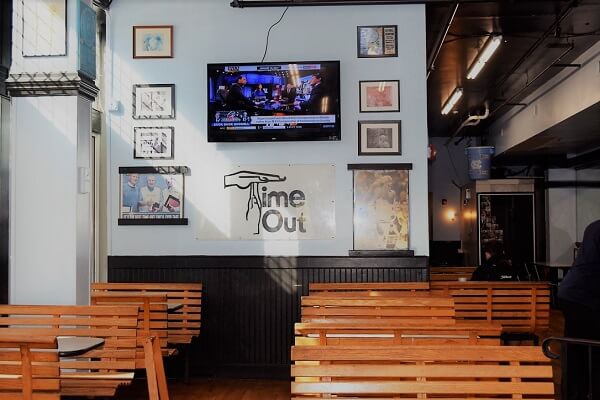 Time-Out was famously featured on Man V. Food for its gigantic chicken and cheddar biscuit. And many students who venture to Time-Out to see for themselves if they are up to the challenge can testify that devouring the entire chicken and cheddar biscuit is just as hard as taking that fourth tequila shot. "[Time-Out's food is] the best overpriced coma food I've ever eaten," sophomore Caitlyn Delgado said. But besides the delicious, greasy southern food, Time-Out holds dear to Tar Heel's hearts for being conveniently open 24/7.  It's never too late to indulge in your craving of a deliciously greasy feast of mac and cheese.
4. Spanky's–est. 1977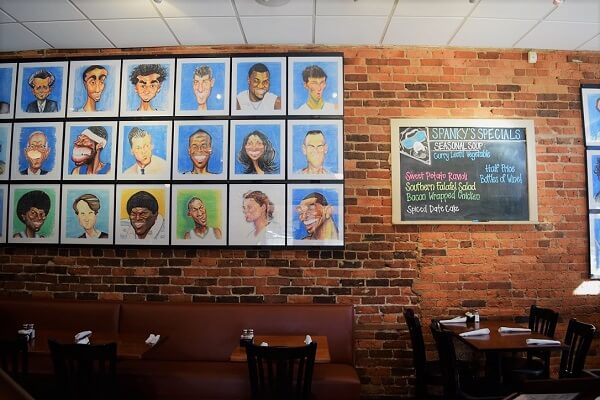 Whenever I think of Franklin Street, Spanky's is the first restaurant that comes to mind. In addition to serving lunch and dinner, Spanky's offers a state-of-the-art Sunday brunch blending American classics with a Southern twist. "Spanky's brunch is seriously underrated," sophomore Sarah Cline said. "They have great mimosas." The food isn't the only thing that attracts people to Spanky's; The atmosphere keeps customers coming back. The brick walls of the restaurant are covered in colorful caricatures of some of UNC's most successful alumni, and the restaurant fills with cheering students and alumni every time a basketball game is on. Classic and lively, Spanky's truly captures the Carolina spirit.
3. Ye Olde Waffle Shoppe–est. 1972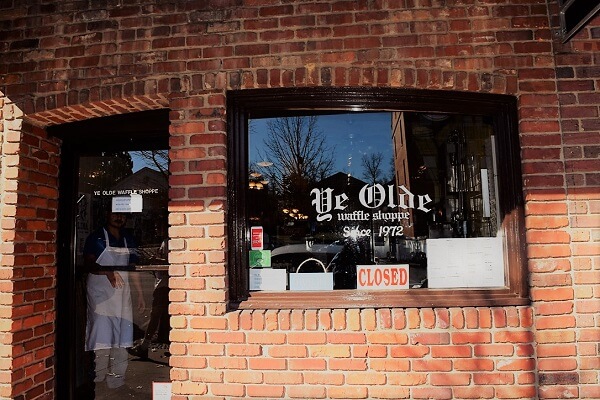 Ye Olde Waffle Shoppe is undoubtedly the best place for breakfast or brunch on Franklin Street. "Ye Olde Waffle Shoppe is a classic, unpretentious Chapel Hill gathering spot," alumni Gary Jones said. "It's an old fashioned diner sort of place where you can either sit in the back, darker, cave-like room and kick back with The New York Times and a short stack with maple syrup and sausage or out front in a brighter booth with friends," Jones said. "In either case, you'll have endless refills on coffee and the realization that you are with friends you'll never forget in the Southern Part of Heaven." Ye Olde Waffle Shoppe certainly does have something timeless about it. When you're in the restaurant, the world outside fades and you are overtaken by the nostalgic impression that the students you are with and UNC will stay with you forever.
2. Sutton's–est. 1923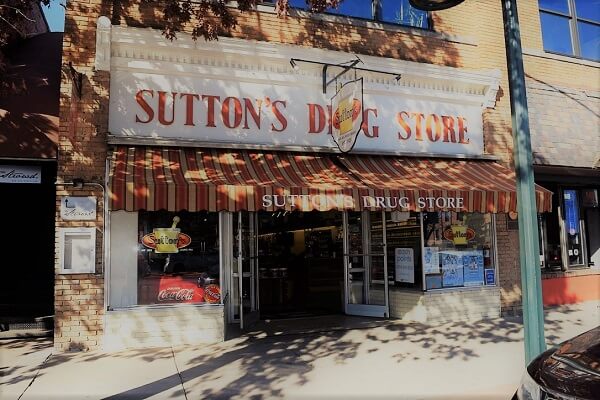 Sutton's is about as old-fashioned as it gets. The left wall of the store is lined with hundreds of varieties of sodas and old-fashioned candies. I even found butterbeer there once. But you can get more than just a sweet snack at Sutton's. "Sutton's has awesome food and atmosphere and is one of my favorite places on Franklin because of it," junior Allison Tate said. Junior Garner Overton, an avid Gilmore Girls fan, claimed that "Sutton's is the real-life Luke's Diner."
1. Carolina Coffee Shop–est. 1922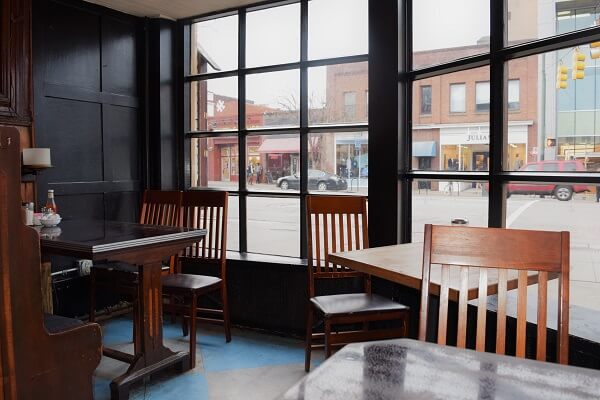 At a charming 95 years old, Carolina Coffee Shop is truly a classic. Though no longer technically a coffee shop, they've kept the name in order to maintain tradition. The brick walls and mahogany-colored benches give the restaurant a warm, collegiate feel. "Carolina Coffee Shop is the oldest restaurant in North Carolina, which is very cool," freshman Emily Stine said. "Their cornflake battered French toast is also probably one of my favorite things that I've had on Franklin Street!" As you relax and get your morning breakfast fix, some students stop by for late-night trivia.